1.
Why Fincantieri is being sued for €20.9 million over Serene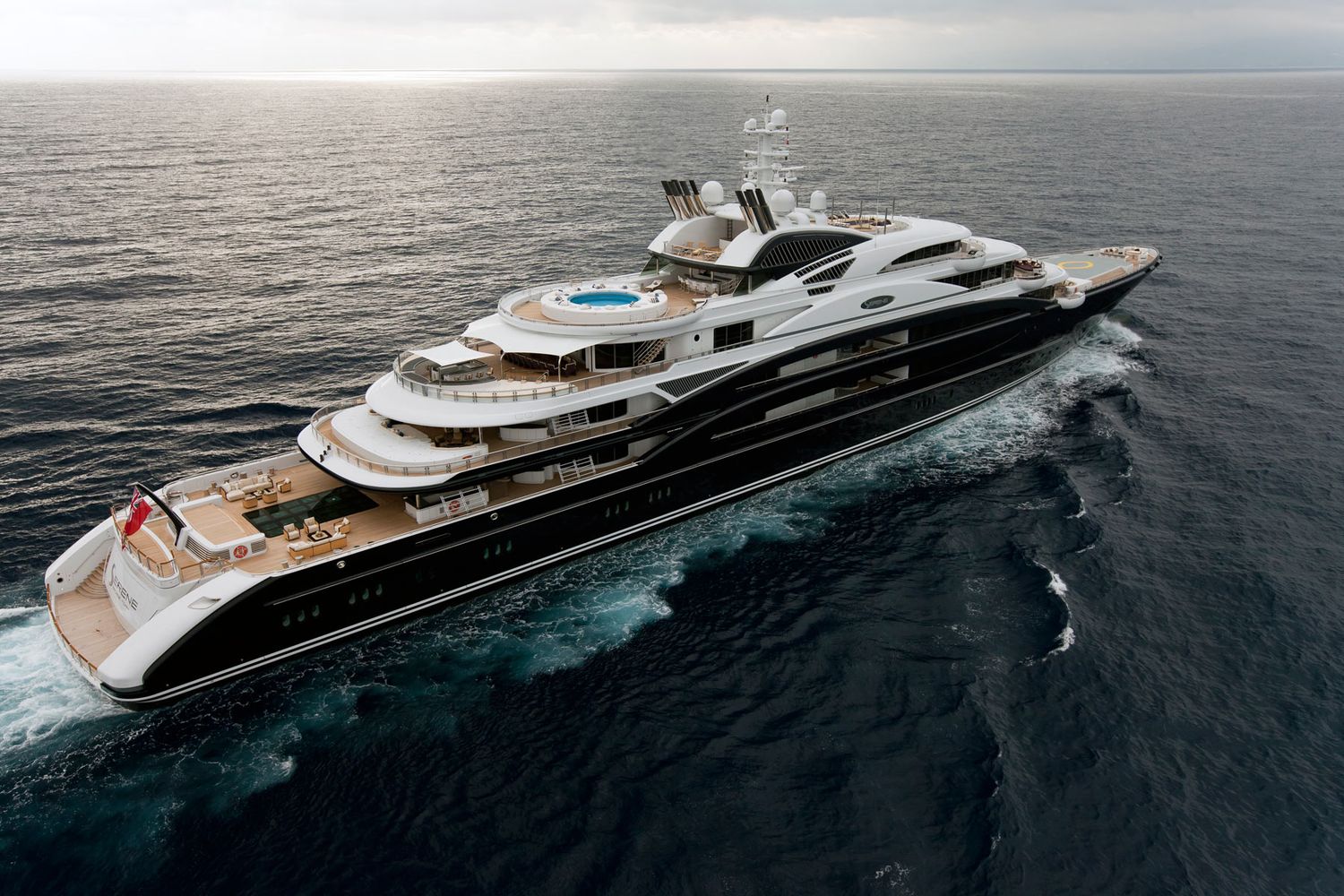 As you might know,
The New York Times has recently named
the owner of
134-meter Serene
to be Saudi Arabia's deputy crown prince, Mohammed bin Salman. Russian billionaire, Yuri Shefler had commissioned Serene from Italy-based Fincantieri back in 2006 according to Italian
media
. In 2014, Fincantieri launched its second megayacht, the
140-meter Ocean Victory
which was commissioned by another Russian oligarch, Viktor Rashnikov. Prior to its launch in December 2014 however, Fincantieri was ordered to pay €20.9 million to Serena Equity Limited (the company controlled by Shefler that owned Serene) by London courts. Shefler's main claim was that Fincantieri had used Serene, on which the billionaire says he holds intellectual property, to develop Ocean Victory which he says is a near sistership.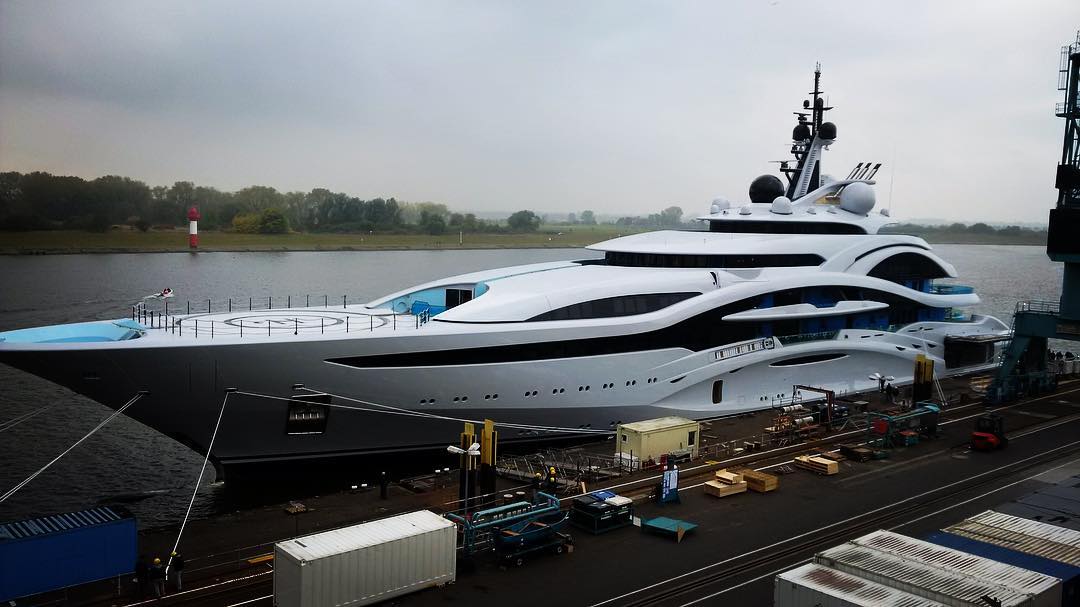 Yesterday we were informed that
Lurssen
has launched Project Jupiter at its facility in Bremen, Germany. Although the details about this project remain scarce, it is confirmed that H2 Yacht Design is responsible for her exterior style. Measuring 120m, the yacht features a displacement steel hull and aluminum superstructure, with teak decks.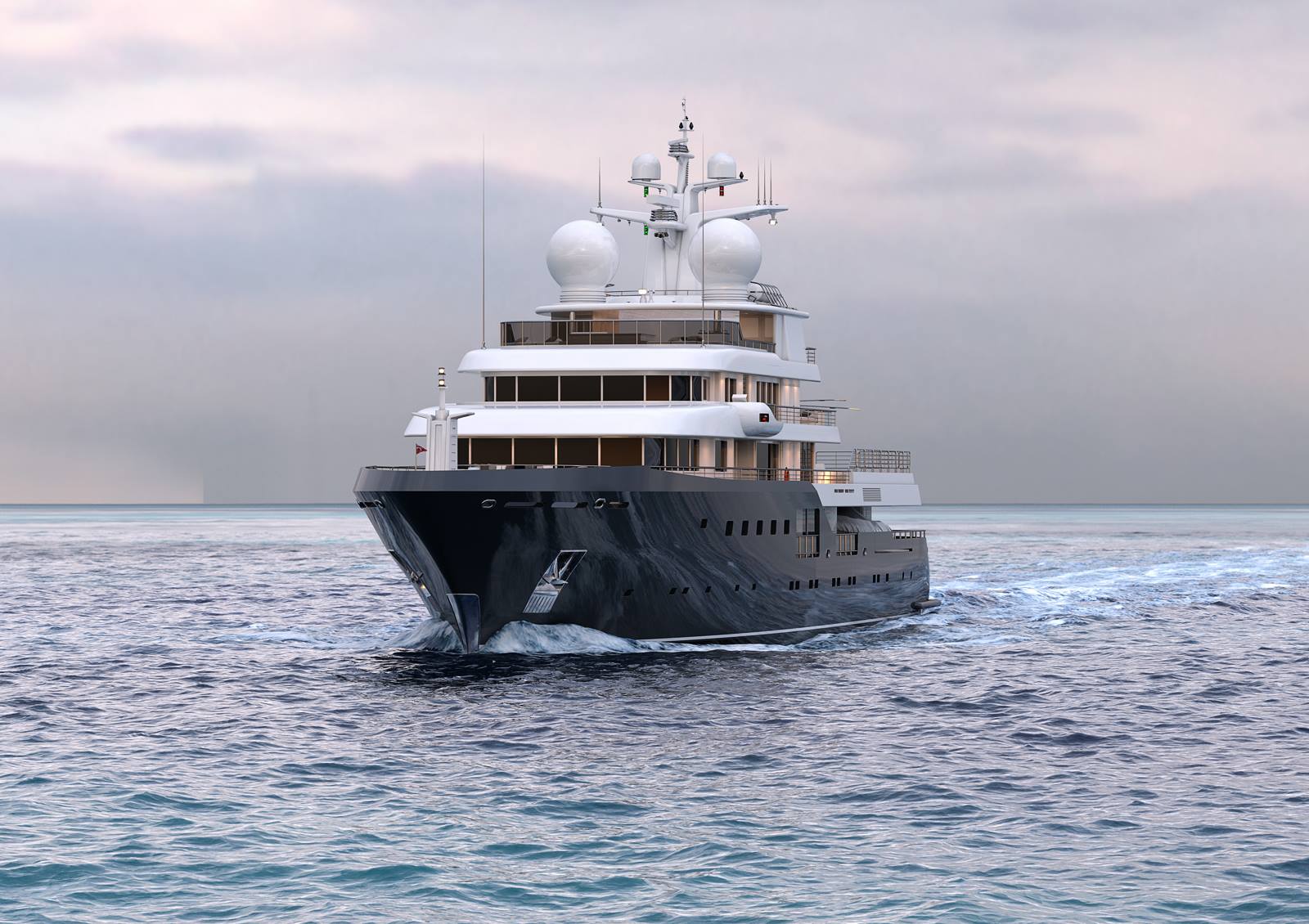 The Italian Sea Group is pleased to present
Admiral
's innovative explorer yacht known as Project 575. The 75m yacht is currently under construction and represents the 575th vessel since 1942 for the Group. The peculiar external design hides a balanced combination of comfortable interior and typical practical needs of long-range cruises. She is also equipped with a helipad designed to accommodate an "Agusta Grande" helicopter with below deck hangar and refueling capability.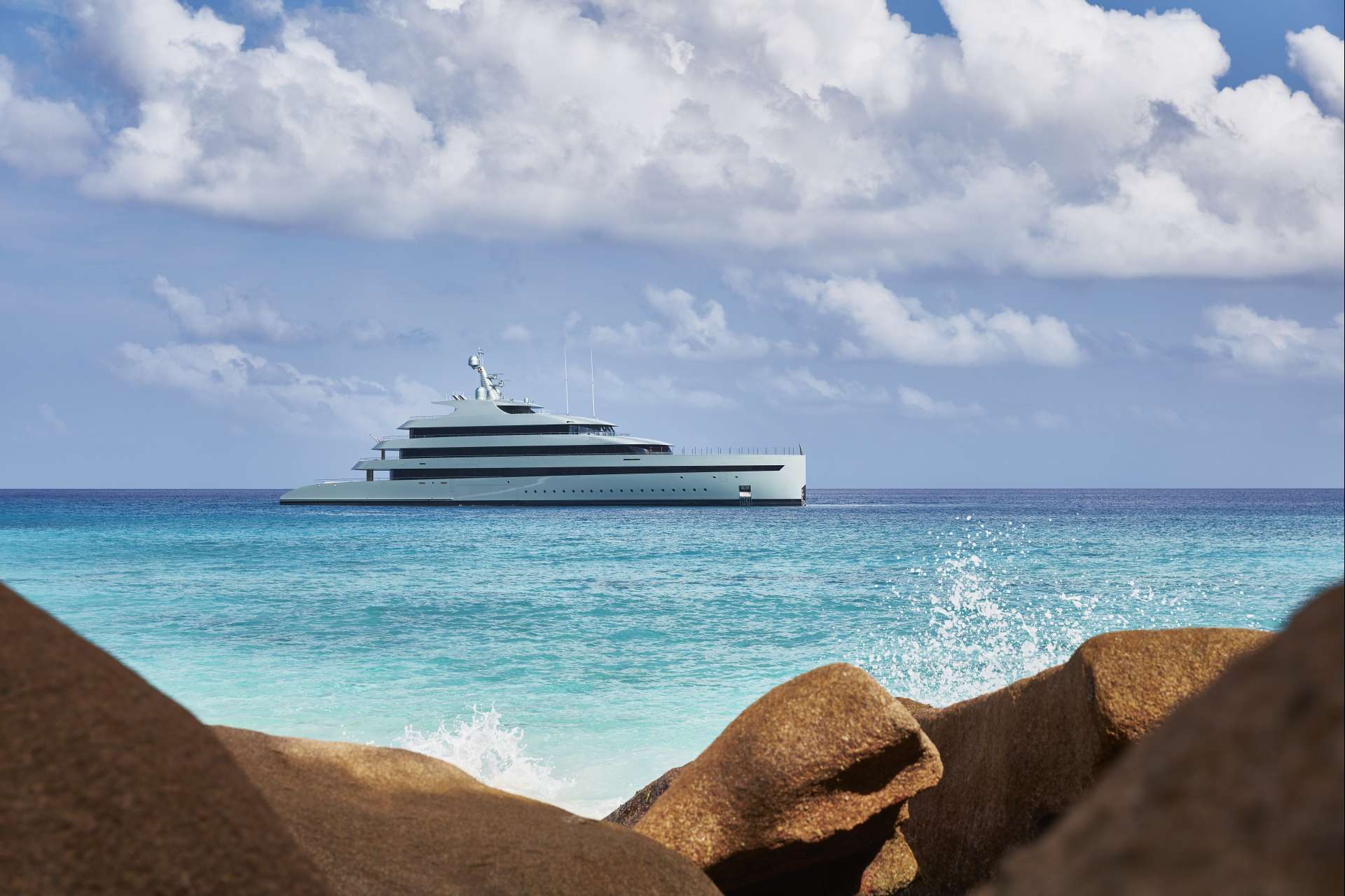 Plans are moving full steam ahead for the 57th annual Fort Lauderdale International Boat Show (FLIBS), which will cover seven locations with nearly 1,500 boats displayed. Here is the list of the 200+ ft superyachts created in order of descending length.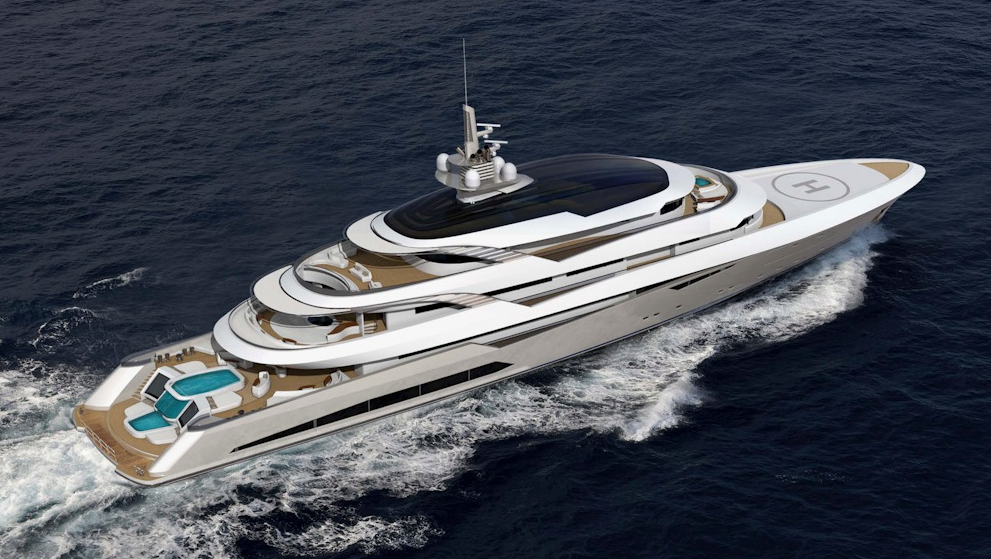 Bremen-based design studio Beiderbeck Designs has recently presented their latest 90m superyacht concept. Her alluring amenities include a cinema, helipad, two-level beach club, a small pool, illuminated dance floor both inside and out on the bridge deck, cinema and twin tender garage. As for the accommodation, guests can sleep up over several spacious staterooms, whilst on a private owner's deck one can find 150m penthouse, a gym, large sky lounge, BBQ, bar area and a terrace with private pools.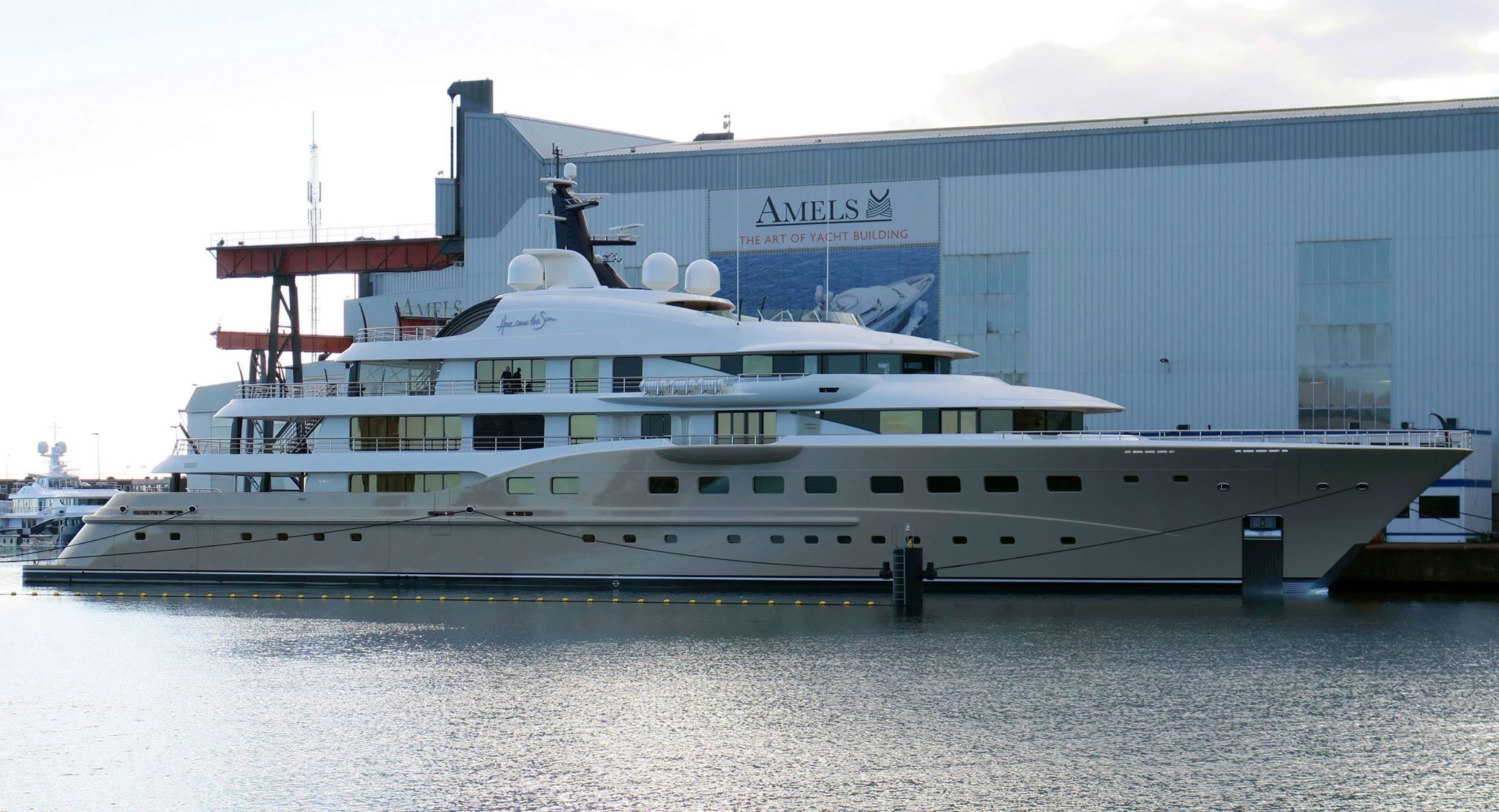 The largest
Amels
superyacht to date
hit the water
at the end of June and
completed her first sea trials
in August. And now we've been informed that the 83m Here Comes The Sun has been spotted at the Dutch shipyard in Vlissingen. The superyacht features an exterior design by Tim Heywood and interior style by Winch Design. Here Comes The Sun became
the Russian owner's fourth vessel
named after a Beatles' song. Media publications have identified him to be
Alexander Dzhaparidze
, the co-owner of the Eurasia Drilling Company with a net worth estimated at $1.16 billion by Forbes.
French manufacturer Couach Yachts is back in business as the yard has announced a new partnership with renowned superyacht designer Espen Øino. Over the next 18 months Øino will create three new Couach ranges. The first of these ranges is the Timeless collection which will consist of fast-cruising flybridge models measuring 20-40 metres. Øino will also be designing a Super Sport collection of the same size range as well as a Super Yacht collection (over 40 metres).