Bremen-based design studio Beiderbeck Designs has recently presented their latest 90m superyacht concept.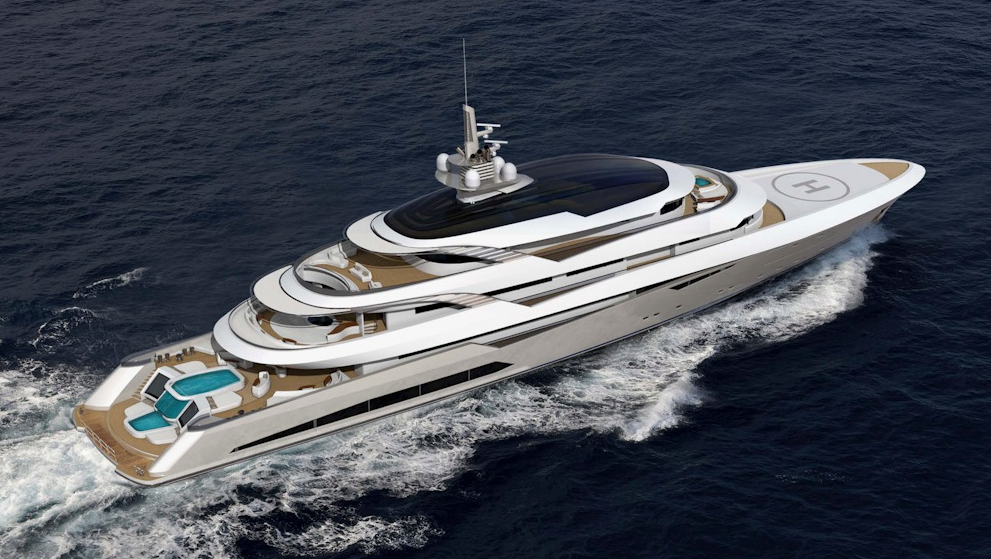 Her alluring amenities include a cinema, helipad, two-level beach club, a small pool, illuminated dance floor both inside and out on the bridge deck, cinema and twin tender garage.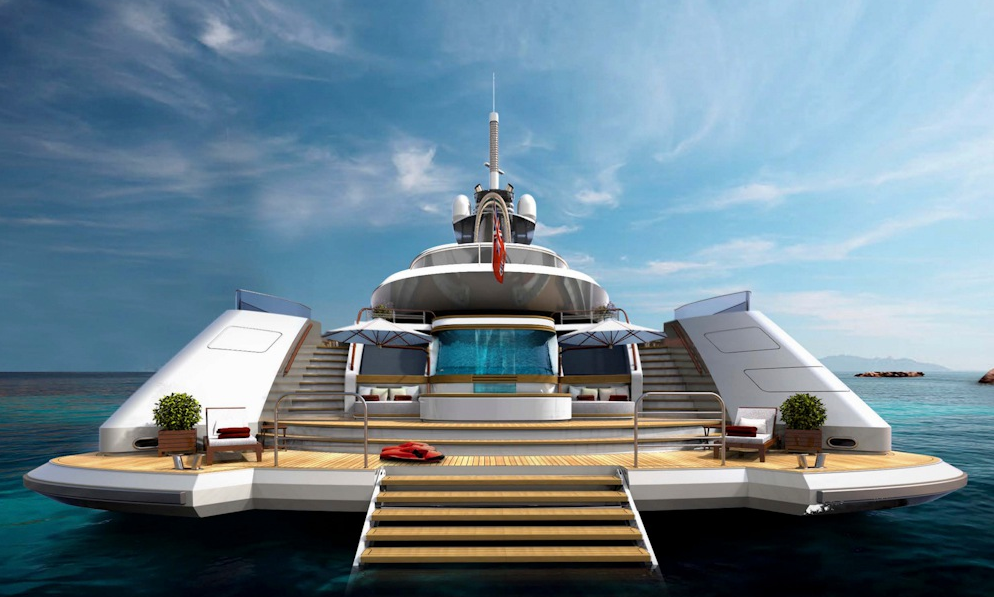 As for the accommodation, guests can sleep up over several spacious staterooms, whilst on a private owner's deck one can find 150m penthouse, a gym, large sky lounge, BBQ, bar area and a terrace with private pools.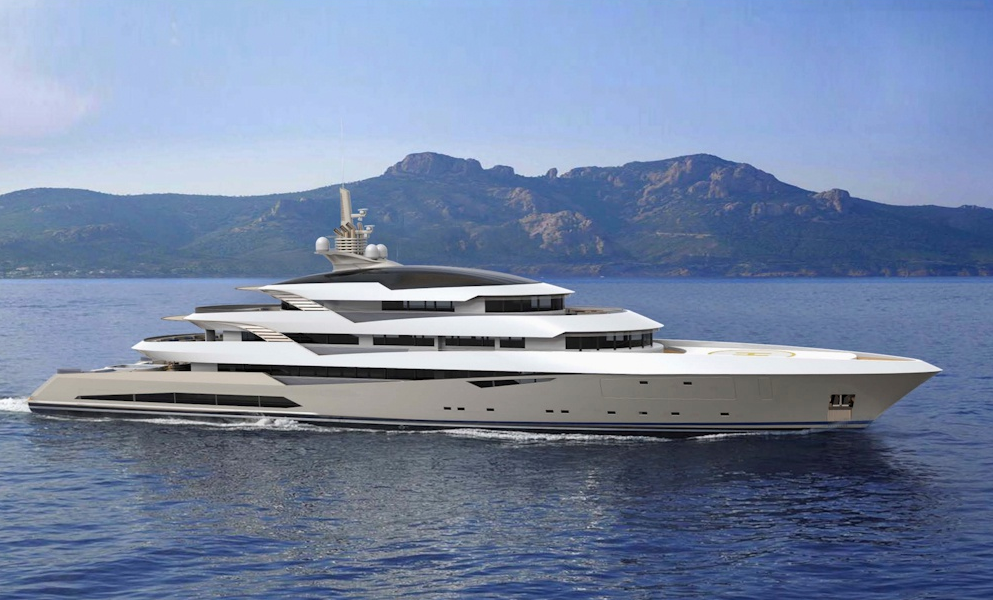 The design studio said in a statement:
You may need to use your motor yacht for business meetings and exclusive receptions. But, at the same time, you would like an intimate private space on board which can be accessed by only your nearest and dearest, and not just for leisure. This is often the case with superyacht owners who, for the most part, do not have public celebrity status, but still have elite taste and technical dreams. They call for mega yacht designs that create a strict separation, whether temporary or permanent, between a luxurious guest area with all the trimmings and the owner's home. Most important though is that these designs should be generous. The 90-metre, purely private yacht from Beiderbeck designs in Bremen, Germany achieves just that, spread out, as it is, over six levels