On 27th October 2016
Lurssen
launched 123m Project Jupiter at its facility in Bremen, Germany. She features a very sporty and aggressive look similar to the owner's first yacht.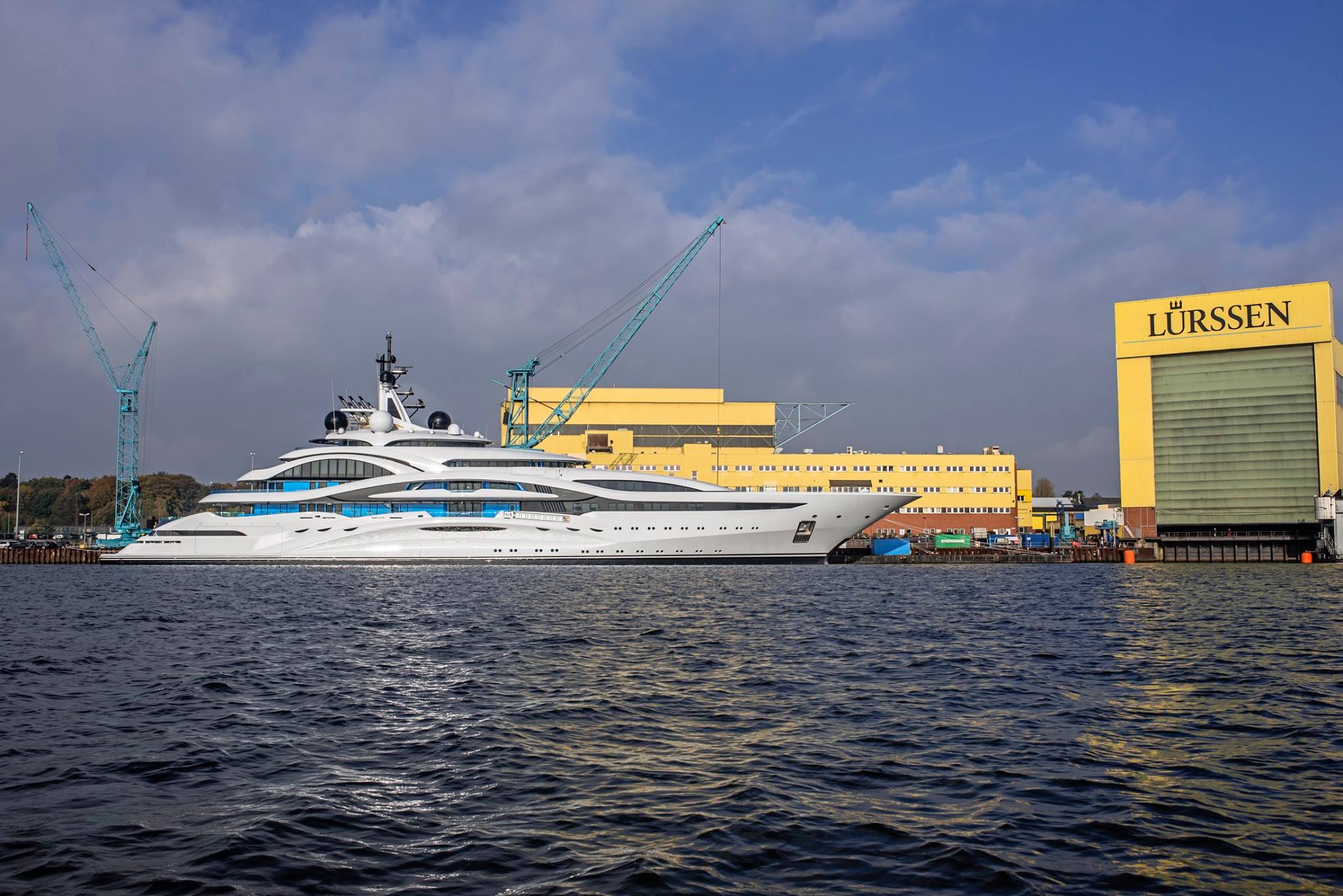 Photo by Lurssen
With exterior design by H2 Yacht Design and interiors by March & White the yacht is scheduled for delivery in spring 2017. For both design teams this is their first Lürssen yacht, and the collaboration between all parties, including Winterbothams technical services and Y.CO Management team, has worked extremely well.

Photo by H2 Yacht Design

March & White have designed a contemporary interior throughout the vessel defined by timeless styling, nautical details and highly innovative bespoke finishes.
With a beam of 20m her interior atrium opens up the center of the yacht to pull natural light deep into the yacht.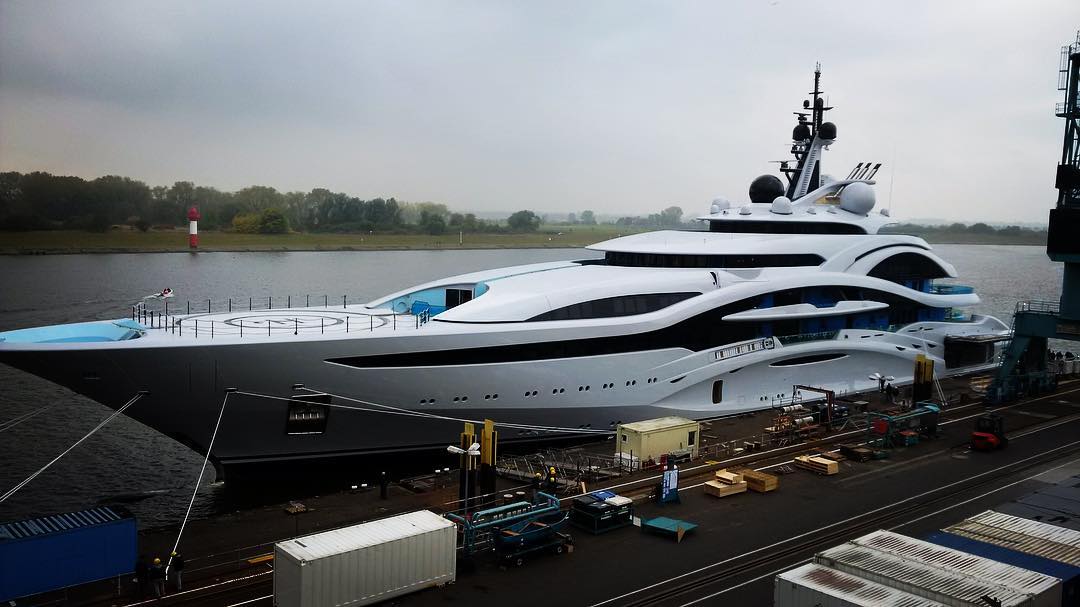 Photo by H2 Yacht Design

Her arching design features and large glass facades provide panoramic views from her eclectic interior.