1.
Andrew Winch unveils designs for Royal Yacht Britannia successor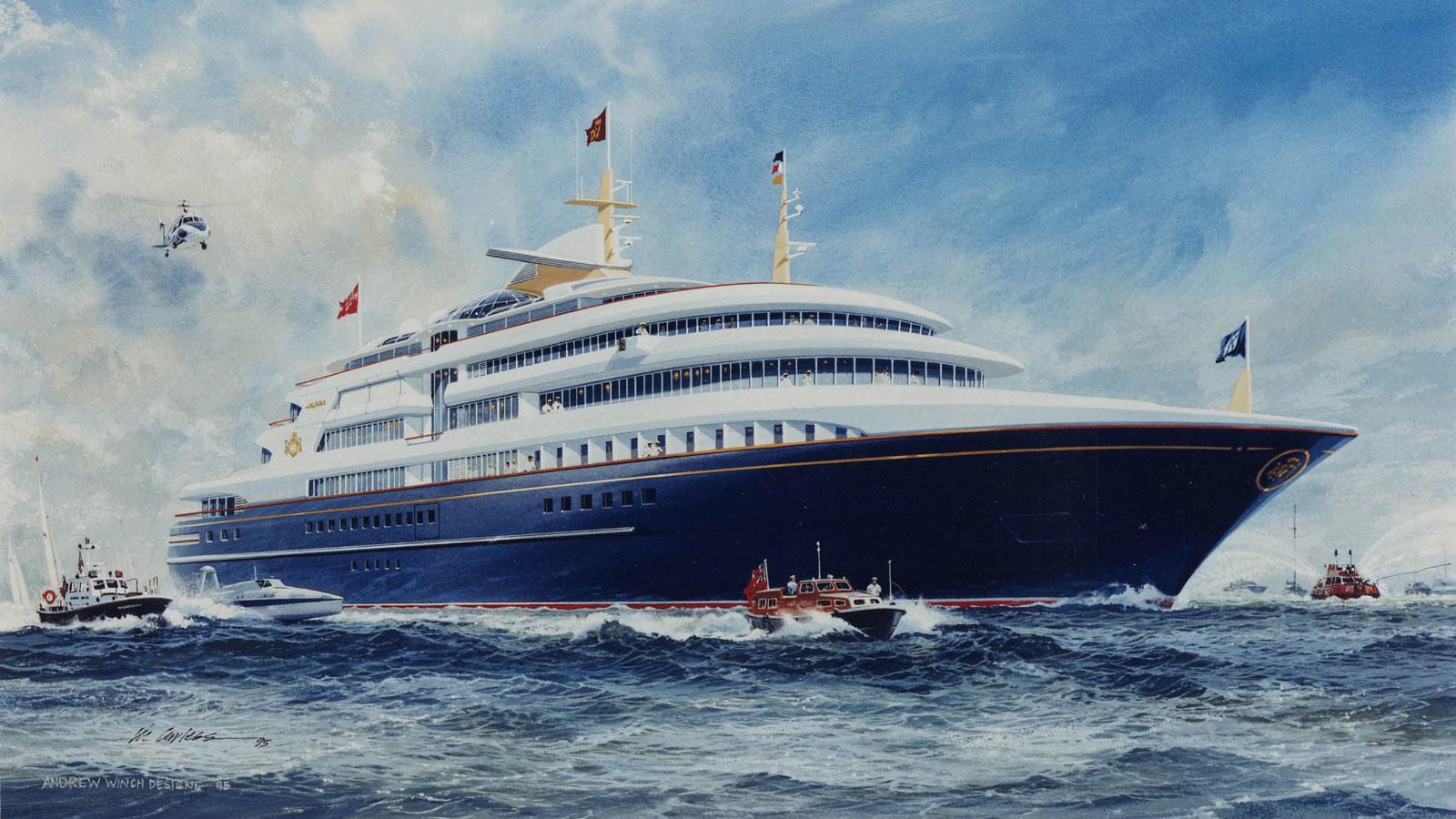 London-based architecture studio Winch Design has released designs for a new yacht to succeed the Royal Yacht Britannia, withdrawn from service in 1997. The new Britannia would have featured a traditional navy hull and white superstructure with lavish interiors. Andrew Winch estimates a fully modernized version would cost approximately £100million.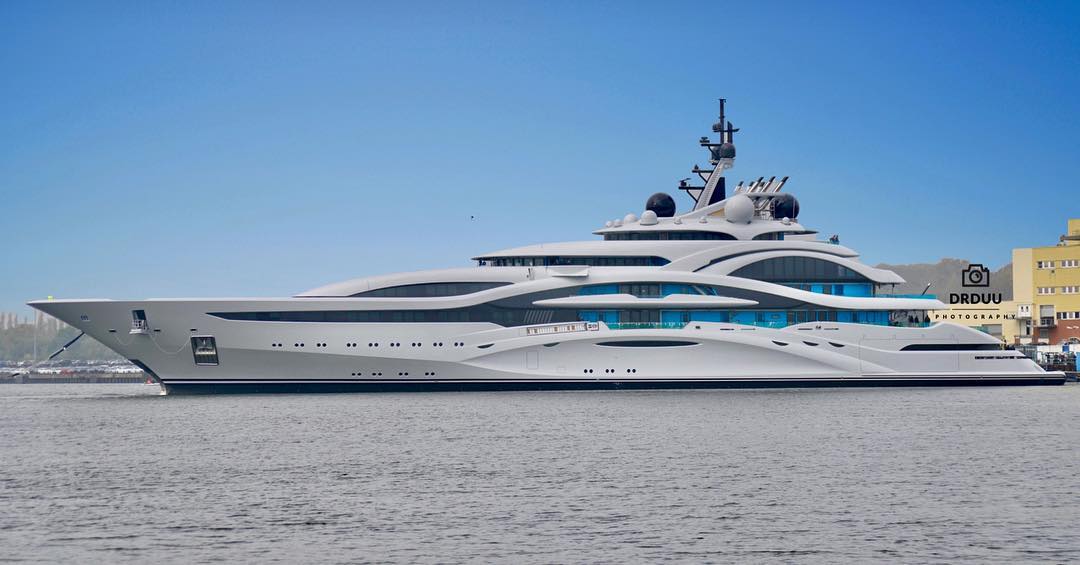 On 27th October 2016
Lurssen
launched
123m Project Jupiter at its facility in Bremen, Germany. And now we've received new photos of the German yard's masterpiece showing her very sporty and aggressive look similar to the owner's first yacht.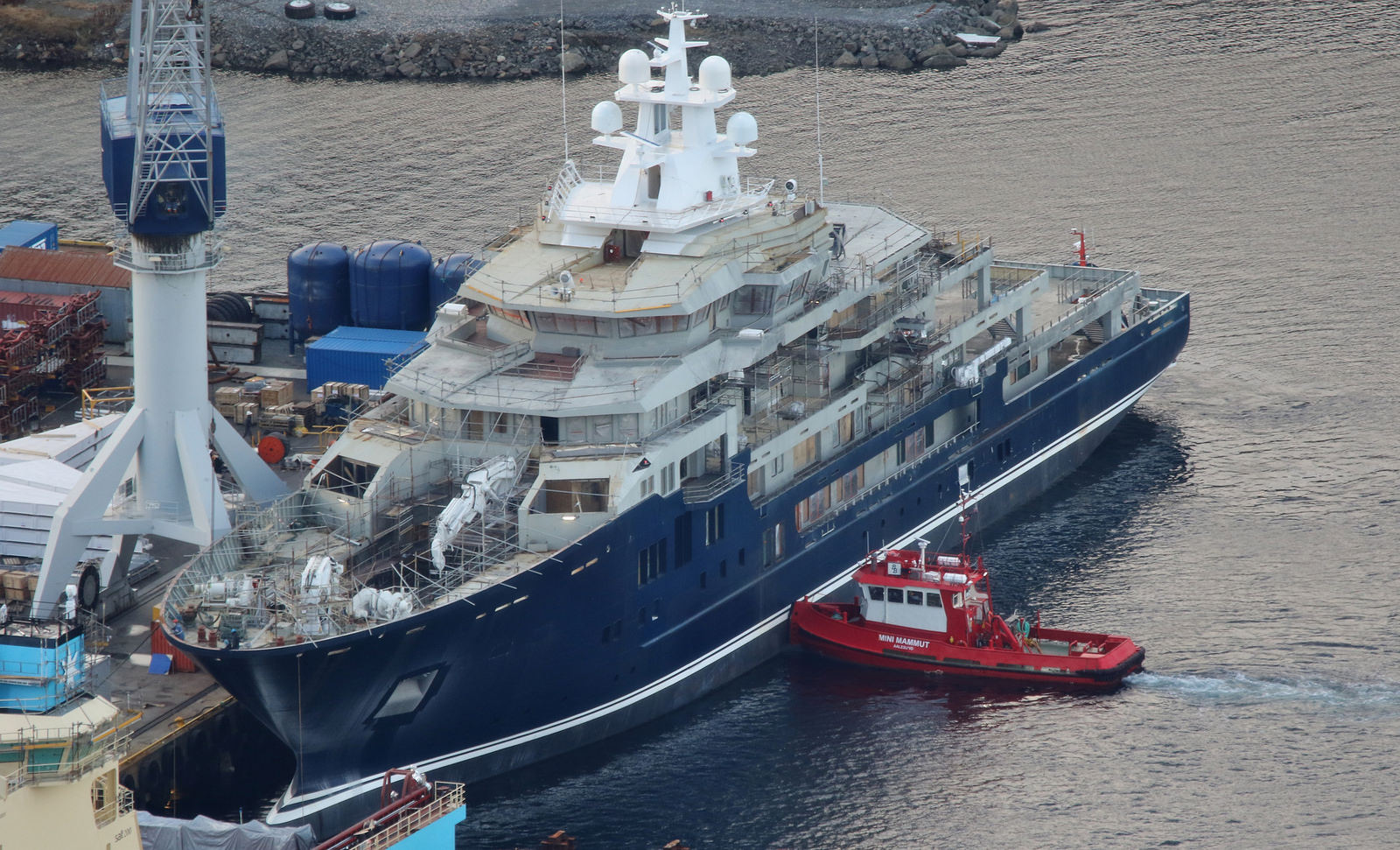 New photos of
Kleven's
116-meter explorer suggest the megayacht is only a few weeks away from being completed on a technical side. Scheduled for delivery in 2017, she will soon cruise to Bremerhaven, Germany for interior outfitting.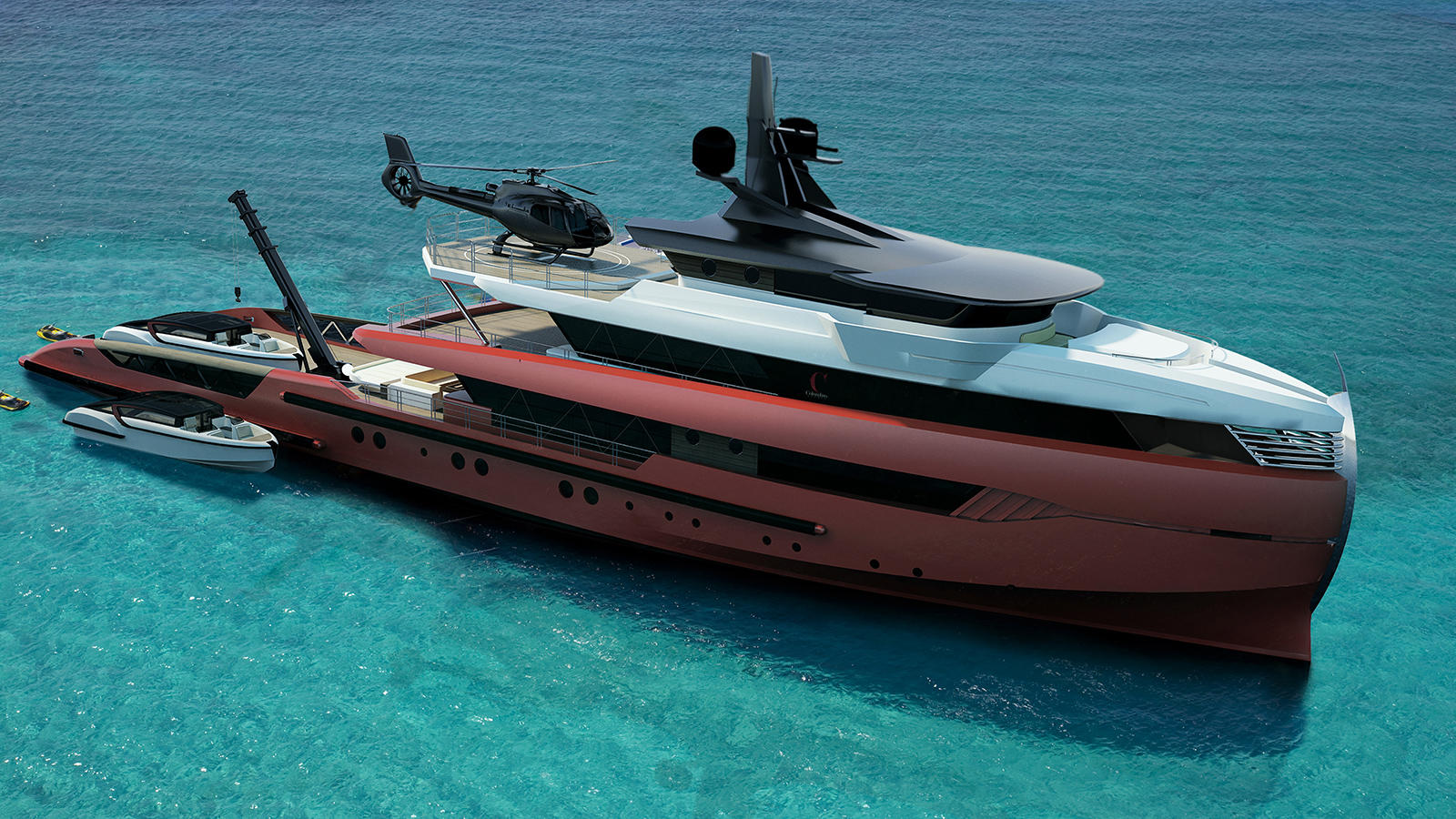 Palumbo Group has unveiled its latest concept for an explorer yacht named Tomahawk. Measuring 52m, the yacht was designed by long-term partner Marco Casali, whilst the naval architecture was developed in collaboration with naval specialist Insenaval. Tomahawk's key features include a beach club with a gum, spa and six-metre swimming pool that can be converted into a basketball court. The superyacht also boasts an American-style bar and a multifunction cinema/karaoke room.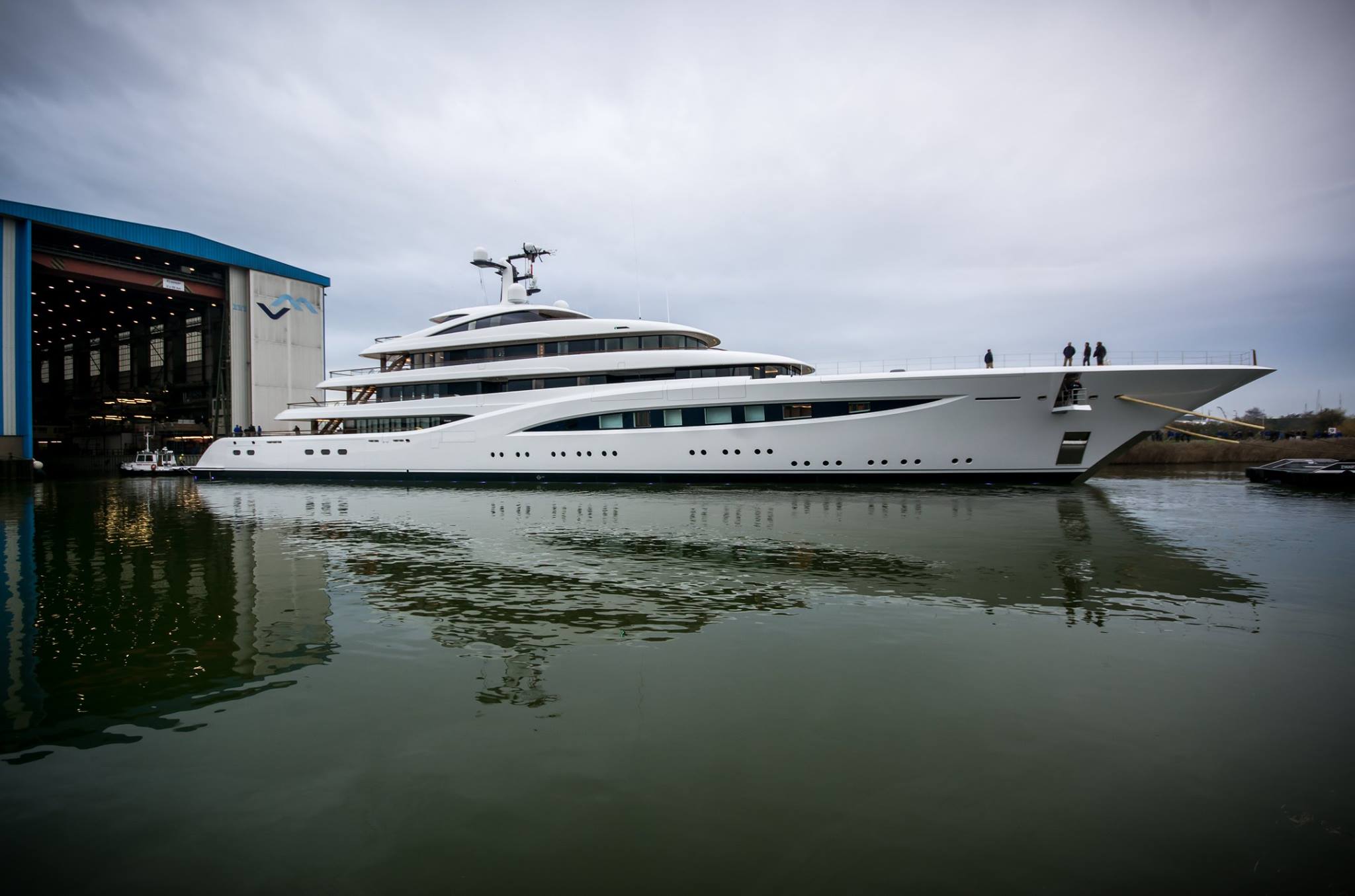 Feadship
have today launched their third largest yacht to date, the 96.55m Project
Vertigo
. Scheduled for delivery in 2017, the yacht is currently for sale. Project Vertigo (#1006) measures 96.55m/ 316.8ft and has a steel hull and aluminium superstructure. Redman Whiteley Dixon was responsible for her exterior design, Chahan Interior for the interior and De Voogt Naval Architects for the naval architecture.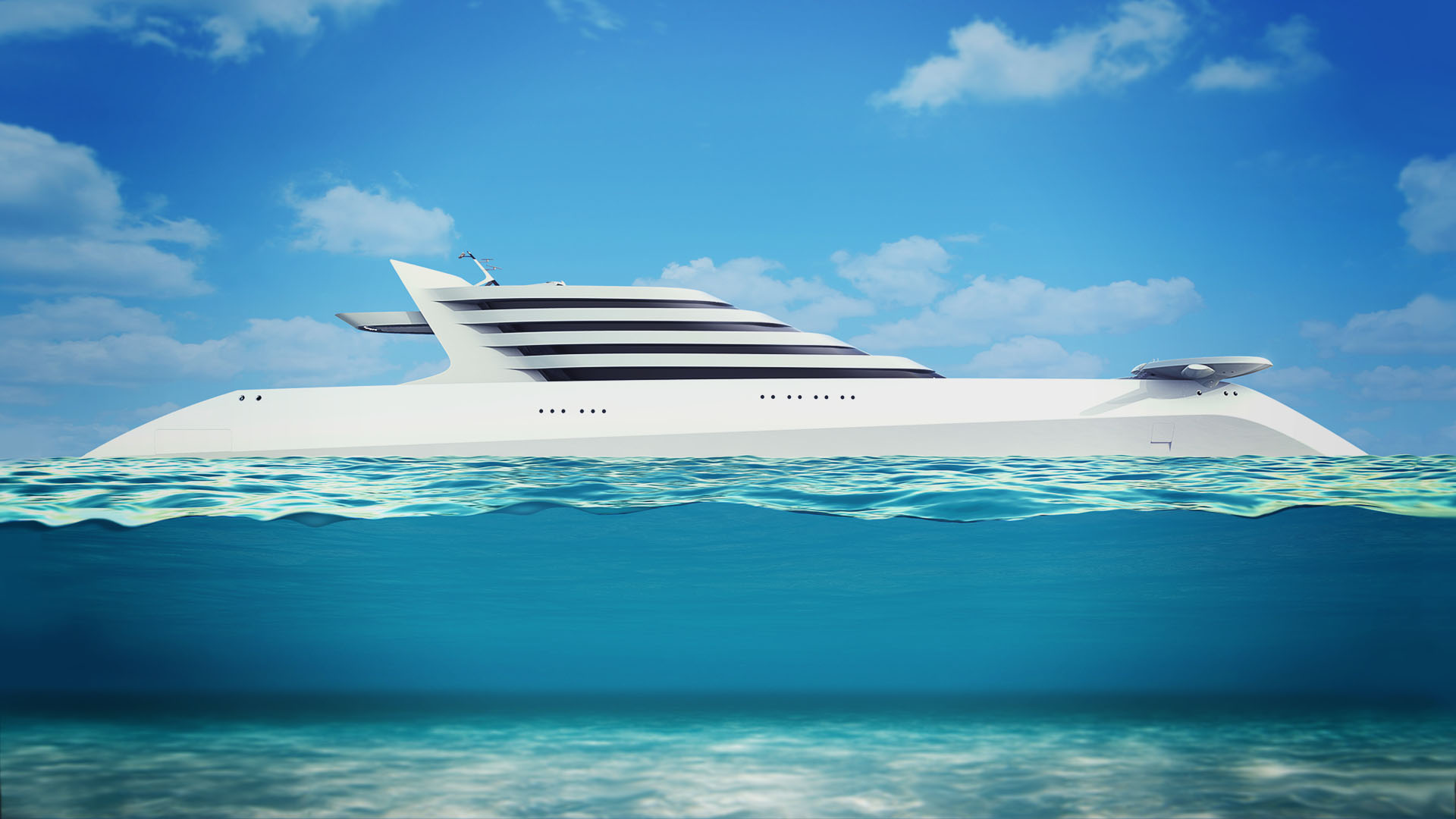 L'amage, one of the largest luxury superyacht projects in the world, is the latest work from the visionary designer H.Bekradi from HBD Studios. The inspiration behind this project was to design a futuristic superyacht style that goes beyond the concept, using current technology, and developed in collaboration with naval architects. L'Amage measures 190 meters of overall length & 28.6 meters in width, a passenger capacity of 28 guests, 14 staterooms plus a private apartment for the owner, and 70 crew members.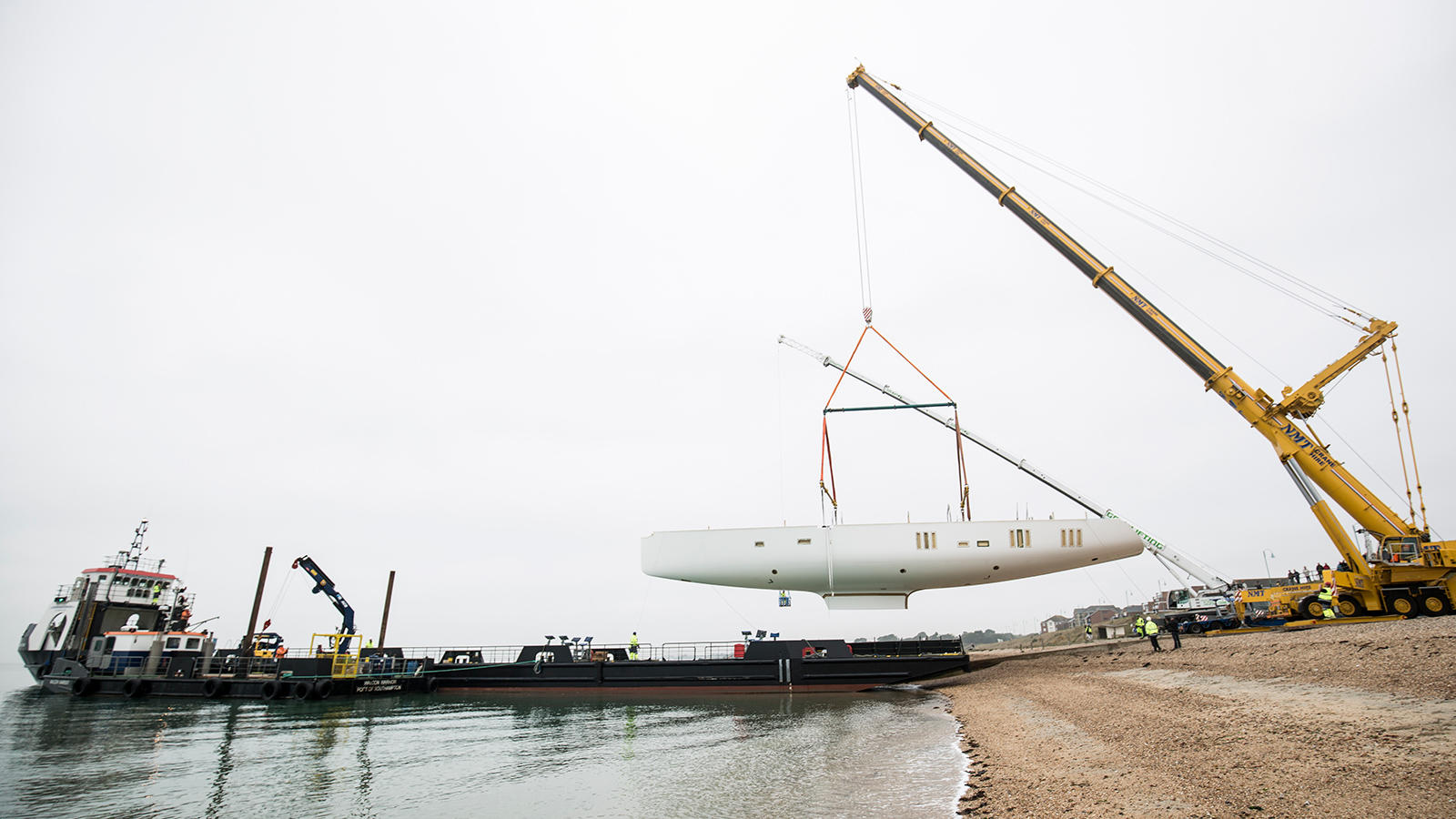 The first Oyster 118 moved from Oyster's moulding yard in HMS Daedalus, Lee on Solent to the Oyster shipyard in Southampton at the end of October. The largest Oyster ever built in the UK, this flagship is a successful follow up to the Oyster 100 & 125 built in Turkey between 2008 and 2013.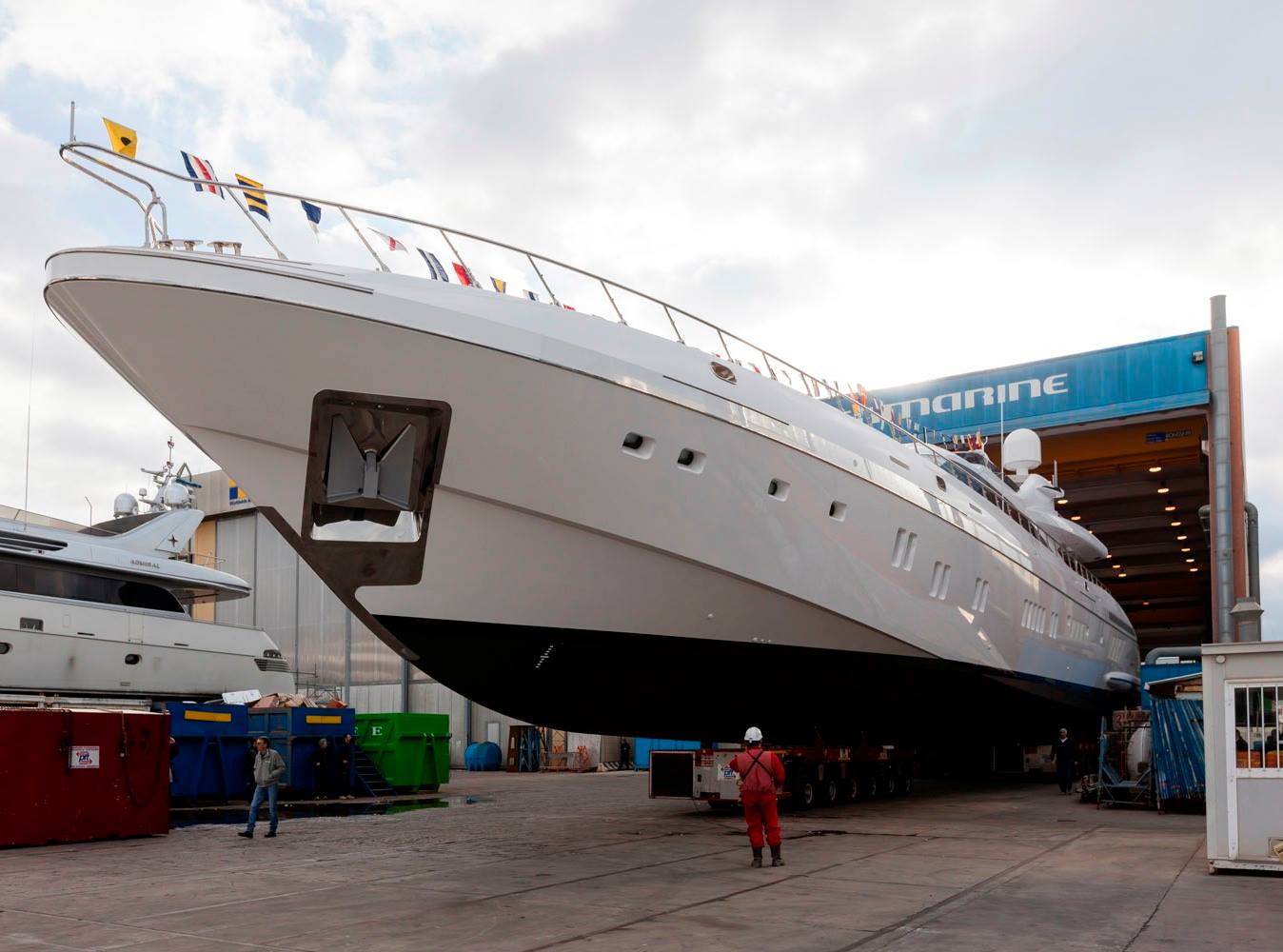 The 11th unit of the Overmarine's Mangusta 165 series, currently the flagship of the Maxi Open Mangusta fleet, was launched last Thursday, 17th November, in Viareggio. Unit no. 11 features all the latest style and technical innovations: more aggressive, muscular lines, a single pane of glass in the salon which offers excellent visibility from the inside and lets in copious amounts of natural light, and a longer flybridge with an aesthetic grill astern that gives the yacht even greater dynamic thrust.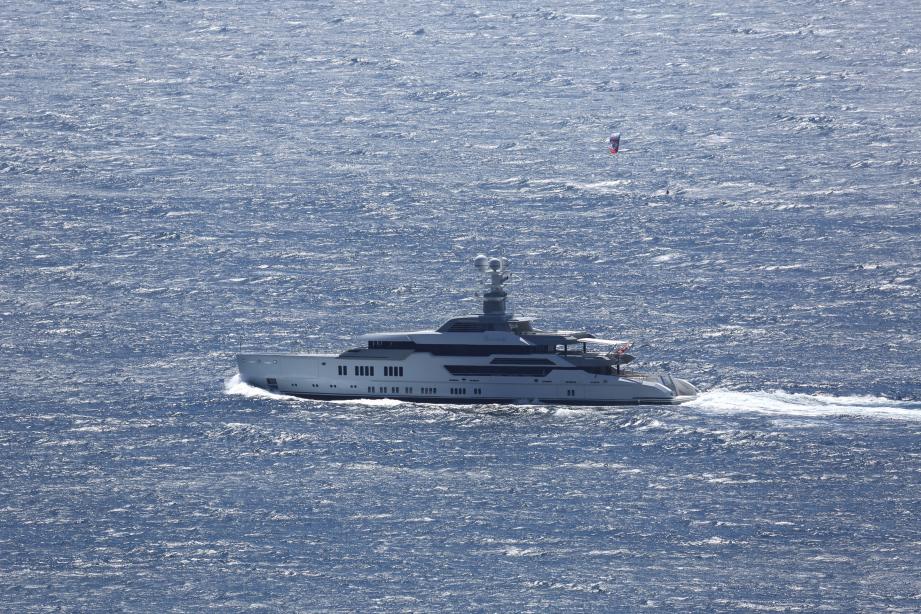 66-meter
Ester III
, delivered by
Lurssen
in 2014, has now been sold at a last recorded asking price of €79,500,000 following an order issued by the Supreme Court of Gibraltar Admirality as a result of a claim by BNP Paribas (Suisse) SA. Gibraltar's Supreme Court has ordered the sale of Ester III on November 15th 2016, which was
listed for sale
back in August 2016 at an asking price of €79,500,000 by her owner who Forbes Russia have named to be,
serial yacht owner
, Georgy Bedzhamov. The yacht has now been sold, as was confirmed by its central agent, Fraser Yachts, and paid for in full.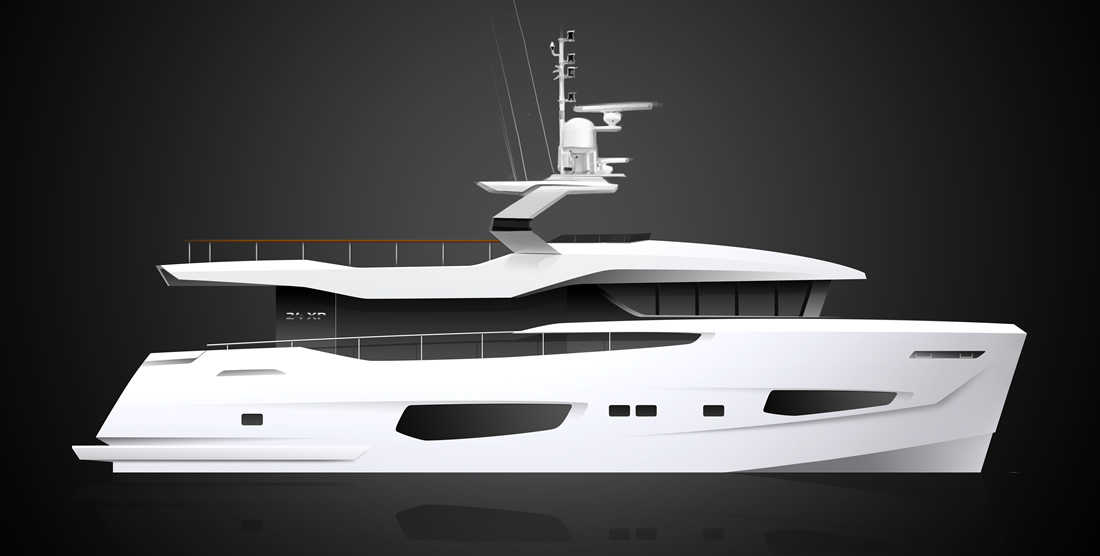 Istanbul-based
Numarine
has announced the sale of the second hull of its 24XP. The new build is scheduled for delivery in 2018 to a Russian customer. Following the sale of the first hull in May 2016, the contract has been handled in-house with the collaboration of Numarine Russian dealer Burevestnik Group.