New photos of
Kleven's
116-meter explorer suggest the megayacht is only a few weeks away from being completed on a technical side. Scheduled for delivery in 2017, she will soon cruise to Bremerhaven, Germany for interior outfitting.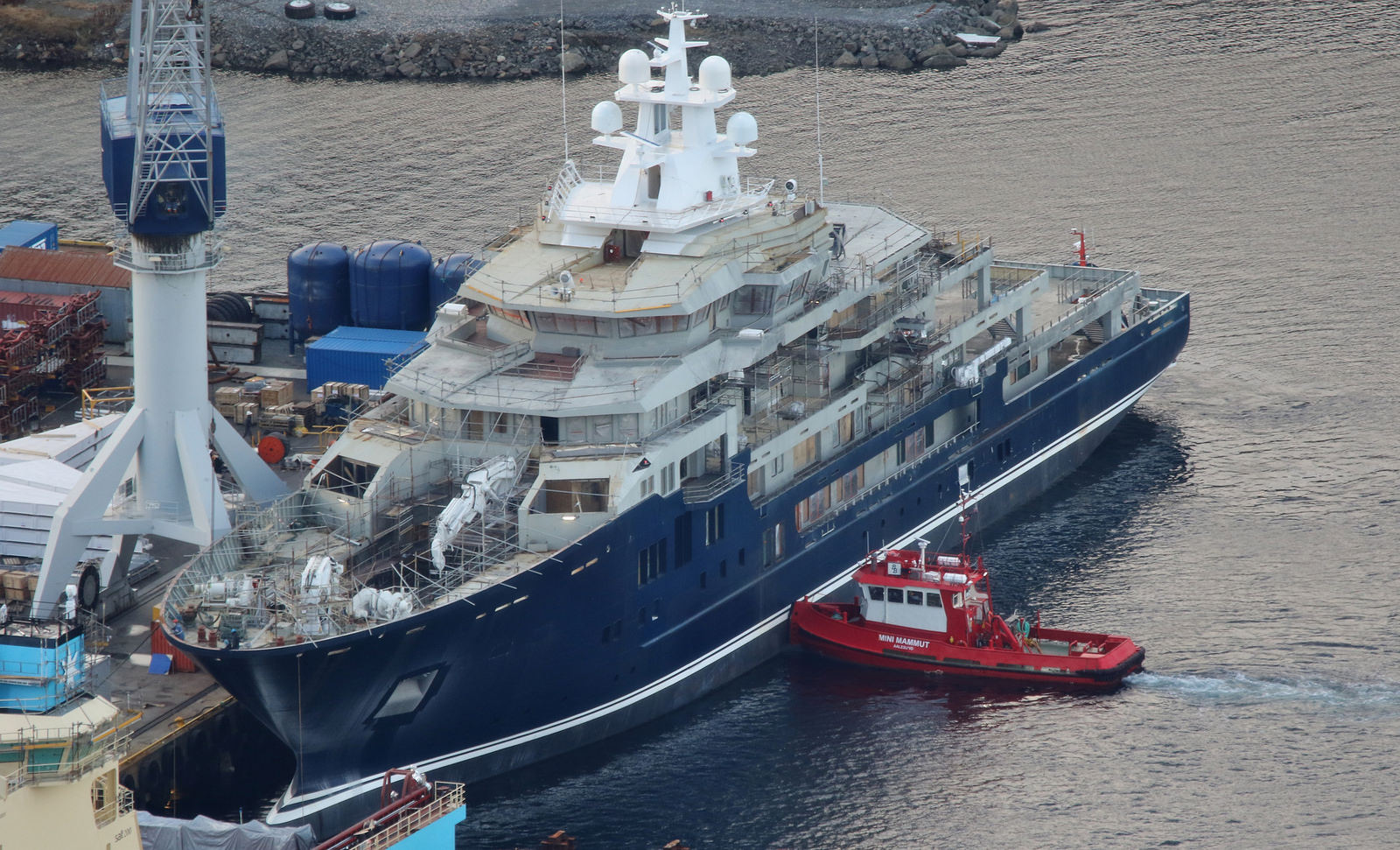 Launched in March 2016
, the 116-meter is being built for Graeme Hart, New Zealand's richest man with a net worth of $7.6 billion according to
Forbes
. In the yachting world however, Mr Hart is best known as the owner of
Ulysses, the 107-meter explorer
delivered by Kleven earlier this year and near sistership to the 116-meter new build.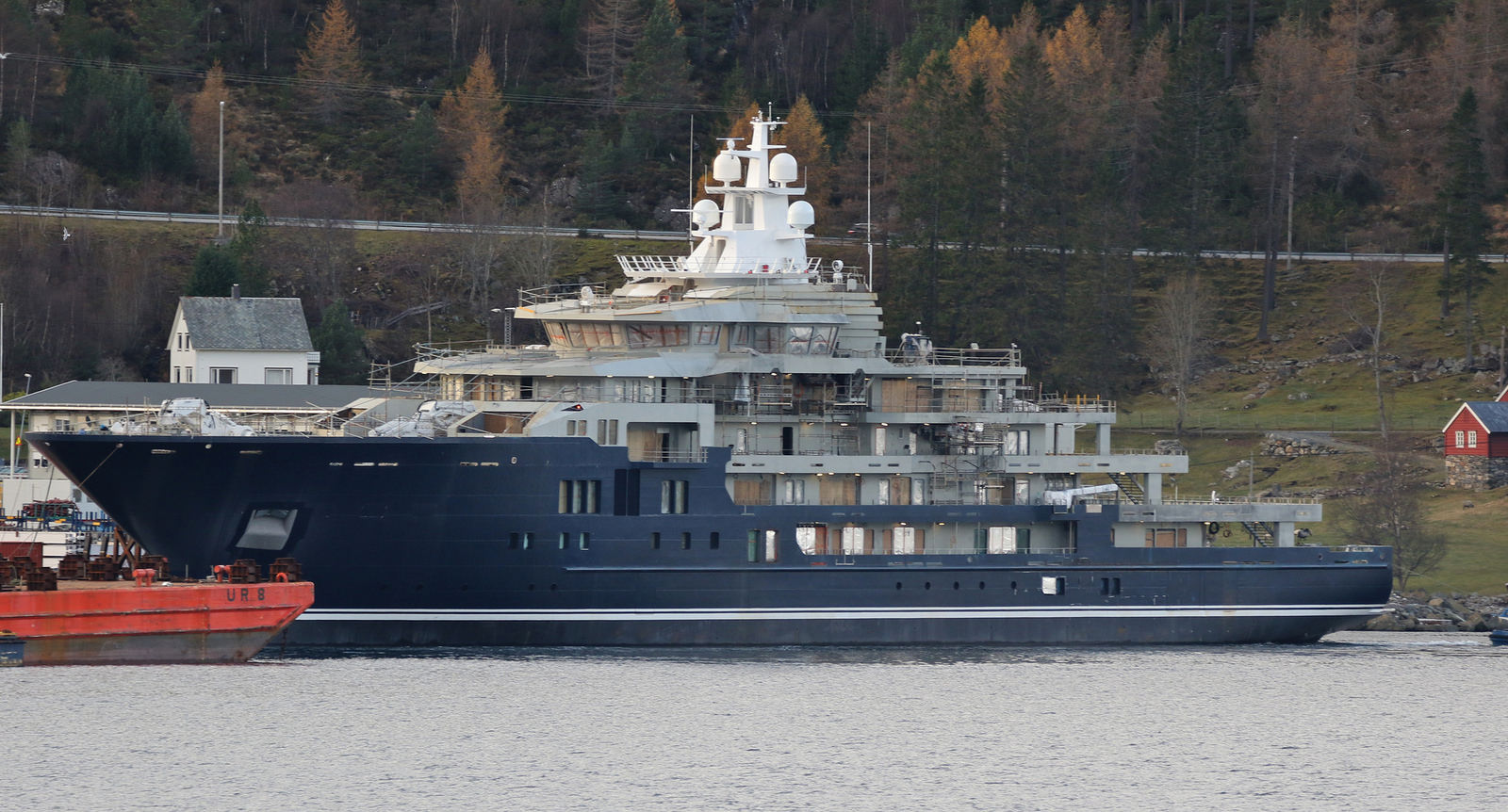 Hart had placed the order for the 107-meter Ulysses back in 2013, with designers at the time saying that he had chosen
Kleven
due to its quality standards, delivery times and price point. Later in November 2014, Hart placed the order for the 116-meter.
I am very pleased with the quality of the work that has been done by Kleven, and how our organizations have worked together to bring this exciting project to life.
Graeme Hart said in November 2014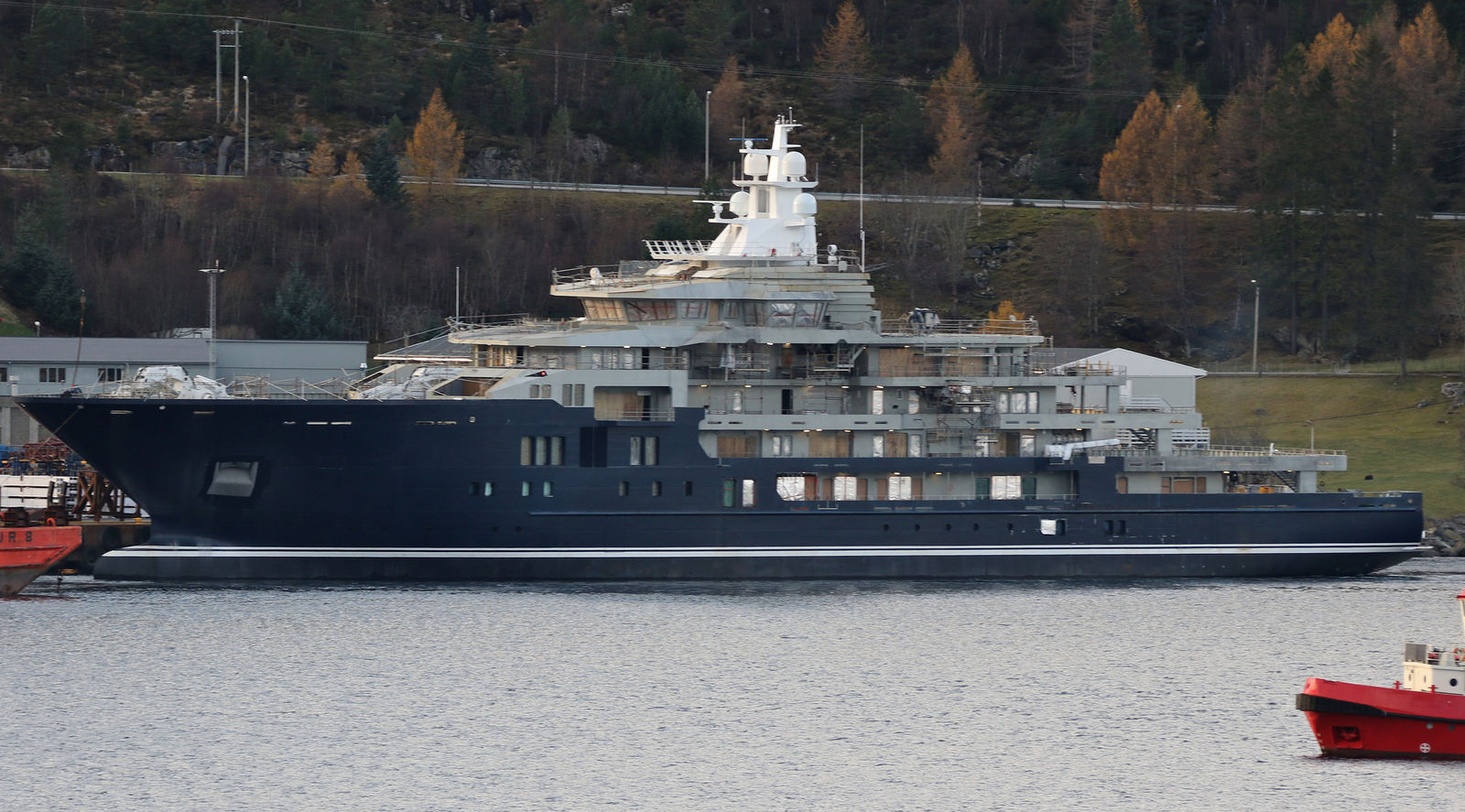 Photo by Martin Hauge-Nilsen