The first Oyster 118 moved from Oyster's moulding yard in HMS Daedalus, Lee on Solent to the Oyster shipyard in Southampton at the end of October. A major logistics challenge involving the 'Blade Runner' barge, a 100 tonne & a 750 tonne huge crane on the shingle beach and some holding of breath as the 26 tonne composite hull was swung 45 metres out into the Solent for its 15 mile sea voyage around to the shipyard.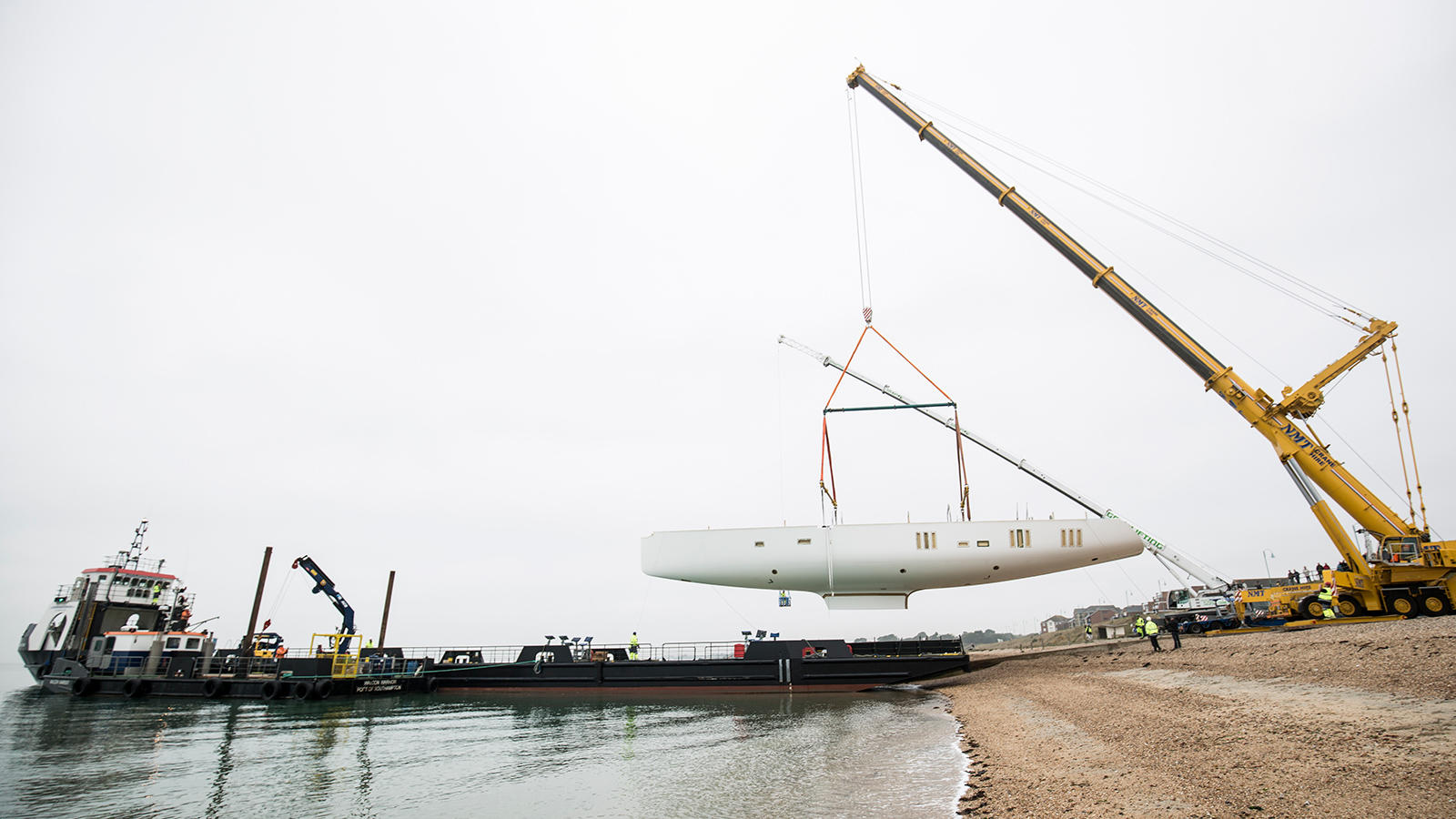 The first job was to place the hull on to its 46 tonne cast lead keel before settling in for the next 15 months of fit-out. The largest Oyster ever built in the UK, this flagship is a successful follow up to the Oyster 100 & 125 built in Turkey between 2008 and 2013.
Following three years in development, build of the all new Oyster 118, drawn in partnership with Humphreys Yacht Design, began in earnest in spring 2015. Construction is at the Oyster Southampton base where new additional facilities are being created to enable overlapped building of two Oyster 118s at a time, bringing the potential to complete four yachts before summer 2020.
A new evolution of the Oyster/Humphreys plumb bowed, soft chined, twin rudder designs, 36 metre Oyster 118 has grown naturally from the initially planned Oyster 115, and the resulting profile is even sleeker with a modest freeboard gently sheered and dressed with the yard's signature seascape hull windows and G5 teardrop glazing to the deck saloon.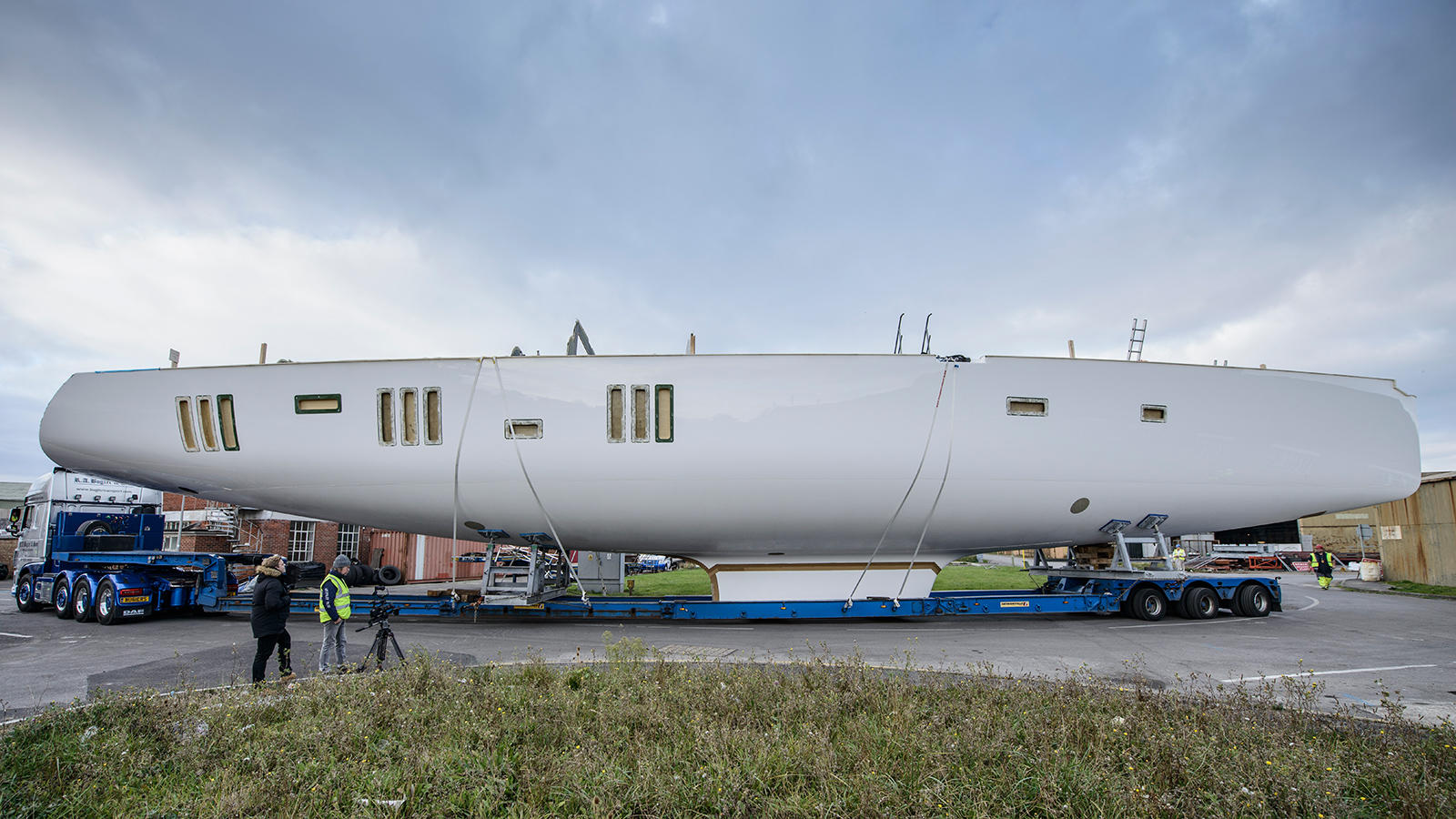 The vessel provides an interior space for her 12 guests supported by six crew. The 118's entertaining space alone is almost 11x7 metres including the 4.5 metres square guest cockpit.
There is much scope for personalization in arrangements above and below deck, right through to an alternative squared stern profile adding a further metre to deck length. There's an enormous lazarette for dive compressor, toys and gear stowage, and the fold out transom has automatically erecting steps and handrails easing set up and enjoyment of the bathing and tender docking platform.
The first built, anticipated to launch in December 2017 and then sea trials in the Solent for a spring '18 handover, will feature in the aft lower deck a five cabin/four head plan, and with an emphasis on cockpit dining there is a simply huge social area with potential for frontward observation seating. Interior design will feature mirrored trompe l'oeils opening space even further. On the forward lower deck there are options for a sixth suite and or a snug and TV room that will convert to kids' bunk room.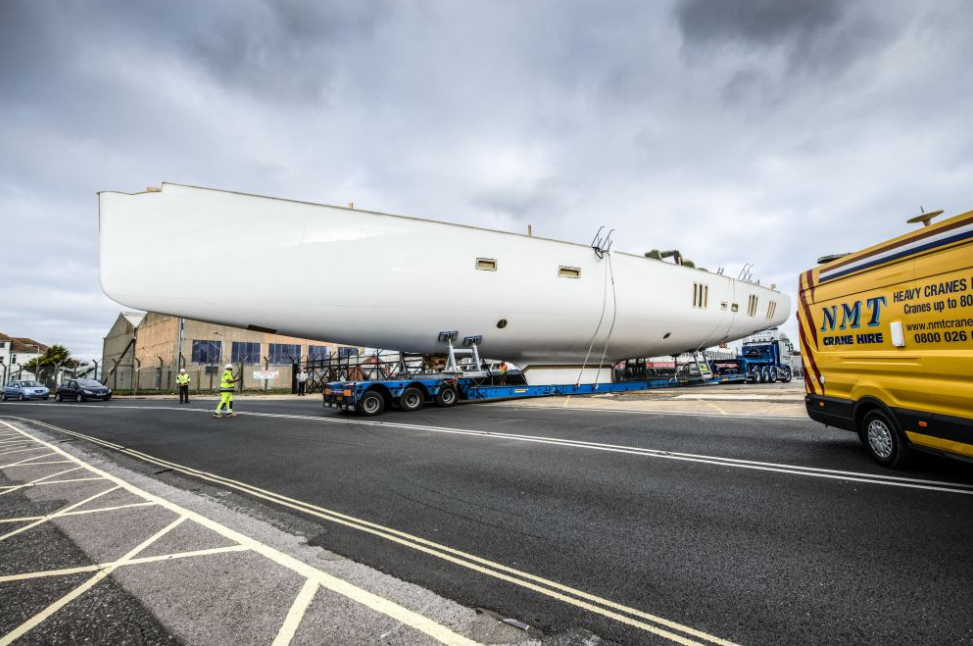 Oyster 118 will be the 358th yacht from this world leading partnership, and will reflect the extensive superyacht experience within Oyster's Southampton base.