The most important annual event in the yachting industry, the Monaco Yacht Show, has just come to an end, gathering some of the world's most elite super yachts in the Monaco Marine. This year's edition had over 125 superyachts on display, with their average length around 50 metres and the largest vessel measuring 111 metres (TIS), not to mention the visiting superyachts seen at anchor in the bay.

Yacht Harbour lists some of the most celebrated yachts seen in Monaco during the 2019 edition of the show:
LOA: 136m
Builder: Lurssen (2019)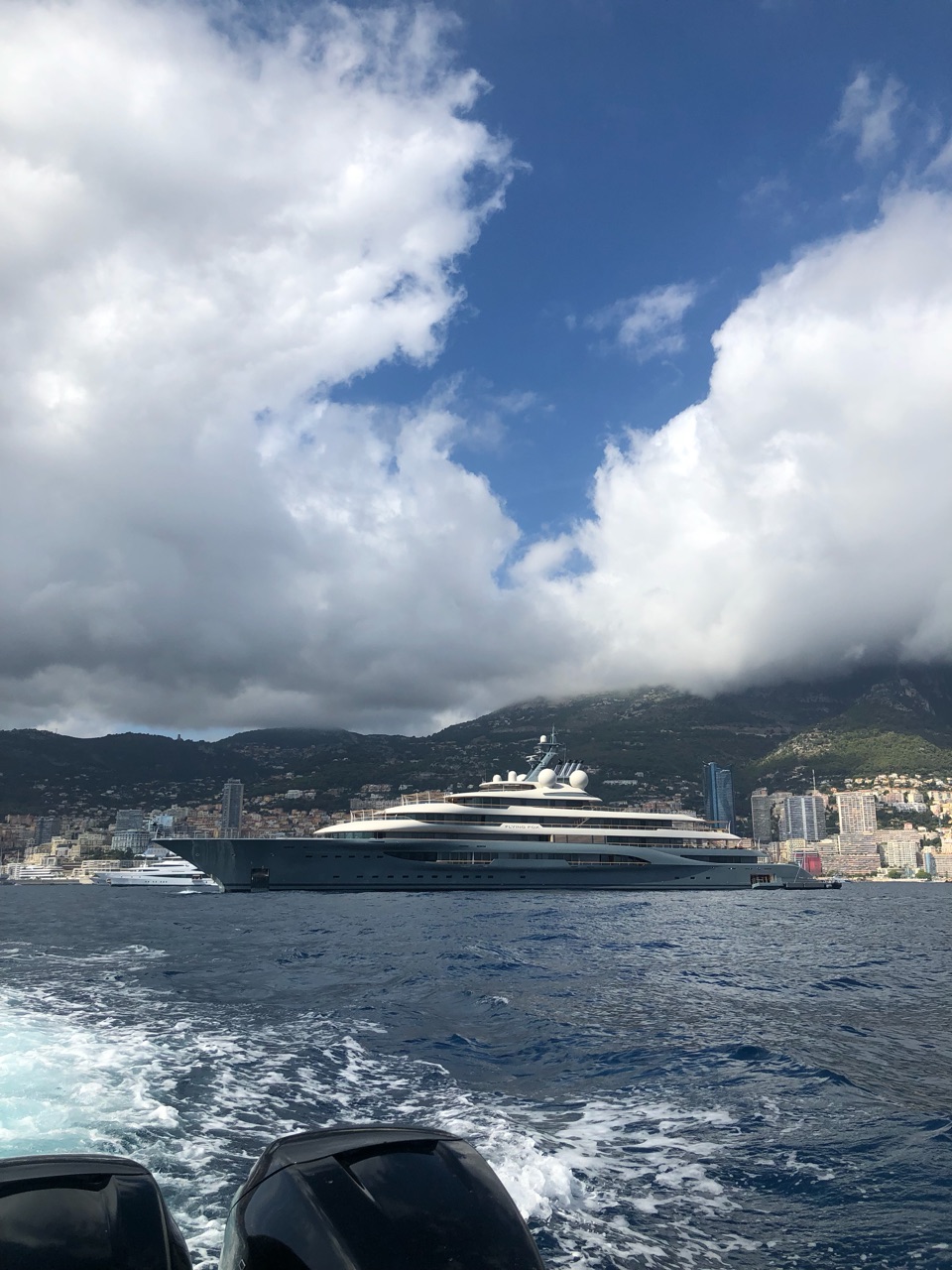 This superyacht's key features include two helipads, capable of hosting the largest helicopters and a generous swimming pool located aft of the main deck. Flying Fox also boasts vast sea terraces, swim platforms for watersports. She can accommodate up to 22 guests across 11 staterooms, along with a crew of 54.
LOA: 95.2m
Builder: Lurssen (2014)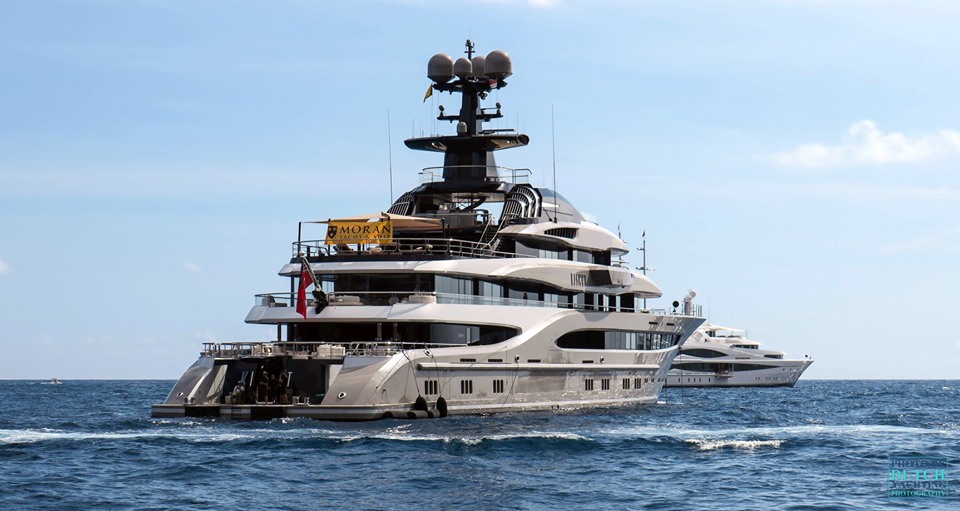 Photo: Dutch Yachting
95-metre superyacht Kismet was built in 2014 by Lurssen and is owned by Shadid Khan, Pakistani-American billionaire and business tycoon, who is also the owner of the Fulham FC and Jacksonville Jaguars. The yacht's interior has been designed by Reymond Langton Design and her exterior styling is by Espen Oeino.
Kismet is stretching over five decks, designed with corporate entertainment and charter in mind, thus suitable for parties of up to 270 guests. As an innovative feature, Kismet boasts video walls, extending up to two decks high, able to show regular television but programmed to display high-definition moving artwork.
A large swimming pool and Jacuzzi area, spa zone, movie theatre, an outdoor fireplace and winter garden can be found among the yacht's luxury amenities.
LOA: 90m
Builder: Oceanco (2019)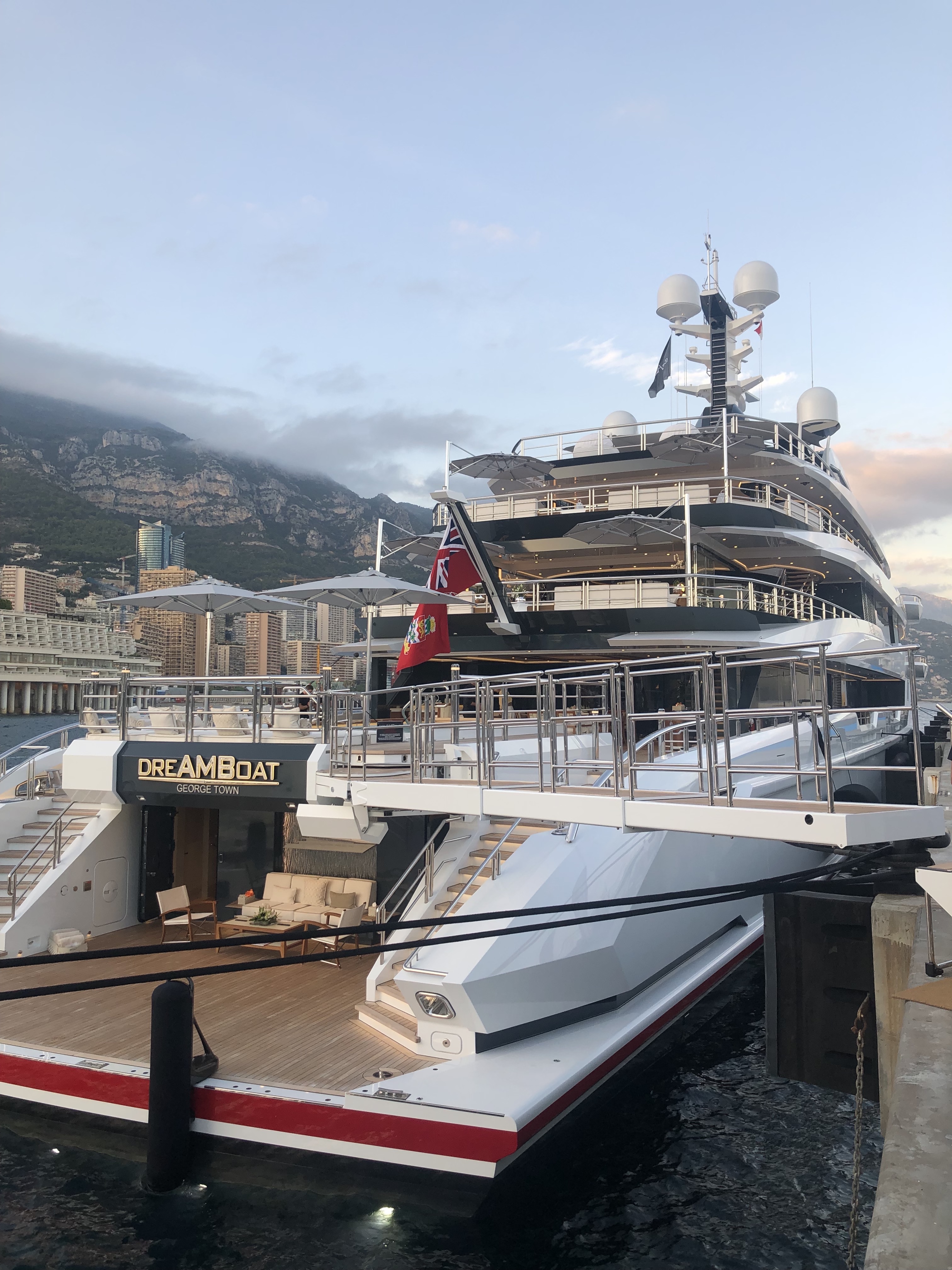 Along with sleek exteriors by Espen Oeino, DreAMBoat's
interior features bespoke surfaces and limestone floors, all
decorated with sophisticated natural materials including wood, semi-precious stone, leather and mother-of-pearl all designed by Terence Disdale.
Her impressive interior volume of 2,950 GT allows accommodation for 23 guests on-board, along with up to 33 crew members.
DreAMBoat is trademarked with generous overhangs from the superstructure and cut outs in the bulwarks lending her classic and strong appearance. The vessel's exterior features numerous large windows offering panoramic views. Swimming pool aft at the main deck, a partially closed sundeck with Jacuzzi and plenty of seating and entertainment zones and a private Jacuzzi at the Owner's deck
LOA: 126.2m
Builder: Lurssen (2003)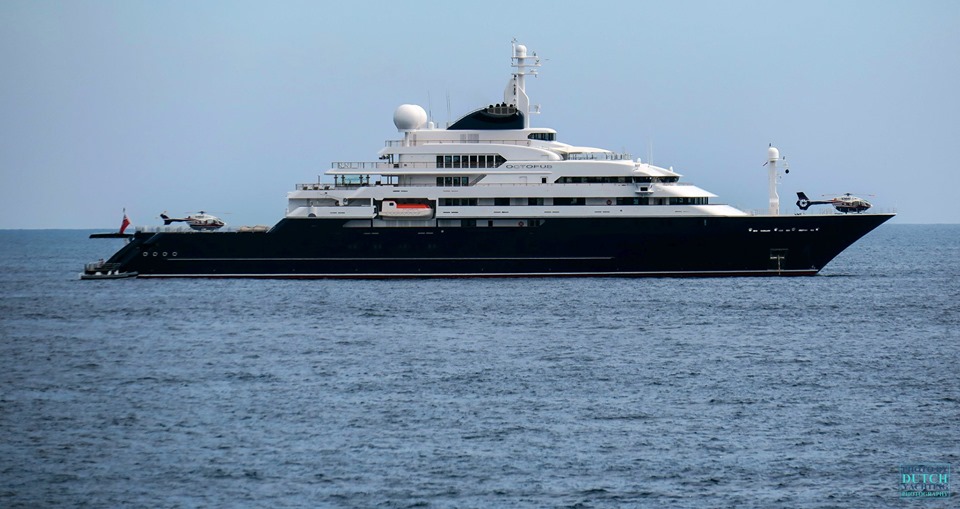 Photo: Dutch Yachting

Until
the explorer superyacht REV launches in 2020
, Octopus holds the title of the largest expedition yacht in the world, not surpassed in 16 years from her launch. She had belonged to Microsoft cofounder Paul Allen, till he passed away in late 2018. Last month, she was finally
listed for sale
.
Octopus is capable to accommodate 26 guests in total, with up to 57 crew members. Amenities found on-board include a swimming pool and a music studio as well as a courtyard-like set up on the third deck of Octopus occupied by guest space.
She has two helicopter pads and an internal dock that extends through the hull, holding two submarines and a 18-metre tender. The yacht has been involved in multiple exploration discoveries, including a Japanese battleship and the bell from HMS Hood, a World War II battlecruiser.
Despite her expedition nature, the yacht has been much favoured by the world's top-rate celebrities, with Mick Jagger recording an album in on-board studio in 2011 and Usher, U2 and Johnny Cash listed among other performers.
Builder: Lurssen (2019)
LOA: 111m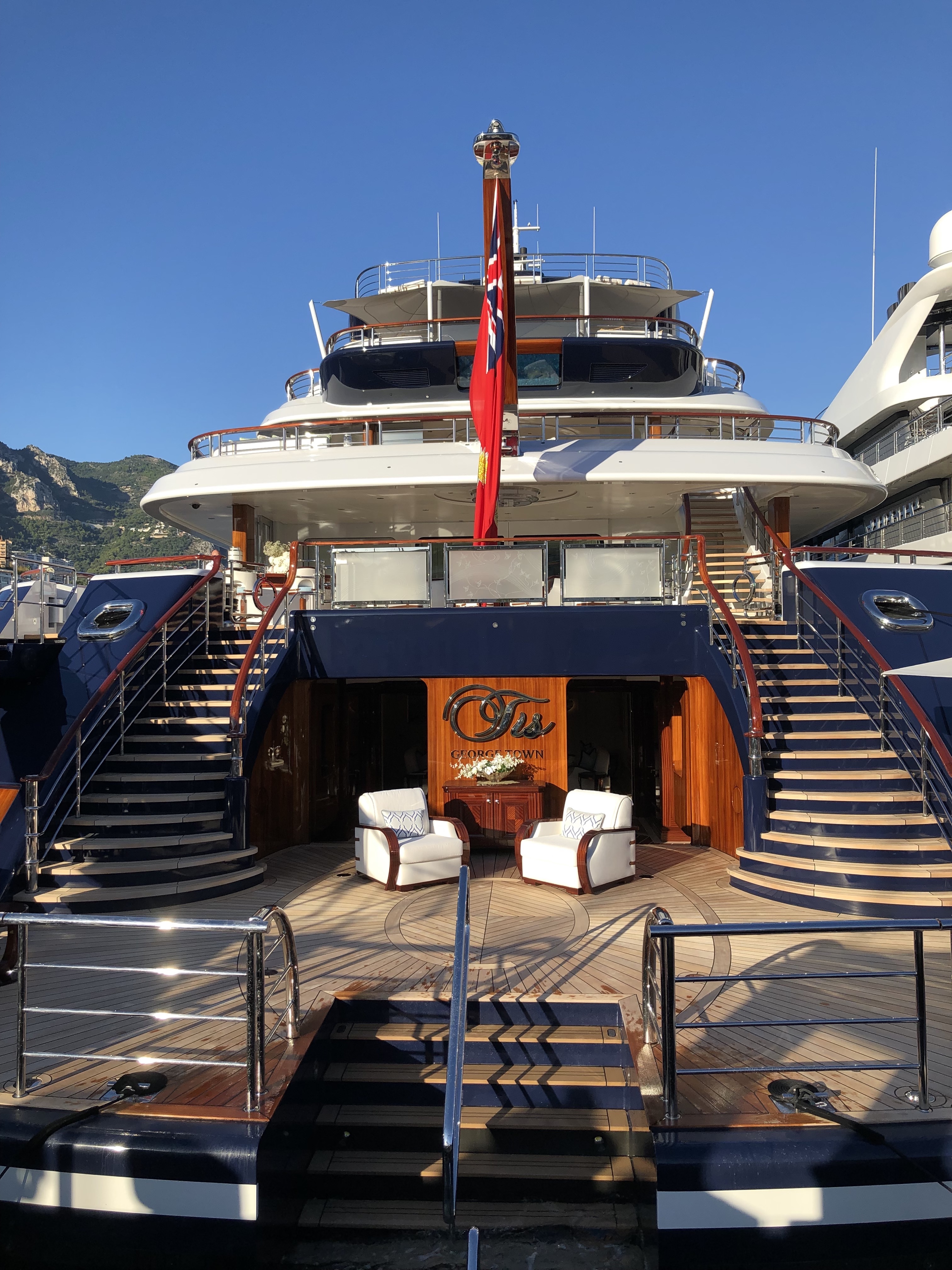 One of the rear vessels of over 100 metres publicly listed for charter, the 111.5-metre Lurssen TIS was made available in July 2019 from € 2,200,000 per week, just a month after delivery.
TIS was commissioned for a long-time charter client of Moran Yacht & Ship. The vessel boasts exterior and interior styling by Andrew Winch Design and features 2 helicopter pads, a 12-metre swimming pool on the main deck aft, a resort inspired spa at beach club level, and opulent palatial staircases.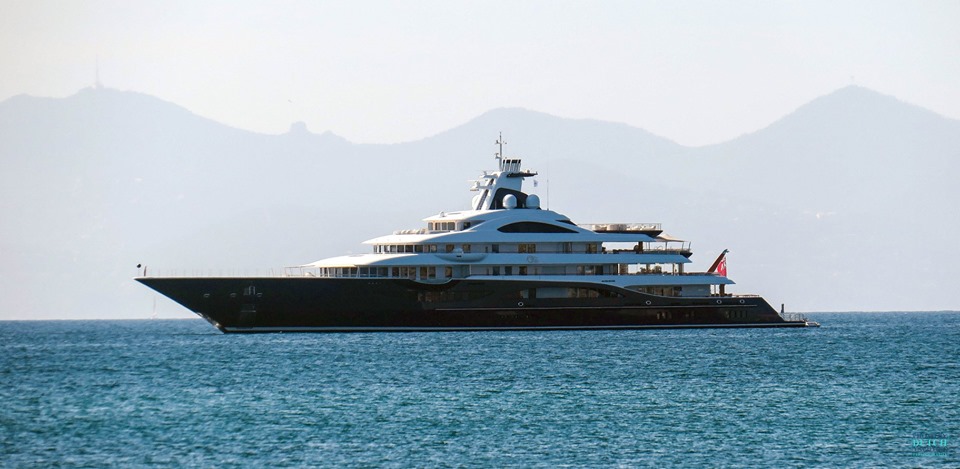 Photo: Dutch Yachting

TIS comes with the tender storage able to house two 13-metre tenders, two additional 10-metre tenders, a submarine and diverse watersports toys.
With her impressive interior volume within a beam of 18.4 metres, TIS will accommodate up to 16 guests across a massive private owner's deck and eight guests staterooms, served by the crew of 38. The featured top speed of the vessel makes 18 knots.
Builder:
Perini Navi (2006)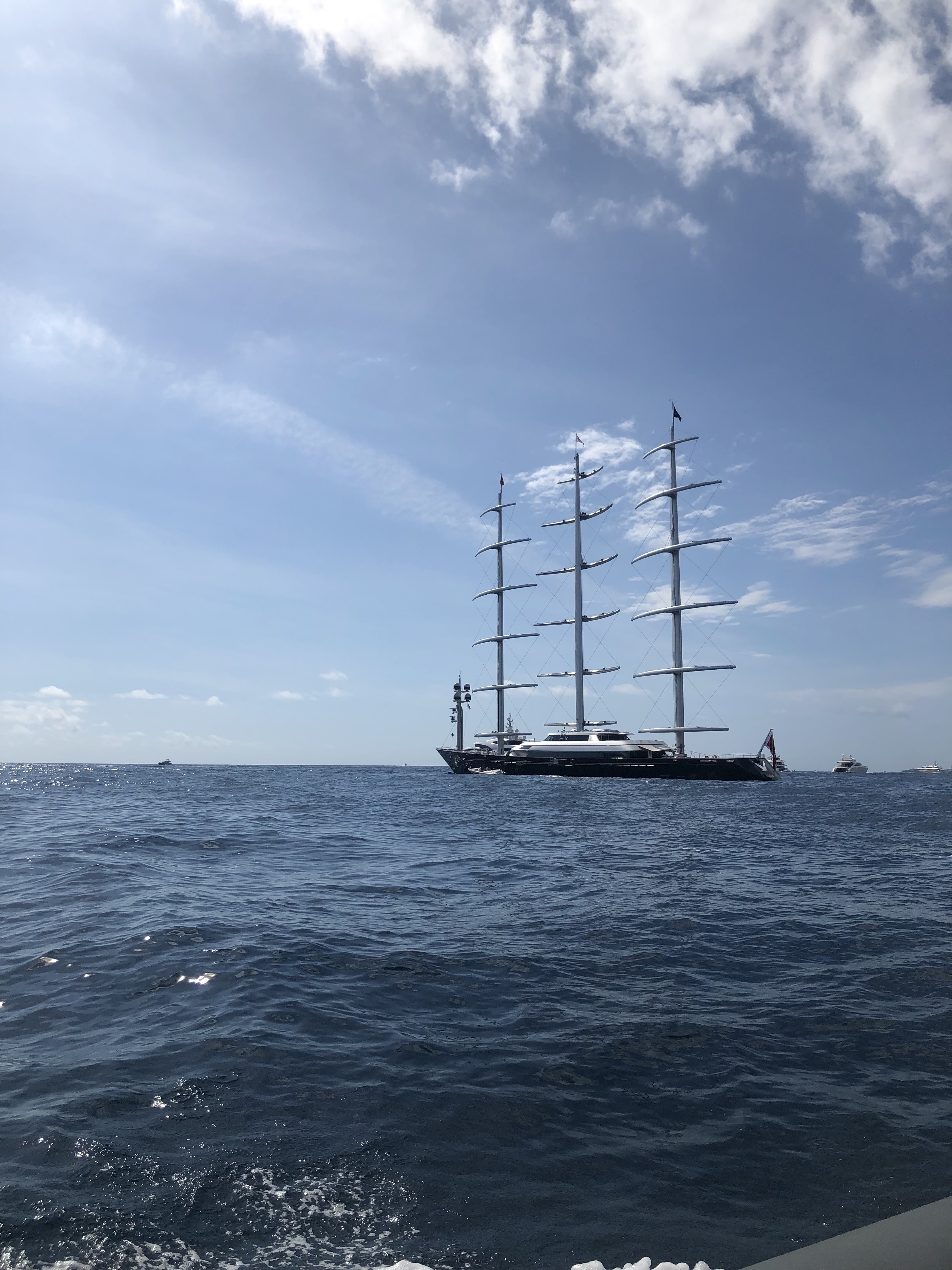 Commissioned in 2000 by Tom Perkins, the late venture capitalist, the
Maltese Falcon
took nearly six years to complete. Sold to hedge fund manager Elena Ambrosiadou at an asking price of €70 million in 2009, the 88-meter is now one of the largest yachts available for charter with a rate starting from € 480,000 per week.
Maltese Falcon' most innovative attribute became her sails that could rotate based on the direction of the wind. This was a first for the yachting industry. This innovative system allows the yacht to even sail against the wind.
Maltese Falcon features a cruising speed of 16 knots. Meanwhile, in a storm in the Gulf of Lion, France she demonstrated a speed of 26 knots under sail alone.
Designed by Ken Freivokh, the Maltese Falcon was extensively refurbished in 2015/2016 during a refit. She can accommodate up to 12 guests on-board.
LOA: 106.5m
Builder: Lurssen (2006)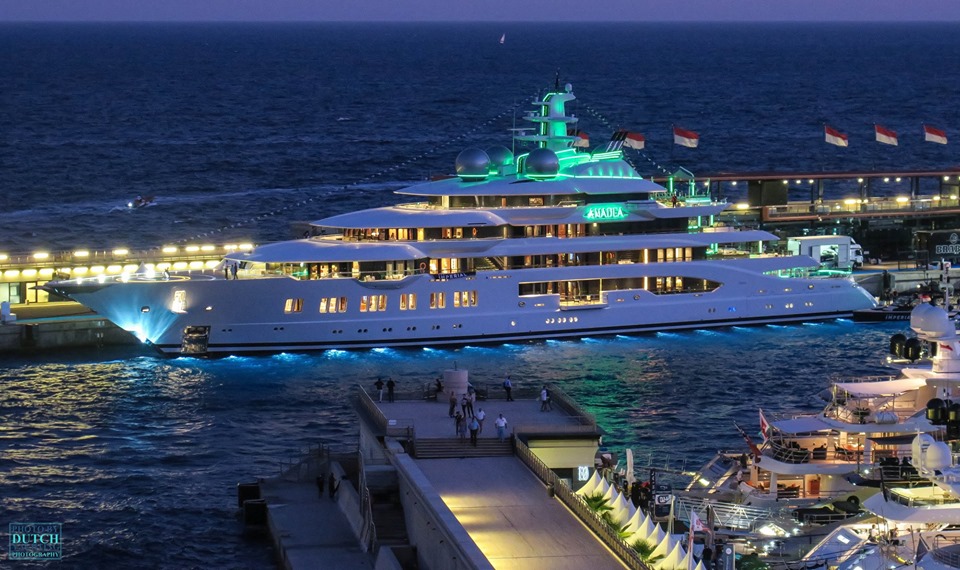 Photo: Dutch Yachting

One of the most mysterious super yachts on the market,
Amadea
was
delivered
in 2006 by Lurssen. The German shipyard reported that the vessel had been commissioned by Middle East client with a fleet of other yachts.
The yacht is officially registered in the Caymans, with her owner still not known.
With an interior design by Francois Zuretti and an exterior design by Espen Oeino, the
key feature of Amadea is her ten-metre aft pool. The boat also has a spa, beach club and movie theatre. She offers accommodation to up to
16 guests across 8 cabins.
She is powered by MTU engines of 5766 hp each giving her a maximum speed of 20 knots and a cruising speed of 13 knots. Amadea's maximum range is estimated at 8000 nautical miles.
Recently, the vessel has been listed for sale through Imperial, traditionally working with Russian businessmen.

Builder: Lurssen (2010)

Launched in 2010 by German shipbuilder Lurssen and last refitted in 2011, the 90-metre Phoenix2 boasts design by Andrew Winch and offers elegant exterior lines, complemented by beautiful interiors and spacious socialising areas throughout. The most notable feature is definitely the giant sculpted phoenix figurehead that sits proudly on the prow of the vessel.
Built for the late Polish billionaire, Jan Kulczyk as a replacement for his previous 61-meter Lurssen, Phoenix was delivered by the German shipyard in 2010. Designed by Andrew Winch, Phoenix boasts over 100 metres of steel handrails built specially to follow the shape of the hull.
The owner's stateroom located forward of the yacht is styled like a New York duplex from the 1930s with a private staircase linking the two areas together and leading to a private jacuzzi and owner's deck on the yacht's bow. Other features include a spa pool, Jacuzzi and cinema on the sundeck.

LOA: 85m
Builder: Silver Yachts (2019)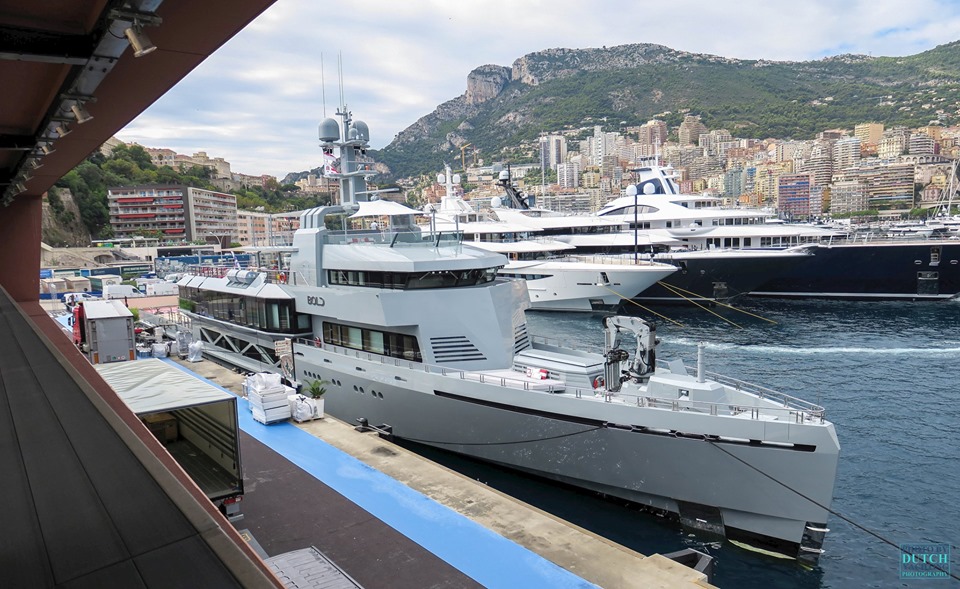 Photo: Dutch Yachting

The largest Australia-built superyacht,
Bold
has outdone her predecessor
Silver Fast
by 8 metres. First known under the name Silver Loft, the yacht features exteriors by Silver in-house team in collaboration with Espen Oeino, who also worked on the successful Silver Series of high speed motor yachts.
Described by the yard as 'a fast world explorer vessel with a genuine, fully-fledged superyacht finish', Bold features all-aluminium design, along with interiors from the boards of Andreas Hölnburger of Vain Interiors.

The Bold's low draft and highly optimised hull form provide her owner with remarkably low fuel consumption, fast repositioning and access to shallow cruising grounds unusual for yachts of her size.

The design team has opted for a straight bow, a feature that seems to gain popularity. Benefits of this particular bow shape include an increased interior volume due to the longer waterline length, as well as decreased resistance resulting in a higher speed. Thus, Bold reaches her top speed at 24 knots and cruises comfortably at 18 knots up to 5,000 nautical miles.
LOA: 80m
Builder: Abeking & Rasmussen (2019)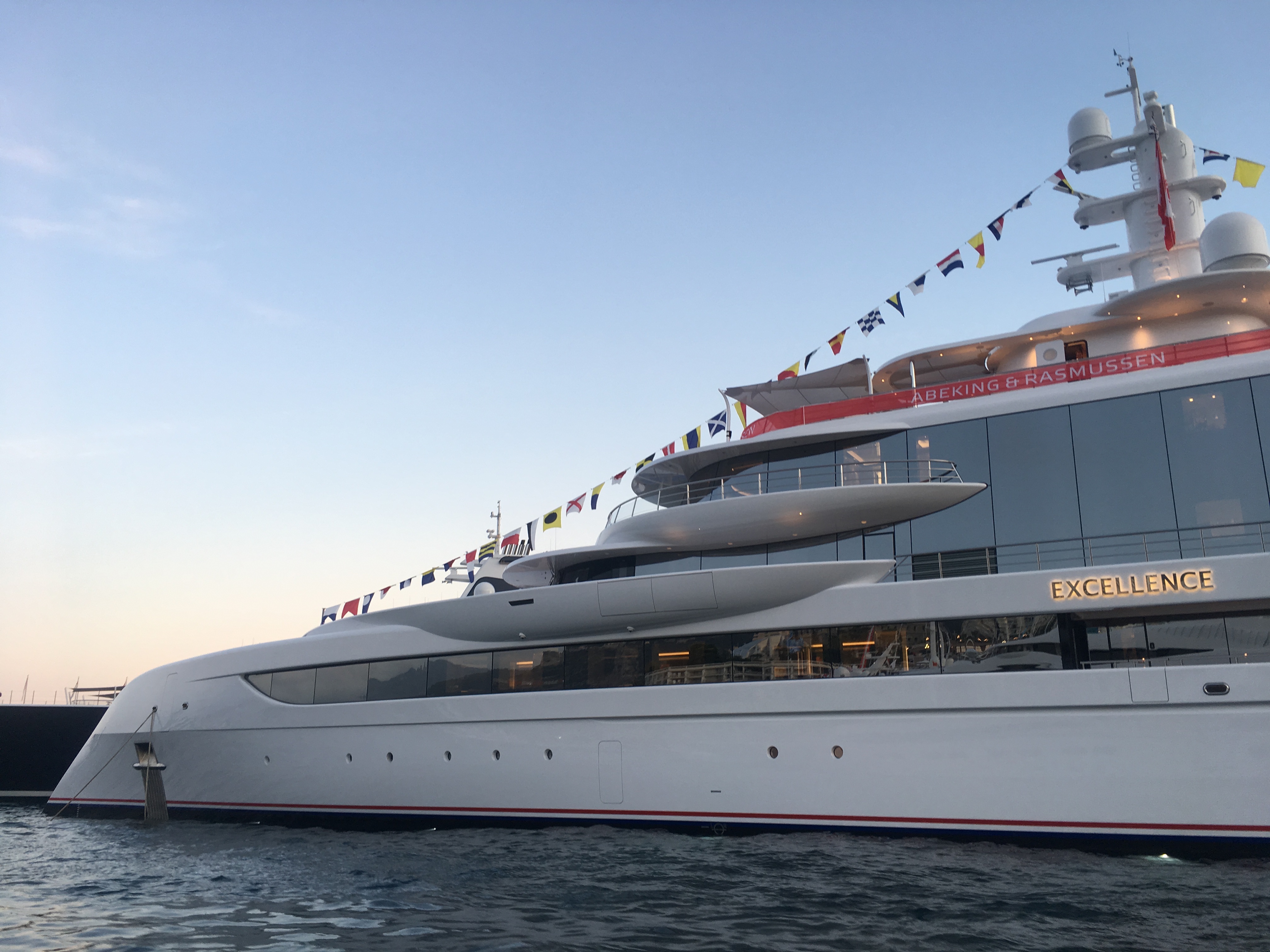 The vessel is believed to be owned by Herb Chambers, American billionaire and the owner of a network of six dozen dealerships in Massachusetts. He is also famous for his collection of exotic cars. The automotive dealership mogul estimated at $1.5 billion by Forbes.

The sixth largest vessel of Abeking & Rasmussen, Excellence features both exteriors and interiors developed by the UK-based design studio Winch Design. Her framework relies on the same technical platform as the
81-metre Grace (ex. Kibo)
, featuring a 12.6- metre beam and a maximum draught of 3.5 metres.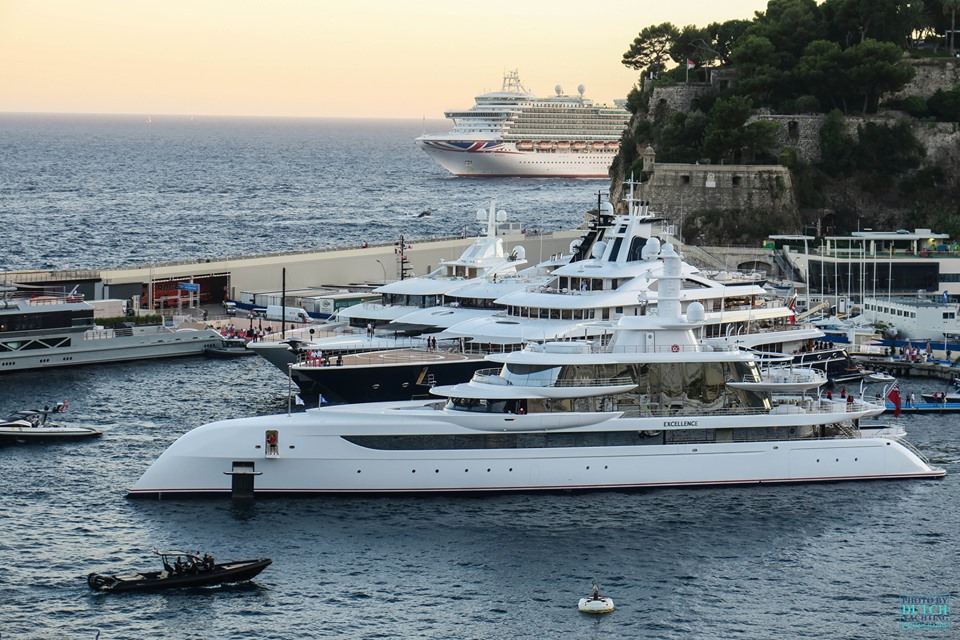 Photo: Dutch Yachting

Key exterior trademark of the vessel is her striking and angular reverse bow, offering a silhouette comparable to a spaceship. Her exterior lines draw the eye to the bridge and owner's decks surrounded by curved floor-to-ceiling mirrored glass, blurring the distinction between the upper deck and the panoramic skylounge.

With accommodation capacity for 14 guests, Excellence offers a swimming pool and platform, as well as Jacuzzi and sprawling beach club and impressive limousine tenders.