One of the most prominent
deliveries of 2019
, the 136-metre
Lürssen
superyacht
Flying Fox
has recently caused vast social media buzz, rumouring the vessel belongs to the world's richest person, Jeff Bezos. According to
Business Insider
, a representative of Amazon responded to the media, the Amazon CEO did not own the superyacht, and they had no information on who it belonged to.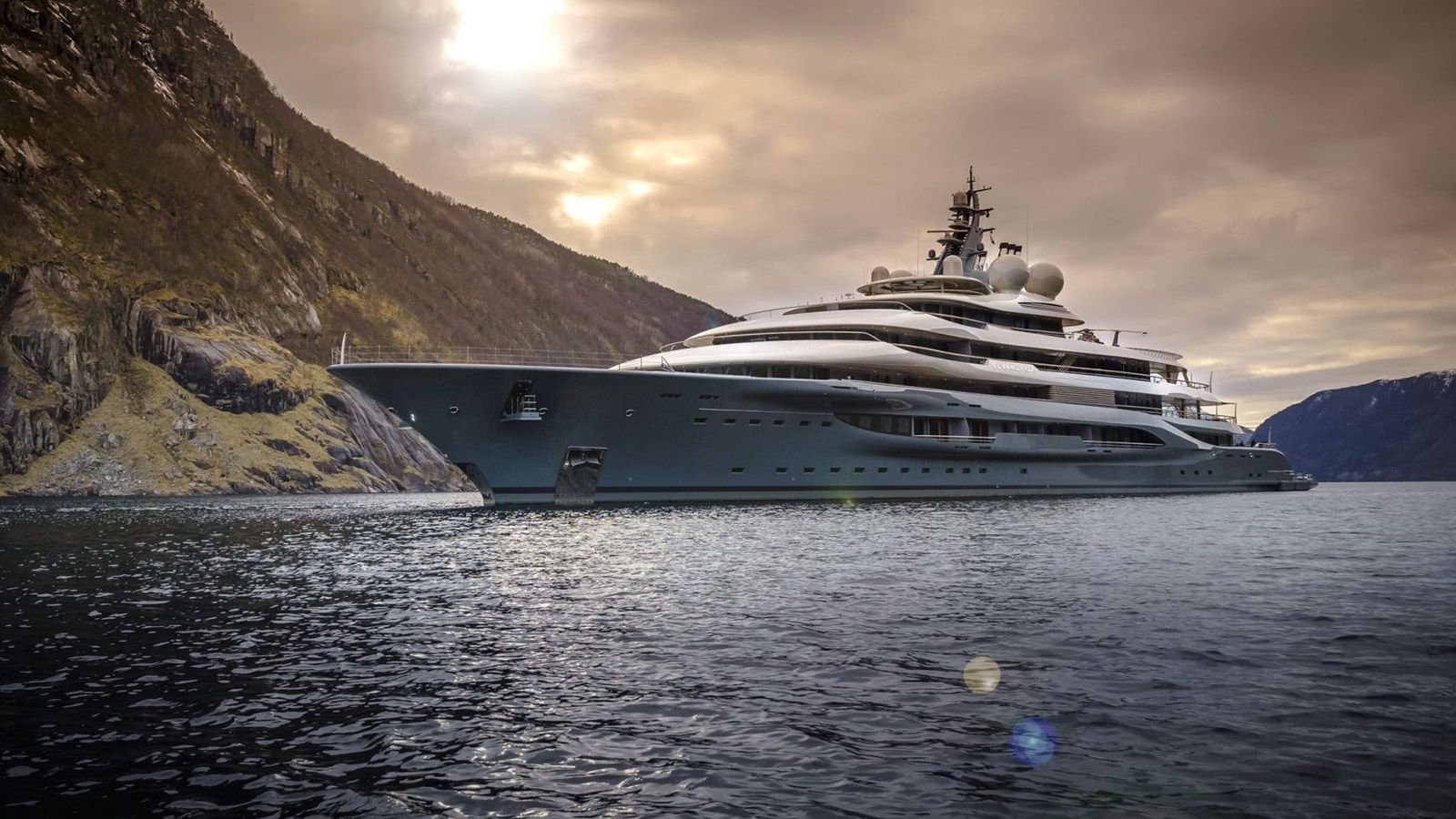 Jeff Bezos' net worth is currently estimated at $113.7 billion by Forbes. Founded by Bezos in 1994 who has remained its CEO ever since, Amazon pulled in $230 billion in revenues and a record $10 billion in net profit in 2018, up from $3 billion the prior year. In addition, Jeff Bezos owns The Washington Post and Blue Origin, an aerospace manufacturer developing a rocket for private human access to space.
At the start, Turkish media ANews reported
Flying Fox
was anchored off the coast of Datça, Turkey, on July 9. It was not specified whether Bezor was also onboard, but the tweets claiming the yacht belonged to Bezos have later been deleted, already gone viral on social media though.
Business Insider reports that Yashar Ali, the journalist who tweeted the photo and caption but later deleted his tweet, said the picture had been initially posted by jewellery designer Loree Rodkin.
With an exterior by
Espen Oeino
and an interior by Mark Berryman, the yacht's key features include two helipads, capable of hosting the largest helicopters out there. Another highlight of the 136-meter Flying Fox is the generous 12-metre transverse swimming pool located aft of the main deck. The superyacht also boasts large sea terraces, swim platforms for watersports.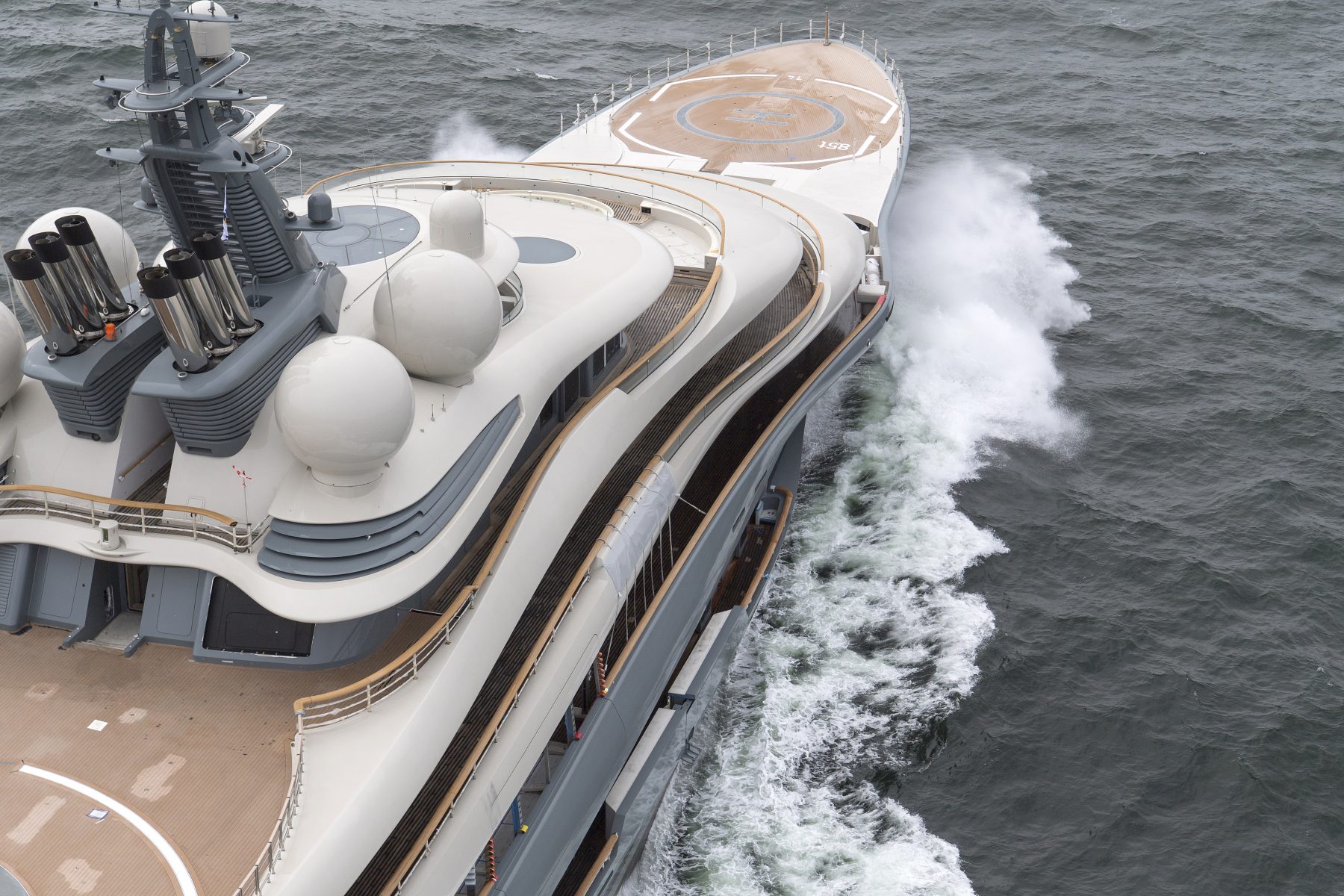 To comfort her guests,
Flying Fox
also features a 400 square metre spa spread across two floors. The zone comes with a hammam, sauna, massage area, gym and cryo sauna. On the lower deck, spa is connected to the sea lounge which comes with a large Jacuzzi, and access to the sea through the dive centre and sea platforms.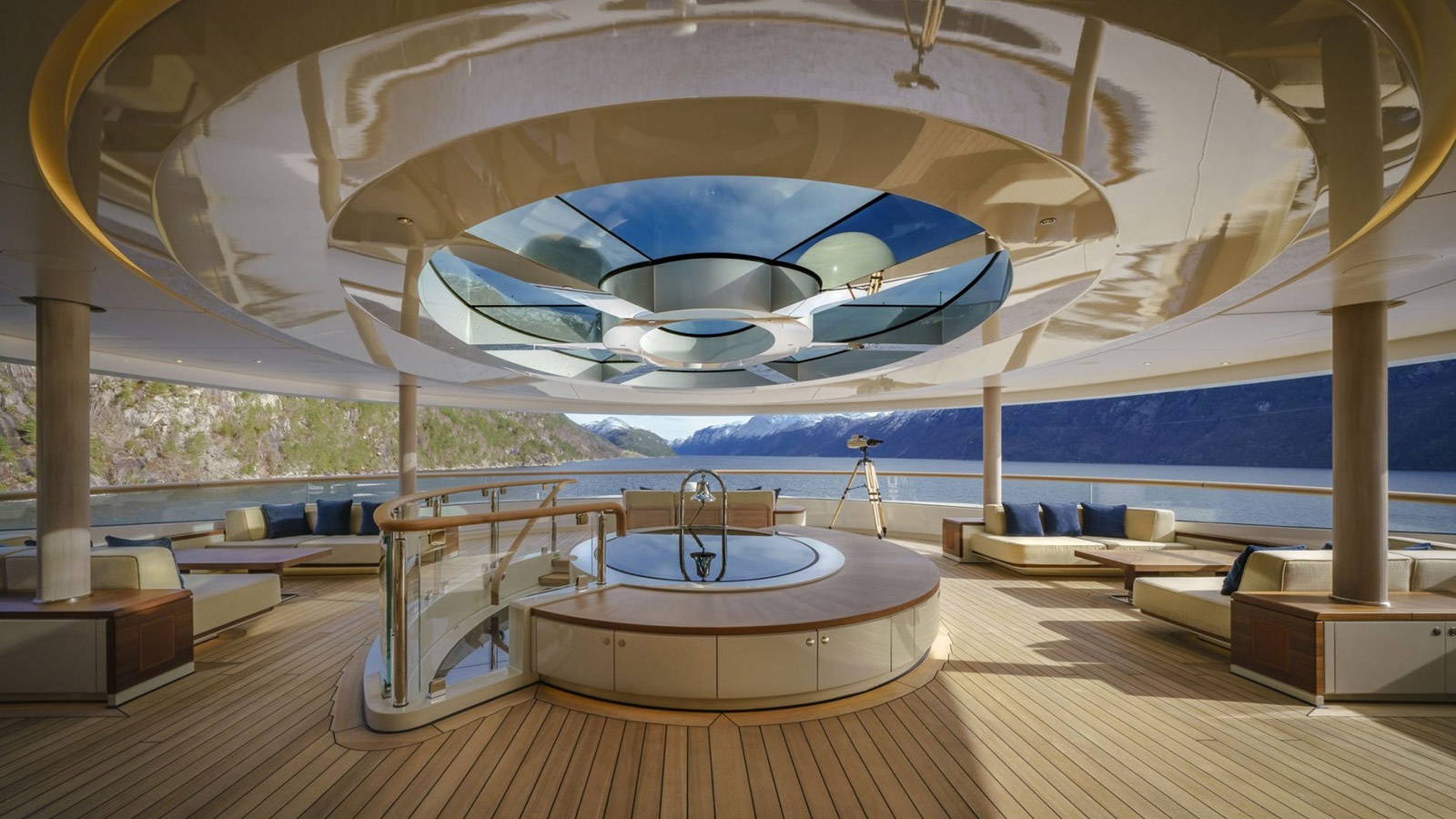 The vessel's main interior area, a spacious two-floor saloon, lies on the bridge deck, fitted with wood fireplace, dining table for 22 people and a cinema. The superyacht compliant with PYC can accommodate up to 22 guests across 11 staterooms, along with a crew of 54.
In addition, Flying Fox comes with a vast choice of tenders and toys. She stores nine tenders, including a custom 12.5-metre enclosed Limo, an 11-metre open Limo, a 9-metre beach landing craft and an 8.5-metre Super Air Nautique Coastal. The water toys range includes jet skis, sea bobs, and many more.