The flagship of Silver Yachts, an Australian shipyard formerly known as Hanseatic Marine, Silver Fast has redefined industry standards in terms of what a 77 meter yacht can be. Whilst polarising, her long, narrow hull and fast speed does set her apart.
Reaching a top speed of 27 knots and and capable of cruising for up to 4,500 nautical miles, Silver Fast is the largest in a series of 4 fast superyachts built in Australia. The brainchild of a German industrialist, she's looking for an owner at €79.5 million.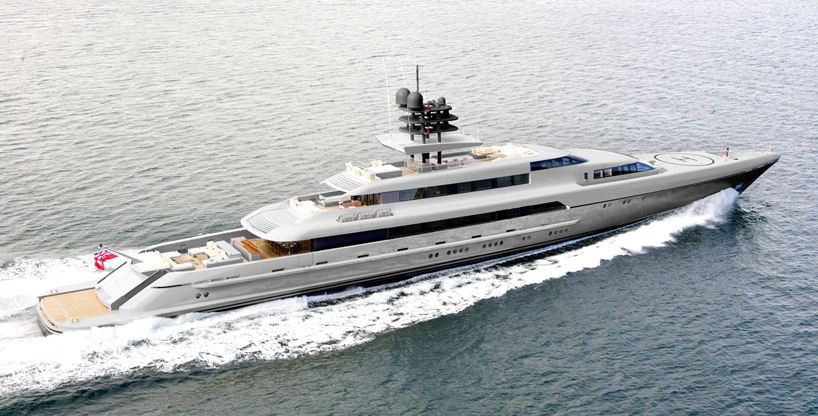 Delivered in 2015 shortly following Hanseatic's rebrand to Silver Yachts, the 77-meter fast superyacht was built with a dynamic clientele in mind. Whereas shipyards tend to increase a yacht's volume vertically, resulting in smaller, more voluminous yachts, the Australian shipyard has chosen to rather expand the yacht horizontally to optimise speed and efficiency.
As a result, Silver Fast's interior volume comes in at just 952 gross tons, a metric typically found on a 60-meter yacht. This is largely explained by the 77-meter's narrow, 10-meter beam, which allows the yacht to cruise at 25 knots, nearly double a traditional yacht's regular speed.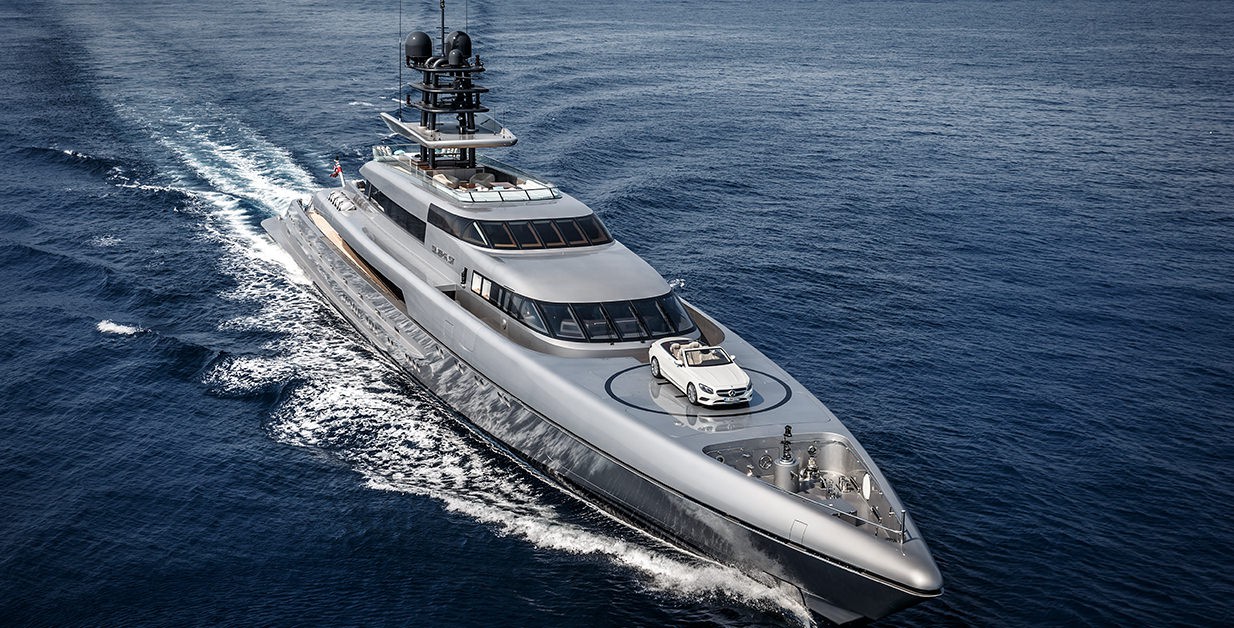 "Our yachts are ultra-modern in design and aesthetic but also in technology and operation" explained Guido Krass, the German industrialist that started Hanseatic Marine and built Silver Fast. "We know they will appeal to a dynamic, vibrant clientele."
Made available for charter following her delivery in 2015, Silver Fast is at the moment still looking for an owner to acquire her from Krass and the shipyard. To find a buyer, Silver Yachts multiplied partnerships, including one with the renowned car manufacturer, Mercedes-Benz, with a special photo shoot and presentation that saw the 77-meter yacht carry the new S Class cabriolet.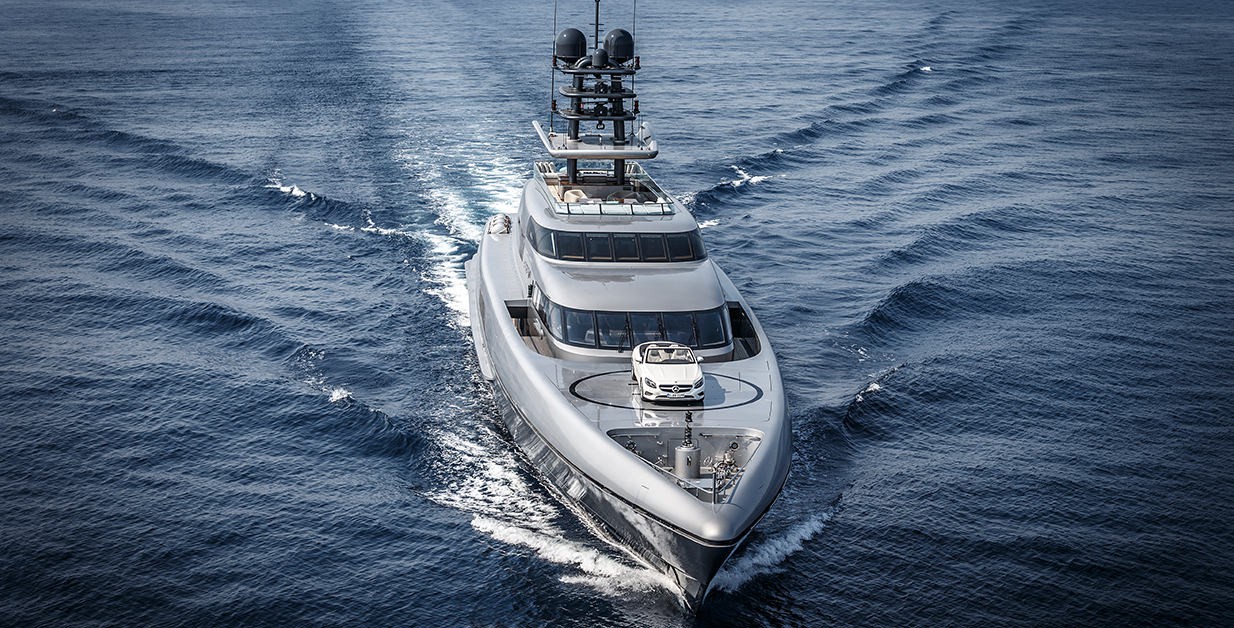 Silver Fast's main deck starts with a lounging area towards its aft, located near a staircase leading down to the sea. Once guests make their way inside, they find themselves in the 77 meter yacht's main lounge. Featuring a number of sofas, coffee tables and comfortable chairs, the space is predominantly used for entertainment, relaxation whilst underway or as a place to gather before lunch or dinner.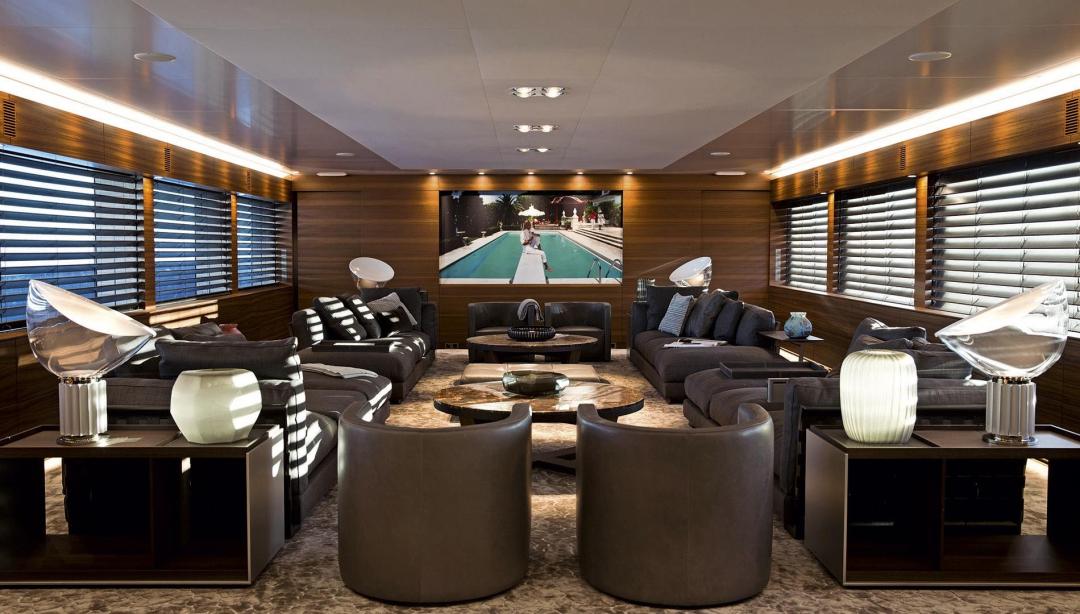 Aft of the main deck lounge is the yacht's dinning room. In an effort to optimise space, a theme that can be found throughout Silver Fast, the dinning table can either be an indoor or outdoor one, depending on the weather and context. This is achieved by large glass panels that can be used to encapsulate the area into the main salon, or open it up to the outdoors. Sitting up to 12 guests, the table is ideally used for lunch, breakfast or dinner.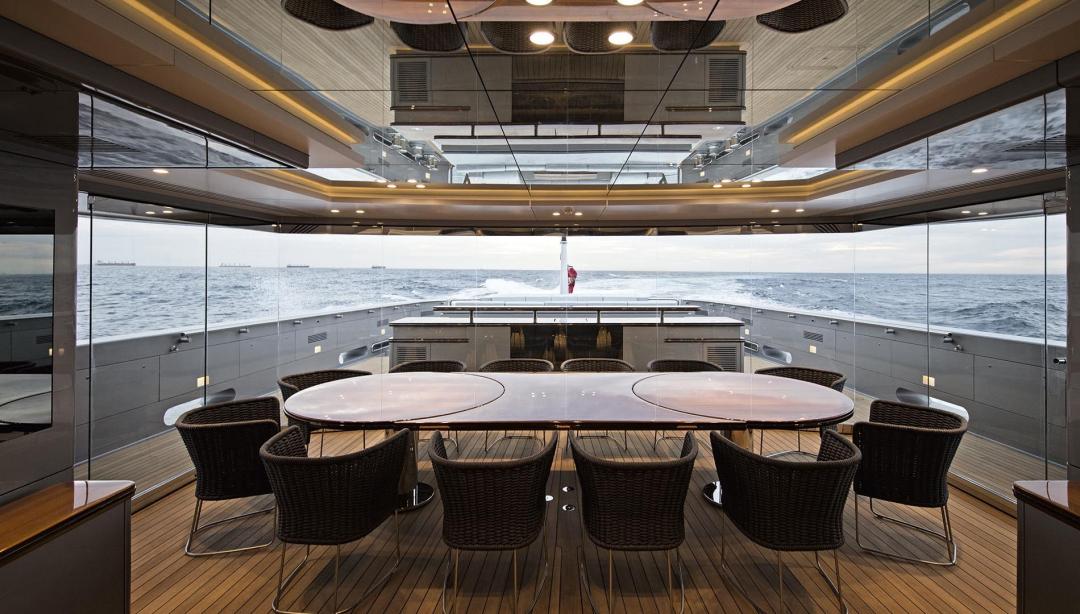 Rather originally, forward of the main deck are three, double guest cabins with one of them being a VIP. Designed in a mixture of light fabrics and teak with smart lighting, the feel of the interior cabins mirrors the rest of the yacht. To provide a more flexible layout, the VIP cabin can be connected with a slightly smaller double cabin, for guests travelling with young kids for example.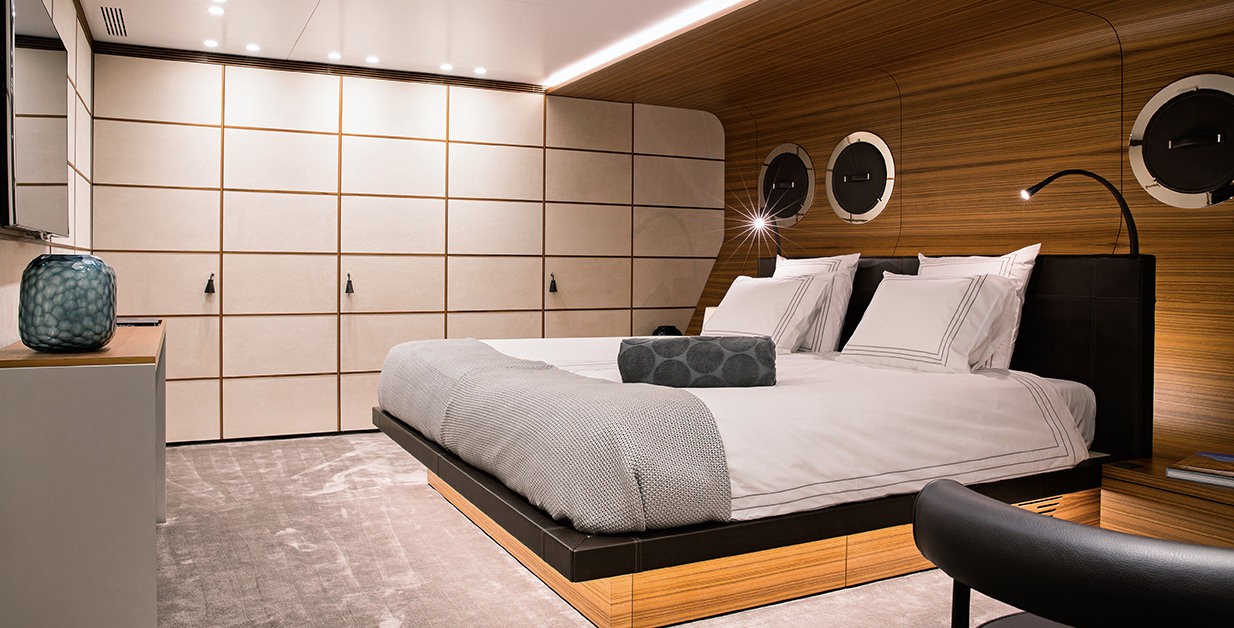 Each with a large, ensuite bathroom, there are a total of seven guest cabins on Silver Fast, with an additional four located on the lower deck. Two of these are twin cabins. Forward of the cabins on the main deck is a cleverly concealed tender garage that can launch its 7m+ tenders from the bow, right underneath the helipad.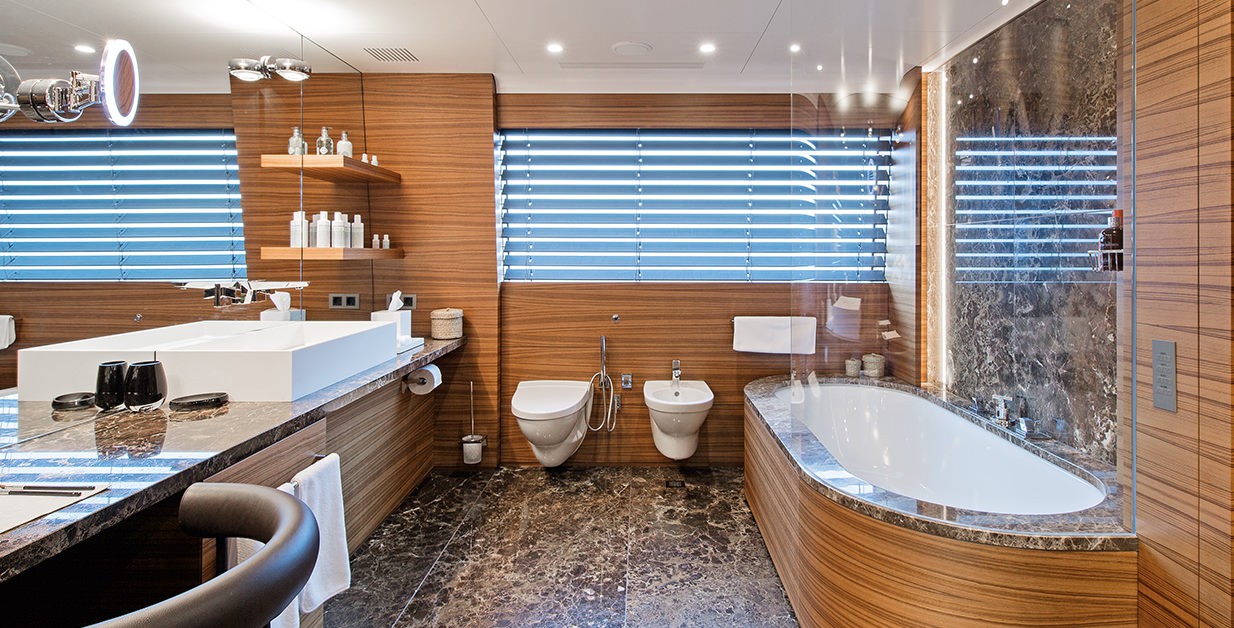 Silver Fast's master cabin is located forward of the upper deck. With the bridge built at split level between the main and upper deck, similarly as one would find on a fast yacht of a smaller size, the master suite overlooks the yacht's bow and can look forward onto the ocean. Stretching across the full beam of the upper deck, the master suite occupies most of the upper deck.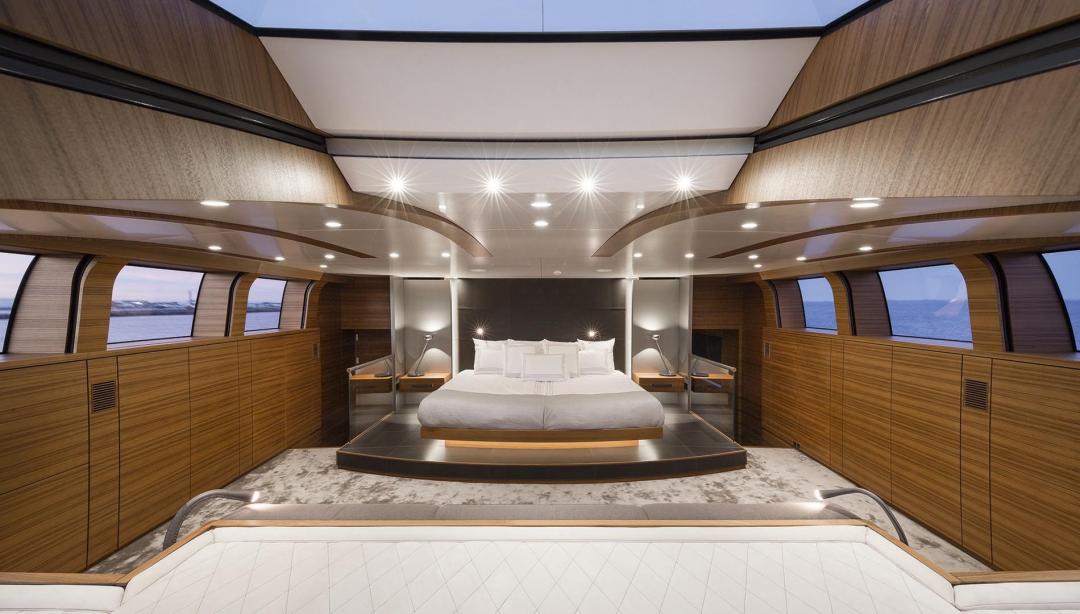 Aft of the master cabin is a sky lounge with a large couch, several comfortable chairs and a playing table. This area can be sealed off, creating an entire private deck for the owner. The remainder of the space on the upper deck is taken up by the master bathroom and closet.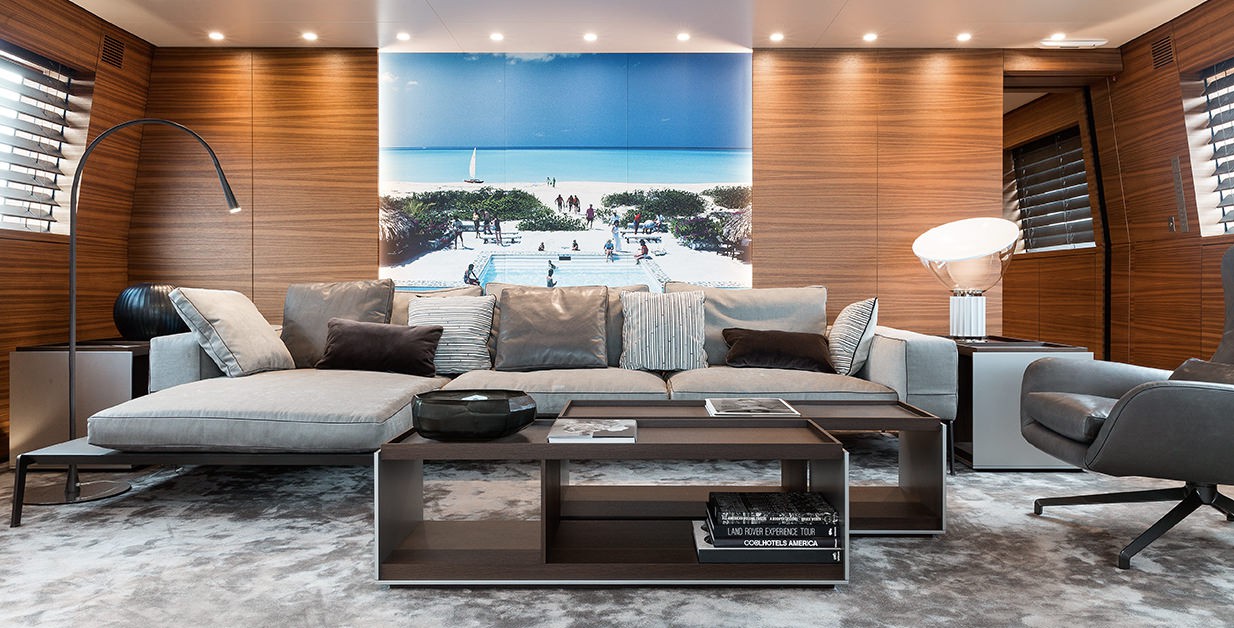 Aft of the upper deck is a small outdoor lounging space, meant to be used by the owner as part of his private deck. The outdoor area also features a table for casual dinning table that can seat up to six guests. A staircase also leads to Silver Fast's sundeck, which is to be enjoyed by all guests.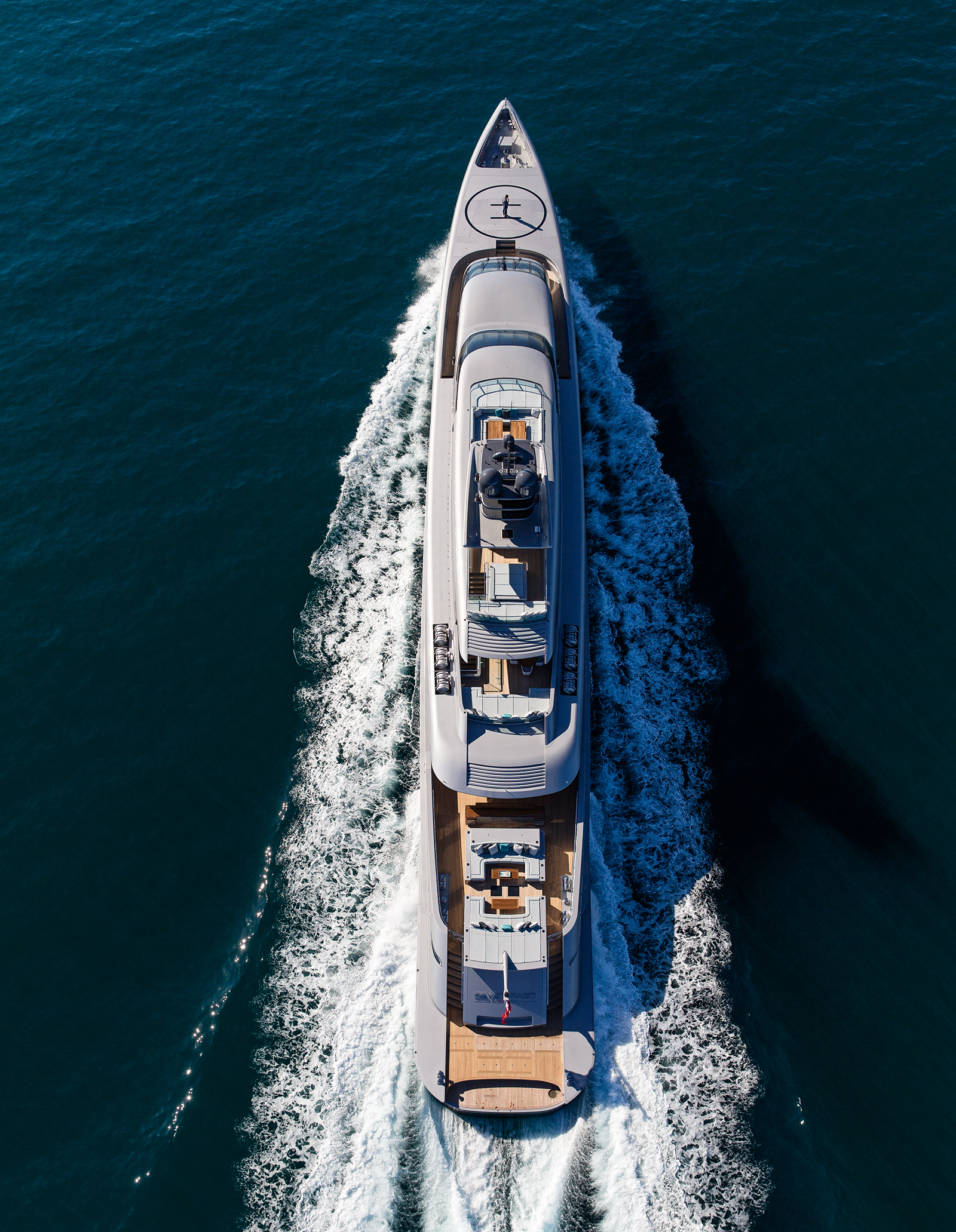 Due to Silver Fast's optimisation for speed, efficiency and lines, her sundeck is narrower than one would expect to find on a 77 meter yacht, yet it still features everything that's needed for all her guests to enjoy the sun. This includes a large Jacuzzi, an extensive sunbathing area covered with sun pads and a dinning table as well as a wet bar.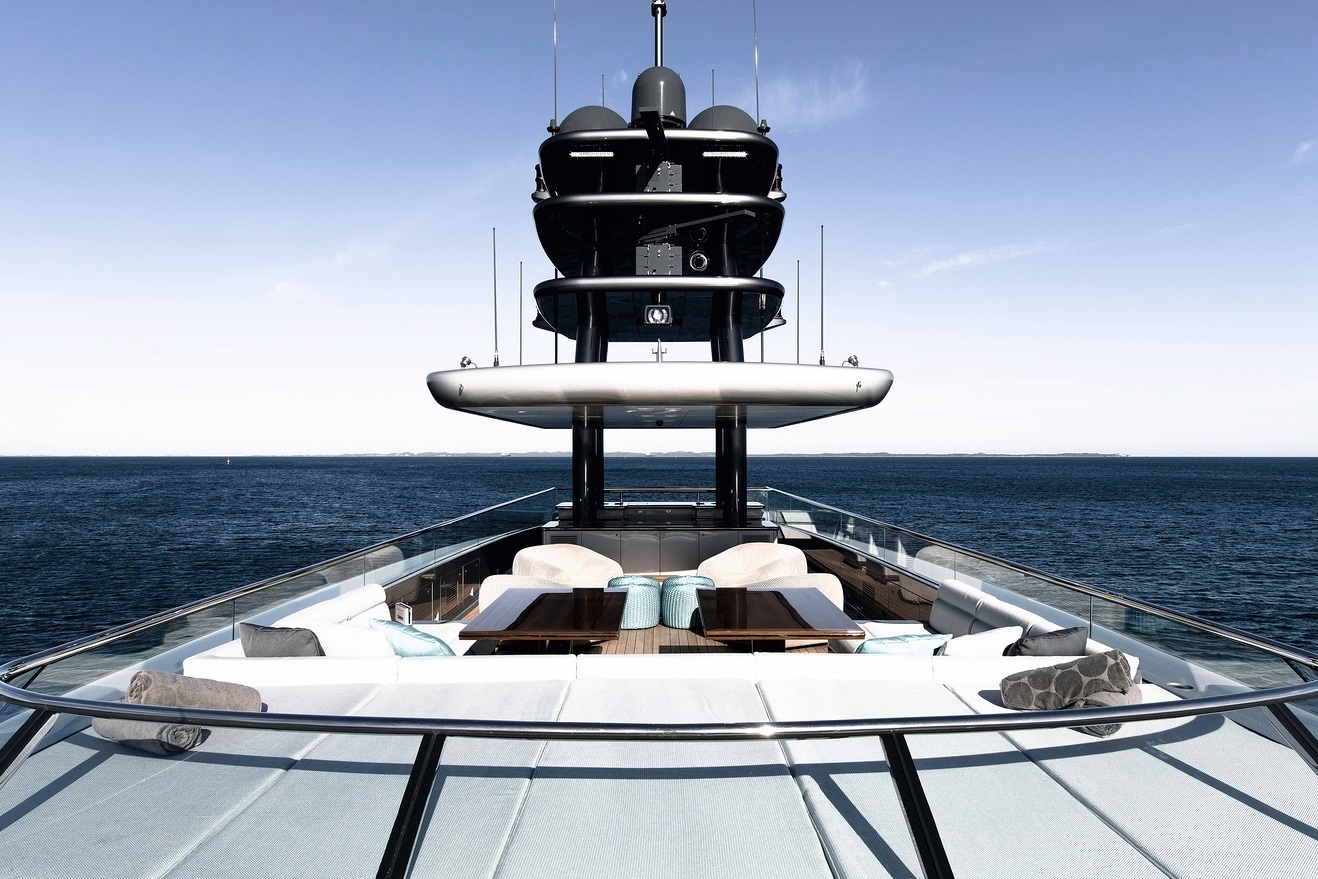 "Silver Fast is the 4th yacht in a series we've designed" her exterior designer, Espen Oeino explained at the Monaco Yacht Show in 2015. "They're a different concept, super-efficient, built with very light materials so we can reach good speeds with fairly modest power. It took about 3 weeks to get from Australia to Monaco, only one fuel stop. So despite its speedy appearance she's actually a very ecological boat by design."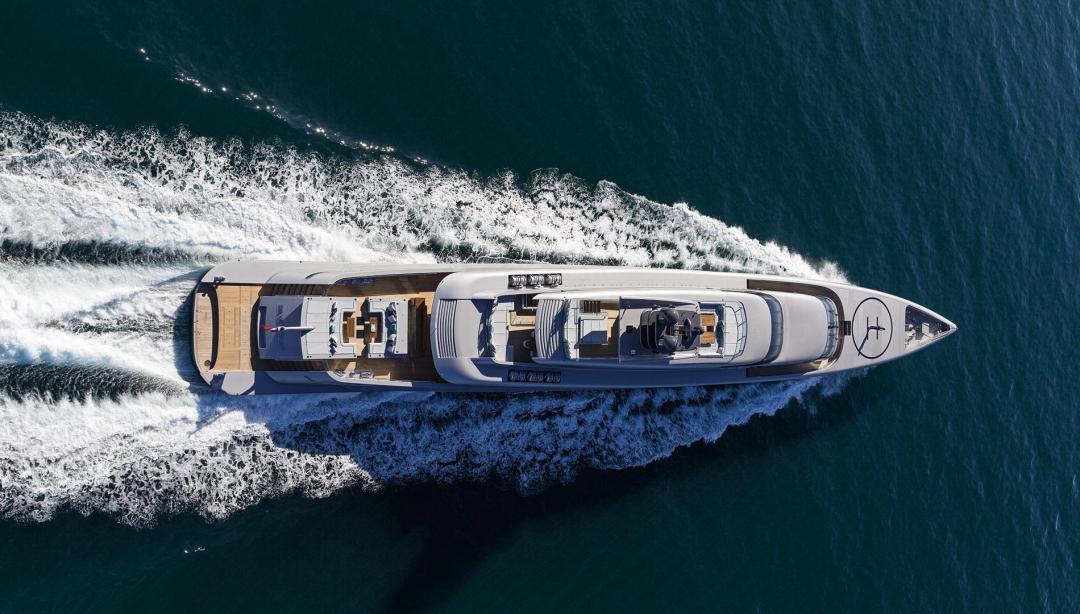 Hanseatic Marine's fleet of fast superyachts, all designed by Espen Oeino, were initially all commissioned by German industrialist, Guido Krass, who also owns the shipyard itself. The first three, 73-meter yachts, were sold shortly following their launch. In business circles, Krass is, however, most well known as the owner of Pari Group, a group of independent companies in healthcare, technology, green tech and renewables.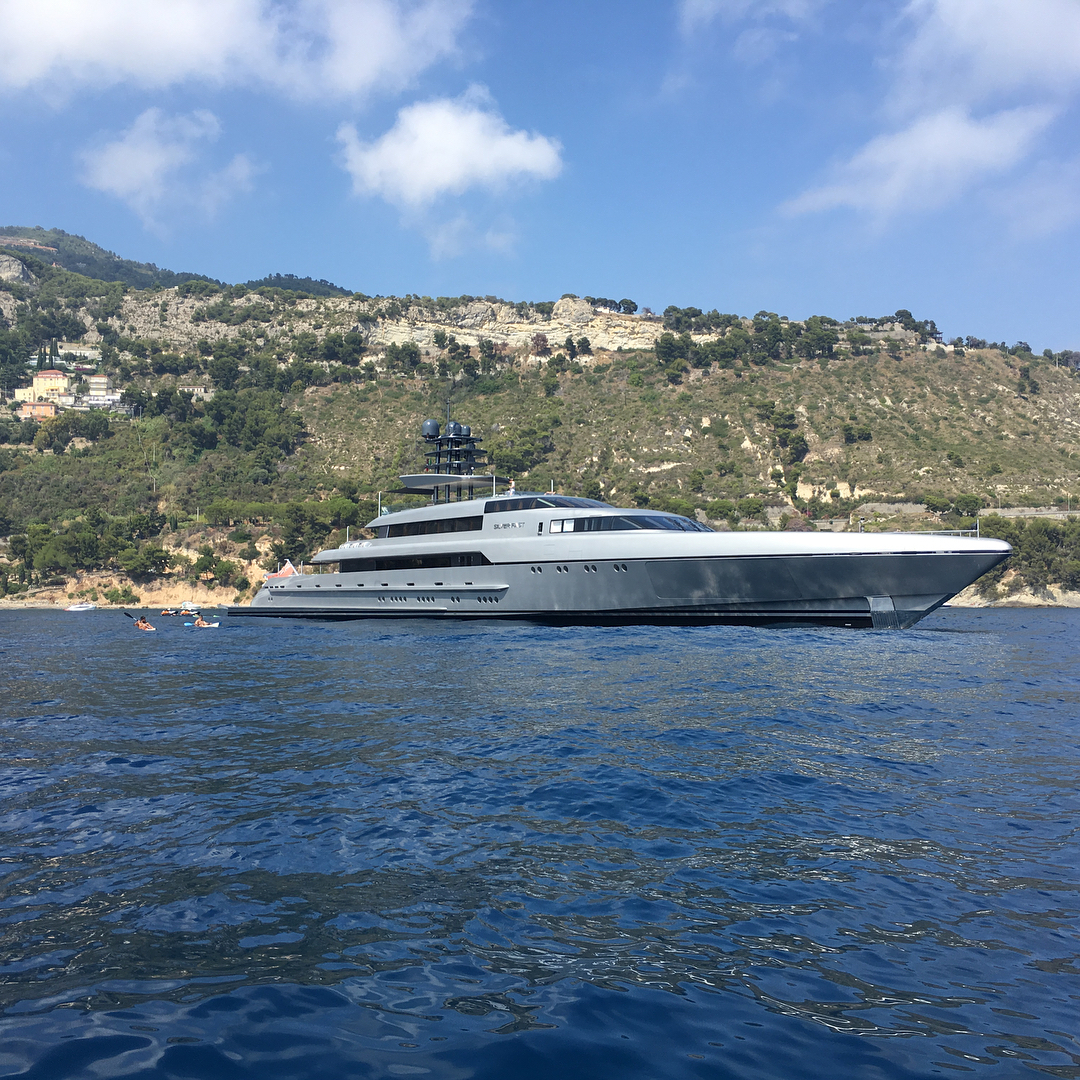 Earlier this year, Krass has sold the shipyard to Chinese aluminium manufacturer, Zhongwang. The second world's largest producer of industrial aluminium extrusion products, Zhongwang acquired a controlling interest in the Australian operation with the idea to expand the operation to China in the near future.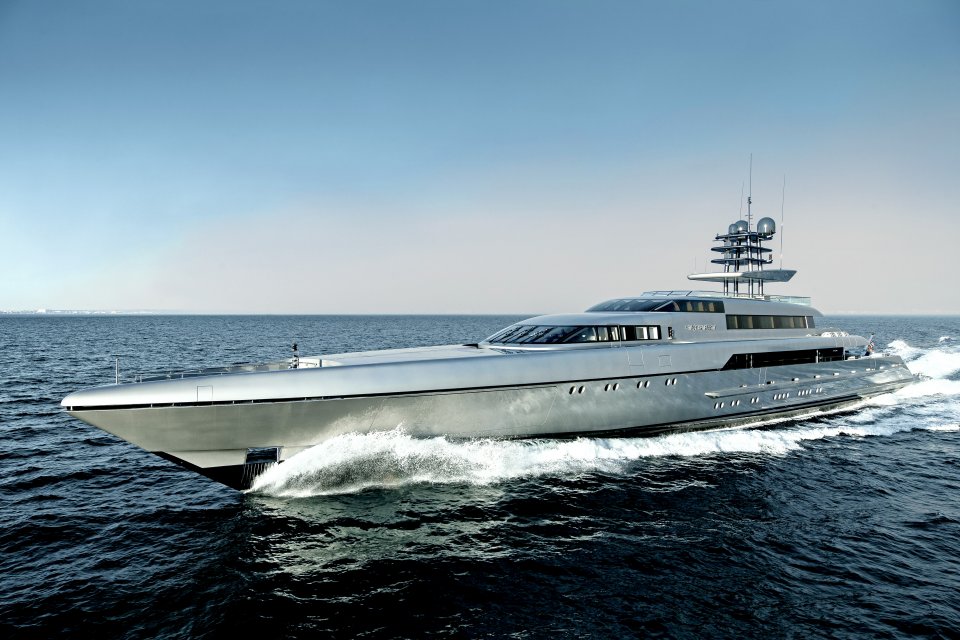 "China Zhongwang's strong backing will enable us to accelerate our pace of expansion and broaden our market reach" said Krass. "Going forward, SilverYachts has plans to expand its team in Australia as well as in China."

"We are delighted to join hands with SilverYachts to navigate the high-end marine sector at full speed" said China Zhongwang CEO, Lu Changqing.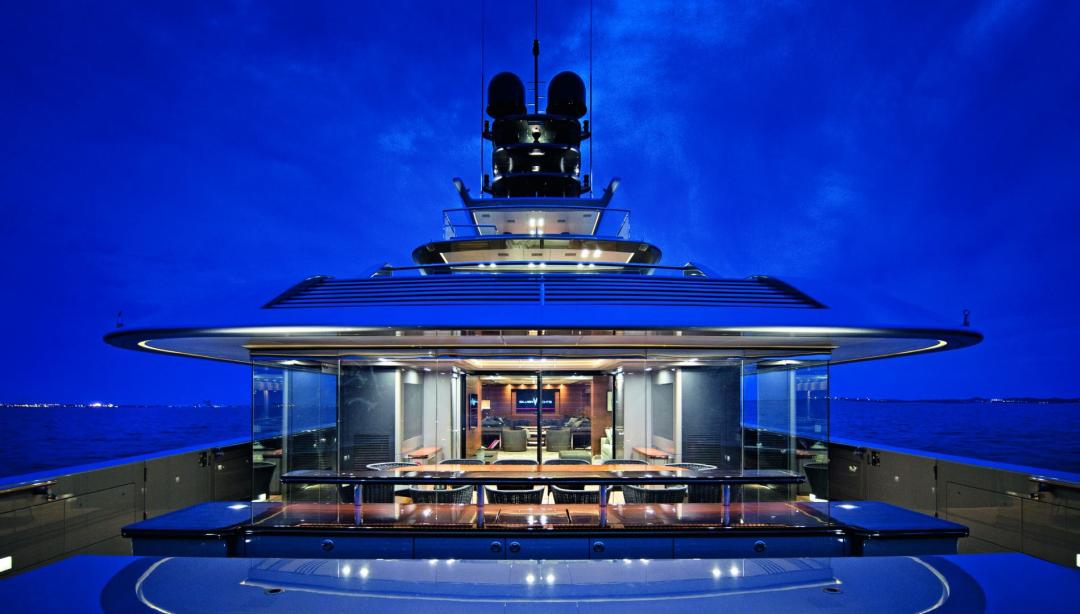 Despite being the largest yacht built so far by Hanseatic in Australia, this is set to rapidly change as two more superyachts are under construction in the country. At Silver Yachts itself, an 85m superyacht, designed by Oeino as well is under construction at the moment. Codenamed Silver Loft, the yacht will share the speed of efficiency of Silver Fast.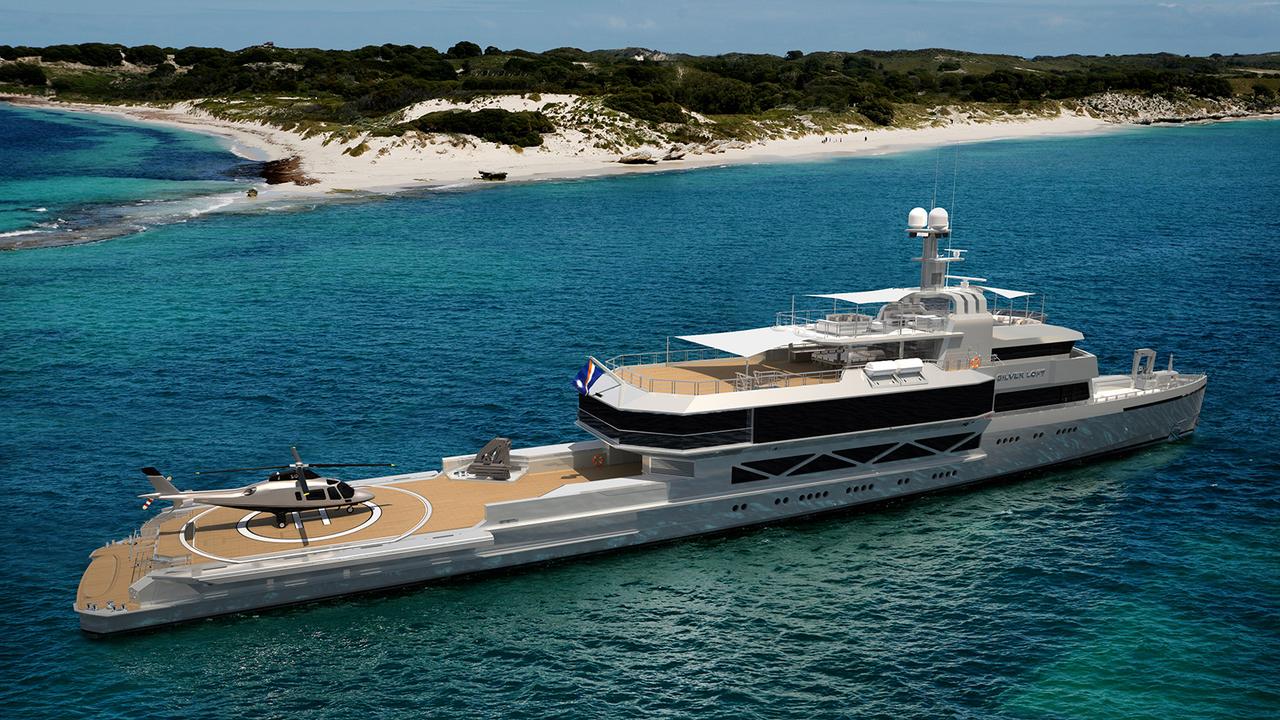 At 85-meters in length, Silver Loft could however still not hang on to the title of largest yacht out of Australia either. Echo Yachts, Australia's only other superyacht shipyard is building an 84-meter trimaran designed by Sam Sorgiovanni named White Rabbit. Due for delivery soon, beating Silver Loft to the water, she's being built for Singapore-based billionaire, Goh Cheng Liang according to
local media
.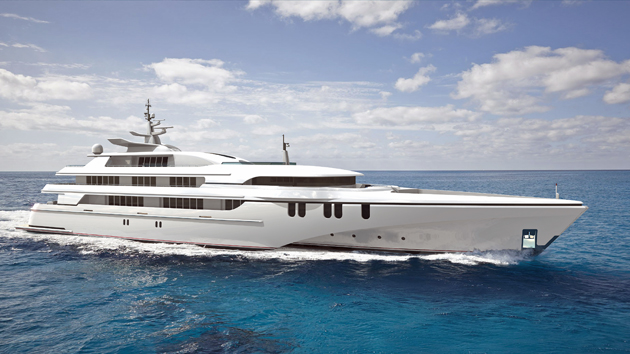 In addition to the 84-meter trimaran, which is set to close remarkably close and possibly ahead of Silver Loft in length, Echo Yachts built a 46-meter support vessel for White Rabbit.