Superyachts are fascinating creations destined to the world's highest net worth individuals, and for that reason alone the space has always drawn interest from the mainstream public. Yet, many surprising events in yachting are often overlooked even by most knowledgeable experts. Yacht Harbour looks at yacht trivia you should really know.
#1 Donald Trump used to own Amels
Back before he became US President, Donald Trump was a prolific billionaire most known in yachting for his
86-meter Trump Princess
, which he bought from Adnan Khashoggi in 1988 for $28 million.
"Khashoggi probably spent $200 million building this yacht, probably the best yacht ever built." Trump then commented in the media. "I purchased it for a business. I use it for my hotels. I use it for a lot of different charities."
Following the purchase, Trump spent near $10 million at Amels to refit the yacht according to the LA Times. In June 1989, he announced he would build the world's largest yacht, 'something in excess of 400 feet long', for which he was accepting bids from shipyards. Amels, then owned by a group of 4 British investors, won that bid to build a 128-meter Trump Princess II.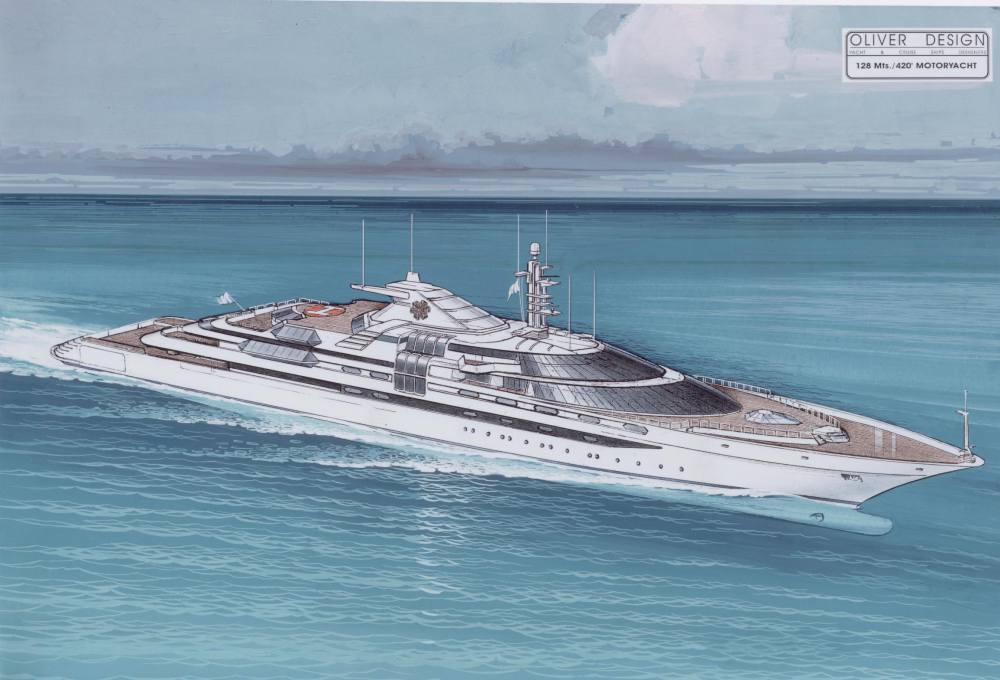 This project, in part, led to financial problems for Amels, a significantly smaller shipyard then. A year later, Trump then acquired Amels, shortly after canceling the construction of Trump Princess II, as was announced in 1990. In September of that year, he sold Amels to American businessman, Peter Kutell due to financial problems according to Dessert News. For nearly half a year, however, Trump essentially Amels.
#2 Business Insider thought a $4.8 billion yacht was sold in Asia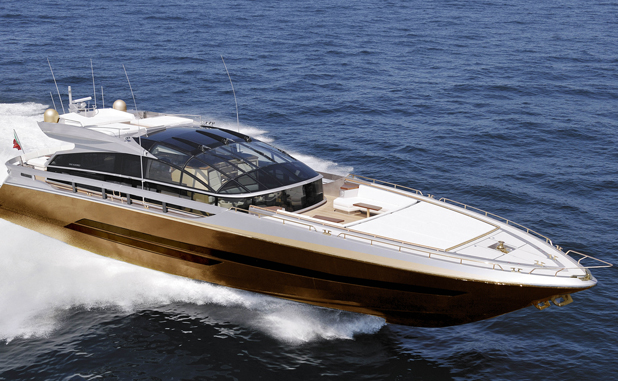 In the summer of 2011, Stuart Hughes, a UK-based designer, claimed he had been commissioned for the world's most expensive yacht, the
100ft History Supreme
. Hughes claimed on his website that the yacht was bought by a Malaysian businessman for £3 billion. 100,000 kilograms of solid gold and platinum were supposed to be used for this project in addition to railings and anchor made of precious metals.
With such a reported price, the story spread like wildfire across national media based on Hughes' statement. Italy-based, Baia Yachts however later came forward with a statement saying that the story was fake and that Hughes had taken pictures from their website, which he then tried to pass off as his own concept.

#3 A Broker Pretended He Sold A 222-meter yacht
In October 2014, the yachting community was baffled to read in mainstream media about
222m Triple Deuce
, a project supposedly sold by 4Yacht. Not only was the length of the superyacht baffling but the wording of the press release was also off-putting. The project, for which the designers were never announced, was supposed to have an "agressive" delivery schedule and to supposedly be handed over to the client in 2018.
With us now in 2019, it is clear no signs of such a project were never real, as Yacht Harbour
first reported
in 2016. CNN and many other mainstream media were, however, quick to publish that the world's largest yacht was now Triple Deuce.
#4 An owner's captain asked for a €3 million commission to help broker a deal
In early 2004, the late Boris Berezovsky set out to build a 110-meter yacht at Lurssen to be called
Darius
, at a price of €148,540,000 plus interior fitting costs. As the economic crisis hit, he was unable to pay the seventh tranche in May 2008 and decided to put the yacht up for sale for €300 million as it was a few months away from delivery.
Eventually, the listing agent, through a second broker found a pathway to a serious potential client via his captain. To bring the deal forward to his employer, the captain asked for a €3 million commission as was later shown in court fillings. Eventually
a deal closed directly
between the buyer and the seller for €240 million.
#5 The world's largest yacht will be used to carry scientists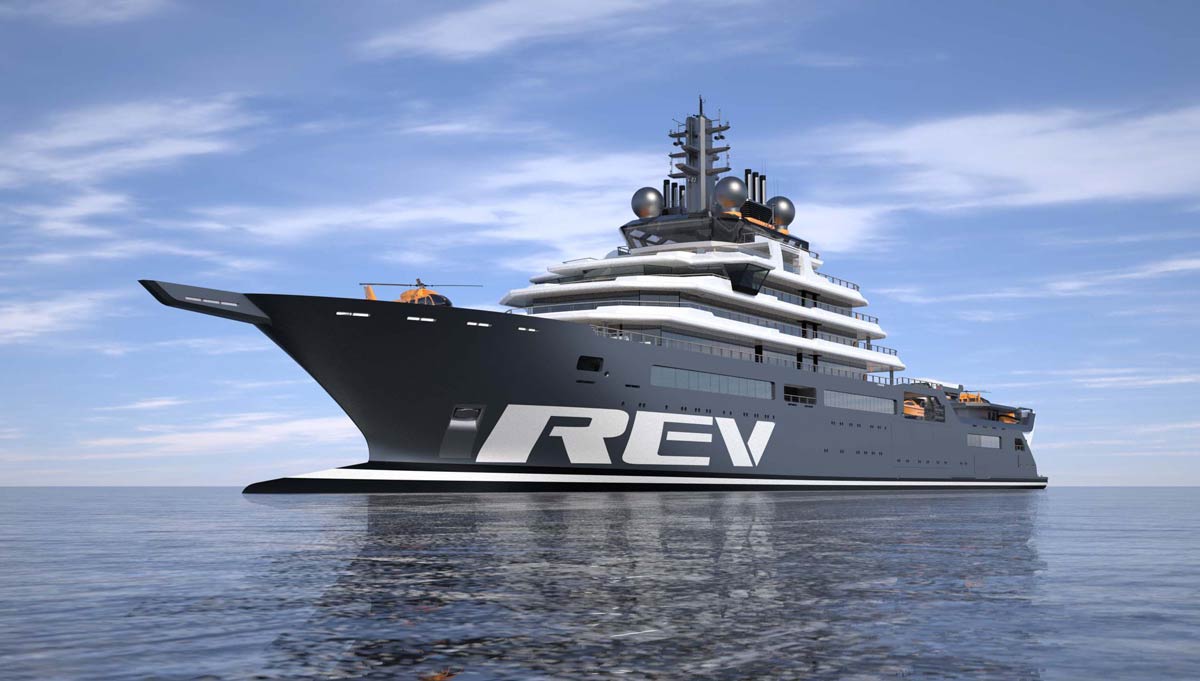 Brain child of
Norwegian Billionaire Kjell Inge Rokke, the 182.9-meter REV
will become the world's largest superyacht. Instead of being simply a luxurious vessel, however, its owner intends to let WWF operate it as a base for scientists to help research and protect the oceans. "The REV will be a platform for gathering knowledge." Rokke explained.
"There may not be any economic rationale for the private construction of such a ship, but the case is compelling from the ocean's point of view." Rokke detailed.
When not used for research, REV will also engage in traditional charter activity for ultra high net worth individuals on a weekly basis, with the ability to carry up to 36 guests and a crew of 54 under that configuration.
#6 All of the top yacht shows are owned by the same conglomerate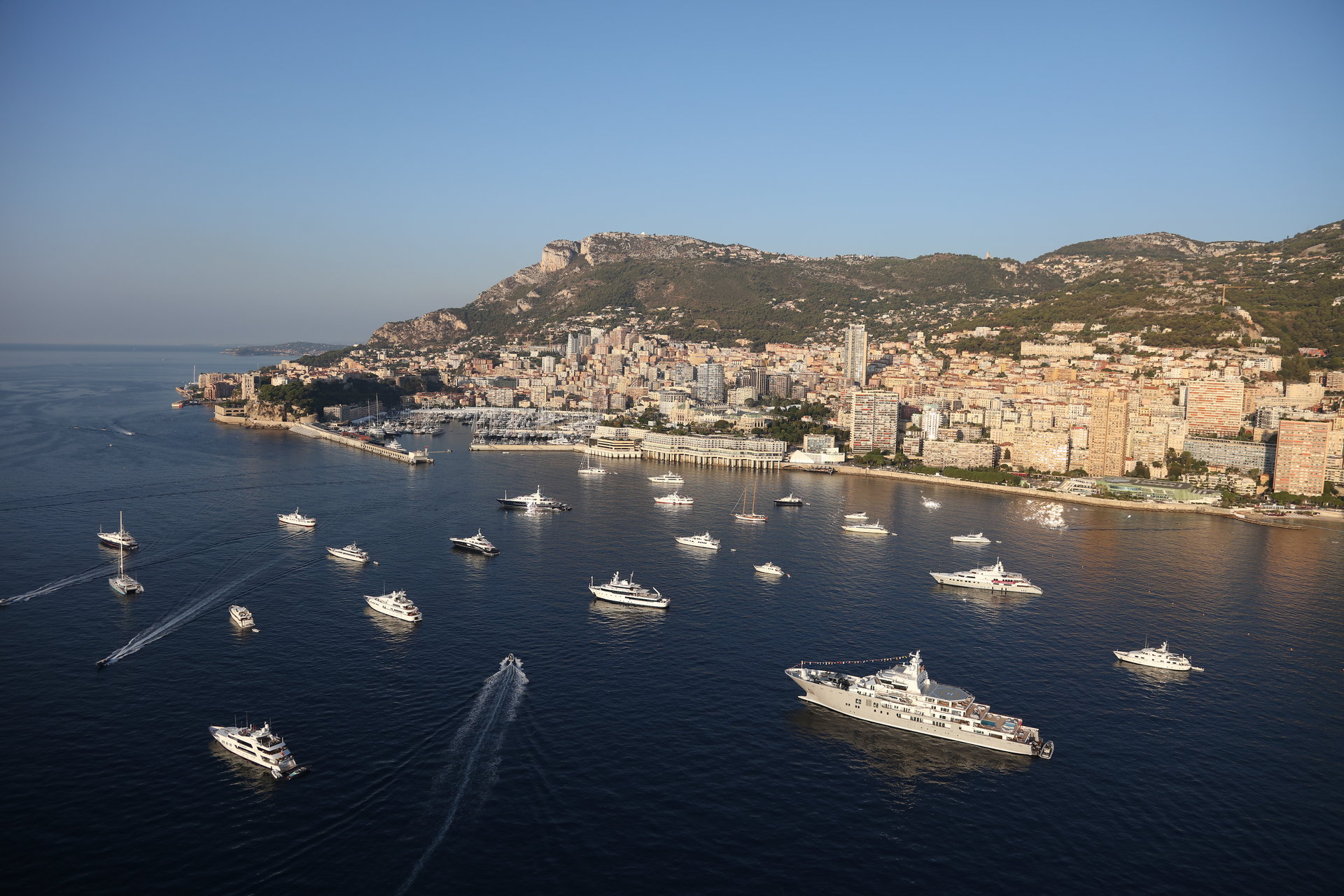 Initially founded in the 1990s by Maurice Cohen, the
Monaco Yacht Show
used to be a much smaller event than it is today. In 1994, the rights to it were acquired by show management company IRR, which organised at the time the much larger Superyacht de Nice show. Ultimately, IRR itself was acquired by Informa, along with the MYS.
With a market cap of near $5 billion, Informa now often highlights the Monaco Yacht Show as one of its most well known events. In 2017, it tightened its grasp on the yacht show market by acquiring the Fort Lauderdale Boat Show, the Palm Beach Boat Show and 3 others in the US
for $133 million
. Now all major yachting shows are owned by Informa.
#7 A Broker Pretended to have sold a 405ft yacht on Ebay

4Yacht, the same brokerage company that claimed years later it had sold a 222-meter yacht, draws its publicity stunt roots much deeper. In 2005, as research by Yacht Harbour, found the company had already announced it had listed a 405ft yacht on Ebay, a novel approach at the time.
A year later, however, the broker claimed the yacht was sold on eBay via the "Buy Now" button with the buyer paying a 50% deposit for $85 million, yielding a total sales price of $170 million. When Forbes looked into whether the sale was real, no information was found. More than a decade later, this yacht still doesn't exist.