In October 2014, the yachting community was baffled to read in mainstream media about 222m Triple Deuce, a project supposedly sold by 4Yacht. Not only was the length of the superyacht baffling but the wording of the
press release
was also off-putting.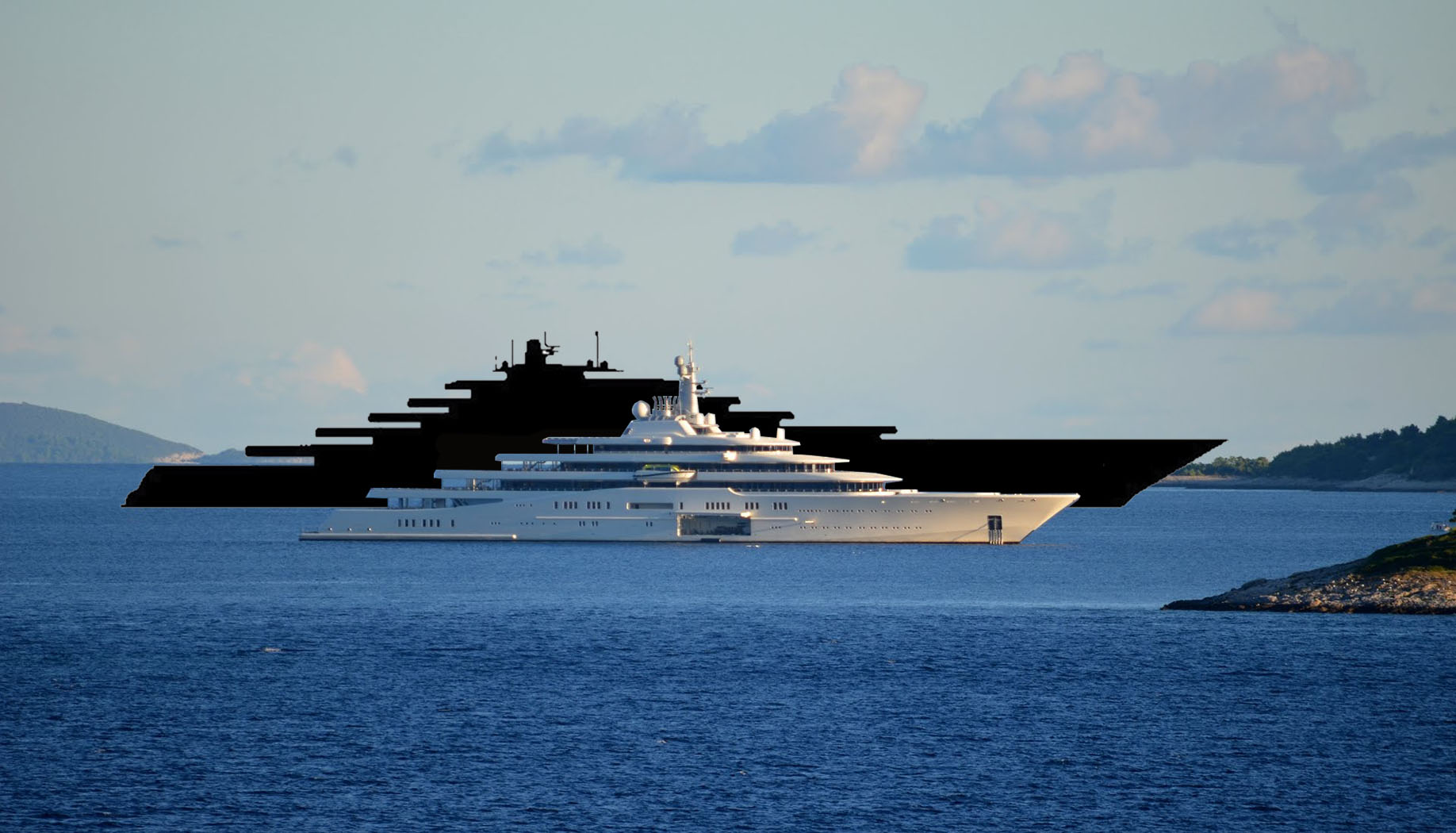 A brokerage agency publishing a press release on the sale of a 100m+ yacht is extremely rare and it's certainly unheard of to publicly advertise the cost of a project. 4Yacht's statement however went on to explain how their client feared to be "eclipsed" by another yacht if he were to build a 200m yacht so he wanted to make sure to build a 222m and keep the crown of the largest yacht in the world.
Project Triple Deuce is about to set the world on fire as not only the largest private yacht ever built, coming in at a whopping 222 meters (728.4'), but also the most expensive, at a cost of over

$1 billion USD.



Craig Timm, 4Yacht, Inc. (2014)
The project, for which the designers were never announced, was supposed to have an "agressive" delivery schedule and to supposedly be handed over to the client in 2018.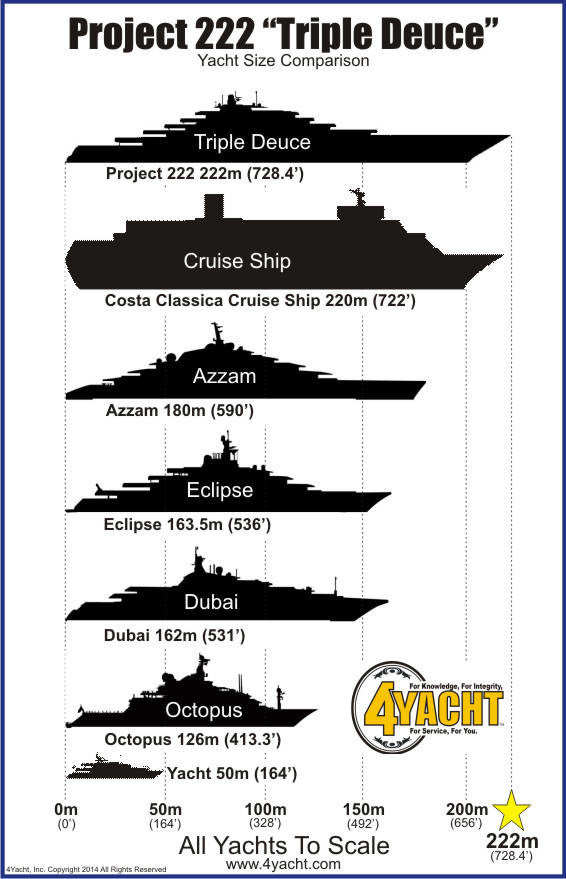 With 2016 now well underway, Yacht Harbour conducted a study amongst leading figures in the superyacht industry. The study's findings were clear, the Triple Deuce project is 'a total fantasy' as one of the respondents put it. No shipyard is currently working on a project of this scale and all brokers agreed on the fact that Triple Deuce was a publicity stunt.
Whereas the Triple Deuce only existed within the realm of its press release, the press coverage the supposed concept went on to get was very real.
CNN
reported on the news with comments from Gaelle Tallarida, managing director of the Monaco Yacht Show.

Upon further research, Yacht Harbour's study has also found that the Triple Deuce PR was not the first shot 4Yacht took at marketing through such publicity stunts. In 2005, the company issued a
statement
that they had listed for sale a 405ft "Gigayacht" designed by Frank Mulder on eBay.
Later, in 2006, a new press release appeared stating the yacht had been sold on eBay via the "Buy Now" button at a price of $85,000,000 for a 50% deposit putting the total sales price at $170 million according to 4Yacht. When
Forbes
tried investing this information, it transpired the yacht had been relisted on eBay. 10 years later, there is still no evidence of such a yacht being delivered.
4Yacht
could not be reached for a comment.