Commissioned by a Russian billionaire and ultimately delivered to a powerful, Middle Eastern family, the 110-meter Radiant did more than just mezmerize anyone who sees it. Its build and subsequent sale became a breakthrough public case and enlightened many as to the actual costs in building a megayacht and the processes of selling one.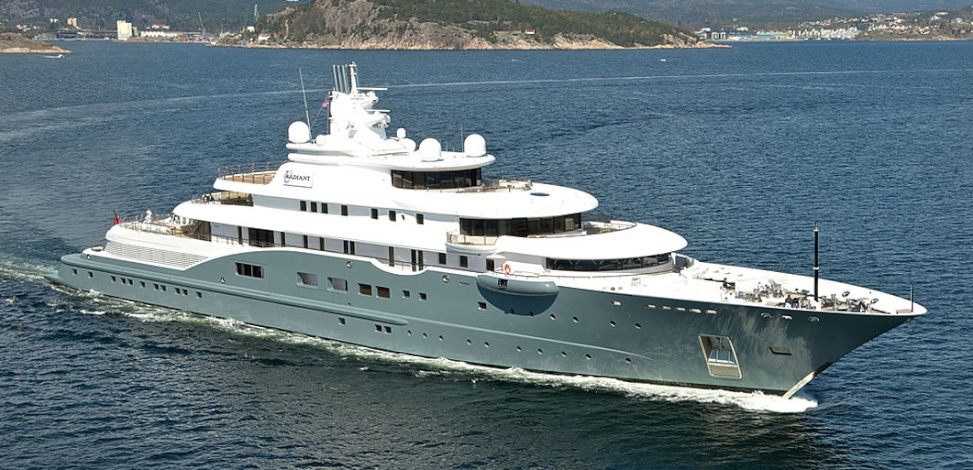 In early 2004, the late Boris Berezovsky, one of Russia's most influential billionaires, set out to build a 110-meter yacht at Lurssen to be called Darius. After some negotiation, Berezovsky decided to build the yacht, which would cost him €148,540,000, which were payable by installments plus interior fitting costs.
Whereas the size and volume of the yacht is impressive, the most fascinating element of Darius' story lies in the fact that due to public litigation that followed, it became actually known, how much does it cost to build a 110 meter superyacht at Lurssen, a figure that had previously only been estimated and hypothesised. Understandably, every project of this scale is different, however, even a range was difficult to obtain at the time.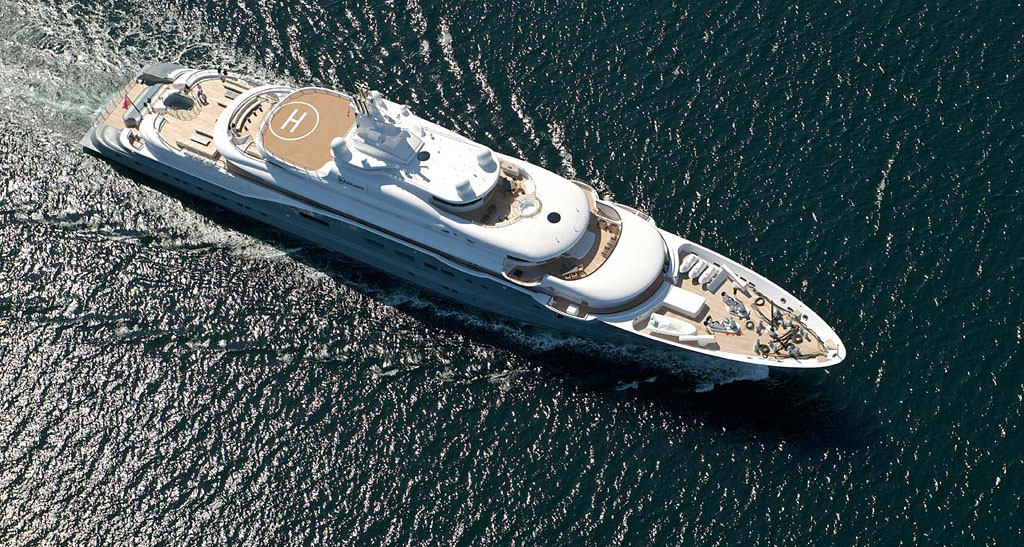 As the economic crisis hit, Berezovsky was unable to pay his seventh installment of €23,890,421 in May 2008 and decided to put the yacht on the market as a yacht that was still in construction. The Russian billionaire then contacted brokerage firm Edmiston to sell the yacht and a target of €300 million net of commission and fees was set for the sale.
Whereas in today's economy selling a yacht for nearly double its original building cost may seem to be unreasonable, at the time, it was a common occurrence. Yachts that were ready immediately were considered more valuable than those that still had to be built. This led to many speculation builds and an era of yacht flipping that was sunset by an oversupply as of the early 2010s. In the megayacht market this still exists as one would have recently seen with the sale of the 134-meter Serene to a Saudi Prince for an amount higher than building costs by Russian billionaire Yuri Scheffler.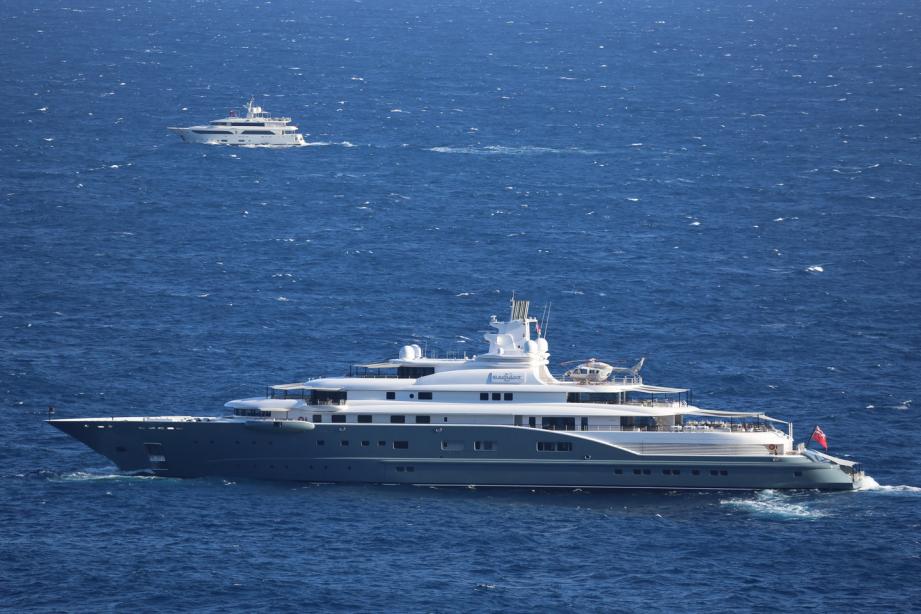 As is common in the yachting sector, Edmiston contacted Merle Wood, another powerful yacht broker, to help them find a buyer for the 110-meter yacht still under construction. In turn, Wood contacted the captain of a yacht owned by the Al Futtaim family for him to offer this deal to his employers. The captain agreed to do this, asking for a €3 million commission should the deal go through.
Whilst such a number may appear unreasonably high for a simple introduction, it is common in the yachting industry, which works mostly on commission, to have every middlemen involved in the transaction get a percentage of the deal. In this case, €3 million would equate to less than one percent of the total, advertised sales price. For the sale of smaller yachts, brokers routinely take a 10% cut of the total amount.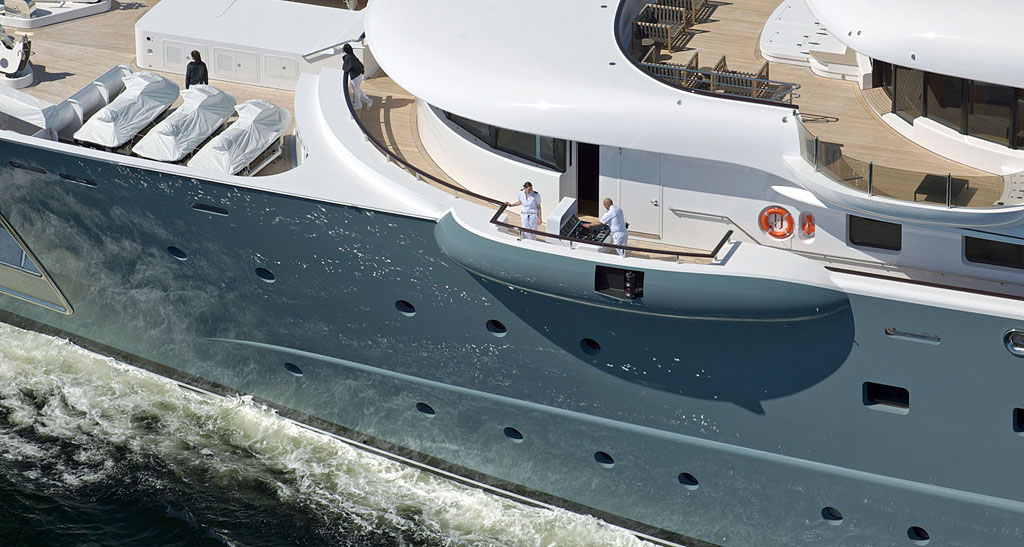 In July 2008, the Al Futtaim family decided to seriously consider a purchase of the yacht, which led to Edmiston meeting with Berezovsky and agreeing on a 2.5% commission if a net price of €300 million was achieved. After visiting the yard, the Al Futtaims, however, decided that they would rather not deal with brokers and that they would rather deal directly with the owner.
In situations with such high sales prices, it is not uncommon for sellers and buyers to want to deal directly with each other as opposed to with brokers and save on fees. When the broker was the one to introduce the client, this becomes, however, more complicated as to how commissions should be given out. A case that the Darius sale set a precedent for.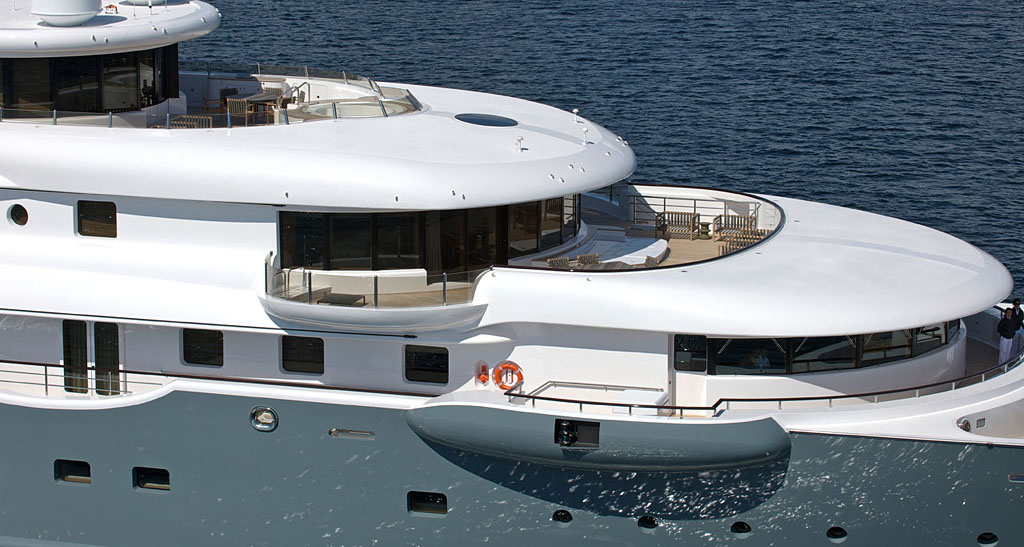 At the end of August, the Al Futtaim made an offer of €210 million for the purchase of the yacht. After negotiations, the final price went up to €240 million. By October the deal was closed and the €240 million paid. As these negotiations were held directly between the buyer and seller, Berezovsky decided that Edmiston was not entitled to a commission, a point with which the brokerage firm did not agree.
As a result, Edmiston initiated proceedings in UK courts in 2010, through which the details of the construction and sale of Darius became known, shedding a light as to how such processes take place. In July 2010, UK courts ruled that Edmiston was in fact entitled to a commission of €7,2 million, ie 3% of the sales price. An amount, which Berezovsky appealed.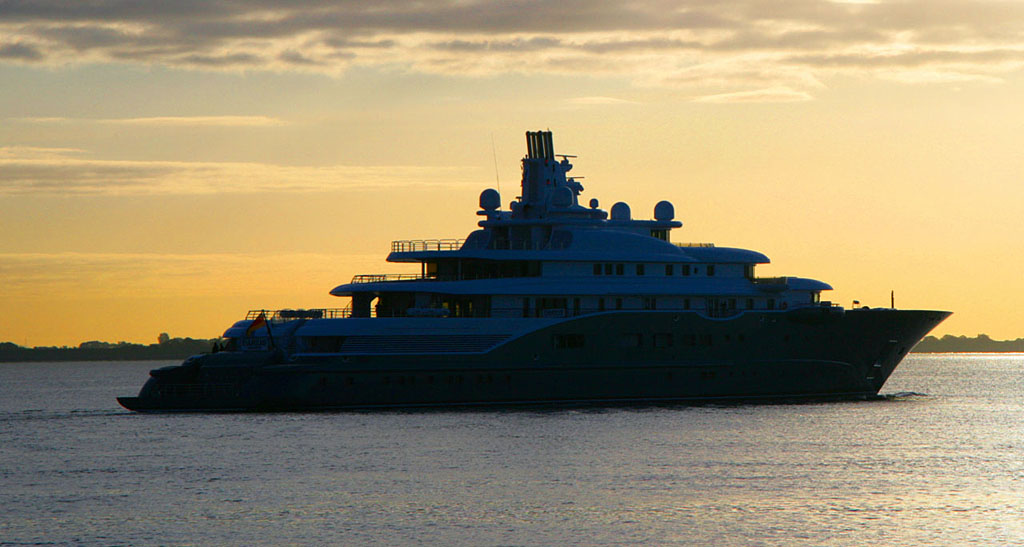 In trying to assess whether a 3% commission was a fair market rate, more interesting evidence from the yacht brokerage world emerged. Berezovsky had also engaged YachtZoo and Royal Oceanic to find buyers for Darius at rates of 3% and 2.5% respectively. It was also disclosed that a commission of 4% was paid for the sale of Pelorus, a sistership to Darius, which sold for $150 million in October 2003.
The proceedings helped clarify for the industry as a whole the effective broker commission on the sale of larger superyachts, as opposed to the common 10% on the sale of regular sized yachts in the sub €10 million range. On the sale of the 78m Princess Mariana, for example, a 4% commission was paid. In the end, the court agreed to a 2.5% commission for Edmiston for a total of €6 million on the sale of Darius.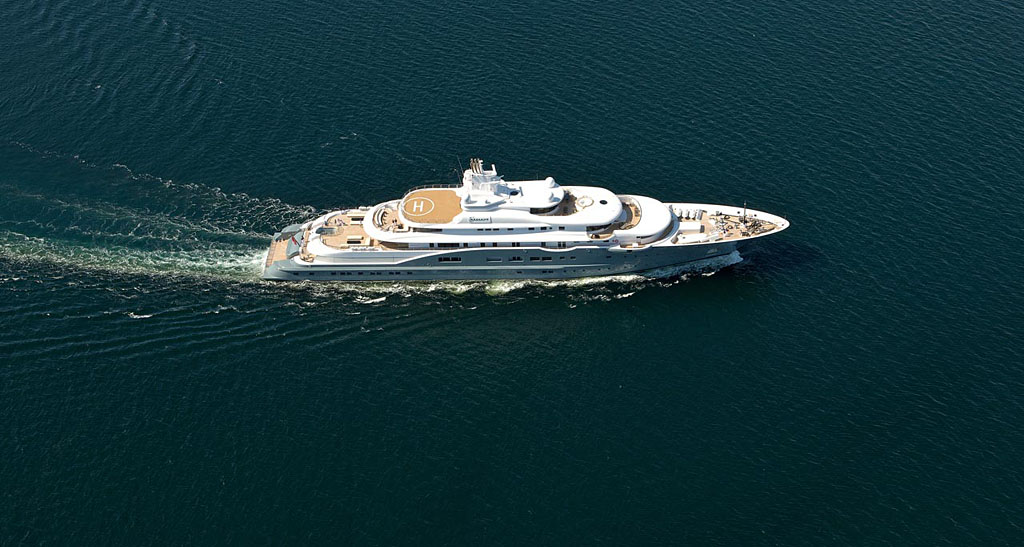 A close sistership to the 110-meter Pelorus, famously acquired by Roman Abramovich, Berezovsky's former business partner and the 110-meter Ona, built for Alisher Usmanov, Project Darius remains one of the most significant yachts on the water to this date. The series built on this 110 meter platform remains one of the most successful and emblematic for the German shipyard, which has since been able to build even larger yachts.
Few elements are known as to what amenities Darius, or Radiant as it is now named, has on the inside. Exterior photos show a helipad up on the aft of the yacht's fourth deck as well as an extensive lounging area aft of the yacht's third deck. A beach club and swimming platform can also be found aft of Radiant's lower deck.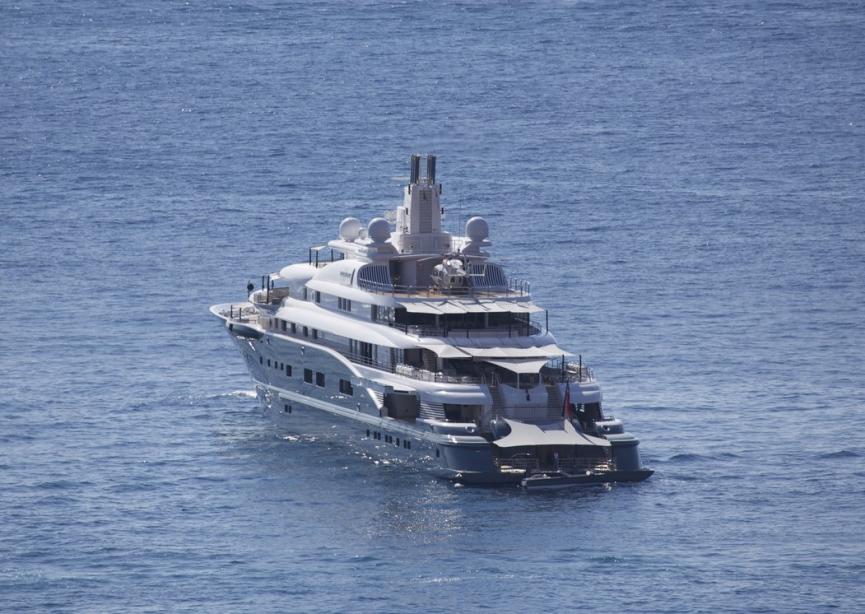 Historically one of the most influential and powerful Russian oligarchs, the late Boris Berezovsky started his business career selling Soviet-made cars and foreign cars in 1989 after initially working in scientific research. He first built up an equity in Russian car producer, AvtoVAZ and later gained control of ORT Television, one of Russia's most popular television channels. Together with prolific yacht owner, Roman Abramovitch, he acquired a majority position in Sibneft, a Russian oil company, which constituted the bulk of his net worth.
Valued at $3,3 billion by Forbes, Abdulla Al Futtaim is the owner of the Al Futtaim Group, which is operated by his son, Omar. The exclusive distributor of Toyota and Honda cars in the UAE, it also owns the country's largest insurance company, Orient Insurance.
Check our
Timeline
platform to get the full access to our analytics platform, that offers you a detailed report on the timeline of each superyacht, real time market view to see the yacht market developing and much more!