To anyone familiar with the yachting industry, the notion of a golden, 30-meter yacht valued at $4.8 billion will sound absurd. This has however not always been the case with mainstream media who have sometimes been fooled by ridiculous press releases.
History Supreme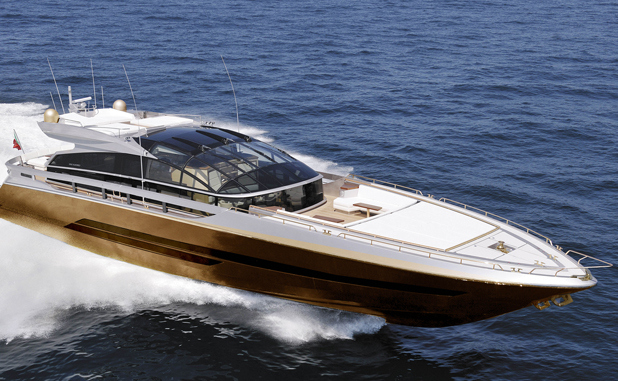 In the summer of 2011, Stuart Hughes, a UK-based designer, claimed he had been commissioned for the world's most expensive yacht, the 100ft History Supreme. Hughes claimed on his website that the yacht was bought by a Malaysian businessman for £3 billion. 100,000 kilograms of solid gold and platinum were supposed to be used for this project in addition to railings and anchor made of precious metals.
With such a reported price, the story spread like wildfire across national media based on Hughes' statement. Italy-based, Baia Yachts however later came forward with a statement saying that the story was fake and that Hughes had taken pictures from their website, which he then tried to pass off as his own concept.
The Streets of Monaco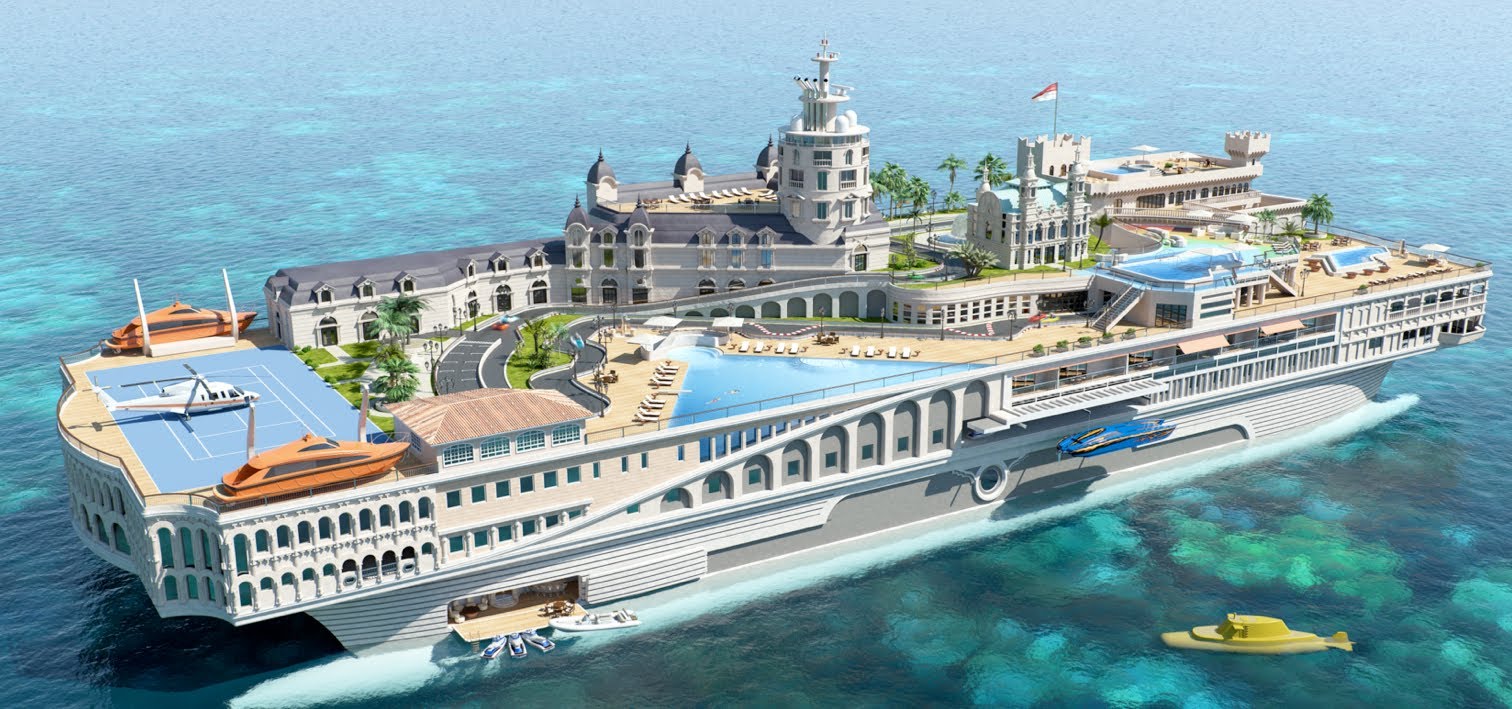 Created by UK-based, Yacht Island Design, The 155-meter Streets of Monaco was clearly marked to be a concept, yet, somehow, many outlets have reported on this "superyacht" to actually be in construction. In fact, Rudders & Moorings Yacht Sales have even listed it for sale on
YachtWorld
to try and find a buyer for this concept which they claim will be built by Turkey-based Ned Ship by 2017, despite it being obviously impossible.
Triple Deuce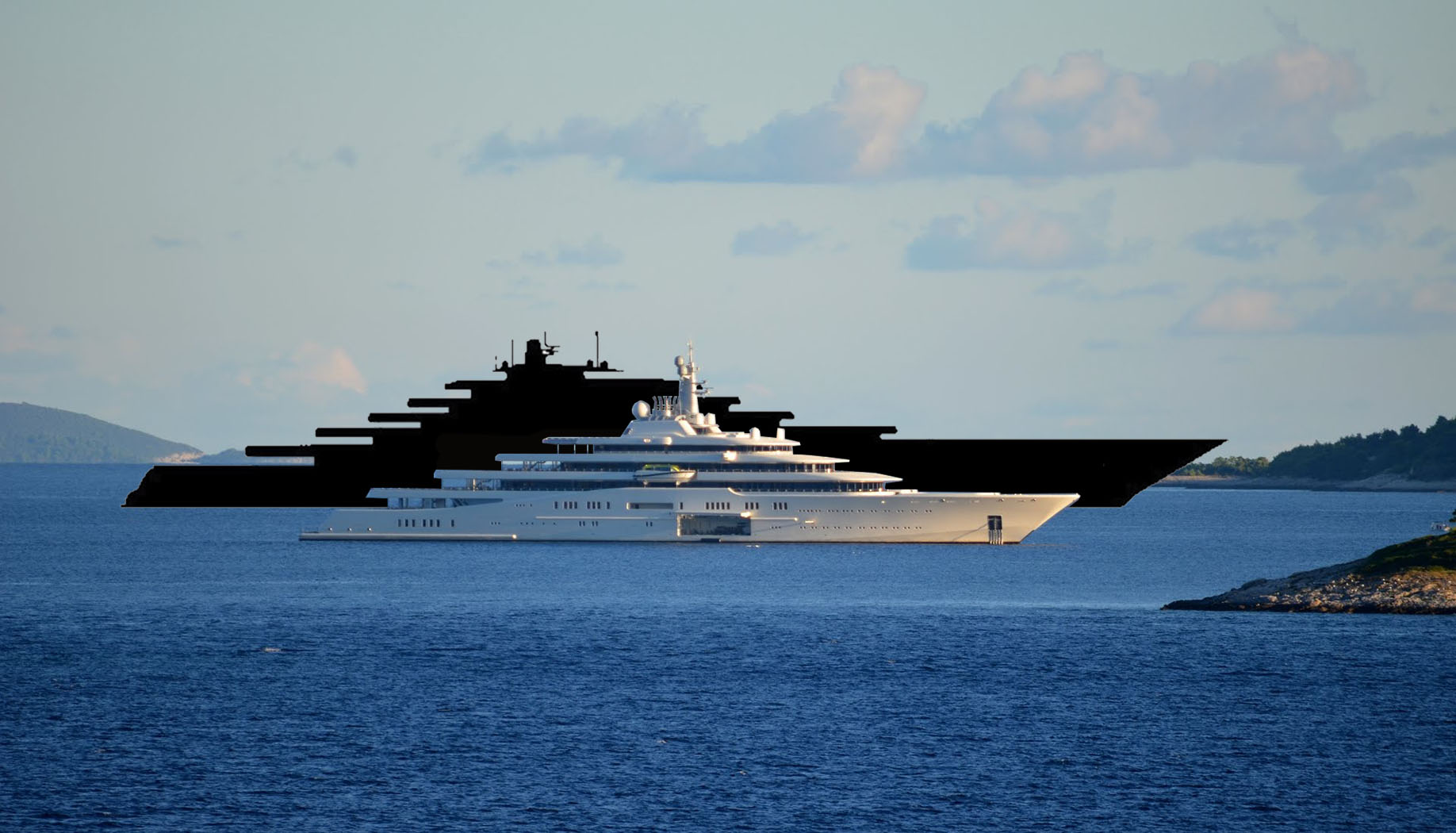 In October 2014, the yachting community was baffled to read in mainstream media about 222m Triple Deuce, a project supposedly sold by 4Yacht. Not only was the length of the superyacht baffling but the wording of the press release
was also off-putting.
The project, for which the designers were never announced, was supposed to have an "agressive" delivery schedule and to supposedly be handed over to the client in 2018.
With 2016 now well underway, Yacht Harbour conducted a study amongst leading figures in the superyacht industry. The study's findings were clear, the Triple Deuce project is 'a total fantasy' as one of the respondents put it. No shipyard is currently working on a project of this scale and all brokers agreed on the fact that
Triple Deuce was a publicity stunt.
405ft Gigayacht sold on Ebay

Upon further research, Yacht Harbour's study has also found that the Triple Deuce PR was not the first shot 4Yacht took at marketing through such publicity stunts. In 2005, the company issued a
statement
that they had listed for sale a 405ft "Gigayacht" designed by Frank Mulder on eBay.
Later, in 2006, a new press release appeared stating the yacht had been sold on eBay via the "Buy Now" button at a price of $85,000,000 for a 50% deposit putting the total sales price at $170 million according to 4Yacht. When
Forbes
tried investing this information, it transpired the yacht had been re-listed on eBay. 10 years later, there is still no evidence of such a yacht being delivered.