Particularly strong for the megayacht market, 2018 has seen many deals go through the market. Yacht Harbour looks at the largest yachts sold so far in 2018 through its proprietary
Timeline
system.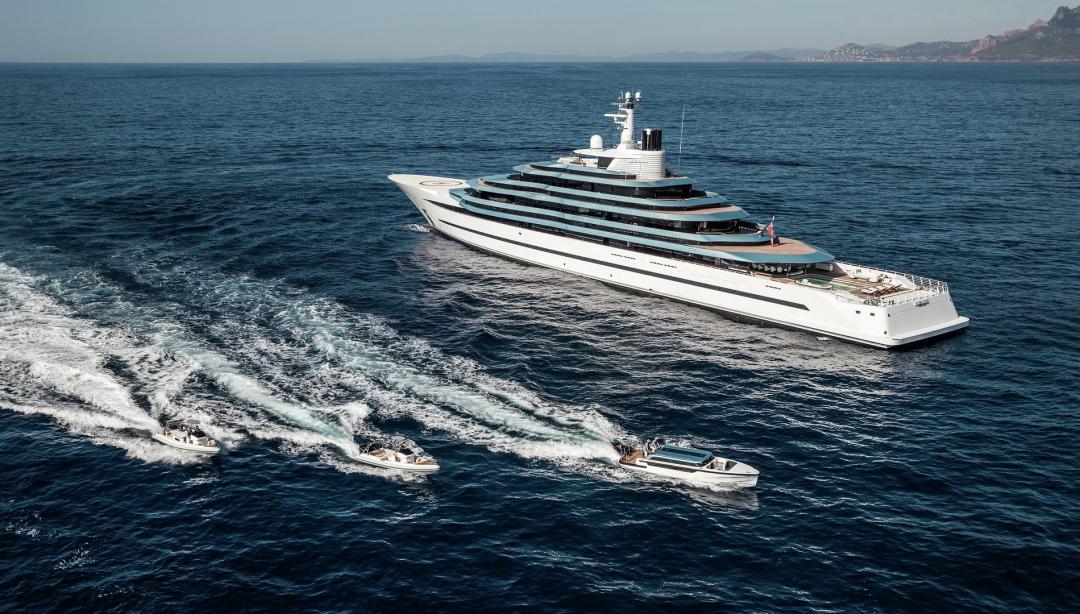 Length: 110m / 361 ft
Asking Price: €275,000,000
Yard: Oceanco (2017)
Built by Oceanco for the
late, former emir of Qatar,
the yacht was put on the market shortly before its delivery at an asking price of €275 million. Designed by Russian designer, Igor Lobanov, the yacht's exterior features fake, intermediary decks that make the yacht appear larger than it is when looked at from afar.
Now owned by an American billionaire according to several industry sources, Jubilee can accommodate up to 32 guests in 16 cabins and carry a crew of 45. Key amenities onboard include
a swimming pool with a built-in aquarium, a helipad and a large beach club.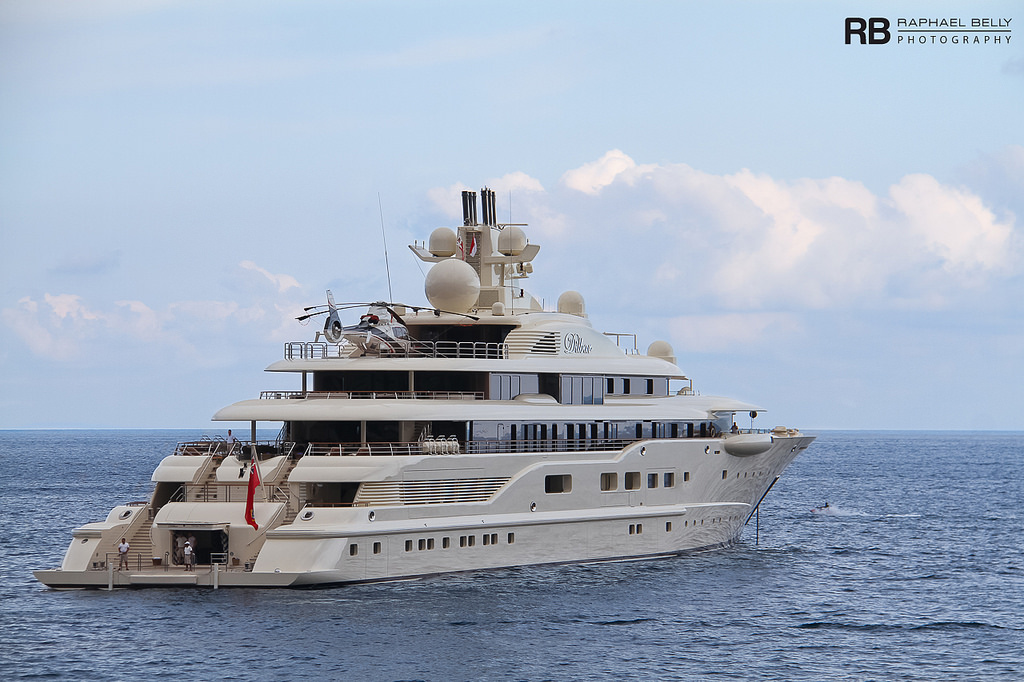 Length: 110m / 360 ft
Asking Price: €250,000,000
Yard: Lurssen (2008)
Famously built as Dilbar, the 110-meter Lurssen was renamed to Ona by Russian billionaire, Alisher Usmanov, when the new, 156-meter Dilbar was delivered in 2016 and became the largest yacht in the world by gross tonnage. First
listed for sale
at the end of 2016 asking €250 million, Ona was later no longer publicly marketed for sale. Earlier this year, her name was changed to Raya presumably by a new owner although the yacht remains berthed at the same location in Monaco.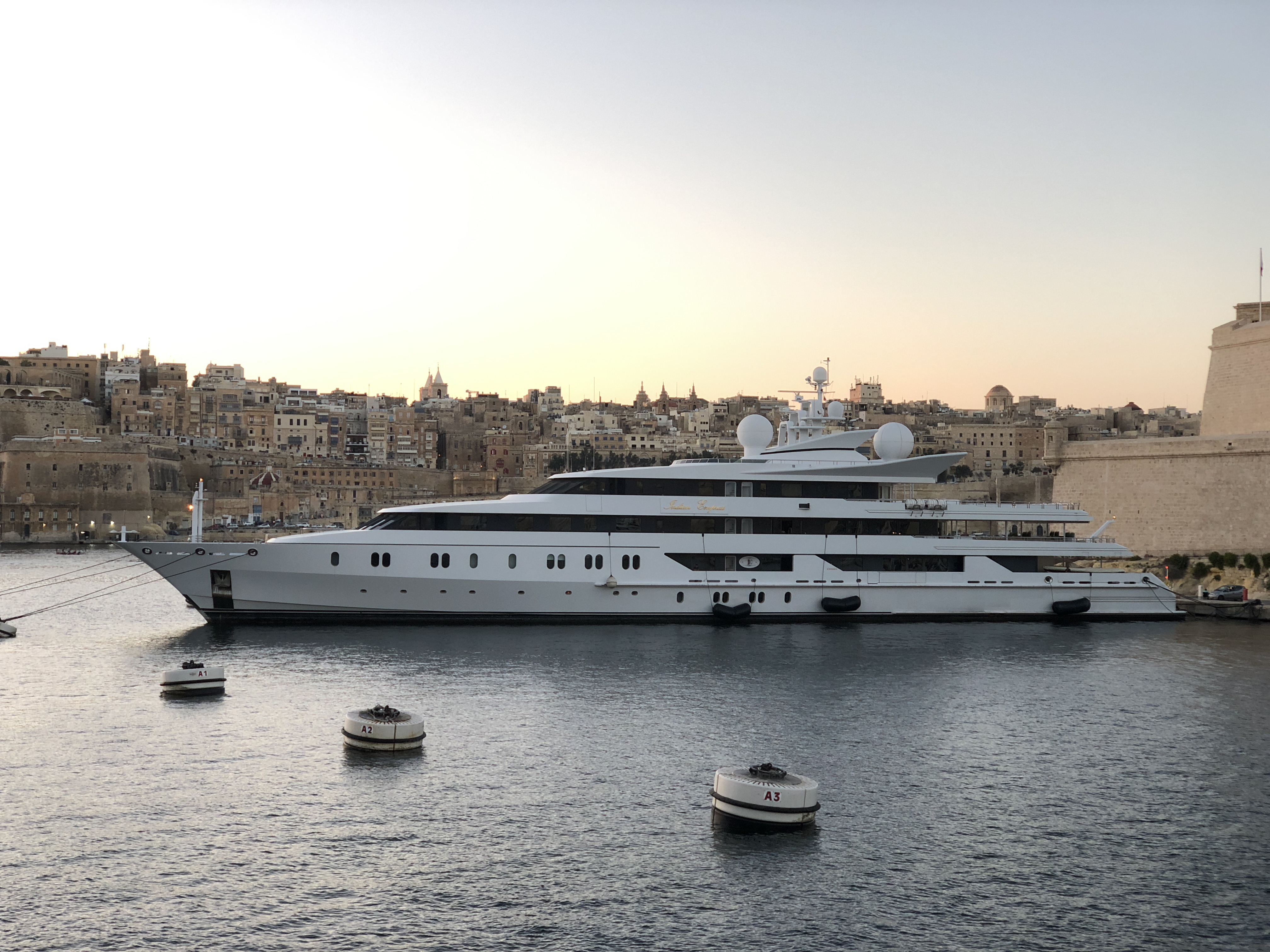 Length: 95m / 312 ft
Selling Price: €35 million
Built in 2000 by Oceanco in the Netherlands as Al Mirqab, the 95-meter yacht remains one of the most iconic on the water. Refitted in 2006 and renamed to Indian Empress by Indian billionaire, Vijay Mallya, the yacht was famously auctioned off by Malta after failures to pay creditors and crew. Following several attempts, the yacht was
sold for €35 million
and renamed to Neom following the sale.
The second largest sailing yacht built by the yard since the Maltese Falcon, Sybaris was built for American businessman Bill Duker in 2016 by Perini Navi. The yacht was listed for sale in April 2017 asking €88 million and sold at the same asking price in October 2018.
Initially built by Amels in the Netherlands in 2006 under the name Lady Anne PB, the yacht was first sold in 2011 and renamed to Lady S. Following 2 refits in 2013 and 2015, the yacht came on the market in Q1 2018 asking €59,000,000. The yacht sold just before the summer.
Formerly the support vessel for Flying Fox, the 6711 support vessel was built as part of Damen's fast support ship programme. Listed for sale in July 2017, the yacht was sold asking €28,500,000 in February 2018. Amongst its key features are a helipad, diving center and 275 square meters of open deck space to transport toys.