One of the world's most appealing industries in the world from a PR and marketing standpoint, yachting often appears as a relatively untouched field to the automotive industry. Yet, over the years, several players from that market tried to venture into yachting.
Ferrari and family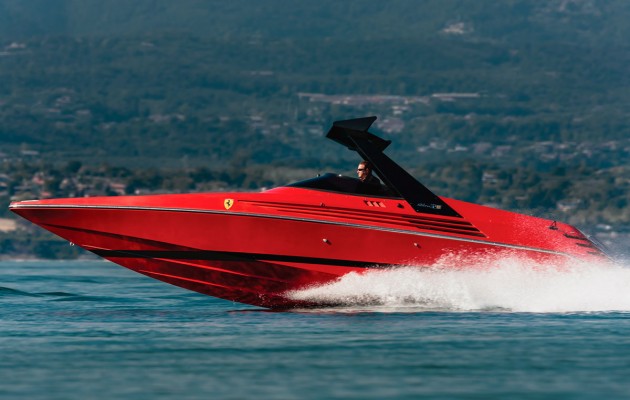 Brands: Ferretti Group (13.2%)
The Italian sports car manufacturer's history in yachting stretches all the way back to 1990 with the delivery of the Riva Ferrari 32. In total, 30 hulls of this speedboat line styled by Ferrari were built. In 2016, a barely used model was auctioned off by Sotheby's in Monaco at a starting price of €180,000.
Ferrari's most significant step into yachting seems to however have come in 2016, when Piero Ferrari, the son of Ferrari founder, Enzo Ferrari, bought 13.2% of Ferretti Group, the company behind brands such as Riva, CRN and Pershing.
Controlled by Chinese conglomerate, Weichai
, Ferretti Group posted earnings before tax of €11 million in the first quarter of 2016.
Porsche and family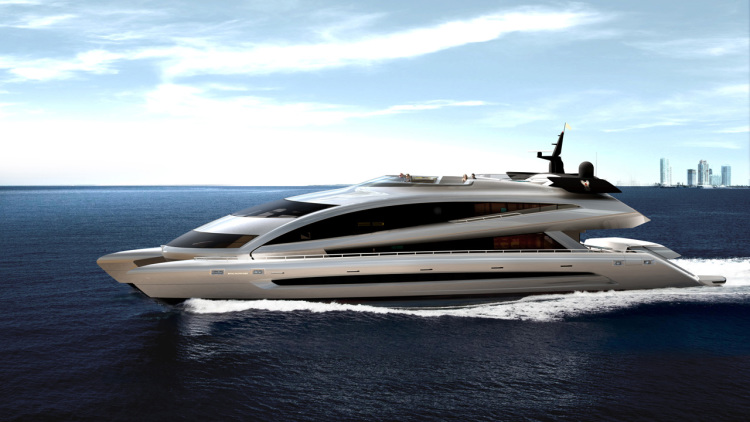 Brands: Royal Falcon Fleet, Fearless, Kormaran
Through its majority-owned subsidiary, Porsche Design Group, the German company first tried entering yachting with the Fearless 28, an 8.5-meter luxury speedboat reaching top speeds of up to 78 knots, four of which were built.
The German's sports car manufacturer's second attempt to enter yachting came in 2009 with the introduction of a concept for a 41-meter catamaran in combination with Royal Falcon Fleet, a now Swedish-based company that had developed the project for a fractional ownership program with a break down of about 10 owners per RFF135.
The delivery of the first RF135 was however postponed first from Q4 2010 to 2012 and then later seemed to disappear from the map. Part-built, the catamaran is currently still lying in Oregrund, Sweden where Royal Falcon Fleet offices are now located.
In 2012, Peter Daniell Porsche, great-grandson of Porsche founder, Ferdinand Porsche became a partner in Kormaran, a company trying to bring to market a transforming watercraft capable of cruising in six different positions, including a monohull and a trimaran, which is set to retail for near to €1 million.
Mercedes-Benz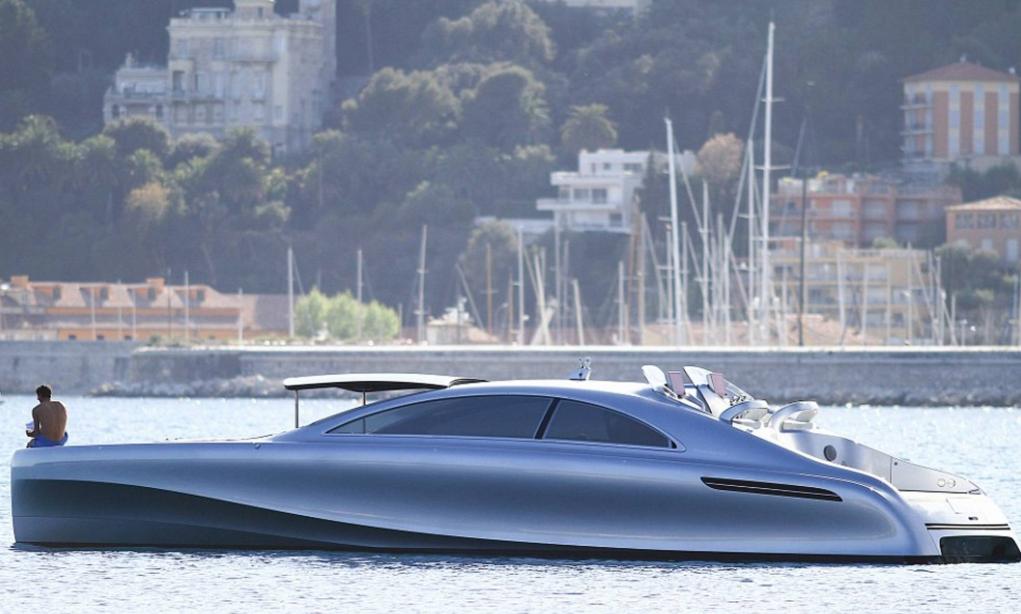 In 2016, Mercedes-Benz, the famed German car manufacturer, introduced their first
yacht designed by Mercedes-Benz Style
, a 14-meter luxury speed boat nicknamed, Silver Arrow of the Seas. Powered by twin Yanmar engines of 480hp each, the yacht can reach speeds of up to 30 knots. With a price tag of near €2,5 million, only 10 of these boats will be manufactured at
Baltic Yachts
for this first edition.
Aston Martin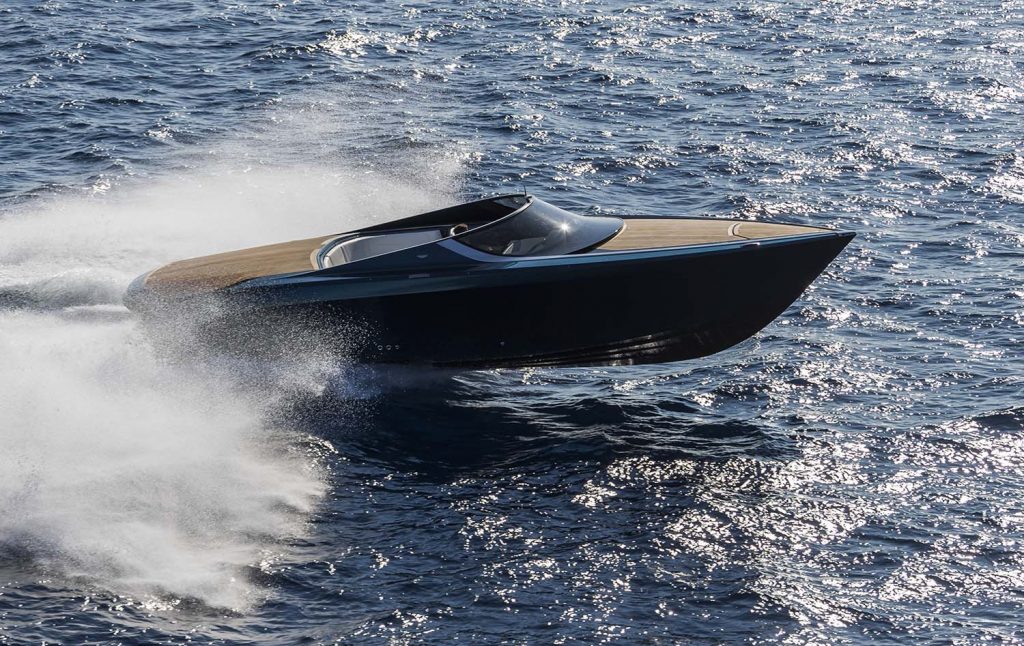 Partners: Quintessence Yachts
Bugatti
The result of a partnership between French car manufacturer, Bugatti and former US shipyard, Palmer Johnson, the Niniette series features several models between 50 and 88 feet. Amongst the
project's key amenities
are a large sunbathing area on the main deck as well as a spacious living room and a large master cabin on the lower deck.
Lexus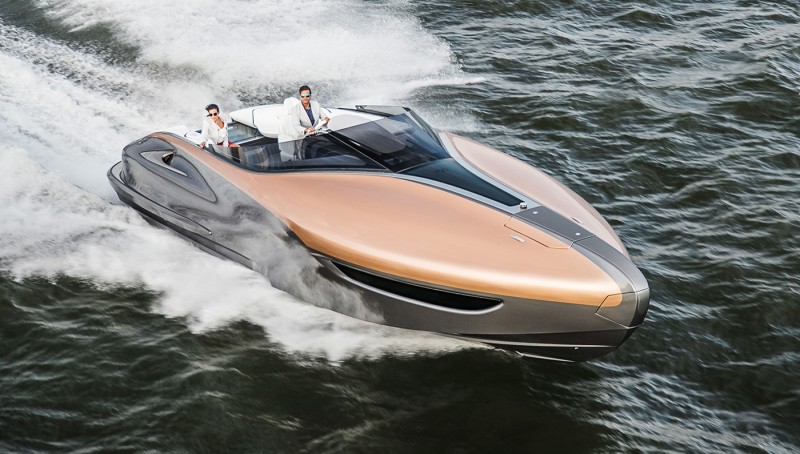 Partners: Marquis-Carver Yacht Group
Lexus, a division of Japanese car manufacturer, Toyota, had recently launched a concept for a 12.7-meter luxury speedboat built by Marquis-Carver Yacht Group in Wisconsin. The proof of concept could reach a top speed of 43 knots powered by twin 440hp Lexus engines but is not set to go into mass production.