Silver Arrows Marine and Finnish shipyard
Baltic Yachts
are delighted to confirm their partnership for the series production of the new Arrow460-Granturismo Edition1. Baltic Yachts will shortly start production of the Arrow460-Granturismo Edition1, designed in collaboration with Mercedes-Benz Style.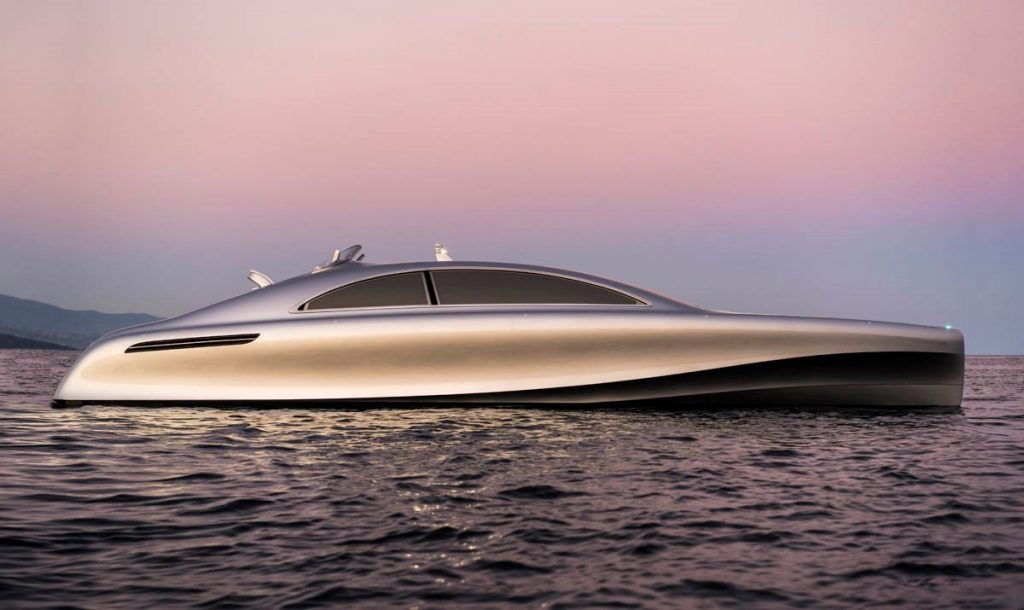 The agreement lays the foundation for a new approach to the construction of motor yachts in the 14m size range. As with the yacht's Granturismo-inspired design, its manufacture and assembly reflect best-practice processes commonplace in the motor industry.
Silver Arrows Marine Chairman Ron Gibbs said:
For an exceptional new motor yacht nothing less than an exceptional shipyard will suffice and in Baltic Yachts we have a partner as equally dedicated to innovation as we are
Baltic Yachts – company slogan: 'Lighter, faster, stiffer, together' – is based in Jakobstad on Finland's west coast. The company has been specializing in advanced carbon-composite construction for more than 40 years and has a global reputation for manufacturing some of the world's most acclaimed carbon-composite multi-role superyachts of recent decades.
I am delighted to be working together with Silver Arrows Marine on the new Mercedes-Benz powerboat partnership and I am confident Baltic Yachts' skill and experience in advanced carbon composite construction will play a key role in delivering this ground-breaking project successfully
CEO of Baltic Yachts Henry Hawkins

Baltic Yachts will produce all the composite components for the Arrow460 Edition1 and be responsible for assembly. Each yacht will be produced in Jakobstad using a 'just in time' manufacturing system, common motor industry practice noted for its streamlined efficiency. All partner companies in Silver Arrows Marine's Network of Excellence supply chain will deliver direct to Baltic Yachts.
Every Arrow460 component has been designed and tested during a four-year development programme ensuring that it is completely fit for purpose in what is an innovative manufacturing concept for the marine industry. From the 'plug and play' opening windows and the double-curvature glazing, to the 3D wood veneer paneling, integrated electronics architecture and numerous hydraulics systems, every component of the Arrow460 has been honed to perfection so that optimum quality is achieved in every production yacht.
Ron Gibbs commented:
We have not only developed a new yacht with Mercedes-Benz Style, but also a new industrial concept to build it, inspired by the automotive model where excellence is expected in all aspects and at all levels. Our business model is just as innovative as our yacht and, with Baltic as our shipyard partner, it will continue to be so in the future
Orders for the €2.5 million (plus taxes) Arrow460 are being taken now and construction of the first commissioned yacht is expected to commence before the end of 2016.