#5 Adastra - Jarrad M Yates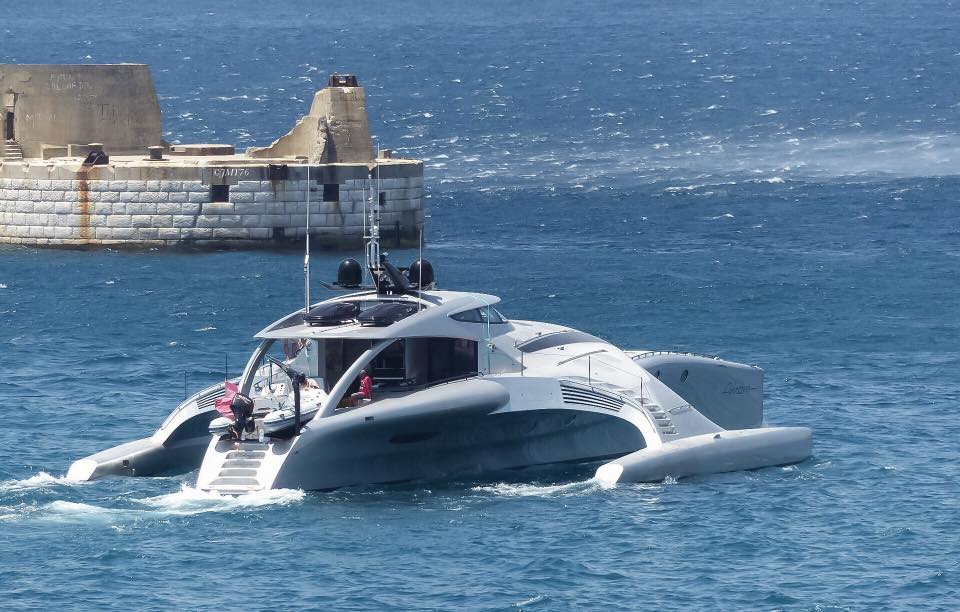 One of the world's most amazing superyachts has been spotted in Gibraltar. The 42,5m
Adastra
is a three-hulled made-to-order vessel styled by UK yacht designer John Shuttleworth. He was tasked with combining "offshore seaworthiness, comfort, economy of operation and shallow draught". Equipped with the latest and most advanced technology, the superyacht belongs to Hong Kong shipping magnate Anto Marden. Adastra's shape has been specially developed to cut through waves as it glides across the high seas. She can even be controlled remotely at the touch of an Ipad as long as you are not further away than 50 m.
#4 Tango - Jonno Oakey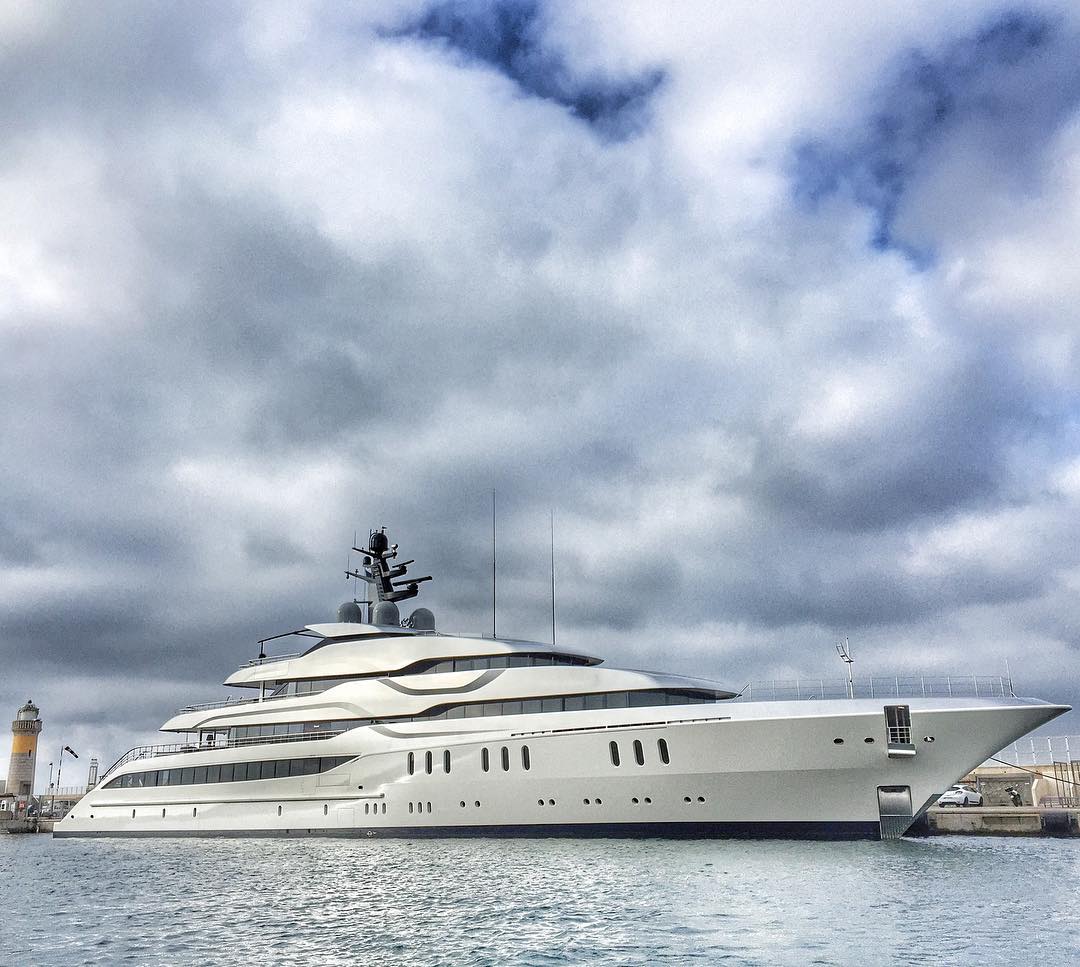 #3 Serene - Geoffrey Fisher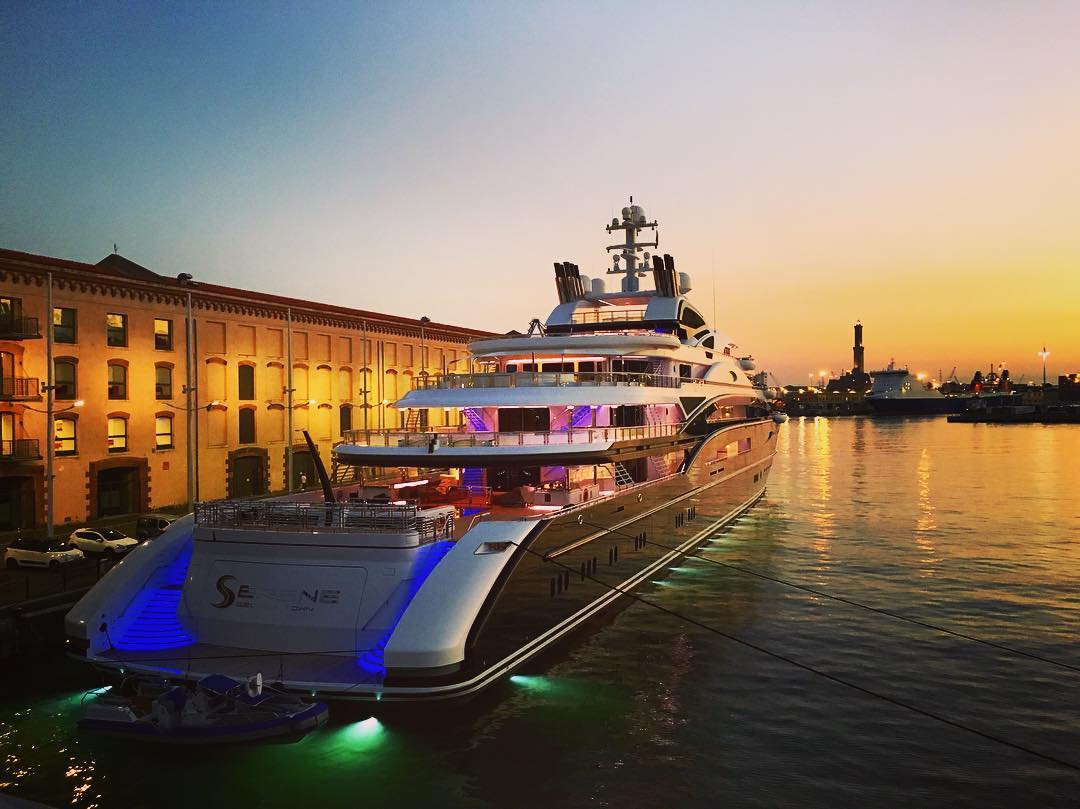 According to an article by Forbes
, Russian billionaire, Yuri Sheffler, who amassed his fortune exporting vodka, has
sold
his megayacht
Serene
in mid-2015. Measuring 133m, Serene was built by Fincantieri in 2011. The superyacht's sleek profile was designed by Espen Oeino, whilst her vast interior spaces were styled by Reymond Langton Design. Serene is one of the largest yachts in the world and has an impressive array of amenities. The real head-turning points are her two helipads, indoor climbing wall, fully equipped spa, three swimming pools and below deck, an underwater viewing room plus space for a large submarine. Her lavish selling points don't end there though with, for those who like to party a dance floor complete with bandstand; for the foodies, Serene offers a wood fire pizza oven and a Teppenyaki grill. If you fancy a movie night, the guest cinema is the place to head.
#2 Al Mirqab - Adrien Guarino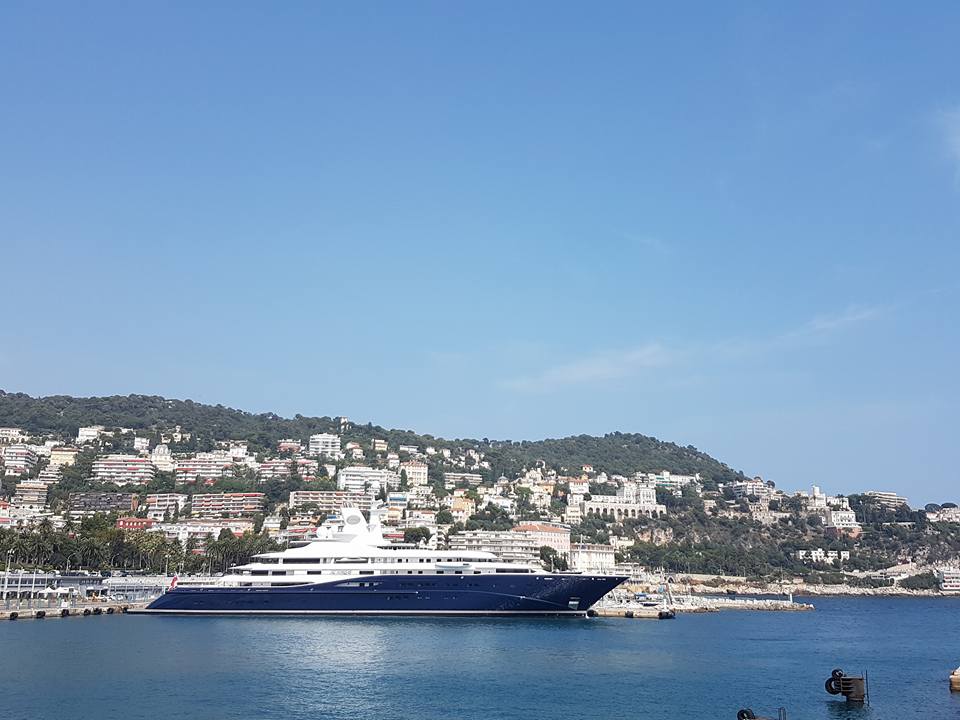 133m
Kusch Yachts
-built megayacht
Al Mirqab
has been seen in Nice, France. Built in 2008 to a famous Tim Heywood exterior design and Andrew Winch interior design, she is capable of accommodating 36 guests, as well as 45 crew. Performance wise Al Mirqab provides a top speed of 20 knots and a cruising speed of 17 knots. The yacht is owned by Hamad bin Jassim bin Jaber Al Thani, Prime Minister and Foreign Minister of Qatar.
#1 Yalla - Julien Hubert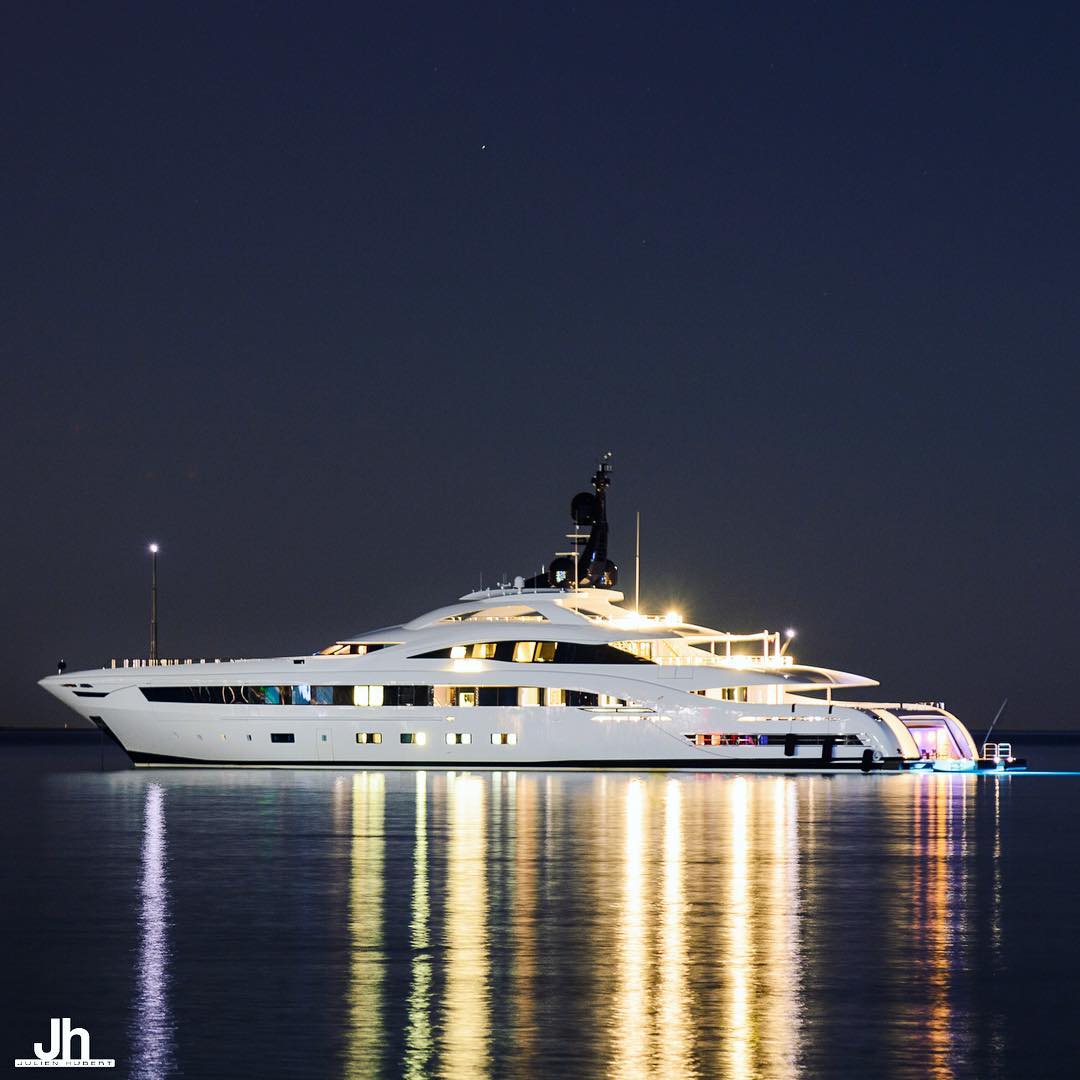 73m superyacht
Yalla
has been recently seen in Cagnes Sur Mer. Built by Italian yard
CRN
in 2014, the vessel is reportedly owned by Egyptian billionaire Naguib Sawiris.
Exterior design
comes from Omega Architects, whilst Droulers Architecture styled the interior. The superyacht's luxury amenities include a beach club with indoor swimming pool, a helipad, elevator, swimming platform, at anchor stabilizers and tender garage.