#1 Lurssen | Azzam | 180m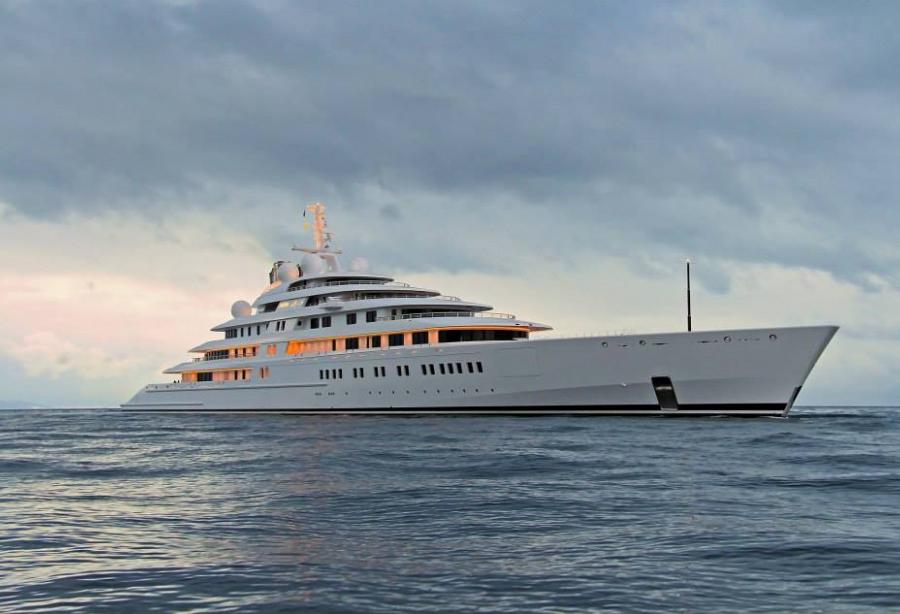 Lurssen
is one of the world's leading shipyards. The German-based company was established over
141 years ago
with headquarters in Bremen-Vegesack and five further yards in northern Germany. Lurssen has built 7 of the top 10 largest yachts and has recently launched the
155m Dilbar (Project Omar)
, scheduled to be delivered soon to Mr Usmanov. The shipyard employs over 1,000 people at its Bremen facility alone.
Azzam
, the largest yacht in the world at a length of 180 meters, was delivered to Cheikh Khalifa, the emir of Abu Dhabi, in 2013. Not many details about the vessel are known, but it is confirmed that Mubarak Saad al Ahbabi directed the technical engineering. Azzam is speculated to have a price around 400 million pounds.
#2 Blohm + Voss | Eclipse | 162.5m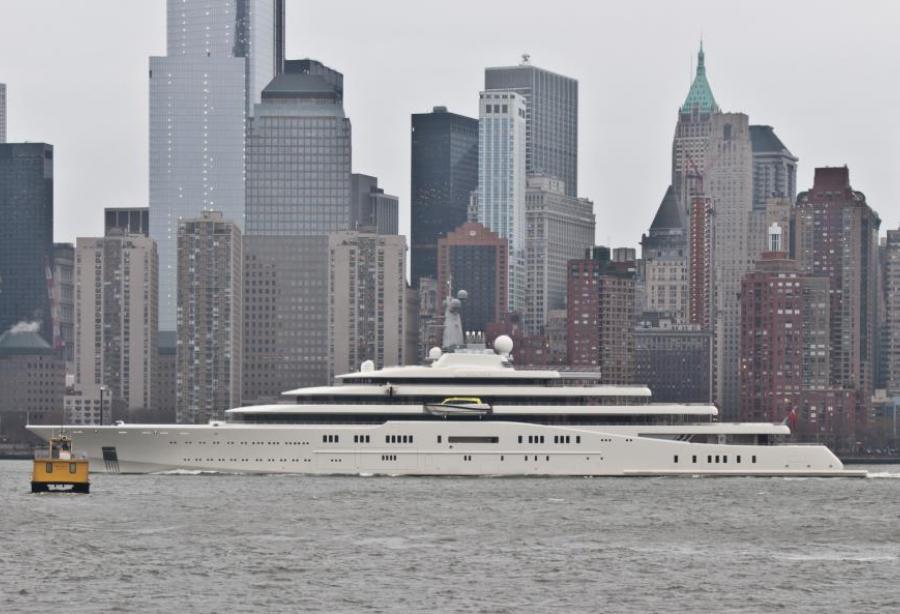 Blohm + Voss
was founded in 1877 by Hermann Blohm and Ernst Voss. The shipyard specializes in the construction of naval vessels and megayachts, as well as repairs, refits, and modifications of merchant ships. In 2005 the firm was acquired by ThyssenKrupp AG. The new owners instructed the yard not to build any new yachts as of 2008. This ban was lifted in 2012 when the shipyard's civilian operations were sold to London-based private equity firm, Star Capital.
Demoted from the rank of the largest superyacht in 2013 by Azzam,
Eclipse
has dominated the superyacht rankings for 3 years with a tremendous length of a 162.5m. Owned by Russian billionaire, Roman Abramovich, Eclipse is Blohm+Voss' flagship. Built in a shroud of secrecy in 2010 to a design by Terence Disdale, Eclipse features a 16-meter long swimming pool convertible into a dance floor, a three-man private submarine, an exterior fireplace as well as space for six tenders and three helicopters.
#3 Helsingor Værft | Prince Abdulaziz | 147m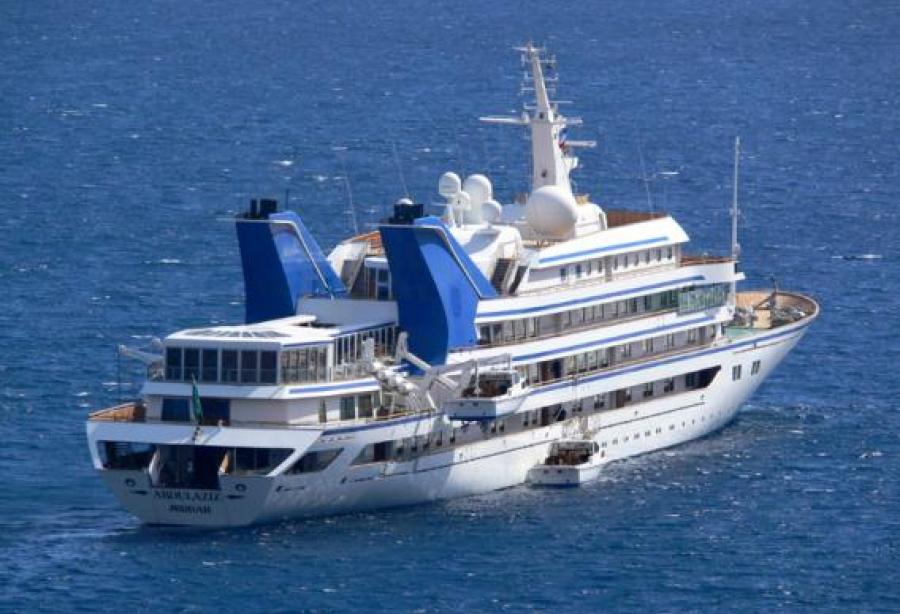 Helsingor Værft
was founded in 1882. Based in Denmark, the shipyard builds different types of ships and marine engines.
Prince Abdulaziz
was built by the yard in 1984. At the time of delivery, the yacht was the largest in the world, retaining its status for 22 years. The project is speculated to have cost $184m. Maierform was responsible for the yacht's naval architecture, whilst David Hicks styled her interior. Among her amenities are a cinema, a mosque and a fully equipped hospital. Prince Abdulaziz has since been refitted in 1987, 1996 and 2005.
#4 Samuda Brothers | El Horriya
|
145.7m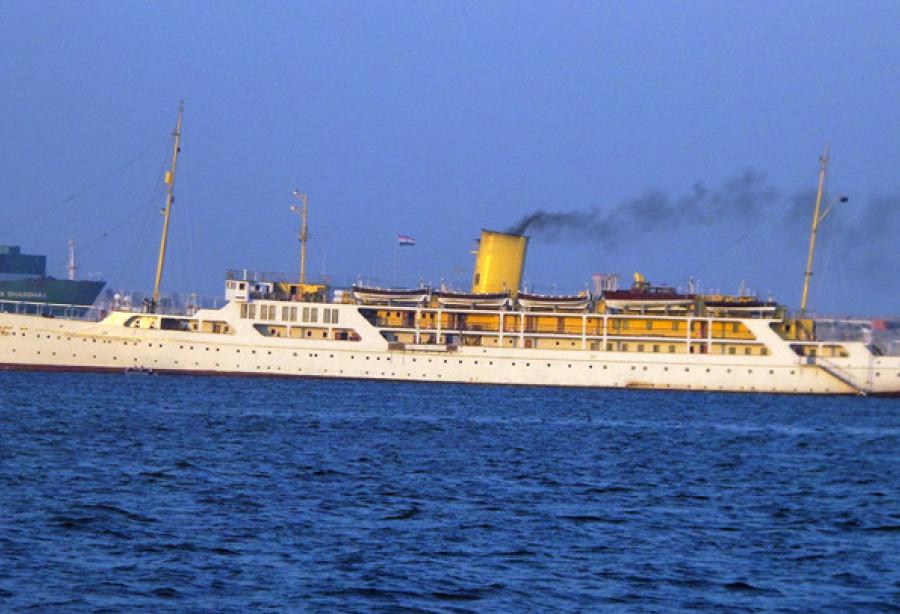 Samuda Brothers
was a shipyard, founded by Jacob and Joseph d'Aguilar Samuda. The firm started working in London in 1843. Samuda Brothers specialized in building iron and steel warships. In 1863 they were producing double the output of all other London shipyards combined.
El Horriya
was built in 1865 on the banks of the Thames for the Ottoman governor of Egypt, Khedive Ismail. During the refit in 1872, the yacht was lengthened by 12m and in 1905 she grew by another 5,1m. Her last major rebuild was in 1950. Now she is the Egyptian presidential vessel and is usually moored in Alexandria.
#5 Nobiskrug | Sailing yacht A 142.8m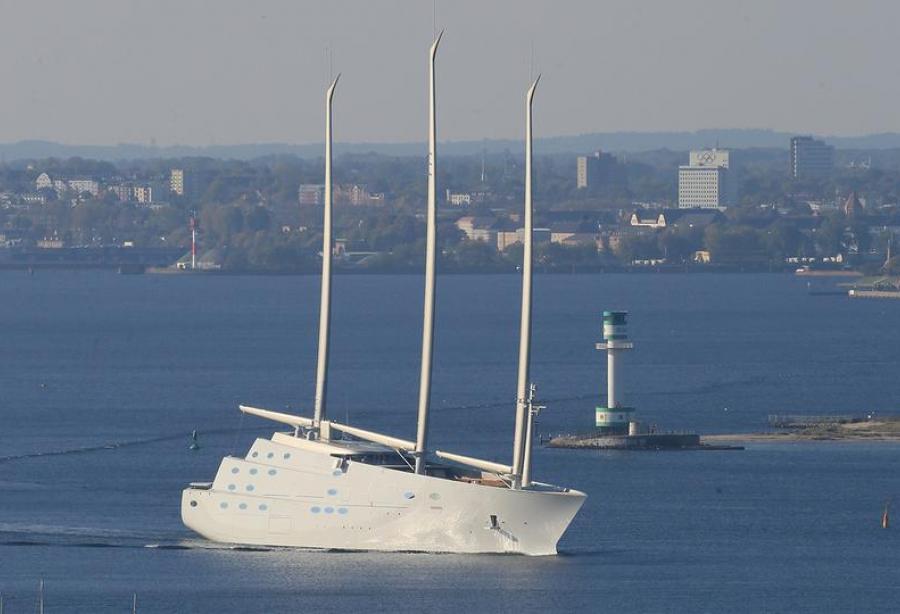 Nobiskrug was founded in 1905 by Otto Stork in Rendsburg. With more than 750 vessels delivered, Nobiskrug collaborates with the famous yacht designers and not only builds the projects, but also provides refit services.

With masts taller than the Statue of Liberty,
S/Y A
is on track to becoming the largest sailing yacht in the world at 145 meters in length. Commissioned by Andrei Melnichenko, owner of
M/Y A
, the project's rig and keel were designed by Dutch-based Dykstra Naval Architects. Philippe Starck was responsible for her exterior and interior design.
#6 De Schelde / Abu Dhabi MAR (rebuild) | Yas | 141m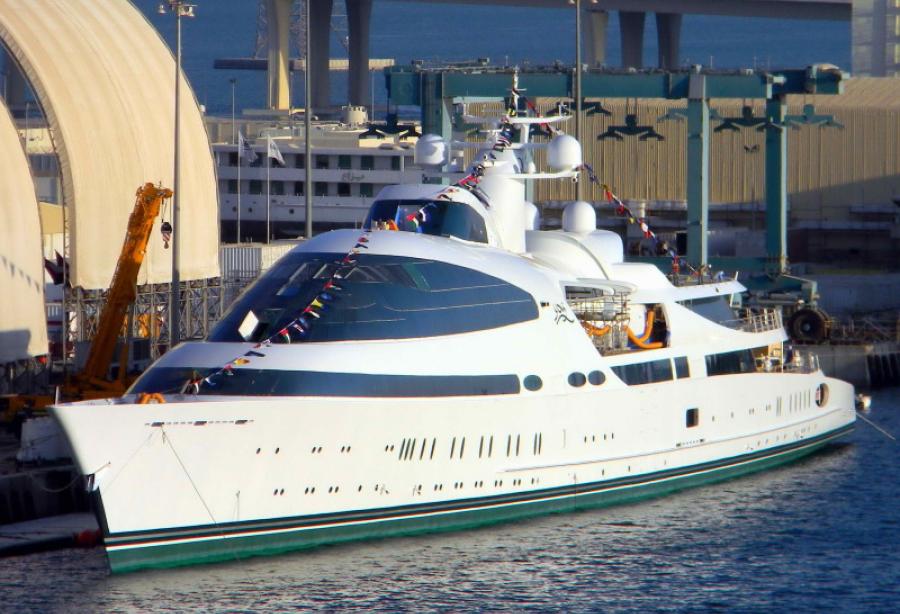 ADM Shipyards
is one of the leading shipbuilders in the Persian Gulf. Established in 2008, 30% of the shipyard is owned by Privinvest, the holding company behind Nobiskrug and CMN.
Yas
was relaunched in 2011 after being converted from a Dutch frigate built in 1978. The redesign was handled by French studio, Pierrejean Design. Yas accommodates up to 60 guests and a crew of 56. Her alluring features include an automatic stern platform, amazing outdoor pool and spa, a helipad, a highly-sophisticated audio-visual entertainment system as well as a garage for water toys.
#7 Fincantieri | Ocean Victory | 140m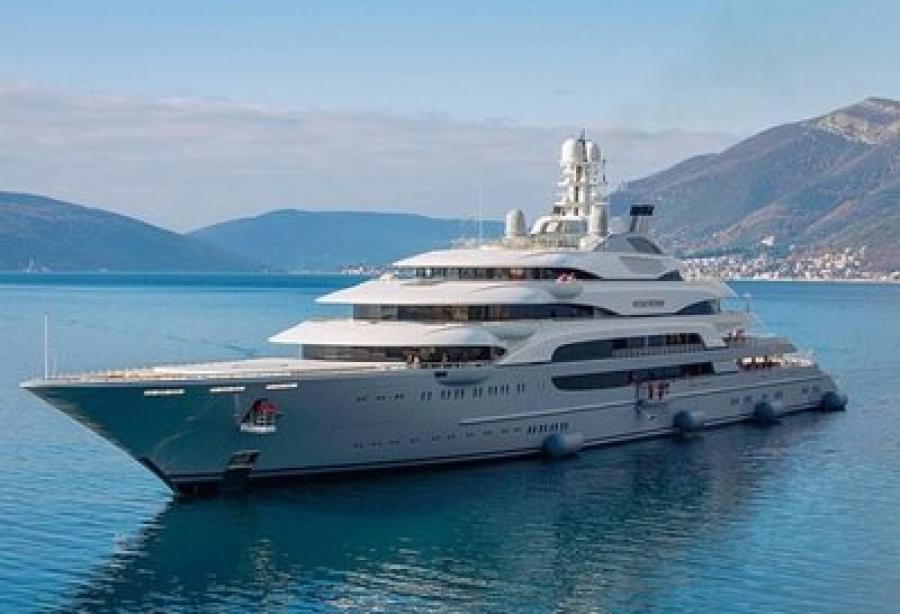 Founded in 1959,
Fincantieri
is the largest shipbuilder in Europe. After the acquisition of the Norwegian group VARD, the Fincantieri group doubled in size to become the fourth largest in the world. The company builds both commercial and military vessels.
Following an order placed in 2009, Fincantieri has delivered, after 5 years of construction, the 140m
Ocean Victory
in December 2014. Designed by Espen Oeino and Alberto Pinto together with Sessa Romboli, the yacht was delivered to steel magnate, Viktor Rashnikov. Capable of accommodating up to 36 guests, Ocean Victory is packed with luxurious features such as 6 pools spread out over her 7 decks, an internal floodable dock to house her 14m tender, two helipads and a vast spa area.
#8 Kusch Yachts | Al Mirqab | 133m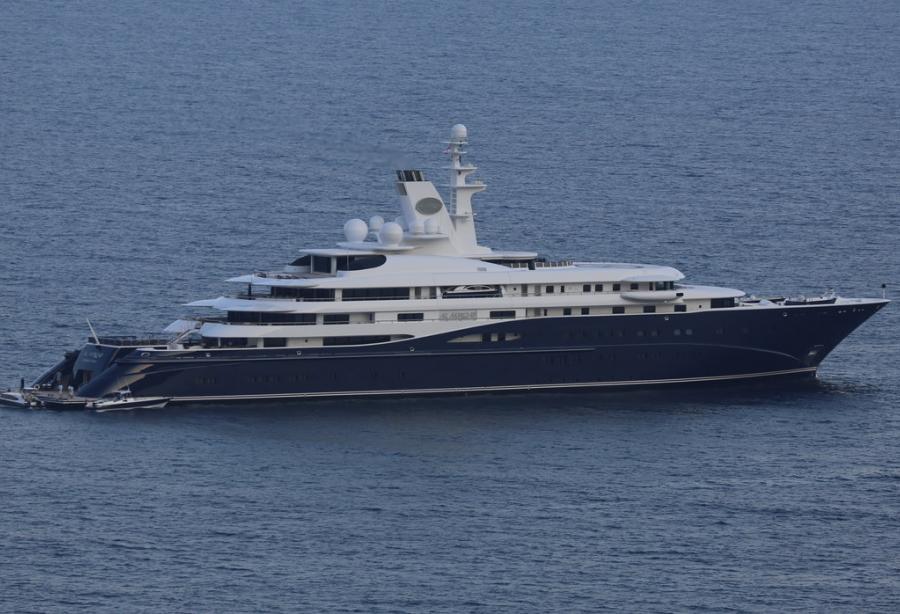 Kusch Yachts
was founded in 1981 by Claus Kusch in Germany and first acted primarily as consultants on new build projects. The company has since evolved into being able to offer new build construction and refit facilities.
Built in 2008 to a famous Tim Heywood exterior design and Andrew Winch interior design,
Al Mirqab
has a length of 133 meters. She is capable of accommodating 36 guests, as well as 45 crew. She is owned by Hamad bin Jassim bin Jaber Al Thani, Prime Minister and Foreign Minister of Qatar.
#9 Elefsis | Maryah | 125m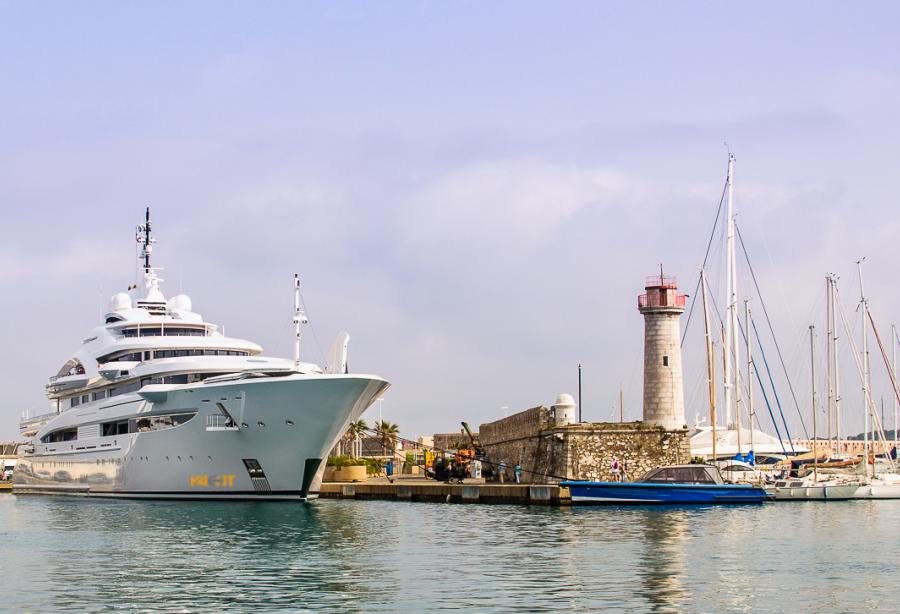 Elefsis Shipyards is a Greek shipbuilding company founded in 1962. The yard has built bulk carriers, fast ferries and completed ship conversions.

Launched in 2014,
Maryah
is all-steel, full-displacement motor yacht. Originally launched in Poland in 1991 as a Russian research vessel, she has been completely rebuilt at Elefsis Shipyards. H2 Yacht Design was responsible for her exterior and interior. Built to SOLAS regulations, Maryah is able to accommodate up to 54 guests.
#10 Flender Werke | Alexander | 122m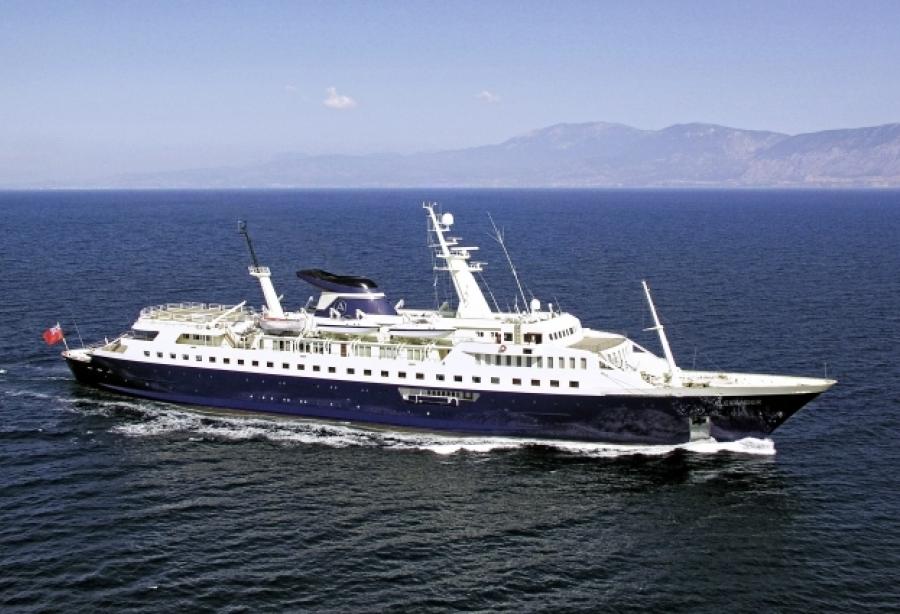 Flender Werke
was a German shipbuilding company, located in Lubeck. It was founded in 1917 as a branch of Bruckenbau Flender AG. Later it became one of the largest shipyards in Germany, constructing 700 vessels in all. After World War II, Flender Werke continued to build merchant ships, and in 1973 the company was renamed Flender Werft AG. In 2002 they were forced to close because of insolvency.
Alexander
is a megayacht unlike many others in her class. Built in 1965 and converted in 1985, Alexander was one of the earliest private yachts to breach the 100m barrier.
The vessel's interior was refitted in 1998 with a more recent upgrade to the master cabin completed in 2008. The yacht is now a popular charter yacht catering to parties of up to 80 guests.