142.8-meter S/Y A, the
largest private sailing yacht in the world
, built for Russian billionaire Andrey Melnichenko,
left Nobiskrug on February 5th
. On her way to Spain, where she will undergo further sea trials as the internal fit-out continues, the yacht stopped at the Port of Gibraltar. S/Y A is scheduled to be handed over to her owner in late Spring 2017.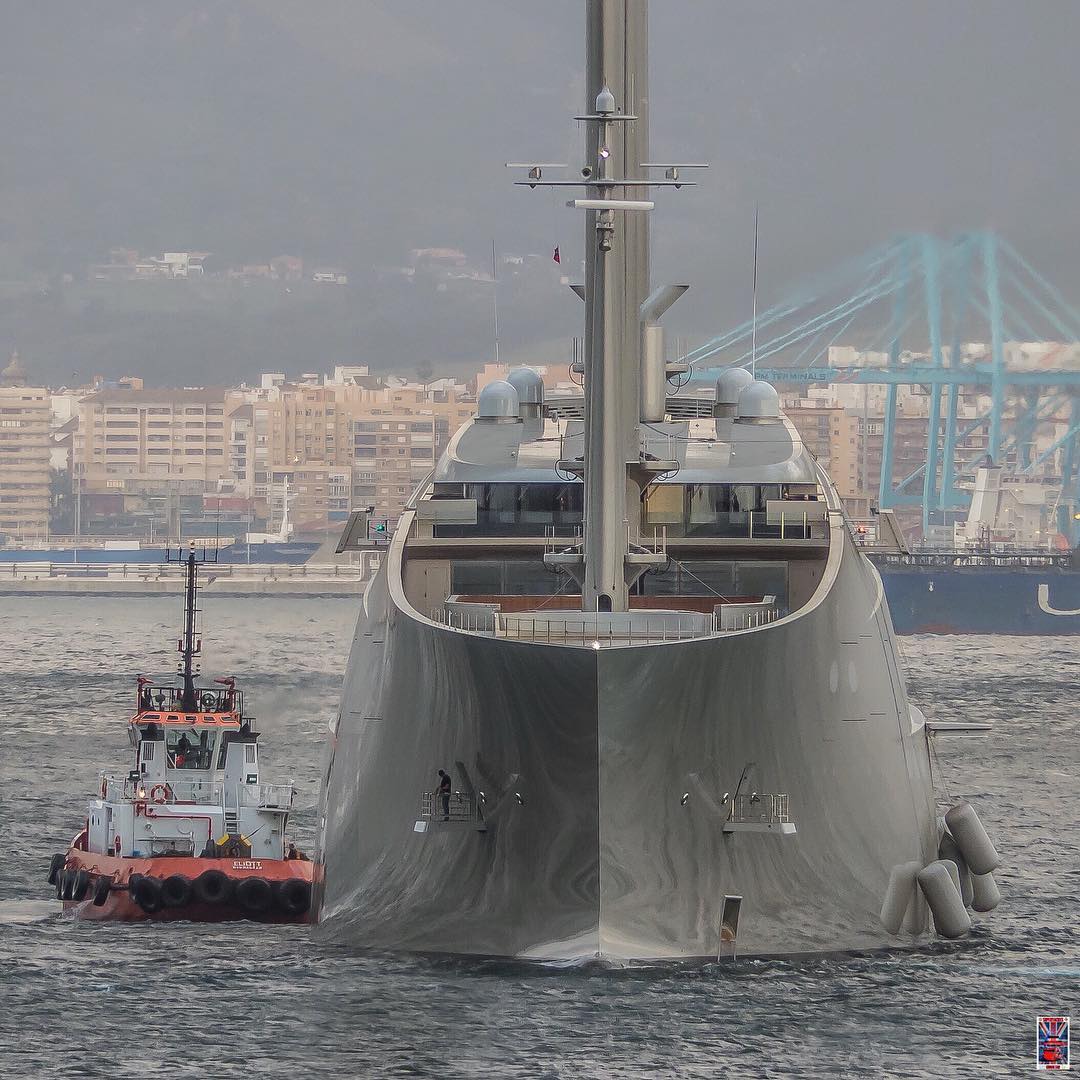 With masts taller than Big Ben at nearly 100 meters in height, S/Y A had managed to reach a top speed of 20 knots without using her sails during her first sea trials. The yacht is projected to have a cruising speed of 16 knots powered by twin MTU engines of 4,827hp each which will give her a transatlantic range of 5,320 nautical miles.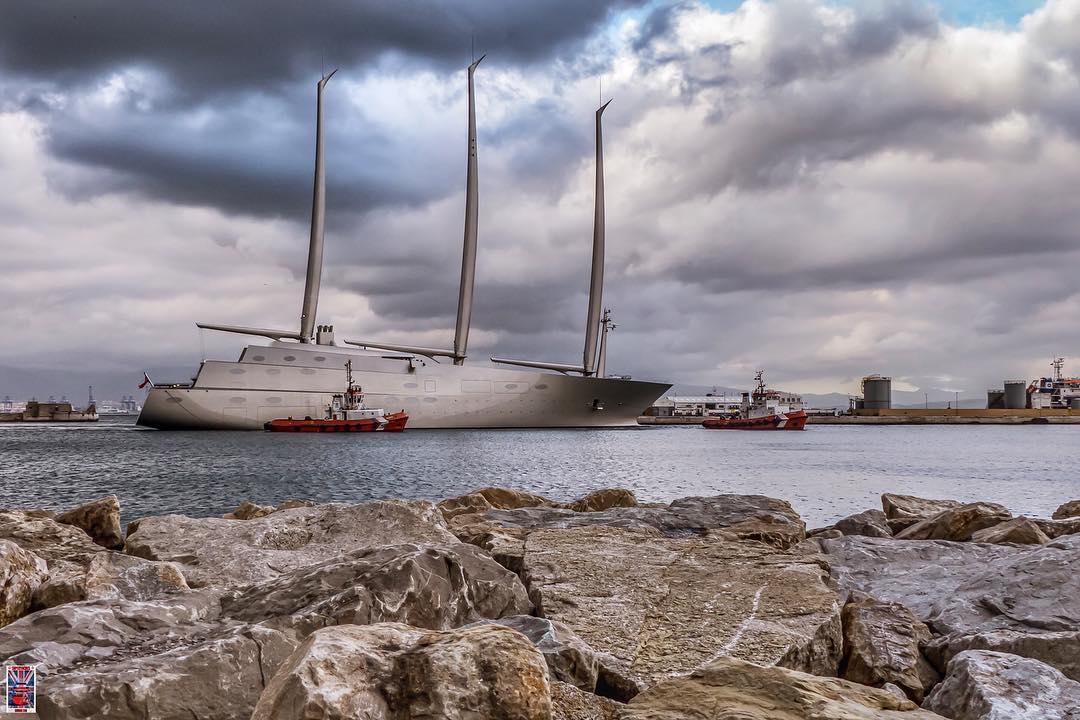 The yacht also boasts a digital control system that has a touch sensitive sheet of black glass, allowing the crew to raise and lower sails and the anchor with a simple swipe according to
the Daily Mail
. Amongst the yacht's key features is also an underwater observation pod and a large swimming pool with a retractable roof located towards the bow of the yacht.
Philippe Starck, who had also worked on M/Y A, is responsible for the design, whilst the rig and keel were done by Dutch-based Dykstra Naval Architects, with the masts constructed by British firm Magma Structures and the sails by Doyle Sails in the United States. The yacht boasts eight decks and her keel incorporates one of the largest single pieces of curved glass ever made at 193 square feet and weighs a whopping 1.8 tons. S/Y A is expected to be operated by a crew of 54.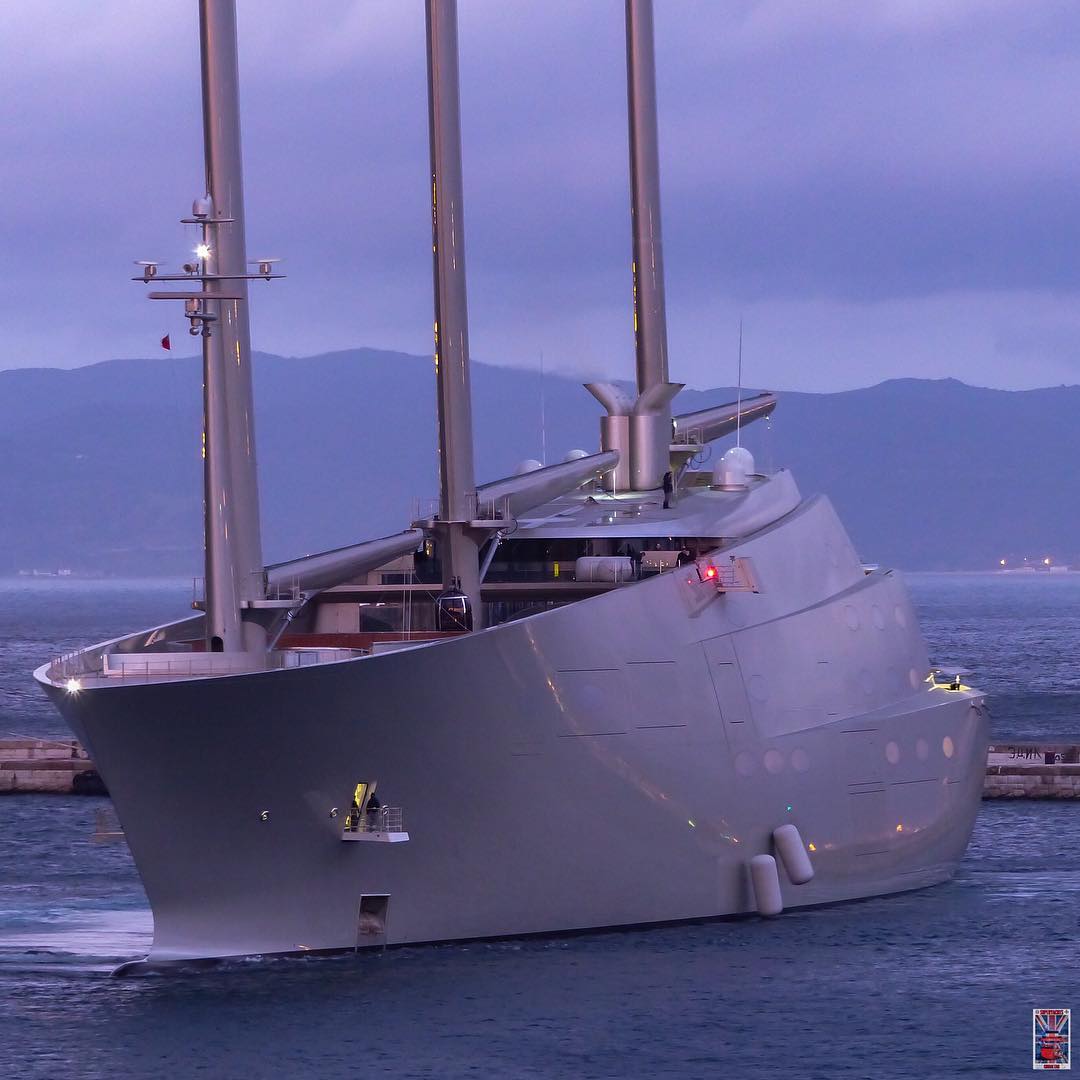 When the project for S/Y A was first announced in August 2015, she was first referred to as a sail-assisted motor yacht and can in fact reach up to 20 knots without using her sails as became known during her sea trials. Stretching across a beam of 24.8 meters at her widest point, she comes in at just 3,100GT less than Dilbar,
the largest yacht in the world by interior volume
.
Photos by @superyachts_gibraltar