Two weeks ago we
had reported
that S/Y A was back from her sea trials. Now the vessel, owned by
Russian billionaire Andrey Melnichenko
, has been spotted undergoing tests under sail for the first time this past weekend in Strande, northern Germany.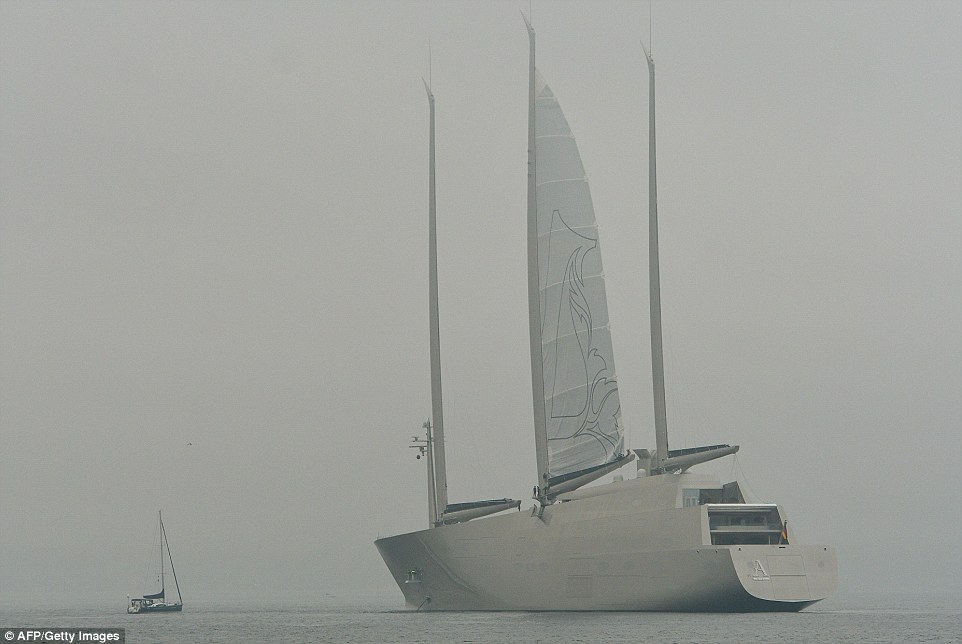 S/Y A was built at
Nobiskrug
in Kiel. Mr Melnichenko came to the German shipyard to inspect his new flagship earlier in August which is when the two megayachts of the A fleet
finally met
. Delivery is scheduled for early 2017.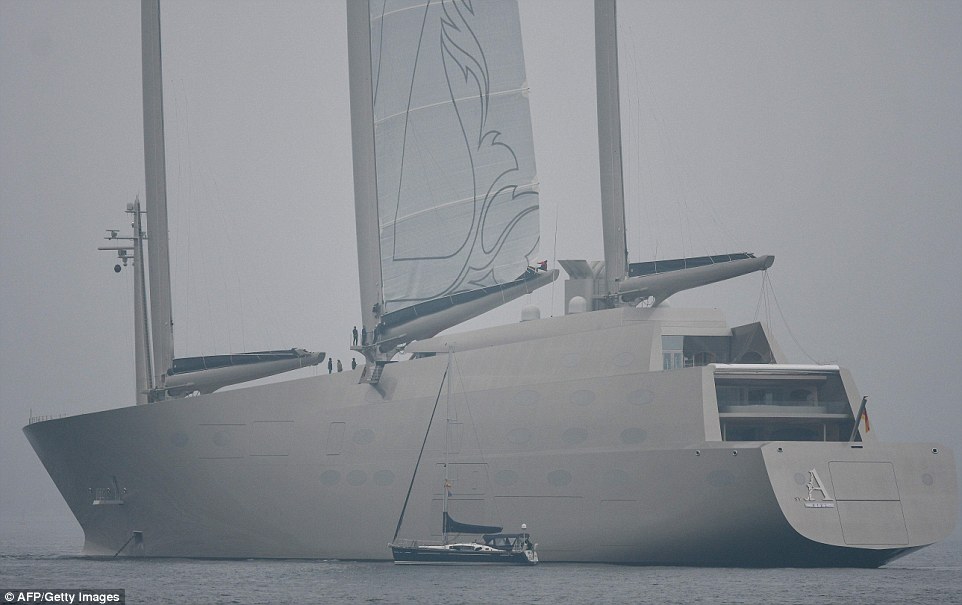 With masts taller than Big Ben at nearly 100 meters in height, S/Y A had managed to reach a top speed of 20 knots without using her sails during her first sea trials earlier this year. The yacht is projected to have a cruising speed of 16 knots powered by twin MTU engines of 4,827hp each which will give her a transatlantic range of 5,320 nautical miles.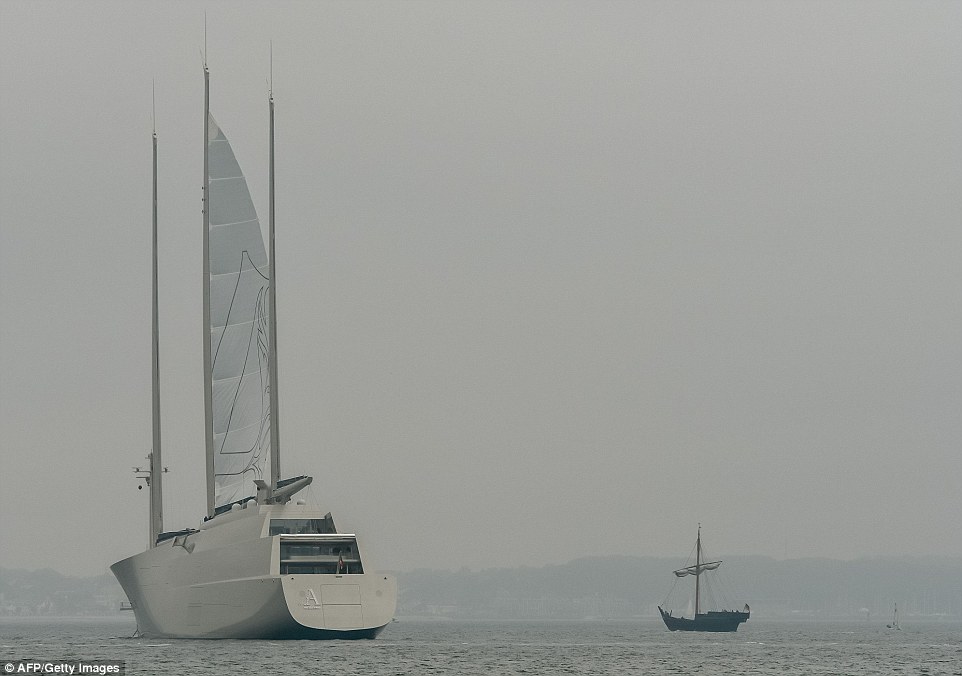 The yacht also boasts a digital control system that has a touch sensitive sheet of black glass, allowing the crew to raise and lower sails and the anchor with a simple swipe according to
the Daily Mail
. Earlier this week, widespread rumors that S/Y A would not be able to leave the Baltic Sea due to her deep 8-meter draught were denied by a spokesperson for Mr Melnichenko. The sailing yacht will indeed be able to travel through the Drogden strait that has an 8.3-meter depth.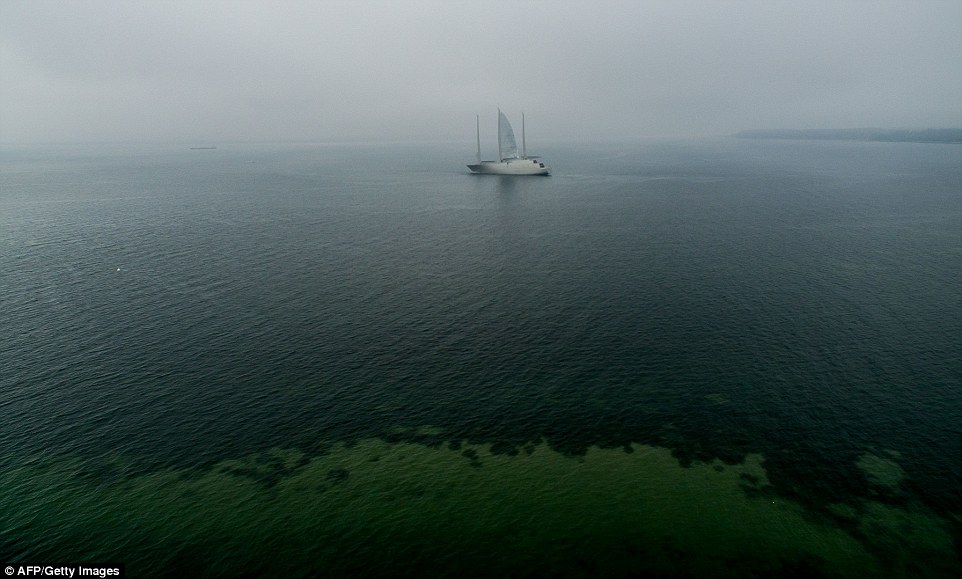 Philippe Starck is responsible for the design, whilst the rig and keel were done by Dutch-based Dykstra Naval Architects, with the masts constructed by British firm Magma Structures and the sails by Doyle Sails in the United States. The yacht boasts eight decks and her keel incorporates one of the largest single pieces of curved glass ever made at 193 square feet and weighs a whopping 1.8 tons.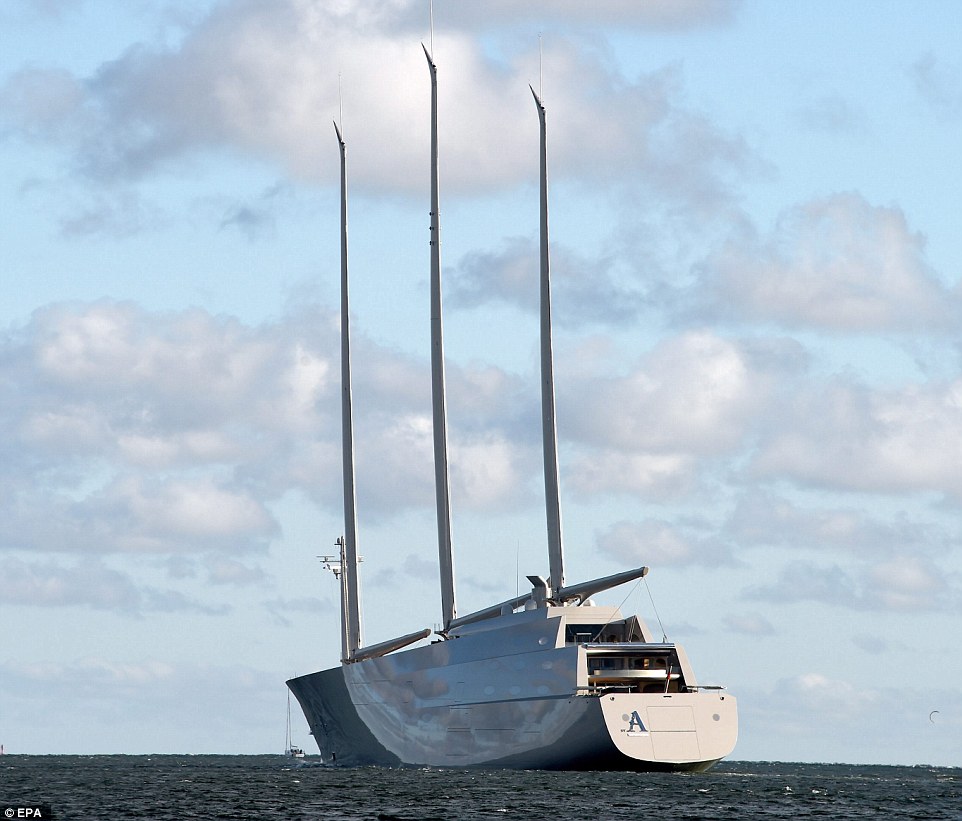 Photos via the Daily Mail