Following the fall of the Soviet Union in 1991, some Russians were able to amass vast fortunes putting them amongst the richest men in the world. According to
Forbes
, Russia currently has 77 billionaires despite the country's current economic crisis.
In the past two decades, these oligarchs have been instrumental to the development of the yachting industry, setting a new benchmark as to what could be considered to be a megayacht.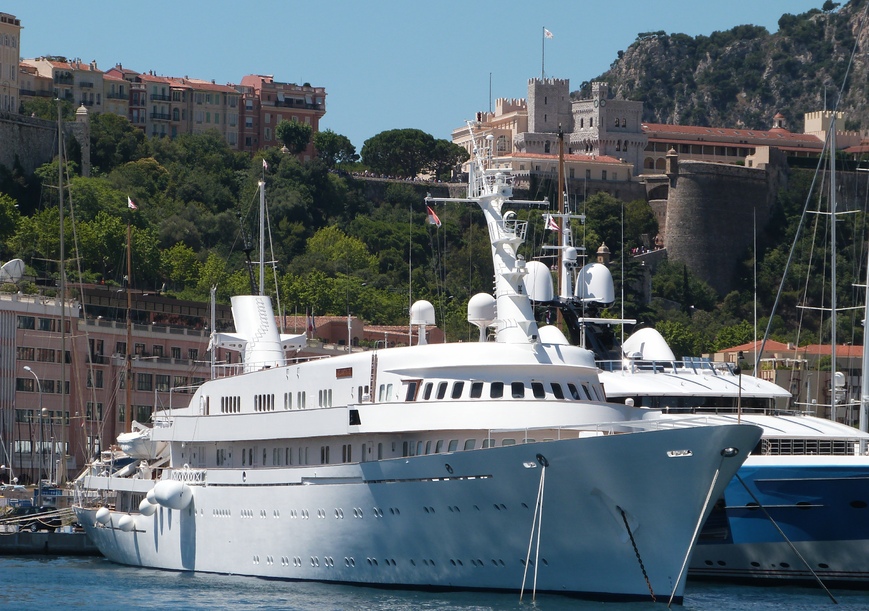 In 1990, the world of megayachts was mainly dominated by Middle Eastern Royal families and Greek magnates such as Stavros Niarchos (commissioned the
Atlantis
and
Atlantis II
). The 147m
Prince Abdulaziz
, owned by the Saudi Royal family, was at the time the largest superyacht in the world.
In the late 1990s and early 2000s, the landscape of the megayacht industry however started to change with a new influx of owners from Russia and the US tech scene. From 1992 to 2005, 20 superyachts over 80 meters in length were delivered, surpassing the 19 megayachts delivered from 1865 to 1992.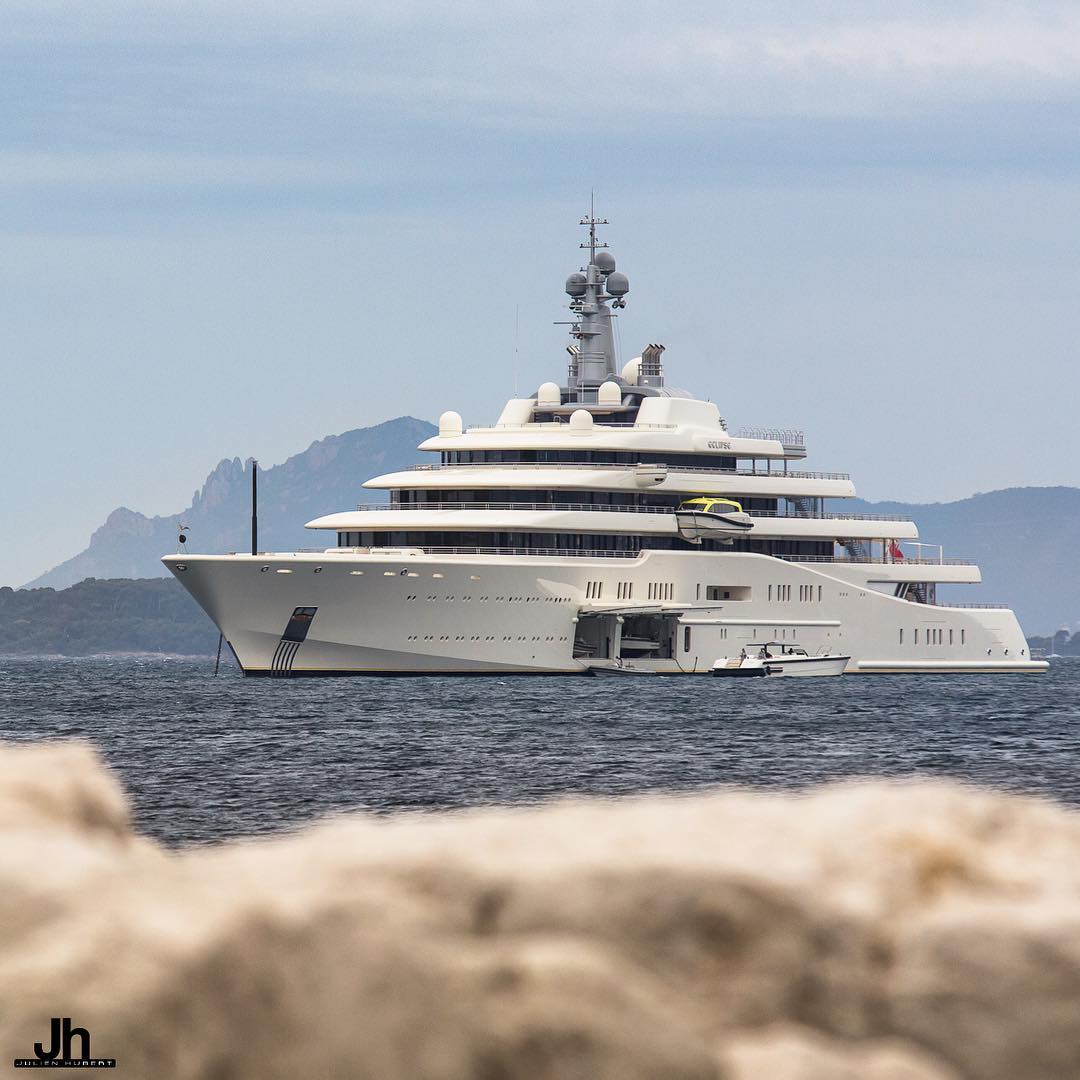 As the financial crisis hit the sector in 2008, the small and middle-size yachting market was severely hit but while many thought the megayacht industry would collapse, it continued its exponential growth. Between 2008 and 2016, a further 48 megayachts have been built, doubling the previous decades' amount of yachts over 80m delivered.
Not only were there suddenly more megayachts but their size also grew with the 162.5m Eclipse being delivered in 2010 for Mr. Abramovich. This growth in uncertain times was once again, in most part, brought by an expanding class of Russian oligarchs.
Serene
, first yacht built by Ficantieri was ordered by Yuri Sheffler before being
sold in 2015
to a Middle Eastern buyer.
M/Y A
was famously commissioned by Andrei Melnichenko and delivered in 2008, same year as Lurssen delivered the first 110m
Dilbar
to Mr Usmanov.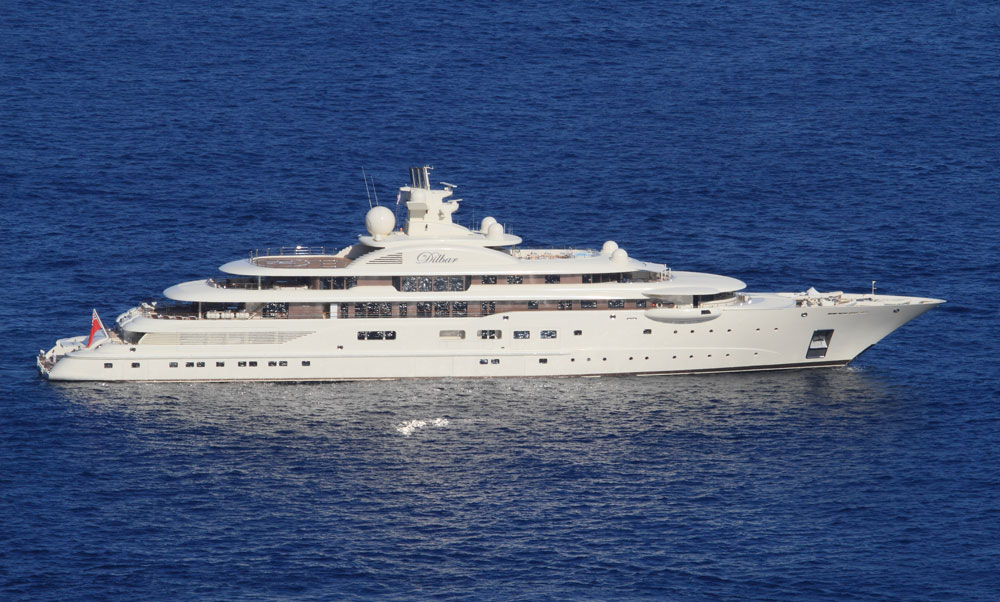 As many began to think that this segment would finally collapse with a weak recovery followed by recession in Russia, demand did not go away. In 2014, 104m
Quantum Blue
was delivered to Sergey Galitskiy and 140m
Ocean Victory
to Viktor Rashnikov.
In the summer of 2016, a new
Dilbar
, which is now speculated to be the largest yacht by gross tonnage, was delivered to Mr Usmanov. As for Abramovich's Navy, it has now been split up with Eugene Schvidler now owning Le Grand Bleu, Farkhad Akhmedov buying Luna whilst Pelorus and Ecstasea were both sold to Middle Eastern buyers.
Whether this growth of the megayacht sector will continue is questionable due to renewed turmoil in Russia's economy. Melnichenko's newest
142m S/Y A
project however does seem to be a good indicator that there may be one day a 200m yacht.
Here below are some of the most advanced and industry-leading yachts that were commissioned by Russian oligarchs over the past two decades.
162.5m Eclipse - Roman Abramovich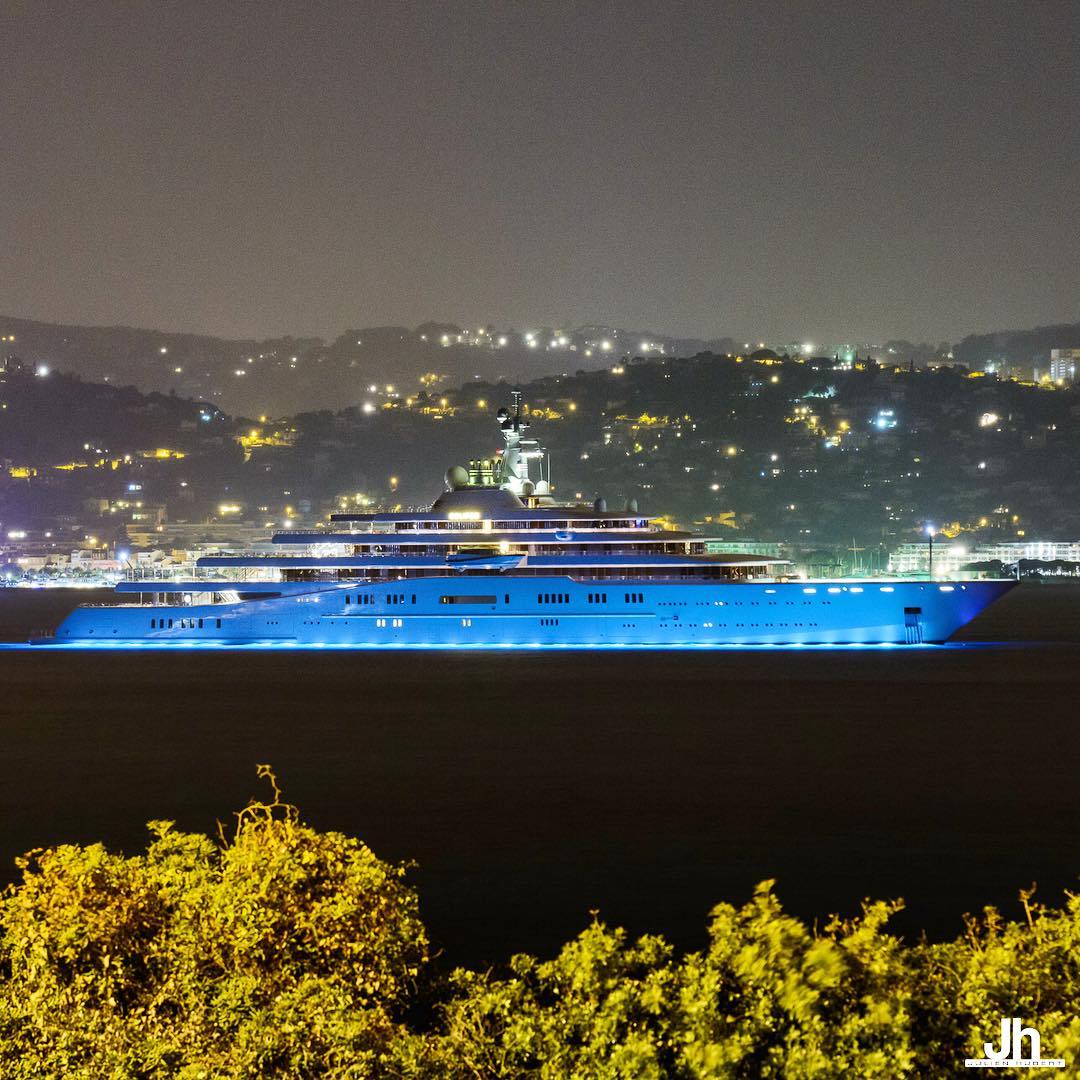 Photo by Julien Hubert
The 162.5m yacht was built by by German shipyard
Blohm & Voss
in 2010 and held the title of the world's largest private yacht until 2013, when the 180 metre
Azzam
stole the crown. Although not all the details of the megayacht are unveiled, it is known that her interiors feature designs by the renowned London-based team at Terence Disdale Design. It is speculated that
Eclipse
boasts a military-grade missile defense system, armor plating and bulletproof windows, while hosting three helipads, a private theater and a fitness center.
156m Dilbar - Alisher Usmanov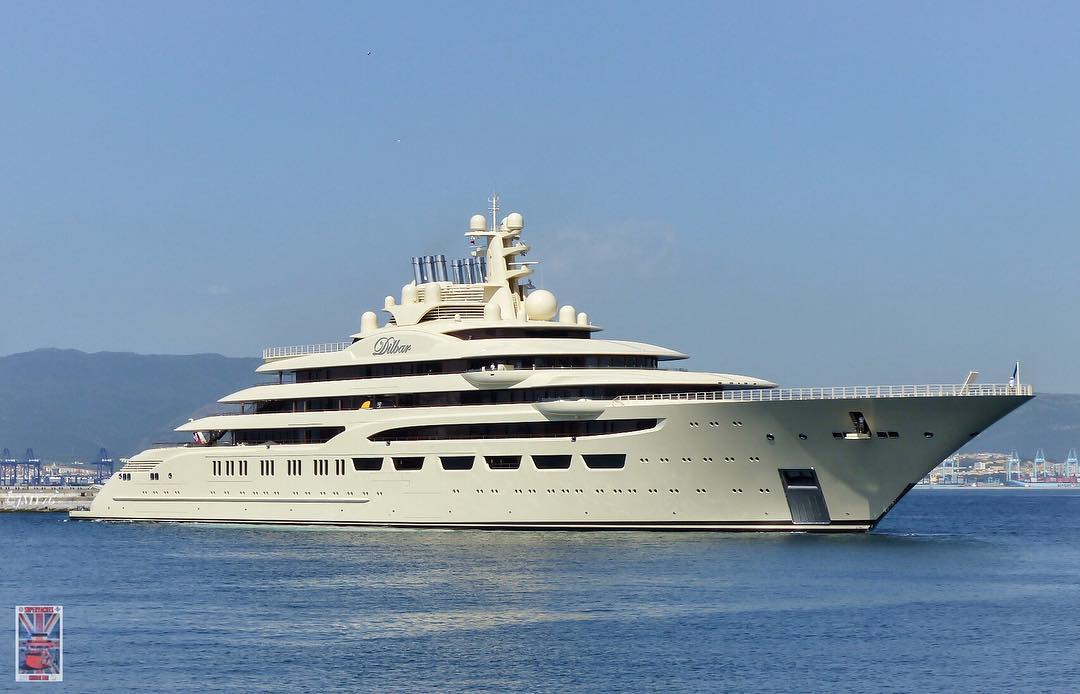 Photo by @superyachts_gibraltar
World's largest yacht by a volume, the 156m
Dilbar
was delivered to
Alisher Usmanov
in May 2016. Confidentiality is upheld to the highest degree at
Lurssen
, which
celebrated its 140th anniversary in 2015
, but it is understood that Dilbar's exterior design comes from Espen Oeino with interiors by Andrew Winch. It is also know the yacht has a steel hull and aluminium superstructure. The Russian oligarch has another Lurssen superyacht, 110m
Ona
, that was previously named Dilbar as well.
140m Ocean Victory - Viktor Rashnikov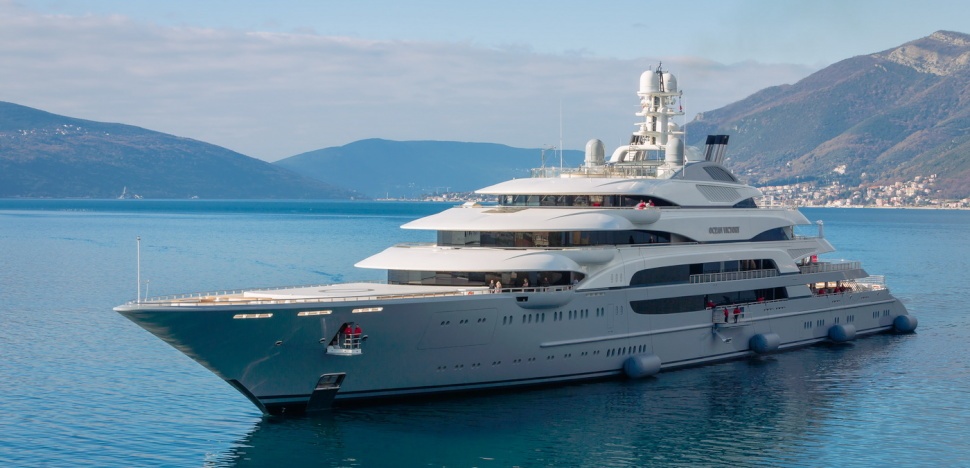 Delivered by
Fincantieri
in 2014,
Ocean Victory
is designed by Espen Oeino with interior spaces created by the late Alberto Pinto together with Sessa Romboli. Owned by Viktor Rashnikov, the vessel accommodates up to 36 guests. As with many other yachts of this size, she is packed with alluring features such as 6 pools spread out over her 7 decks, an internal floodable dock to house her 14m tender,two helipads and a vast spa area.
119m A - Andrey Melnichenko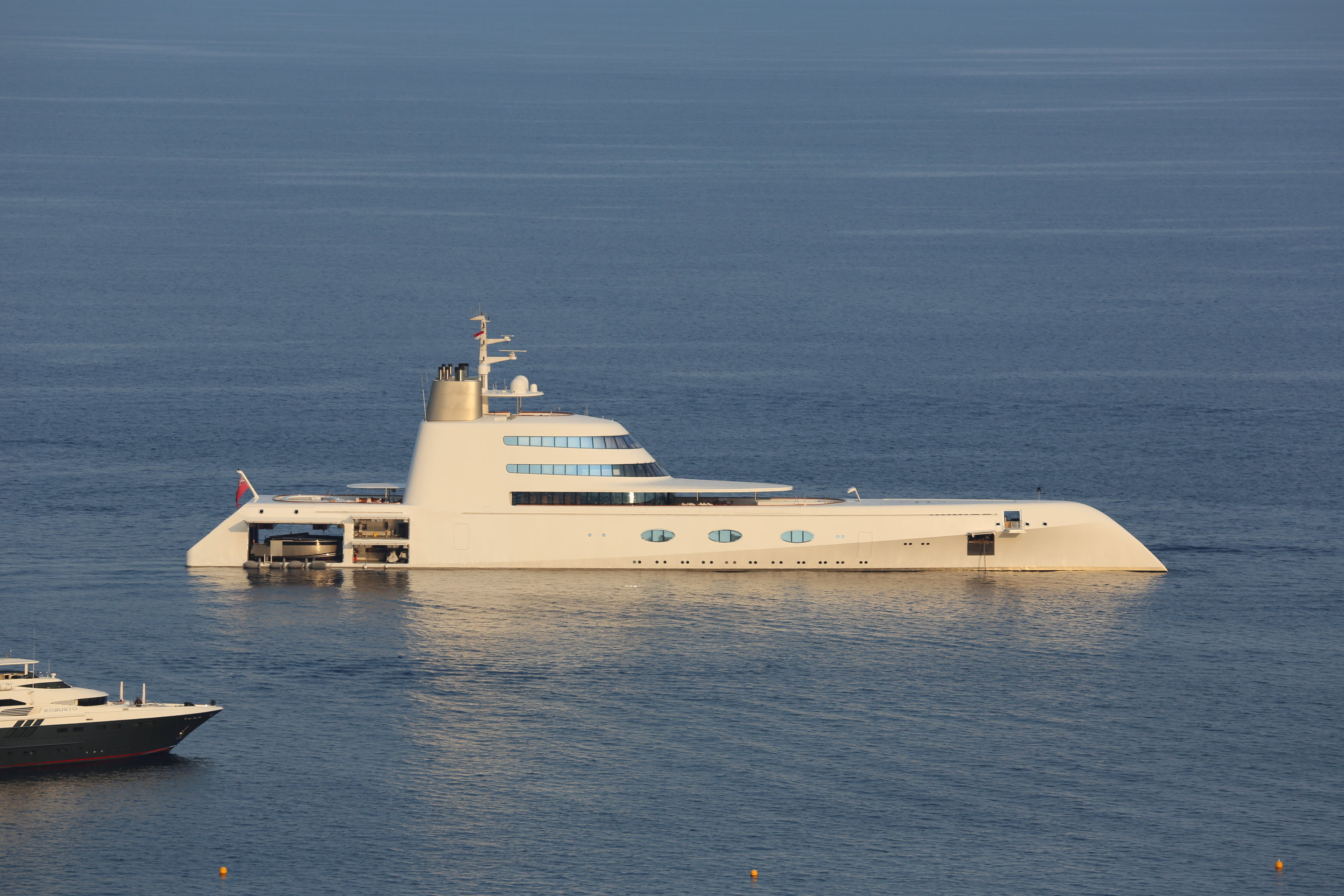 M/Y A
, owned by Andrey Melnichenko is reportedly now
for sale
. A was built by
Blohm+Voss
in 2008. Designed by Philippe Starck, the vessel remains the most talked-about yacht on the seas. She is capable of accommodating 14 guests in 7 luxurious cabins, as well as a crew of 42. Mr Melnichenko's second yacht, the 142.8m
S/Y A
, is being built at the Nobiskrug shipyard in Germany. According to the
Daily Mail
, the new project will cost close to 450 million dollars.
99m Madame Gu - Andrei Skoch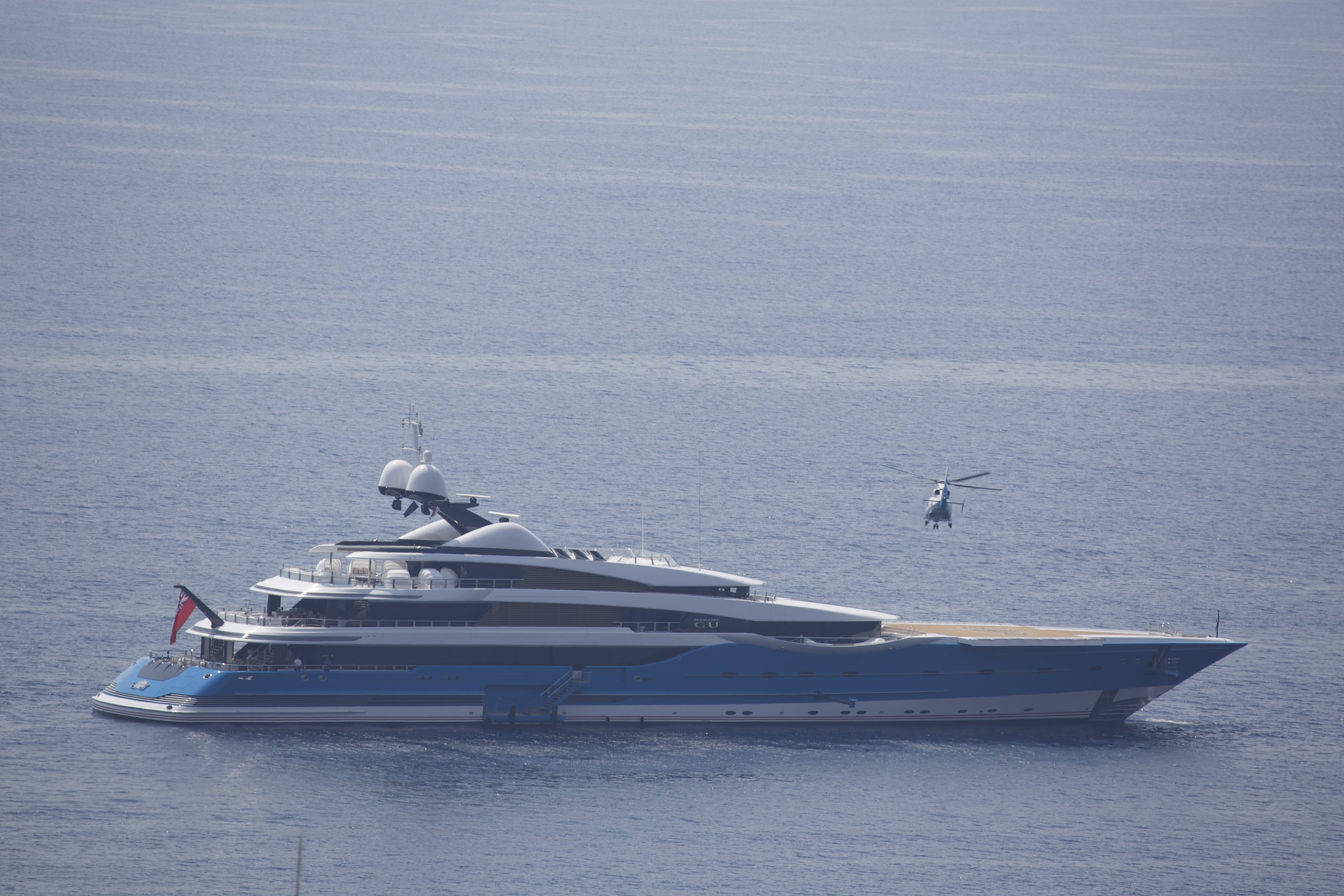 According to
Forbes Russia
, the 99m superyacht belongs to
Andrei Skoch
. Madame Gu was built by
Feadship
in 2013 and delivered after four years of construction. Andrew Winch styled her exterior, whilst De Voogt was responsible for the naval architecture. With perfect proportions, it's hard to imagine that her tonnage exceeds 2,900 GRT. The interior, also designed by Andrew Winch, accommodates twelve guests in six cabins. The crew quarters are composed of 18 cabins for 36 members. This twin screw superyacht is powered by quadruple 3,600kW MTU engines providing a top speed of 24 knots and a cruising speed of 22 knots.
95.15m Palladium - Mikhail Prokhorov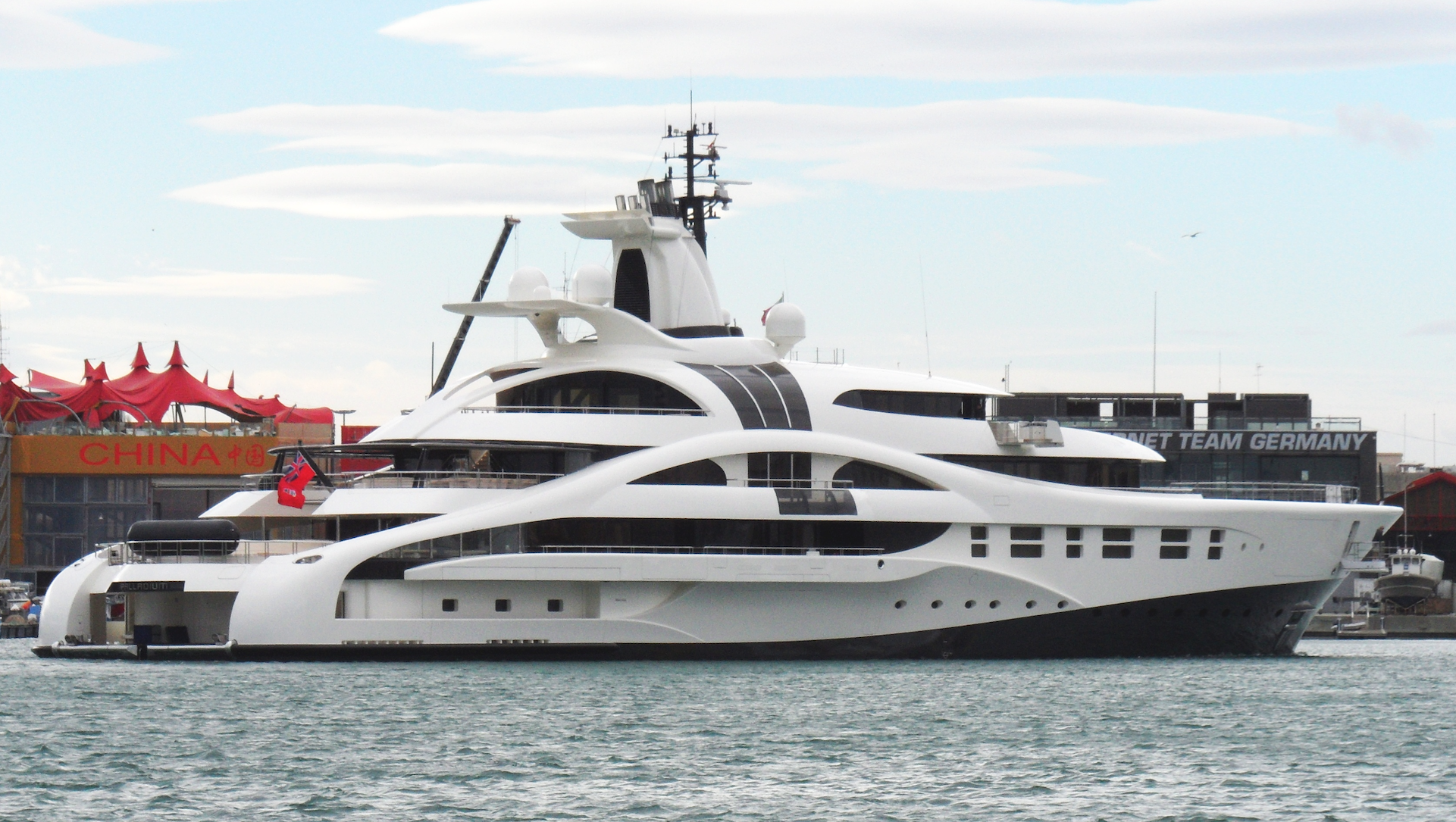 With an original design by Michael Leach,
Palladium
, formerly Project Orca, is thought to be owned by
Mikhail Prokhorov
. Palladium is a 95.15m (312.17 ft) luxury motor yacht, built by Blohm + Voss in 2010. With a beam of 16.00m and a draft of 4.40m, she has a steel hull and aluminium superstructure.
88.5m Nirvana - Vladimir Potanin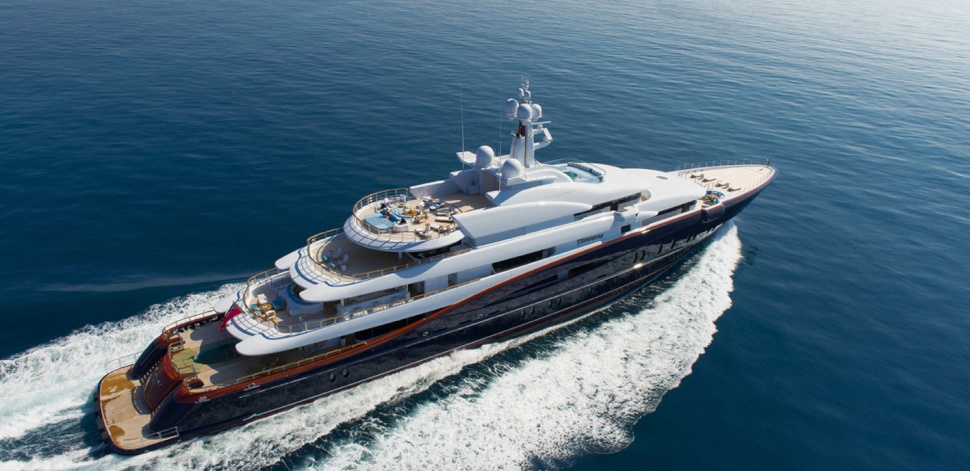 Built by Oceanco in 2012,
Nirvana
was the star of the Monaco Yacht Show the following year busting an aquarium aft and a set of revolutionary features. Owned by
Vladimir Potanin
, the yacht features a jungle-themed interior design. Nirvana also hosts two spa pools and extensive lounging accommodations. Designed by Sam Sorgiovanni, the yacht has a transpacific range and a maximum speed of 19.5 knots. Nirvana was previously listed for sale asking 199 million euros but was supposedly taken off the market without any sale occurring.