After
her technical launch in August 2019
, the 182.9-metre Research Expedition Vessel (
REV Ocean
) has arrived at the Vard Brattvaag shipyard in Norway for the next phase of construction. The vessel ordered by Norwegian 4th richest man, Kjell Inge Røkke, is set to become the largest yacht in the world, beating out the current record holder,
the 180-metre Azzam
by 1.6 metres.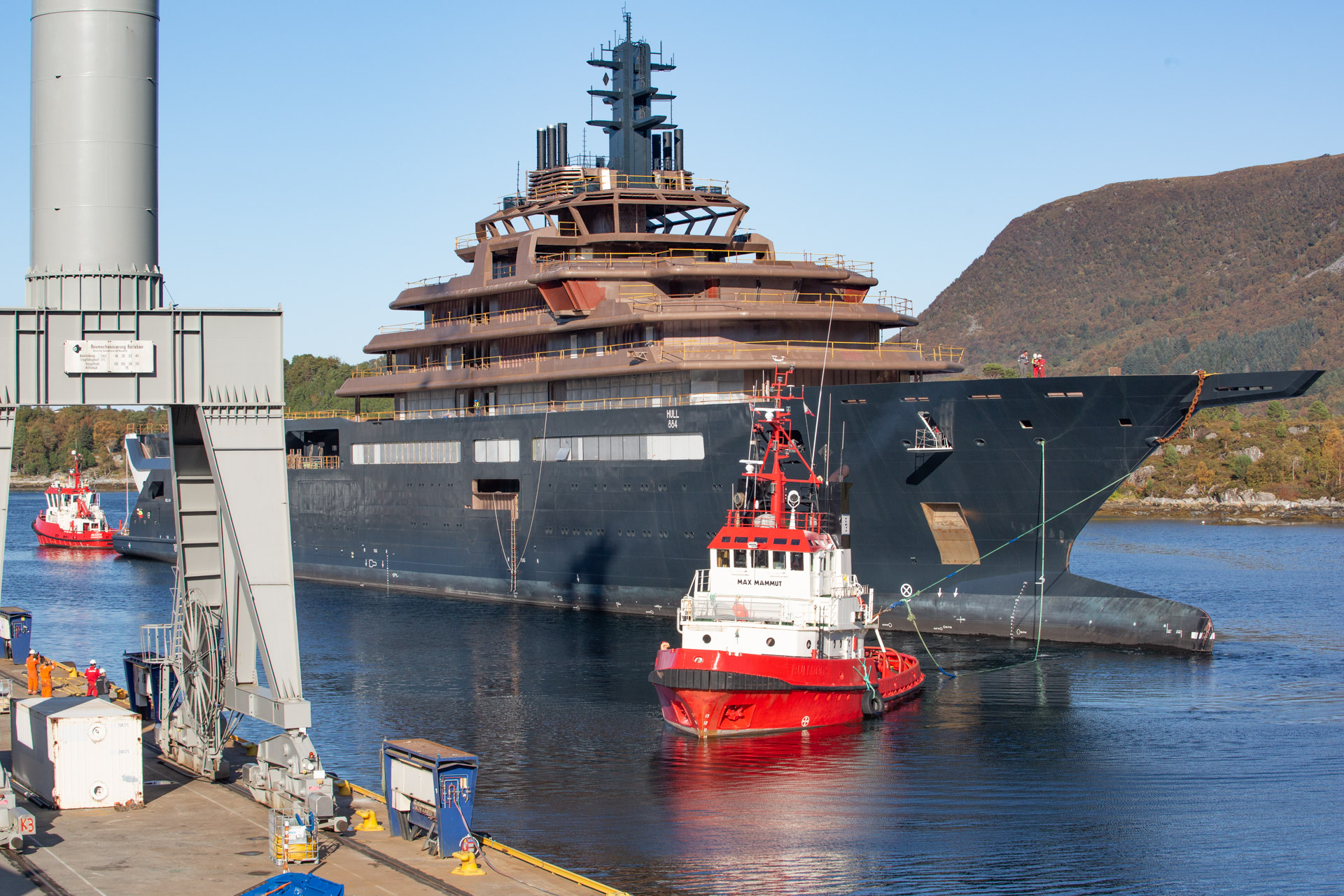 Photo: Lawrence Hislop via REV Ocean

Nina Jensen, CEO of REV Ocean, said upon the arrival:
Today is one of the most exciting moments in the development of our research vessel. We now watch with great anticipation as she will develop into a full-fledged and operational vessel with state of the art scientific equipment to be installed by the talented team at Vard Brattvaag. This is a major milestone towards achieving our mission of achieving one healthy ocean.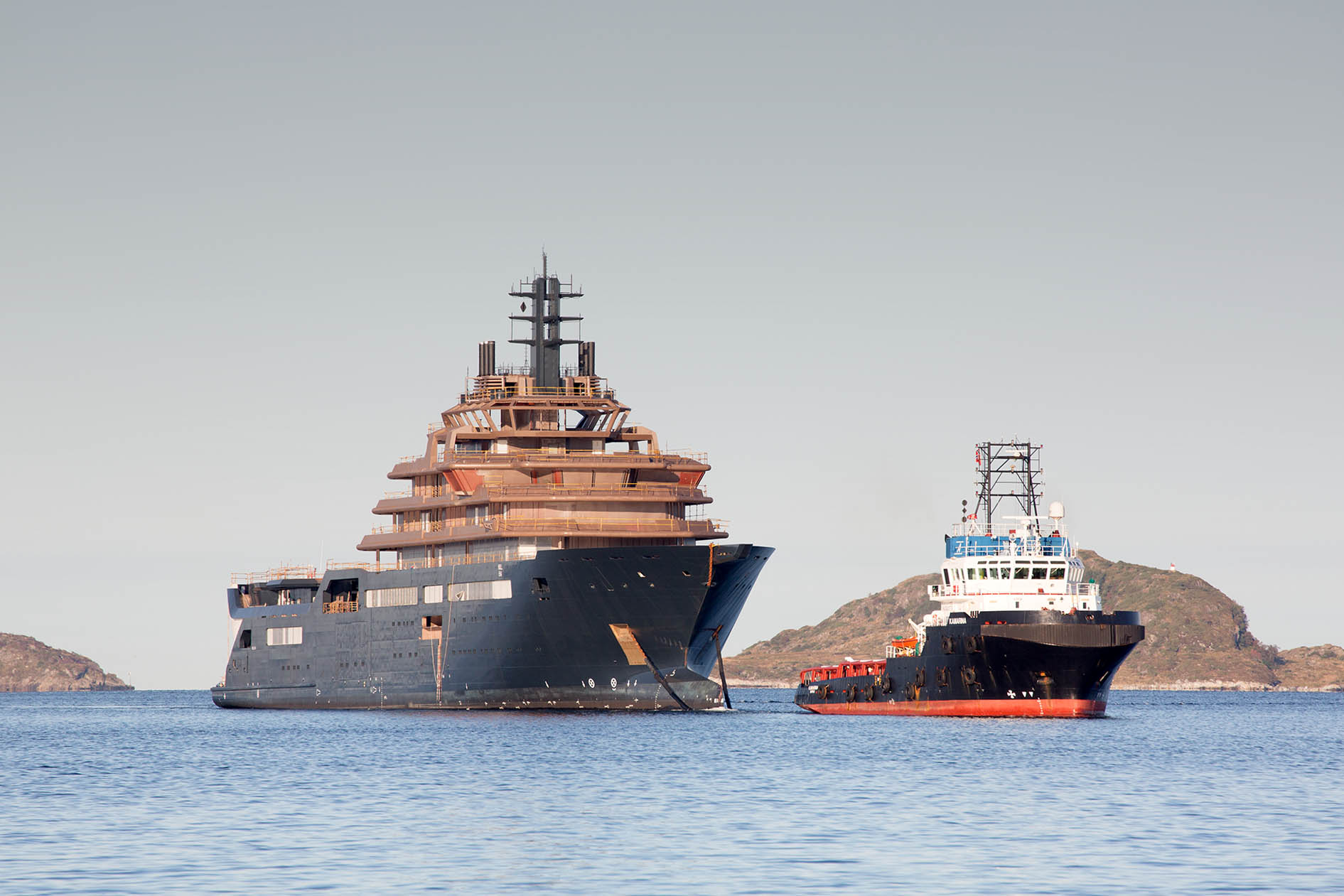 Photo: Lawrence Hislop via REV Ocean

REV
has been commissioned by Norwegian ocean research company Rosellinis Four-10, owned by Norwegian industrialist billionaire Kjell Inge Roekke. His real-time net worth is estimated at $3.2 billion (Forbes). Meanwhile, REV Ocean is a not-for-profit foundation established and funded by Kjell Inge Røkke together with marine biologist Nina Jensen, former CEO of WWF Norway (Verdens naturfond).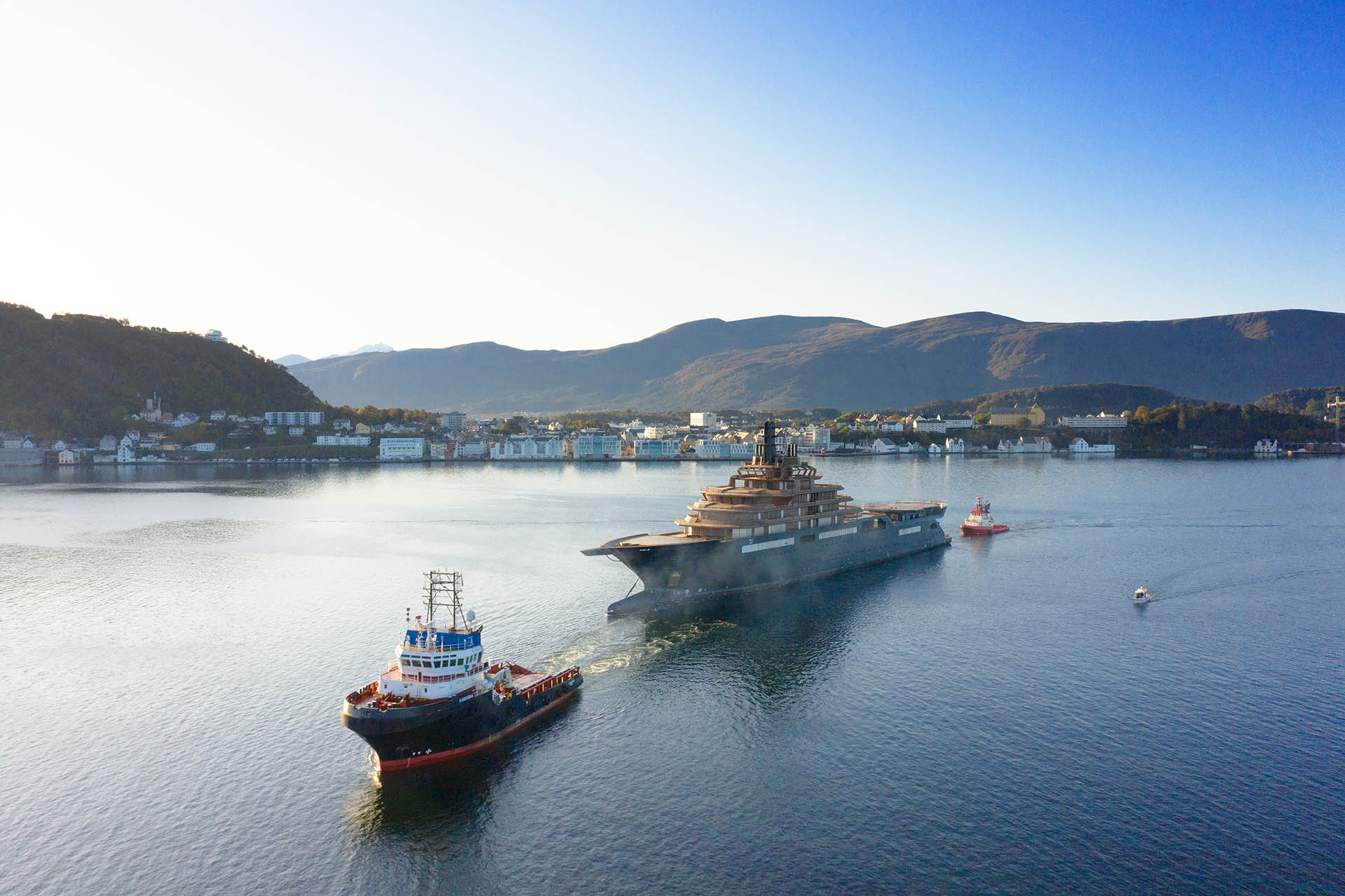 Photo: Espen Gjelsten / Fuglefjellet via REV Ocean

The superyacht was designed by
Espen Oeino
for expedition activities has been built by commercial shipbuilder VARD. The renowned designer also worked on the world's largest expedition superyacht at the moment of writing,
the 125-metre Lürssen Octopus
.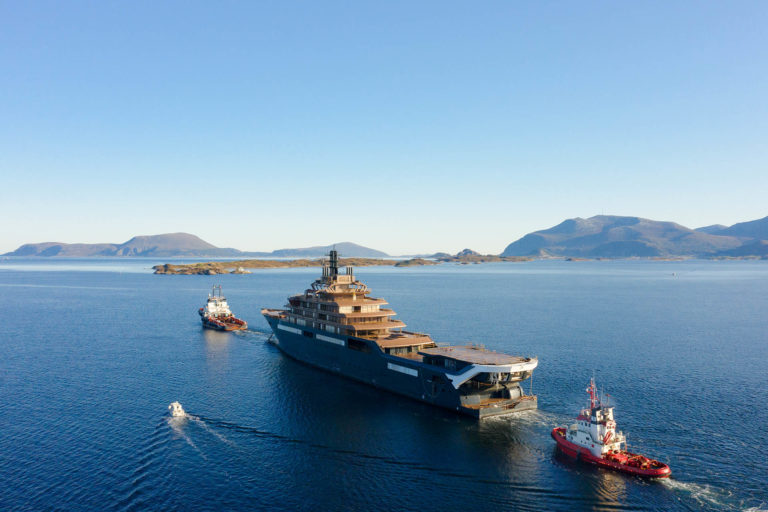 Photo: Espen Gjelsten / Fuglefjellet via REV Ocean

Her robust exterior lines and modern features ensure she is able to cruise in arctic and tropical areas alike, with a hull built to ICE PC6 for navigation in ice. Two helipads can host drones and helicopter, while overhead cranes can lift and launch equipment weighing up to 20T over the side.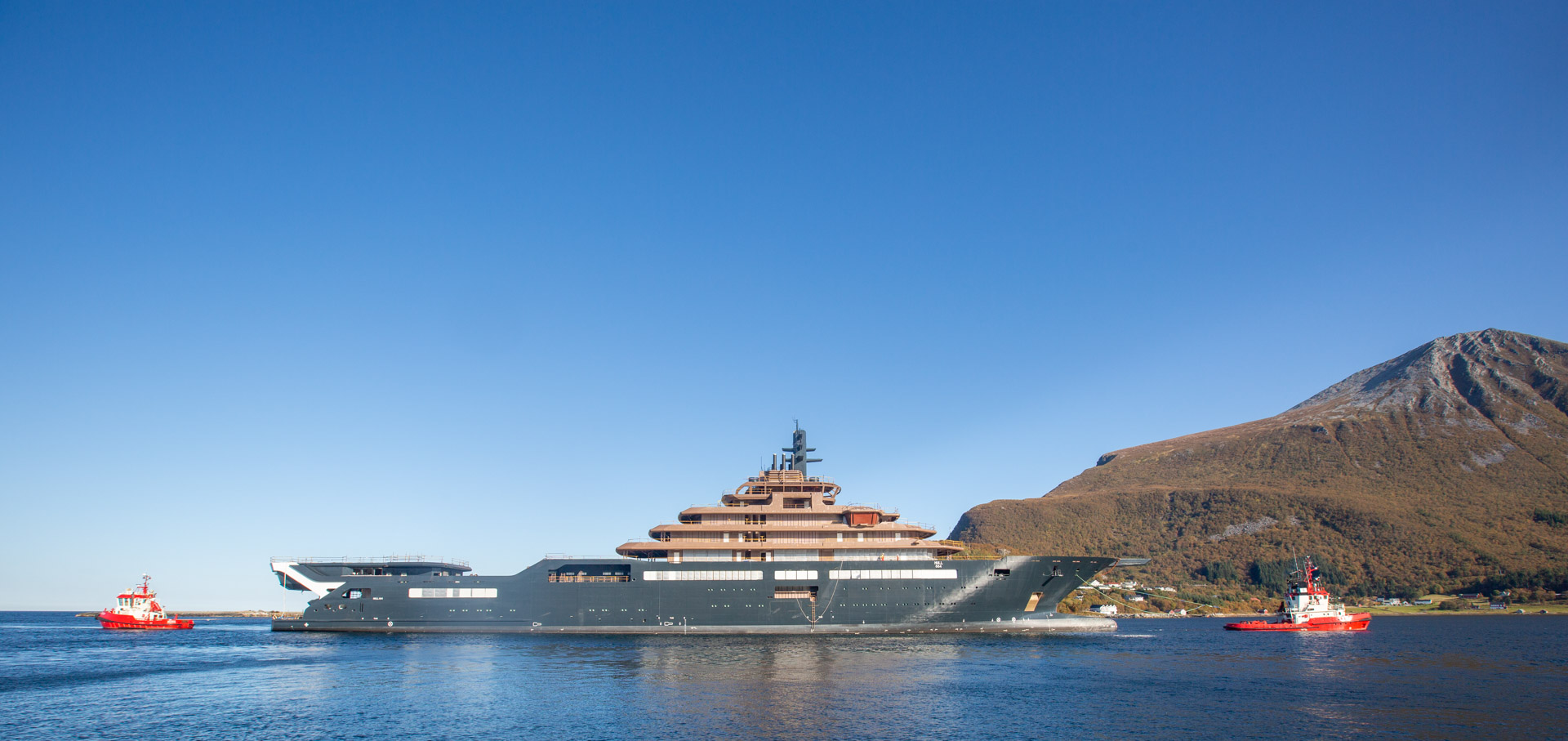 Photo: Lawrence Hislop via REV Ocean

REV Ocean will be equipped for conducting missions that cover the entire global marine ecosystem and will be an inclusive global vessel for testing and proliferating ocean solutions. The vessel will be used by scientists and innovators for solutions-oriented research that explore issues such as the impact CO2 emissions have on the ocean, plastic pollution, and unsustainable fishing.
The vessel is 182.9 meters long and will have the capacity of holding 55 scientists and 35 crew. Equipment on-board includes scientific trawls, sonar systems, laboratories, auditorium, moonpool, Triton submarine with 2,300-metre depth capacity, an ROV with 6,000-metre depth capacity and advanced communication equipment.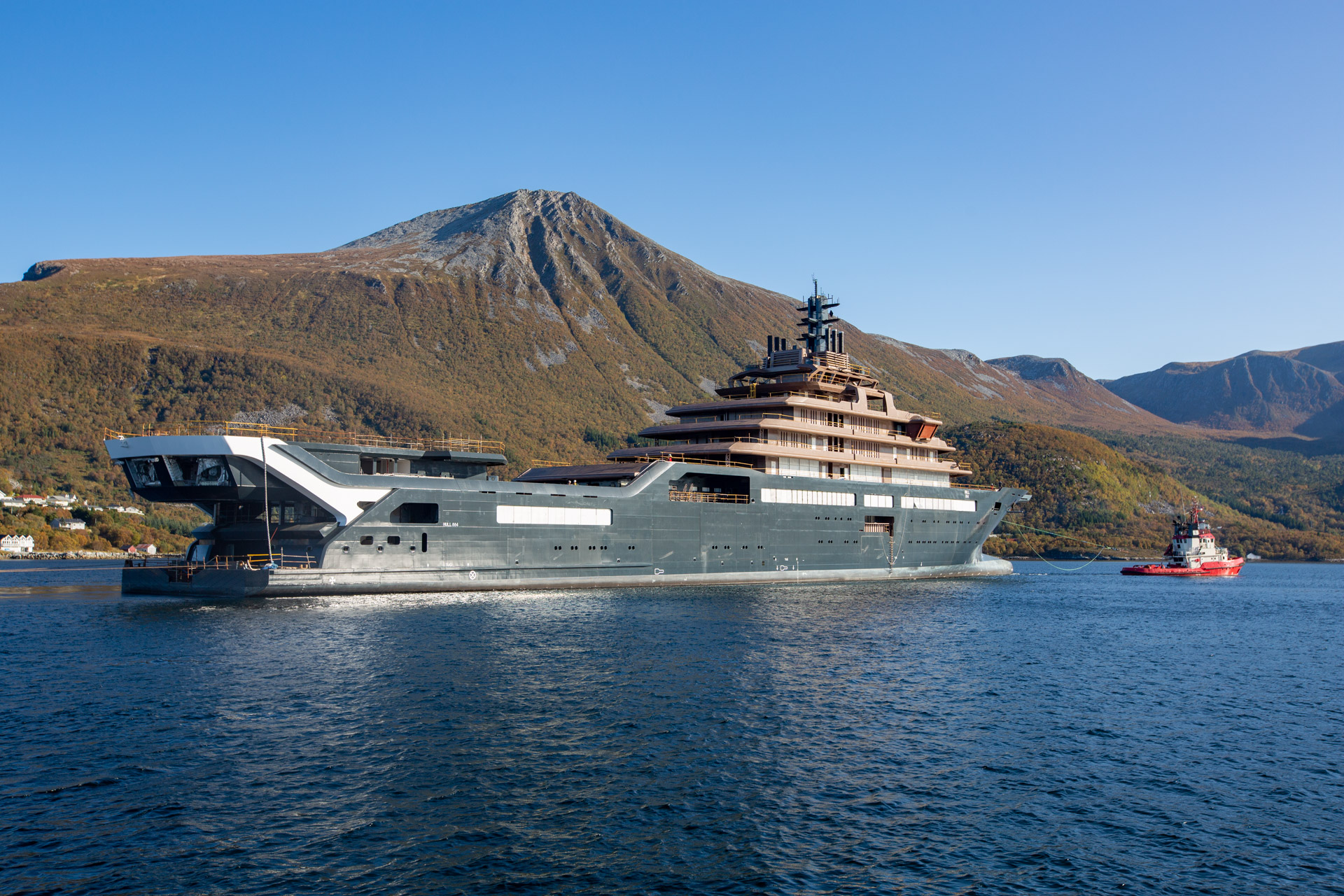 Photo: Lawrence Hislop via REV Ocean

The vessel will be constructed to run on diesel electric engines, with an additional 3MW lithium-ion battery pack for peak shaving and ensuring optimum efficiency. She will also qualify for the Polar Code adopted by The International Maritime Organisation for ships operating in Arctic and Antarctic conditions and can operate autonomously for 114 days.
Built for environmental research missions, the Research Expedition Vessel (REV) will also be available for charter for recreational purposes and expeditions.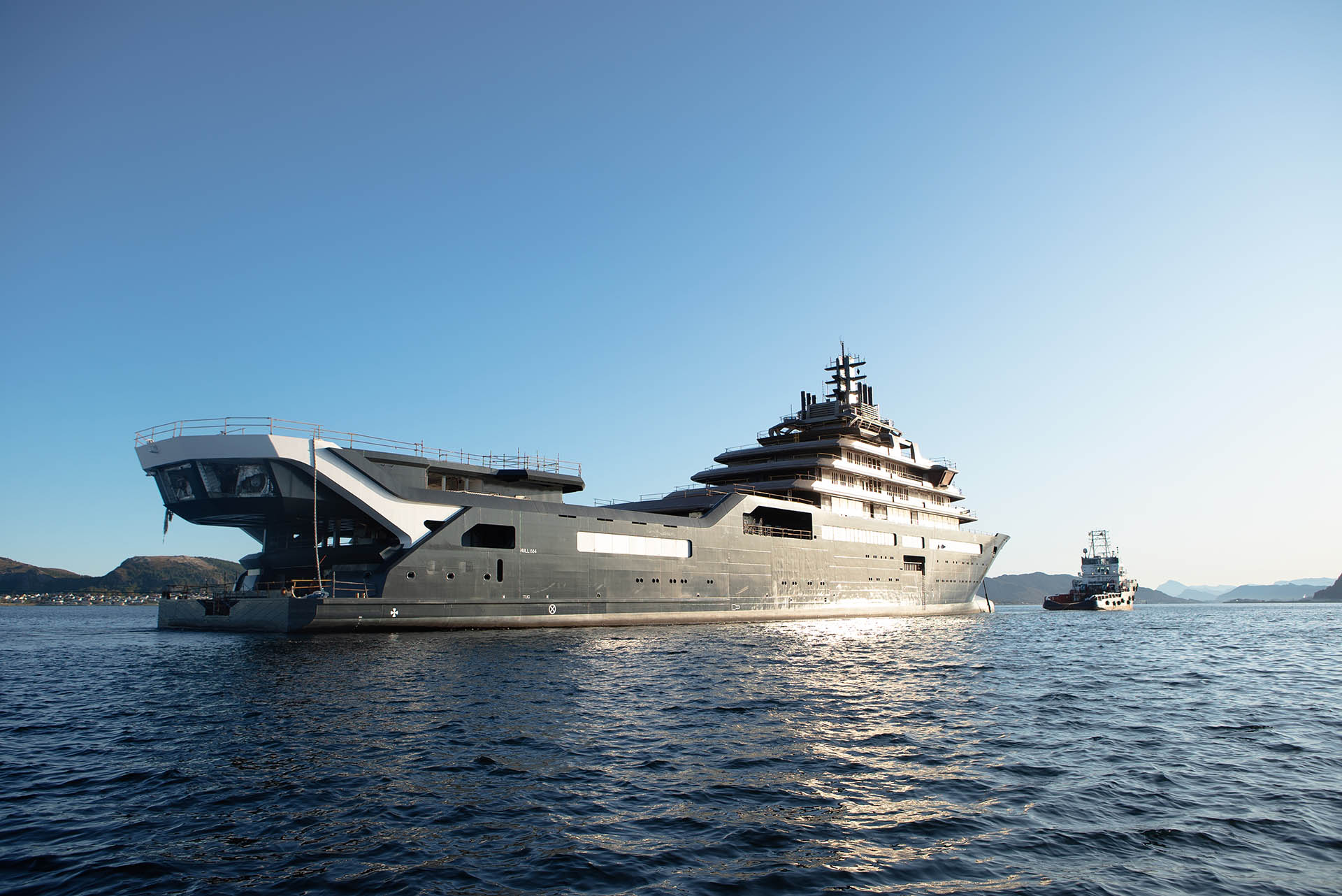 Photo: Espen Gjelsten / Fuglefjellet via REV Ocean

George Gill, Project Director and Owners Representative, said:
REV's arrival in Brattvåg is a crucial step in her development, she will lay here in Norway for the coming months, and this establishes the core groundwork for the research and operations of the vessel. Getting these important systems and her keystone machinery right is critical to her success and position within the Worlds research fleet.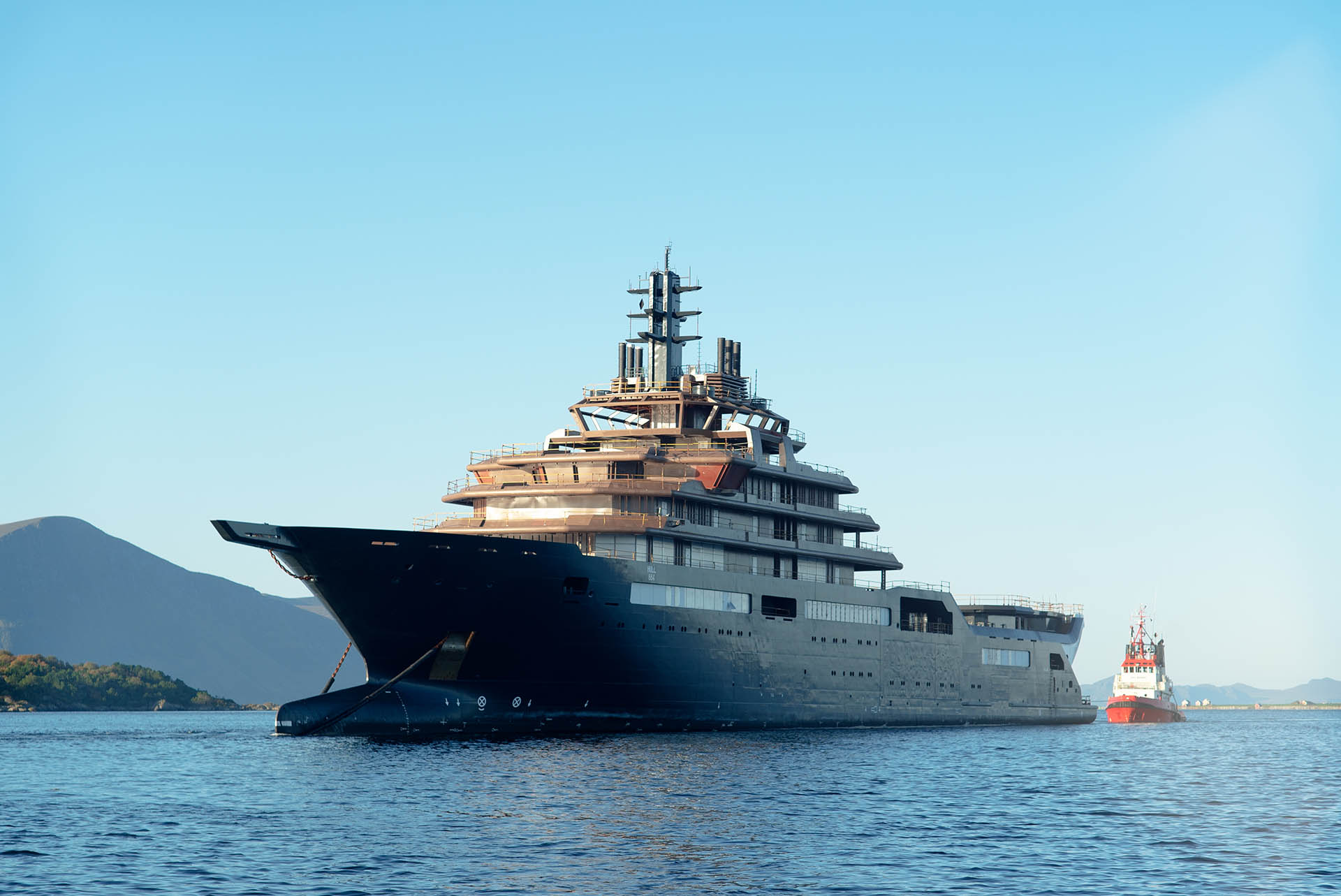 Photo: Espen Gjelsten / Fuglefjellet via REV Ocean

Oystein Mikelborg, REV Ocean Operations Director, added:
The arrival in Brattvåg is a major milestone and a new chapter for REV Ocean. In the next few months, VARD Brattvaag will turn this into one of the world's most advanced research vessels. The complexity and sheer scale of the work ahead is challenging, and I know it will be very busy days ahead both for the yard and the Owner's team.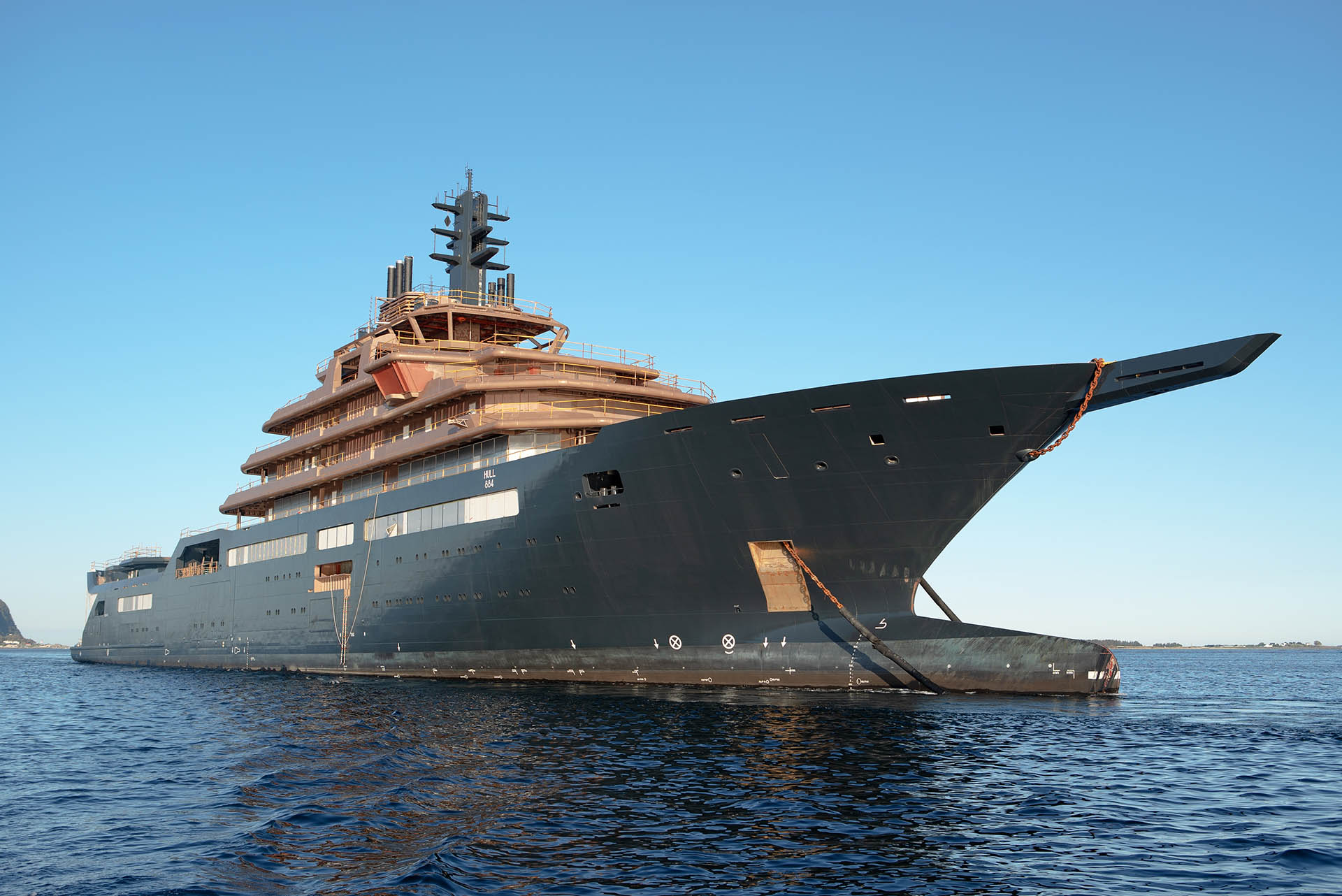 Photo: Espen Gjelsten / Fuglefjellet via REV Ocean

The vessel shall remain at the shipyard for eight-month outfitting, further headed to Germany for final stages of construction. The full completion is scheduled for late 2020/ early 2021.