The world's largest superyacht's construction is going under a tight schedule at the VARD shipyard in Tulcea, Romania.
The 181-metre explorer REV
will hit the water in Tulcea on August 22 for the first time, then within approximately 30 days being towed to the Brattvåg shipyard on the west coast of Norway for more construction work.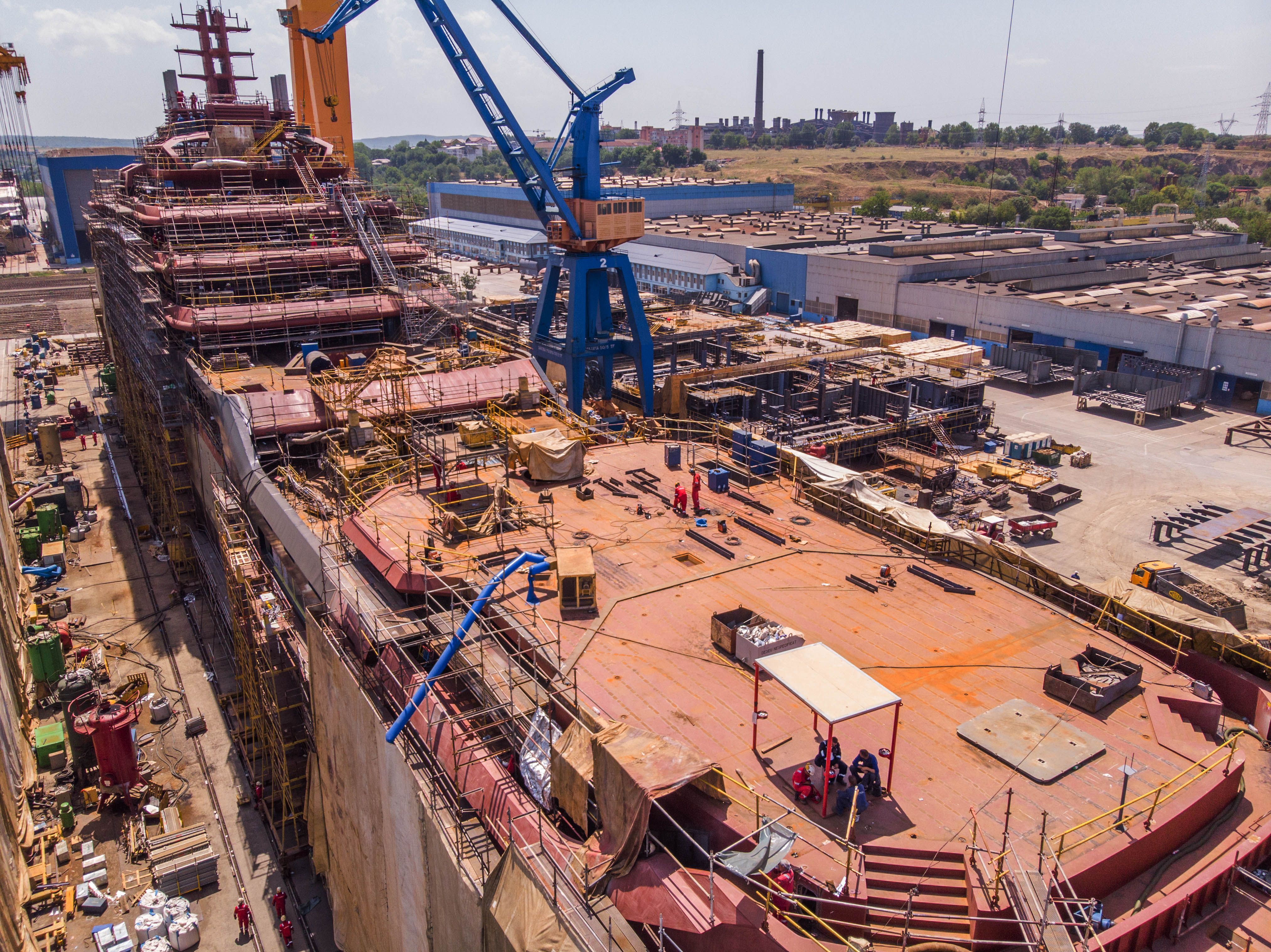 REV
has been commissioned by Norwegian ocean research company Rosellinis Four-10, owned by Norwegian industrialist billionaire Kjell Inge Roekke. His real-time net worth is estimated at $3.2 billion (Forbes).
Built for environmental research missions in partnership with WWF Norway, the Research Expedition Vessel (REV) will also be available for charter for recreational purposes and expeditions. She will be able to accommodate up to 60 scientists and 30 crew during research expeditions once finished.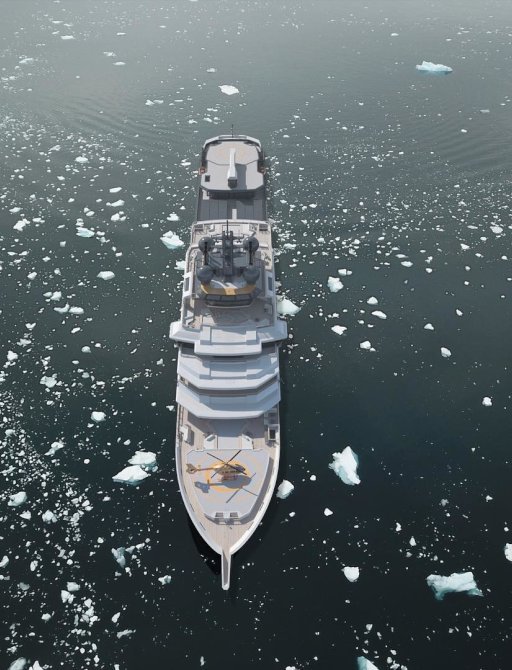 REV
is cincidered a significant project for all Norwegians, as Norway is one of a world-leading maritime nations and has the opportunitiy of taking on a global leadership role for exploring and taking care of the ocean. The Prime Minister of Norway supports the vision that 'oceans are under pressure due to climate change, overfishing and waste pollution. To ensure the future growth of the ocean economy, we need to harvest resources in a sustainable way'.
Designed to operate in remote and vulnerable waters for long periods without additional external support, the ship will be equipped for research and investigation of the entire marine ecosystem. The superyacht disposes of a range of equipment designed to explore, document and collect.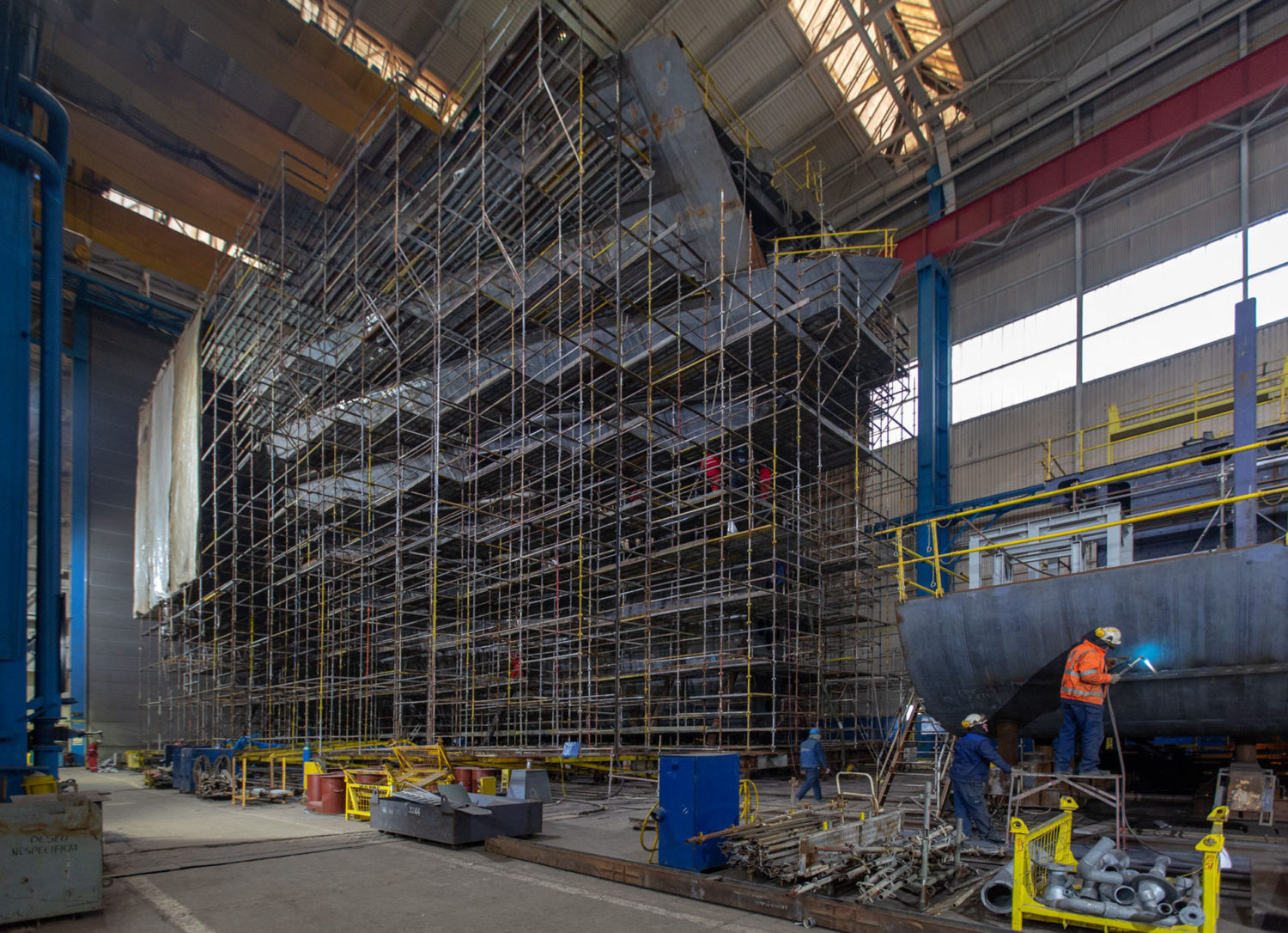 She will also qualify for the Polar Code adopted by The International Maritime Organisation for ships operating in Arctic and Antarctic conditions and can operate autonomously for 114 days.
Thought-out by acclaimed desiner Espen Eino, REV is tailored for research and expedition activities. Her robust exterior lines and modern features ensure she is able to cruise in arctic and tropical areas alike, with a hull built to ICE PC6 for navigation in ice. Two helipads can host drones and helicopter, while overhead cranes can lift and launch equipment weighing up to 20T over the side.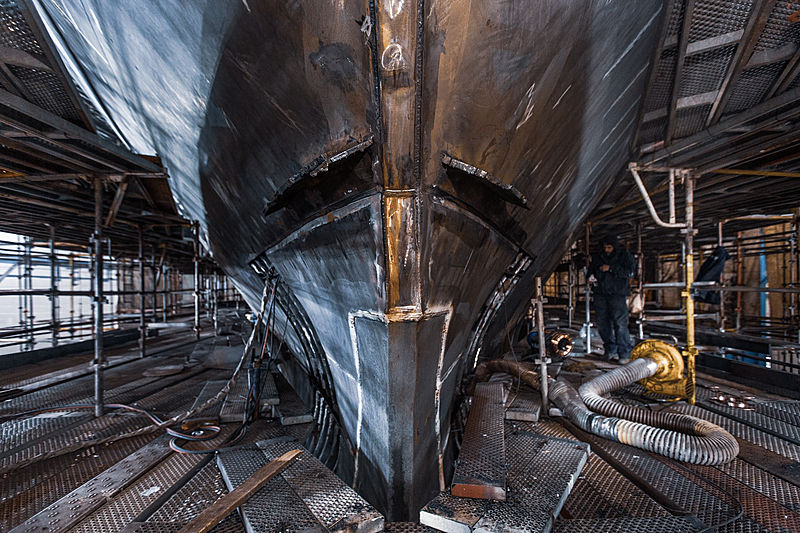 Her drop keels enable echo sounders and sonars to be placed in undisturbed water below the hull for research of the world's ecosystems, and built into her stern is a trawl hangar and pelagic trawling system.
Built to the highest standards for both expeditions and recreational purposes the ship includes such features as a hospital with a medic cabin, High-tech equipment to monitor and survey marine areas, currents, the seabed, fish and plant life, while cutting-edge laboratory facilities enable on board analysis.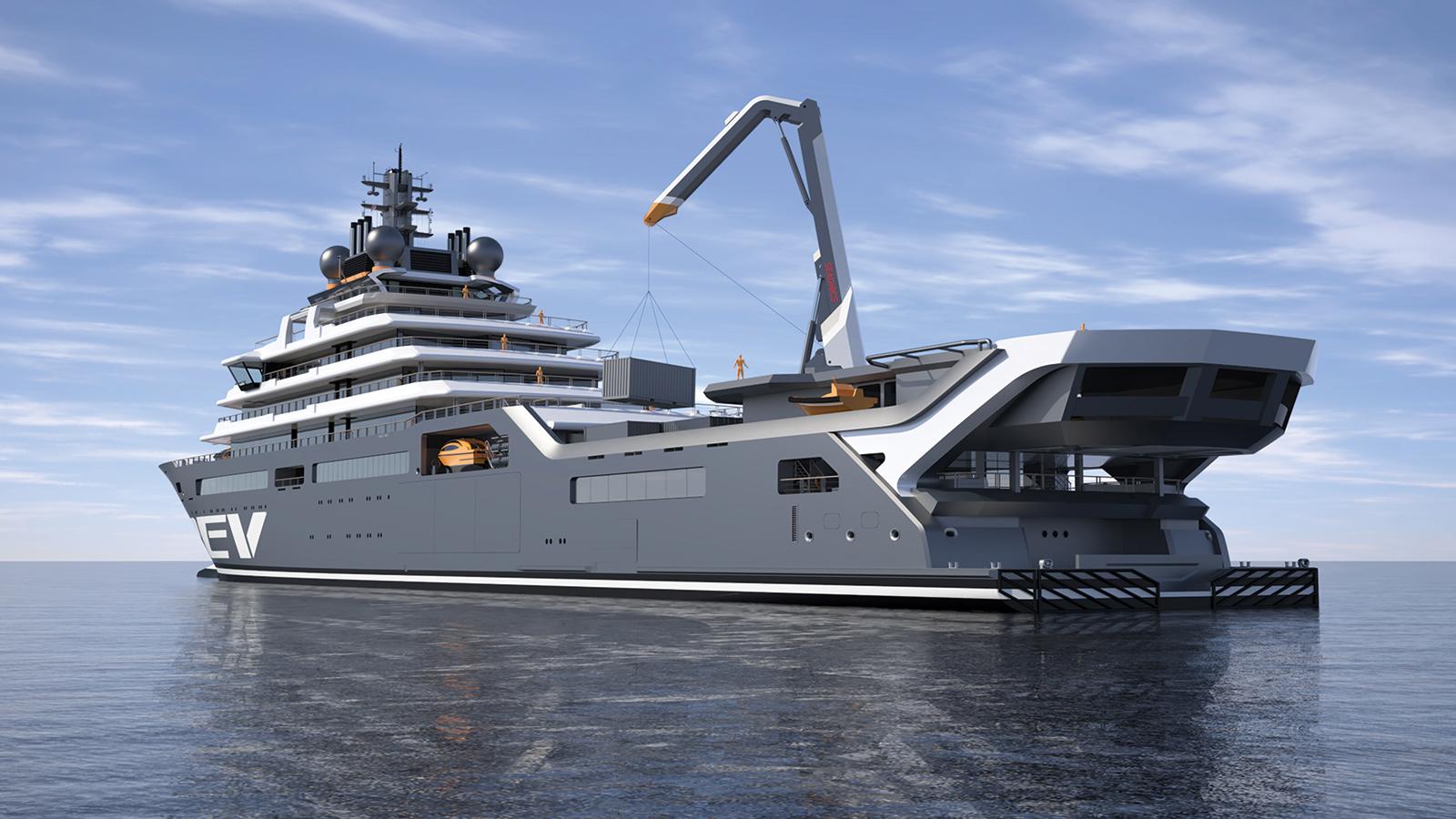 There will be an auditorium for lectures, and the capacity for live streaming, also a Moonpool, an eco-harvesting system for live catch and release of biomass and pelagic samples, and an underwater hydrophone system for listening to ocean mammals.
The giant vessel is scheduled for delivery in early 2021, aimed to surpass the current largest superyacht in the world in terms of LOA, the
180.6-metre Azzam
. The official website reports, that REV is completed to 42.5 percent at the moment.