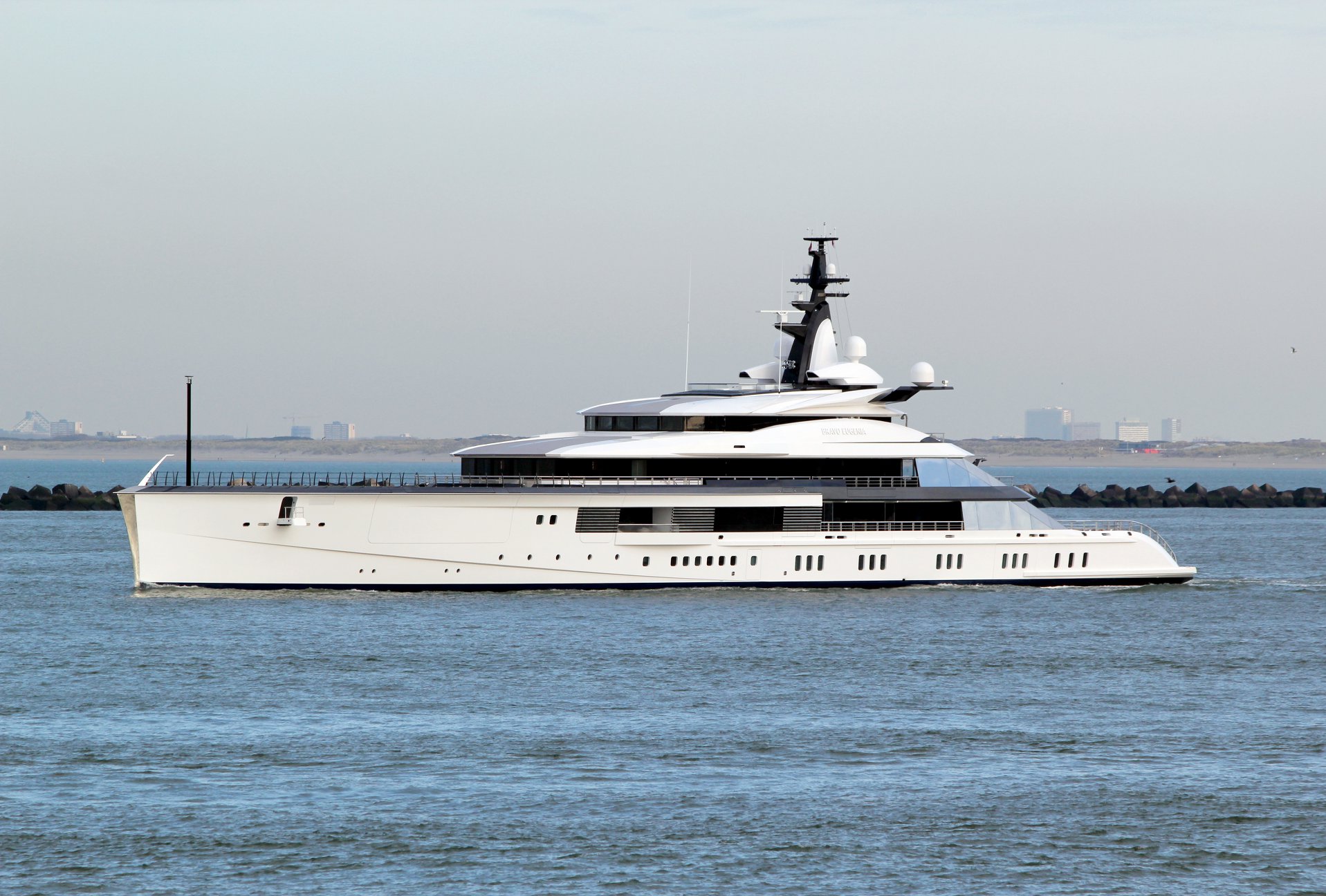 Photo via Dutch Yachting

Bravo Eugenia
's reported owner is US billionaire and owner of the Dallas Cowboys NFL franchise, Jerry Jones, what makes her one of the
largest superyachts ever owned by sports teams' owners
. Having made his wealth in the oil industry, Jones is estimated at $8.3 billion. Meanwhile, Dallas Cowboys acquired by Jones for $150,000,000 in 1989, currently worth $5 billion.
Bravo Eugenia, one of the largest yachts ever built in the Netherlands, was conceived in collaboration between Oceanco and Lateral Naval Architects. The vessel is claimed to be one of the pioneers of the so called LIFE (Lengthened, Innovative, Fuel Efficient, Eco Friendly) design, featuring a reduction in the overall demand for propulsion power.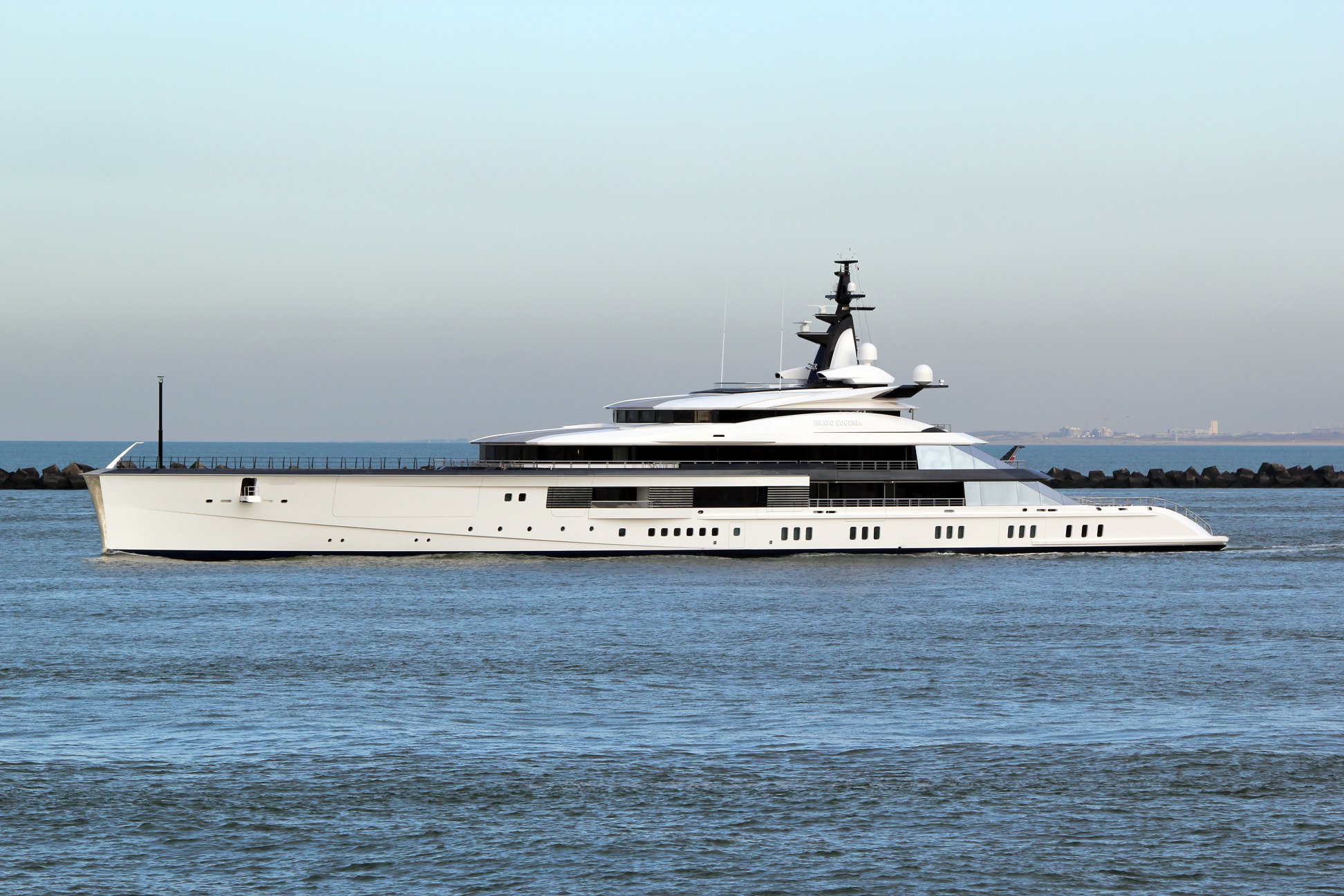 Photo via Dutch Yachting

Nuvolari Lenard
developed her exteriors with extended waterline, fuel-efficient hull design and slender elegance stipulated by the LIFE Design among key trademarks. She comes with extended waterline and fuel-efficient hull design.
The 109-metre's interiors were developed by Reymond Langton, with an expected over 4,000GT volume stretching across a 16.3-metre beam. She can accommodate up to 14 guests catered by a crew of 30.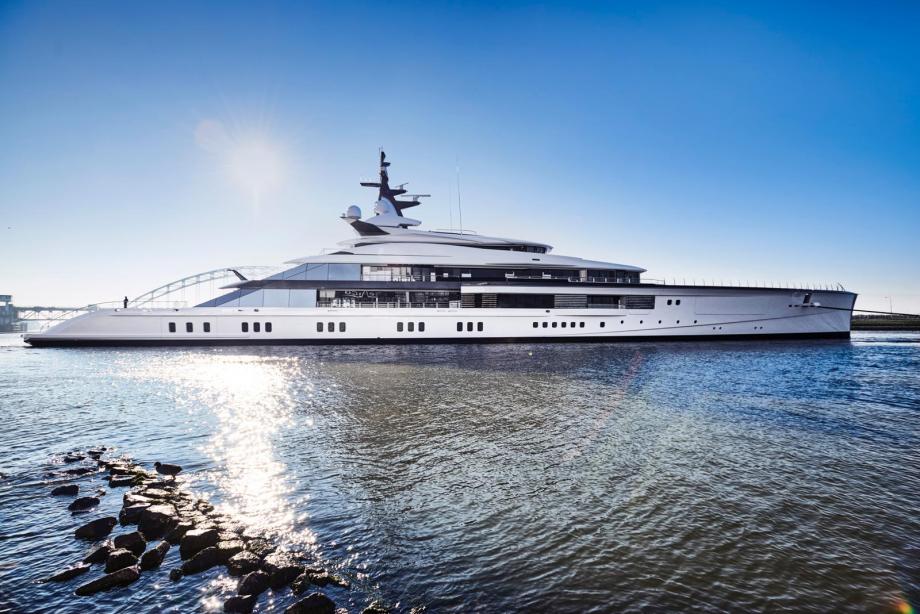 Powered by a hybrid propulsion system, the yacht is capable of reaching a top speed of 17.5 knots. Bravo Eugenia is also fitted with an exclusive 'whisper mode' to avoid disturbing surrounding yachts when entering and exiting ports.