With the recent boom in the realm of superyachts delivered to or ordered by the richest people of sports, Yacht Harbour recalls some of the largest yachts, ever owned by sports teams owners.
#1. DreAMBoat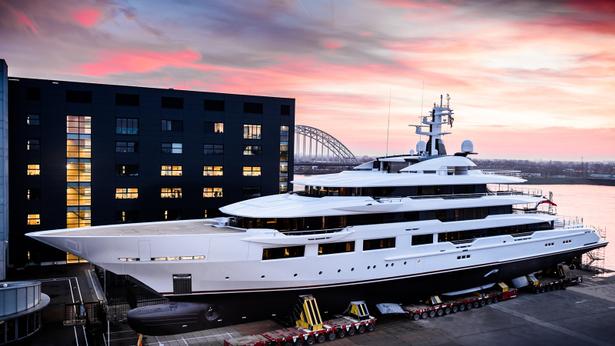 Length: 90m
Builder: Oceanco (2019)
Team: Atlanta Falcons
DreAMBoat is trademarked with generous overhangs from the superstructure and cut outs in the bulwarks lending her classic and strong appearance. The vessel's exterior features numerous large windows offering panoramic views. Swimming pool aft at the main deck, a partially closed sundeck with Jacuzzi and plenty of seating and entertainment zones and a private Jacuzzi at the Owner's deck
Her impressive interior volume of 2,950 GT allows accommodation for 23 guests on-board, along with up to 33 crew members. DreAMBoat' delivery is scheduled to summer 2019.
#2. Eclipse
Length: 162,5
Builder: Blohm+Voss (2010)
Team: Chelsea FC
Famously built for
Russian billionaire
, Roman Abramovich and the owner of Chelsea football club as the flagship of his fleet,
Eclipse
was delivered in 2010 by German shipyard, Blohm+Voss (now part of Lurssen), as the largest yacht in the world, a title that she held until the delivery of the 180-meter Azzam in 2013.
Although not on the open charter market, Eclipse is available for rent according to several sources at a rate of €3 million per week with the owner's team dealing with the management of the superyacht's operations themselves, without the involvement of any brokerage firm.
Refitted in 2015, Eclipse boasts a 56-meter private owner's deck, a 16-meter swimming pool that can transform into open deck and can carry up to three helicopters at a time.
#3. Lady S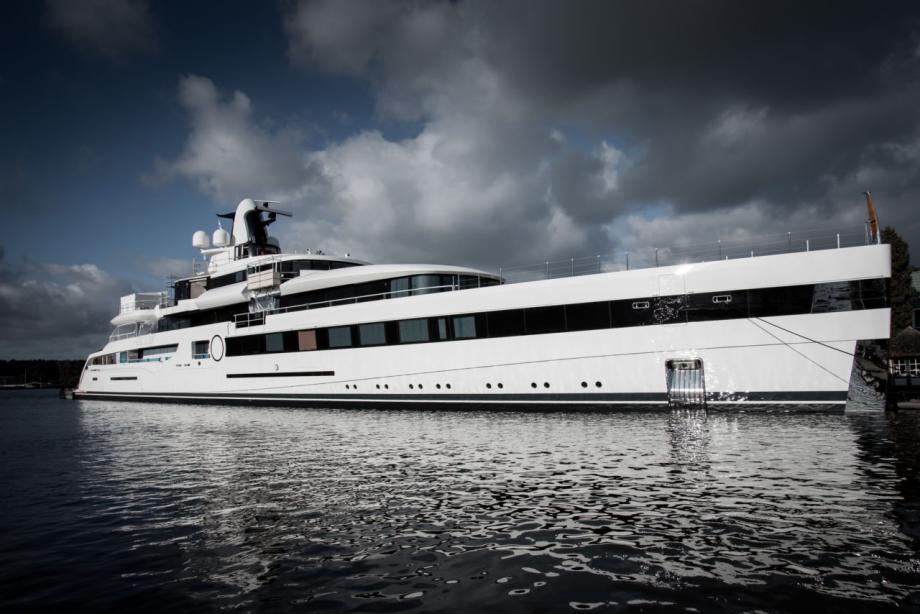 Length: 93m
Builder: Feadship (2018)
Team: Washington Redskins
According to credible media sources such as The Guardian, the
yacht belongs to Dan Snyder
, the owner of Washington Redskins football club who is valued at $2.2 billion by Forbes, but no official confirmation though. The football team is meanwhile valued at $3,1 billion as of September, 2018 (Forbes).
Lady S
is currently Feadship' fifth largest yacht, scheduled for delivery this spring. At the moment, she is receiving final touches in Amsterdam. Her exteriors and interiors were developed by UK designers Michael Leach and Reymond Langton accordingly.
This superyacht features a generous beam of 14,1 metres. She is trademarked with such highlights as a commercial helicopter landing pad, facilities to play golf, basketball, volleyball and football on-board, four VIP suites each with 8k TVs, a large swimming pool and impressive two-deck IMAX cinema.
The latter is an extraordinary hallmark even for a superyacht. It has been an exclusive feature ordered by the owners, and according to the designers it is so immense, that the vessel "had to be built around it".
#4. Bravo Eugenia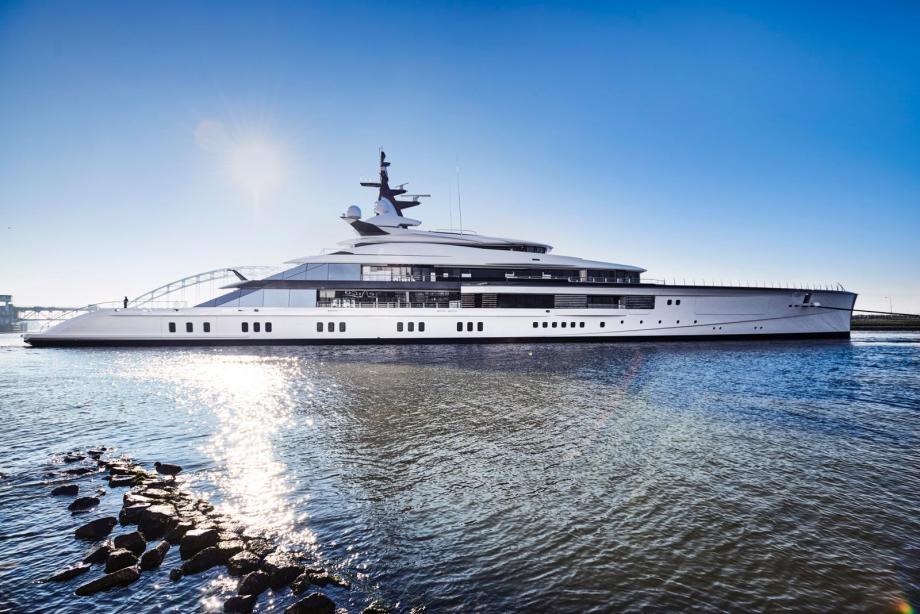 Length: 109m
Builder: Oceanco (2018)
Brand: Dallas Cowboys
Designed by Nuvolari Lenard with naval architecture by Lateral Naval Architects, the yacht claims to be the first to feature a LIFE (Lengthened, Innovative, Fuel Efficient, Eco Friendly) design.
The 109-meter's interior was created by Reymond Langton, with an expected over 4,000GT of volume stretching across a 16,3-meter beam. Powered by a hybrid propulsion system, the yacht is capable of reaching a top speed of 17,5 knots.
#5. Kismet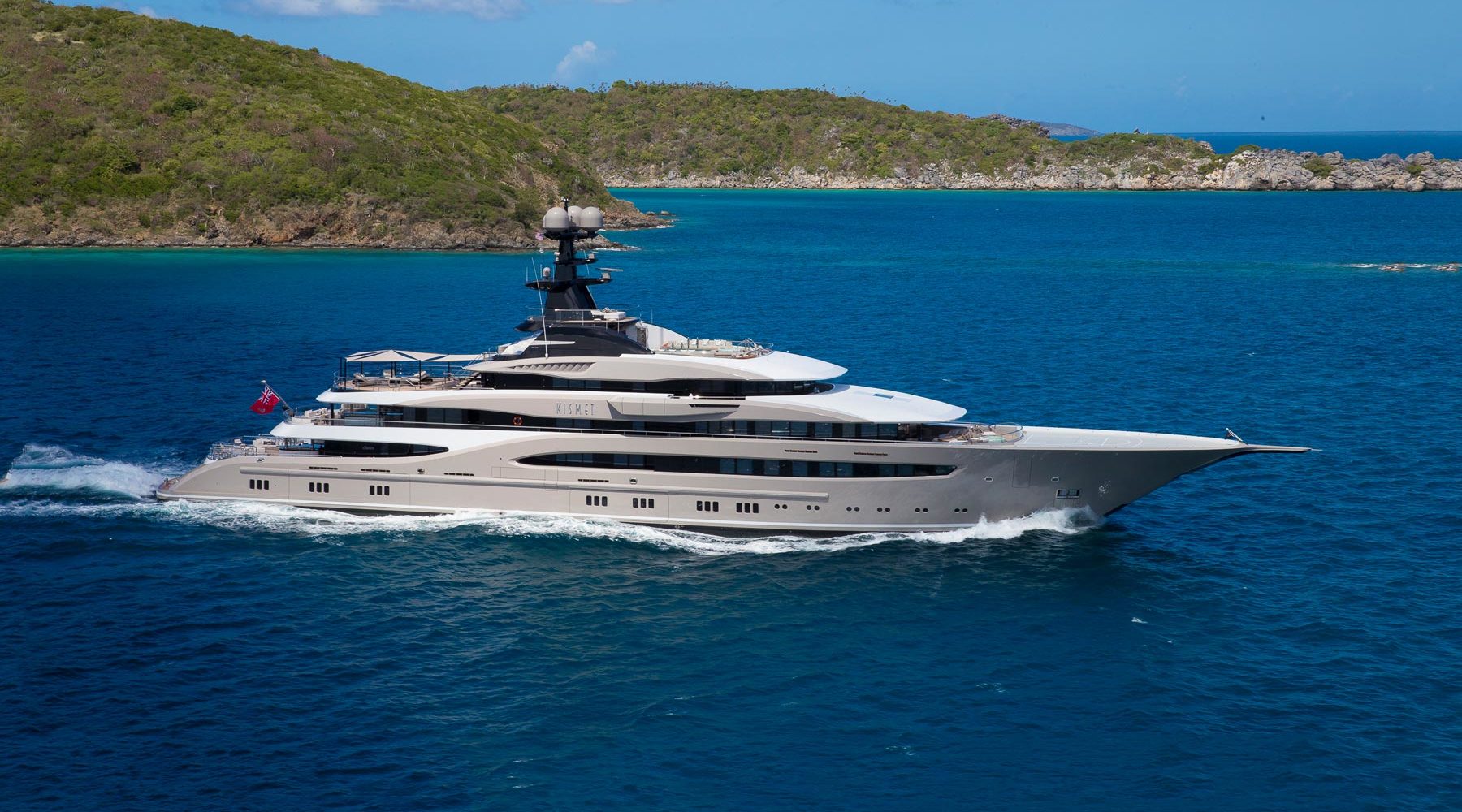 Length: 95,2m
Builder: Lurssen (2014)
Team: Fulham FC, Jacksonville Jaguars
This superyacht is owned by Shadid Khan, Pakistani-American billionaire and business tycoon, who is also the owner of the Fulham FC and Jacksonville Jaguars.
Kismet
also boasts a symbolic jaguar on the bow, representing the team acquired by Khan in November, 2011 for $760,000,000 according to the New York Times.
Kismet is stretching over five decks, designed with corporate entertainment and charter in mind, thus suitable for parties of up to 270 guests. As an innovative feature, Kismet boasts video walls, extending up to two decks high, able to show regular television but programmed to display high-definition moving artwork.
A large swimming pool and Jacuzzi area, spa zone, movie theatre, an outdoor fireplace and winter garden can be found among the yacht's luxury amenities.
The yacht's entertainment and design characteristics have been attracting top artists and events on-board. For example, Jay-Z and Beyonce were spotted on-board last year, while Netflix filmed Kismet in party scene from its biggest production so far, "Six Underground".
#6. Topaz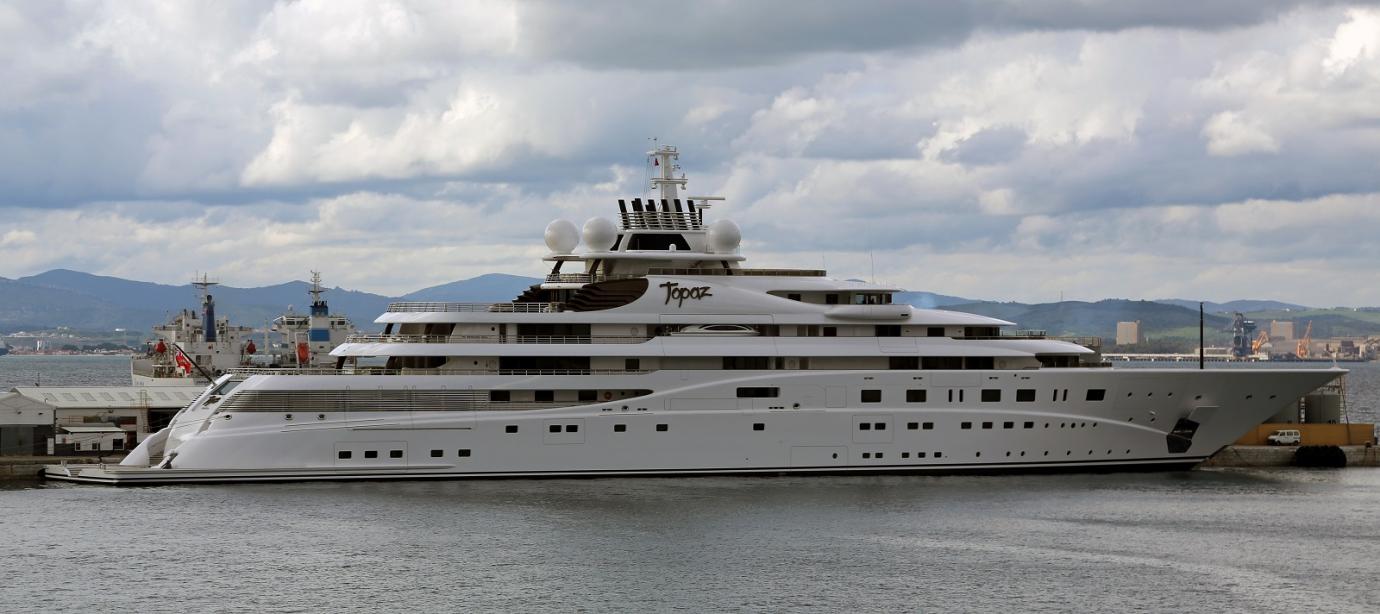 Length: 147m
Builder: Lurssen (2012)
Team: Manchester City F.C.
The seventh largest yacht in the world, this giga vessel belongs to Sheikh Mansour Bin Zayed Al Nahyan, according to media. With an estimated personal net worth of $4.9 billion, Sheikh Mansour also owns ADUG investment company that owns Manchester City F.C.
Topaz
features sleek exteriors by Tim Heywood and the interiors conceived by UK-based studio Terence Disdale Design.
The eight-deck vessel has been built up by steel displacement hull and aluminium superstructure. All the decks are connected with a lift, giving access provides access to two helipads and swimming platforms.
Topaz is also highlighted with a fully equipped gym, two Jacuzzi, movie theatre and a conference room. Heк large tender garage offers space for a wide choice of water toys, including jet skis, inflatable boats, catamaran and a mini-submarine. The yacht can accommodate up to 62 guests within 26 cabins on-board, along with 79 crew members.
Powered by specially designed Pielstick diesel engines of 7,990 HP each, Topaz achieves her maximum speed at 25.5 knots and cruises at 22.9 knots. When at anchor, particularly in rough water, stabilisers ensure comfort on board.
#7. Octopus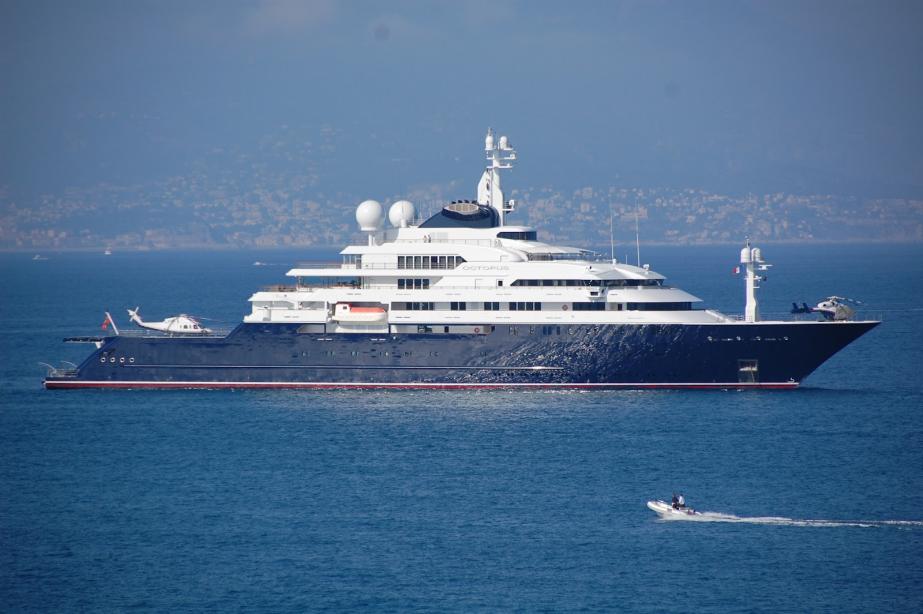 Length: 126,2m
Builder: Lurssen (2003)
Team: Portland Trail Blazers, Seattle Seahawks
At the time of writing, Octopus remains the largest explorer yacht in the world, not surpassed in 16 years from her launch. She belonged to the late Paul Allen, one of Microsoft founders, who owned NBA's Portland Trail Blazers and NFL's Seattle Seahawks teams till he passed away in late 2018. His fortune was estimated at $20,3 billion as of March, 2018 (Forbes).
Allen once described his yacht: "
Octopus
is less a Bentley than a Range Rover". As part of this, the yacht is fitted with two submarines, one of which can dive for up to 8 hours with 10 people on it; the second submarine can be remotely controlled.
Octopus is capable of accommodating 26 guests in total, with up to 57 crew members. Other amenities found on-board include a second helipad, a swimming pool and a music studio as well as a courtyard-like set up on the third deck of Octopus occupied by guest space.
Despite her expedition nature, the yacht has been much favoured by the world's top-rate celebrities, with Mick Jagger recording an album in on-board studio in 2011 and Usher, U2 and Johnny Cash listed among other performers.