On Saturday June 8th, the 18-metre vintage yacht originally built by H.R. Stevens Yard in Southampton 105 years ago, has been relaunched after a three-year refit with Francesco Del Carlo yard at the Darsena Italia in Viareggio.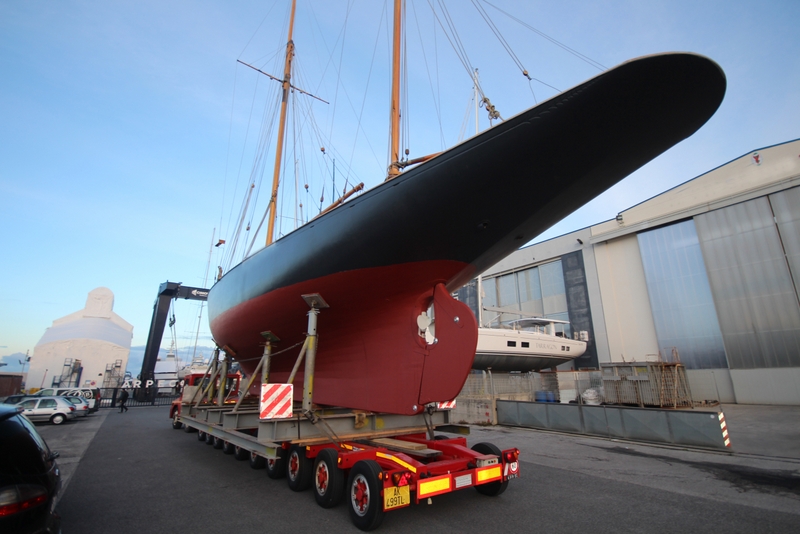 The 1914 wooden gaff ketch, Tirrennia II is built entirely of teak and was designed by Frederick Shepherd, the British yacht designer who passed away in 1969 at the age of 100, with more than 80 designs, primarily cruising yachts, to his name.
With an overall length of 18.5 meters (20 metres with the bowsprit), Tirrenia II is trademarked with the so called gaff ketch rig, with the four-sided sails are spread using two masts, the main and the mizzen, for a total of 180 square metres of sail area.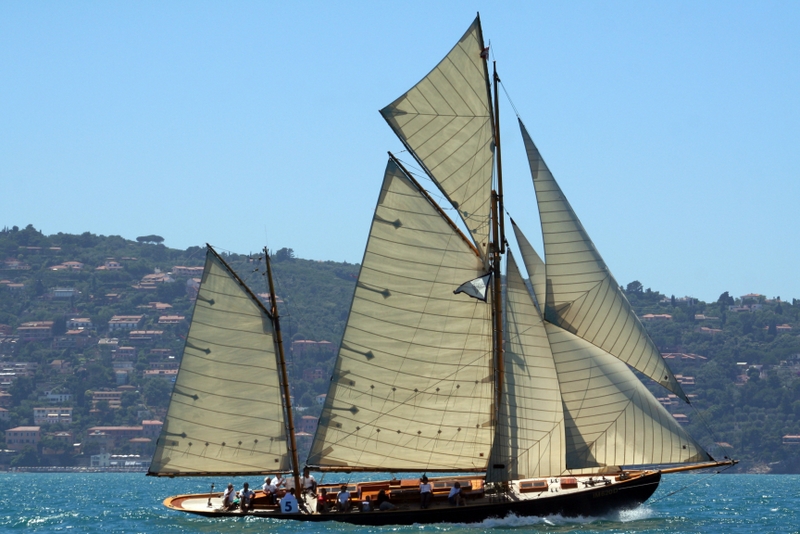 Like many vintage yachts still on sail, Tirrenia II has a long history, though remaining generally unaltered and quite original. She had changed several names, before Guido Fiorentino, a president of the Naples branch of the Royal Yacht Club Italianoin, bought her in 1924 and renamed Tirrenia II. He also created a trophy in her name, the "Tirrenia Cup" that was awarded annually until 1939 to the yacht that completed the longest cruise in the Mediterranean.
During the 1970's, Tirrenia II was owned by a retired Royal Navy officer and during the 1980's by Peter Jesperson, the Norwegian professional skipper who covered more than 20,000 miles in northern Europe, across the Atlantic Ocean, to the Caribbean and Venezuela on-board.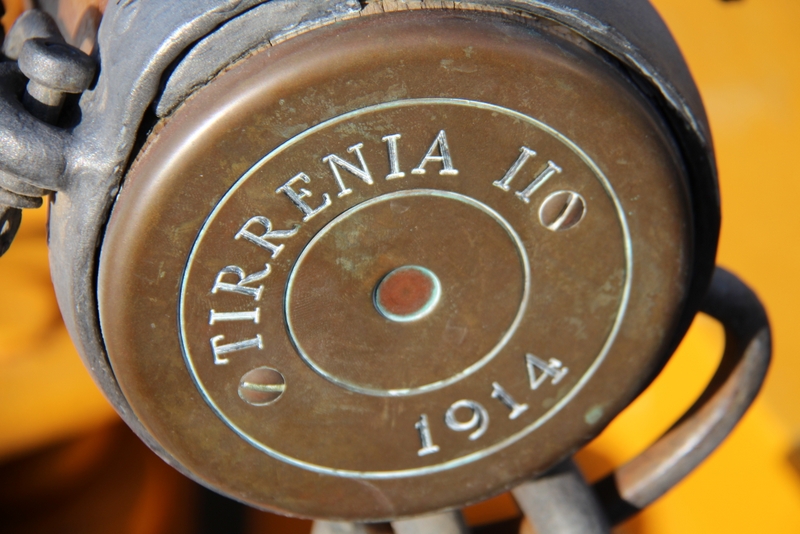 In the early 1990s, the yacht underwent extensive refit, including the removal of the hull's copper sheathing that had protected her teak planking, a completely new deck, and the removal of her Bermuda rig and the restoration of her original ketch rig. However, Tirrenia II's briar root interiors were in excellent condition and still remain original.
Since 1992, Tirrenia II cruised the Mediterranean and assiduously participated in classic yacht events until 2009. Then she was kept at the Del Carlo yard in Viareggio. In 2016, she was bought at an auction by two new owners from Lombardy and Piedmont who brought her to the Del Carlo yardin Viareggio where she underwent a complete refit under the direction of Enrico "Chicco" Zaccagni.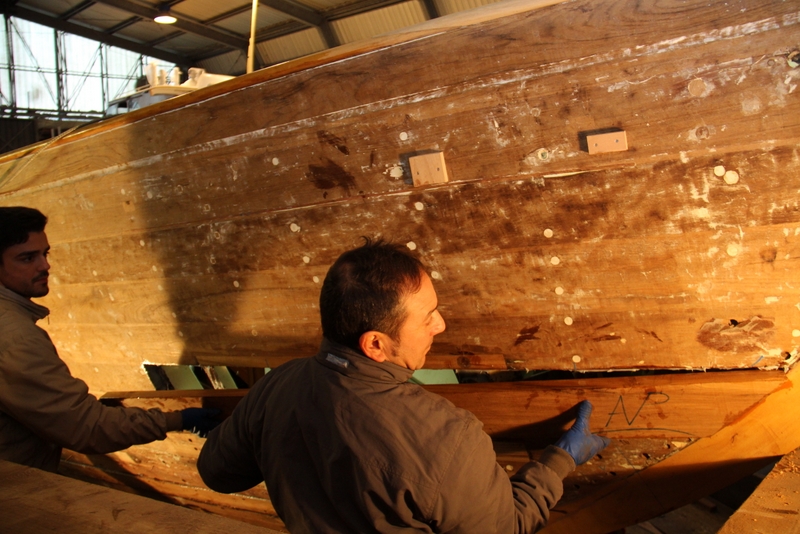 The restoration was primarily concerned with the hull and the yacht's on-board systems, while the rig and sails were renewed by Lucia Pozzo, an expert sailor and skipper of Tirrenia II during the early 1990's.
All in all, along with a great concern with innovation and most advantage technologies