Lurssen
megayacht
Dilbar
has been recently spotted in Barcelona, Spain. She became Alisher Usmanov's,
one of the Russian billionaires shaping the yachting industry
,
third yacht.
Photo by @oneoceanportvell
156m Dilbar
,
launched
at Lurssen facility in November 2015,
has officially become the world's largest yacht by volume with a
gross tonnage of 15,917 tons, toping
Al Said's
15,850 tons and
Azzam's
13,136 tons.
With a beam of 23 meters and a deep draft of 6 meters, the yacht's exterior was designed by Espen Oeino. Cabling used on board stretches over 1,100km with guests and owner's spaces totaling a combined 3,800 square meters of living space.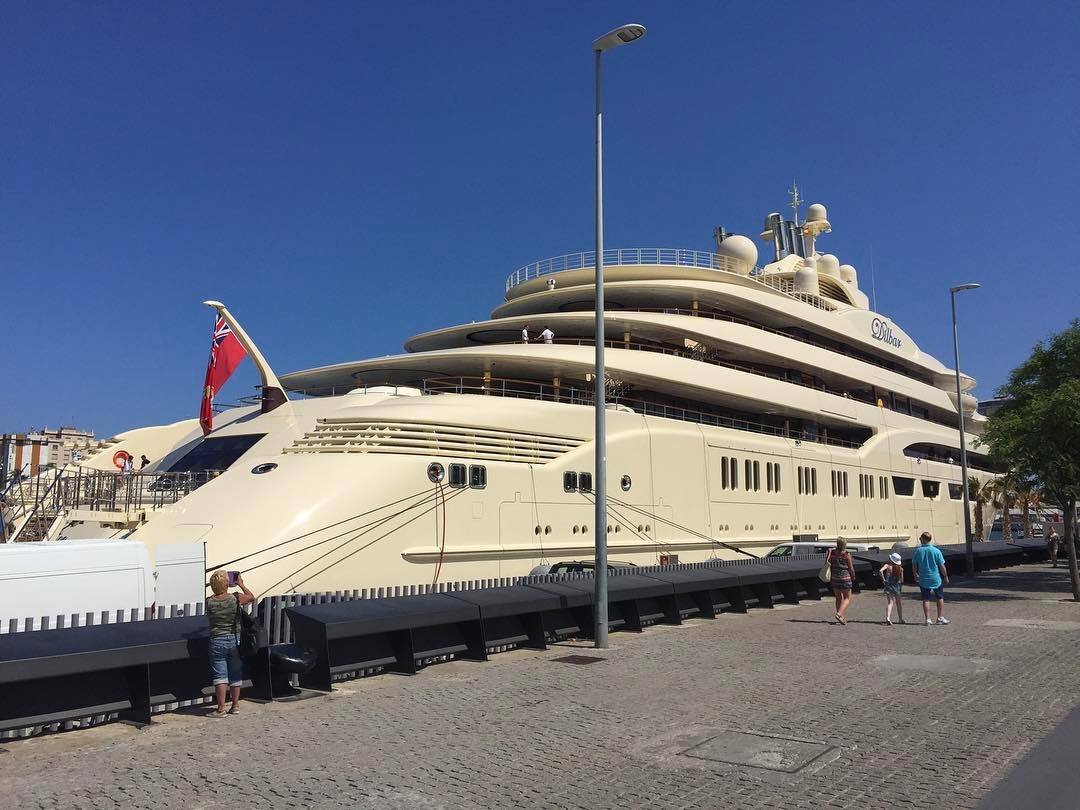 Photo by @didiervdv

The displacement yacht has a steel hull and aluminium superstructure, her interior was styled by Andrew Winch Design.