Following the great success of its latest 46 m and 54 m yachts – the Baglietto
46m Fast
and the M/Y
Unicorn
– at the European boat shows and the signature of a sales agreement for the first MV19,
Baglietto
continues to strengthen its brand on different markets by also developing new products – mainly the result of the interpretation of the specific requirements and wishes of some owners. The new
V LINE
, which features yachts between 40 (131') and 55 (180') meters in length characterized by very contemporary lines and a vertical bow, keeps growing.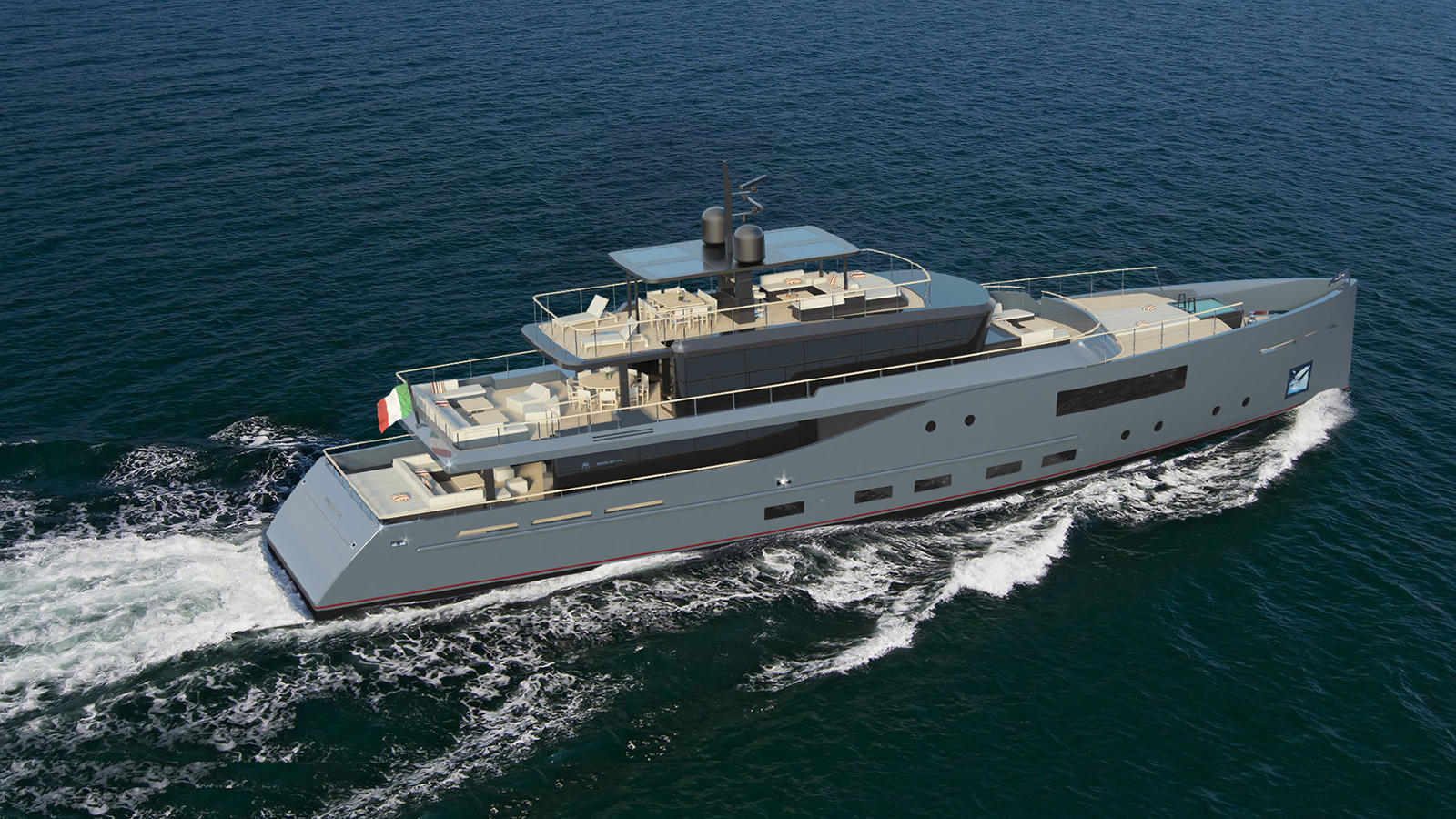 The first two vessels, penciled by two leading Italian design firms, Francesco Paszkowski Design and Hot Lab, whose projects were introduced in Monaco, have now been joined by two more masterpieces: design firm Santa Maria Magnolfi has indeed signed a 41m (135') and a 50m (164'), displacement and semi-displacement, steel and light aluminum alloy yachts – each having a strong identity and drawing inspiration from Baglietto's history and elegant style.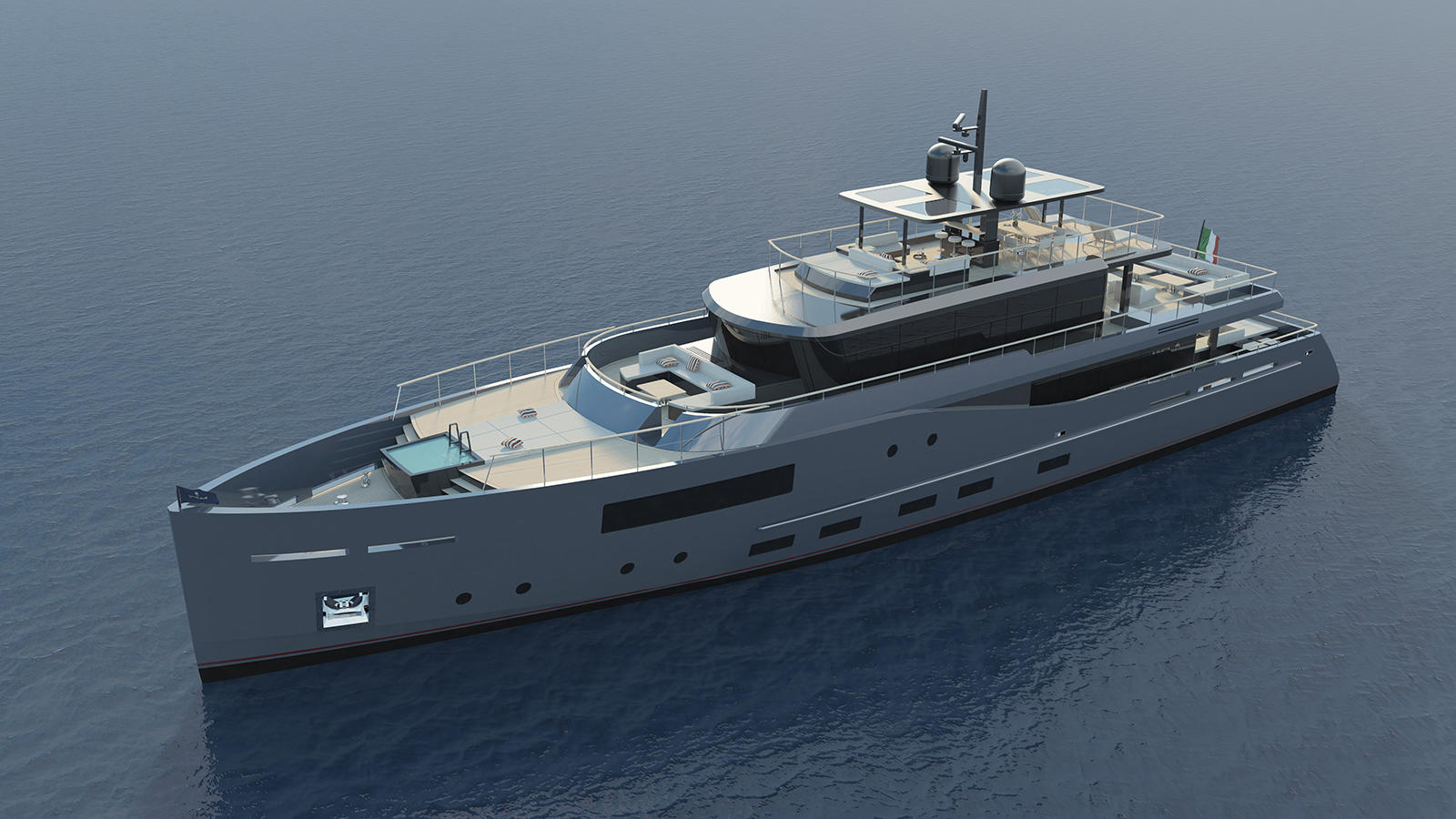 Baglietto's Managing Director Michele Gavino comments:
Over the last few months our ability to develop and launch new products while preserving our traditions has impressively sped up. We liked the idea of having our reference designer, Francesco Paszkowski, who has written and will keep writing glorious pages of Baglietto's history, joined by some new, young designers, who can cast a new, fresh look on our brand and reinterpret its personality without ever losing sight of its unbreakable ties with its history and identity
Baglietto 41m V-Line by Santa Maria Magnolfi Design Sober and essential lines characterize this 41m (135') elegant vessel, whose sheer line, running uninterruptedly from bow to stern, results in even more streamlined volumes and harmonious profiles. The exteriors can boast huge common areas, totaling more than 300 sqm (3229sqft) divided over the yacht's 3 decks. The sundeck is approximately 60 sqm (646 sqft) wide occupied by sunbeds and sunbathing area. Moving forward on the 155sqm (1668 sqft) upper deck from the helm station, a large C-shaped sofa overlooks the spacious sunbathing area with a pool, creating an area that allows to enjoy life in the open air and take in spectacular views. A wide sunbathing area is also allocated on the main deck aft. The interiors are wide, open, with large, often full-height, glazed surfaces. In particular, the main deck salon has been designed by conceiving the dining area as the 'center of gravity' between the interiors and the outdoor areas, and allowing to use it both as a traditional indoor dining room and, once the glazing dividing the salon from the cockpit is entirely opened, as a deck that opens onto the outside. In this way, the living room has been moved forward, exploiting the available width to the fullest.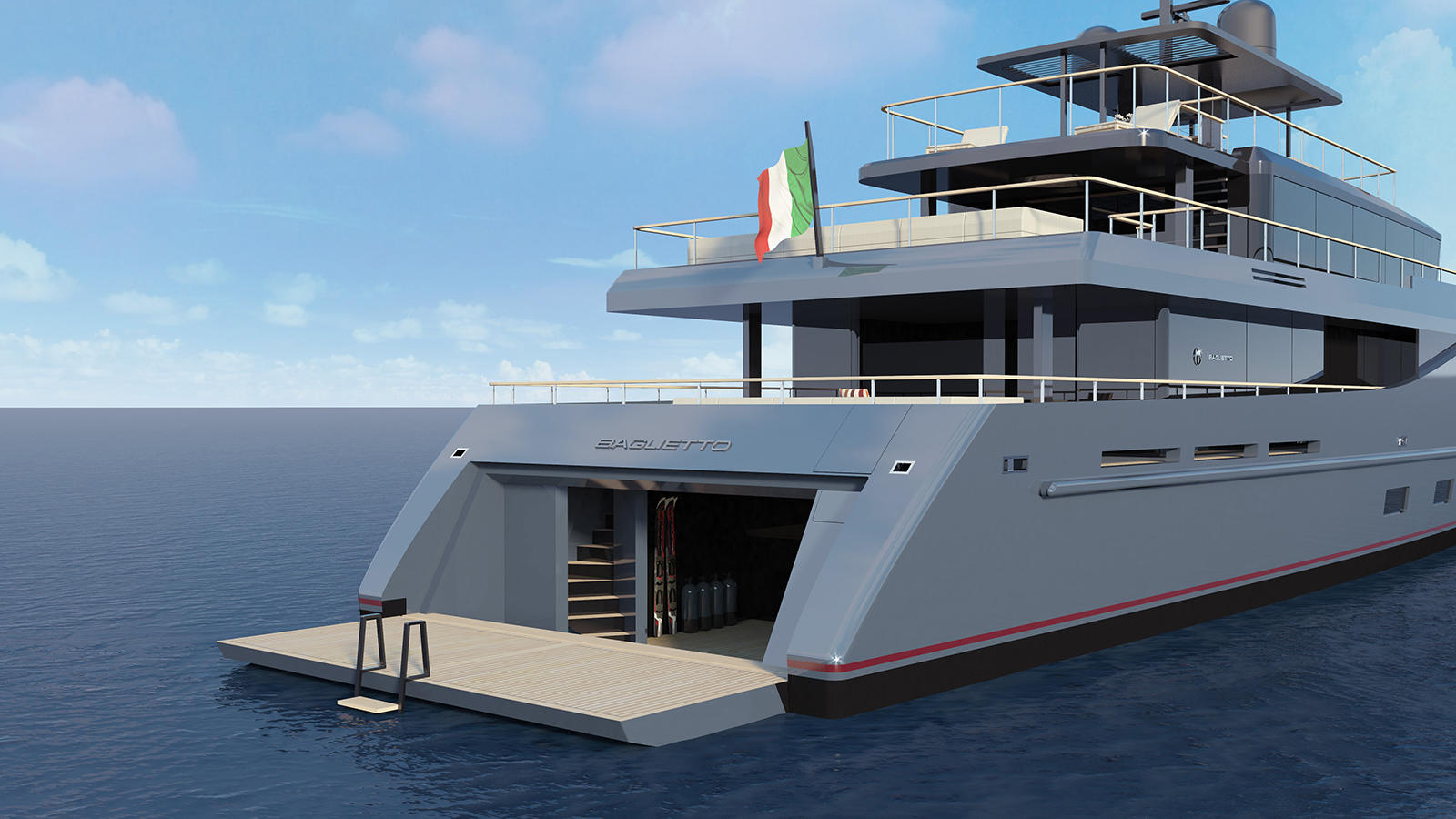 Federico Santa Maria states:
In designing this 41 m vessel we had the honor and the burden of having to preserve some of Baglietto's historical elements and stylistic features – such as the two round portholes on the main deck (reminding of the inimitable 20 m) or the curved corner glass on the helm station (which immediately recalls the first Ischia)- while also reviving and renovating the fiery, passionate spirit that has made this brand truly special over the decades
Hull engineering on all projects has been carried out by Baglietto Engineering Department. The yacht is under 500 tons (340 GRT) and will be equipped with two Cat 32 ACERT engines that will push her to a maximum speed of 15 knots and a cruising speed of 11 knots.