Arcadia Yachts, owned and managed by Ugo Pellegrino, is set to showcase one of its most
successful
models, the
Sherpa 80
, at the Venice Boat Show from May 31st to June 4th. This 24-meter yacht, in collaboration with dealer Blu Yachts, is characterized by its generous windows, large solar panels, and seamless continuity between indoor and outdoor spaces.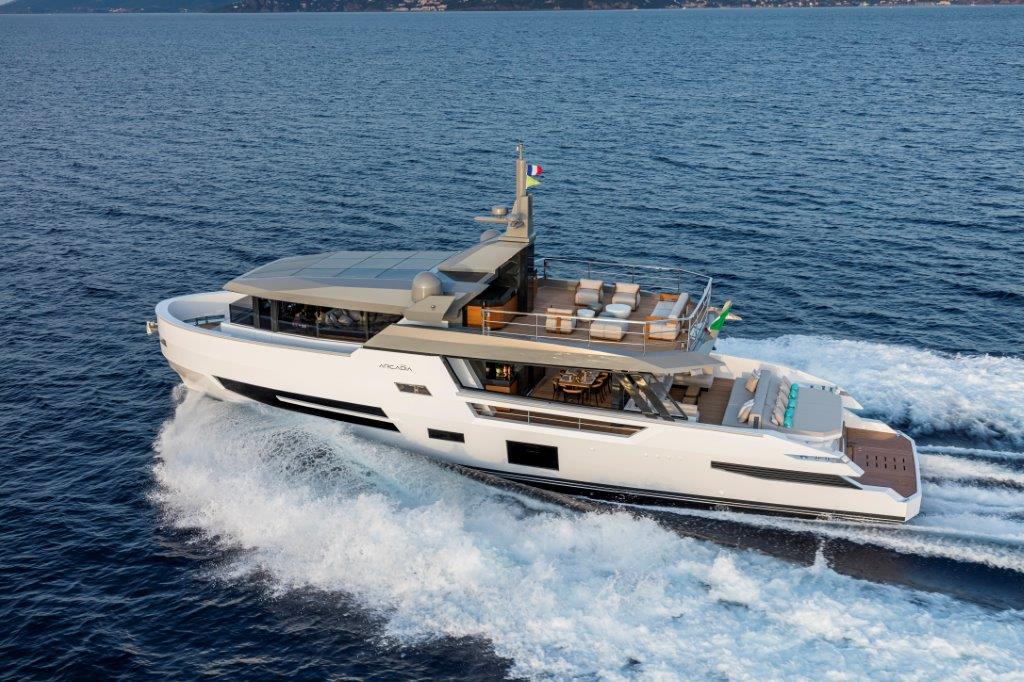 The Sherpa 80, with a length of 24 meters and a beam of around 7 meters, offers a total of 220 square meters of livable indoor and outdoor spaces. The cockpit covering almost 65 sqm is uncluttered and available throughout the day. The interior design is characterized by sophisticated furnishings in an essential, uncomplicated style in which simple geometries amplify the volumes, making the most of available space and offering every possible comfort for life at sea. The use of avant-garde materials has also made it possible to significantly reduce the overall weight.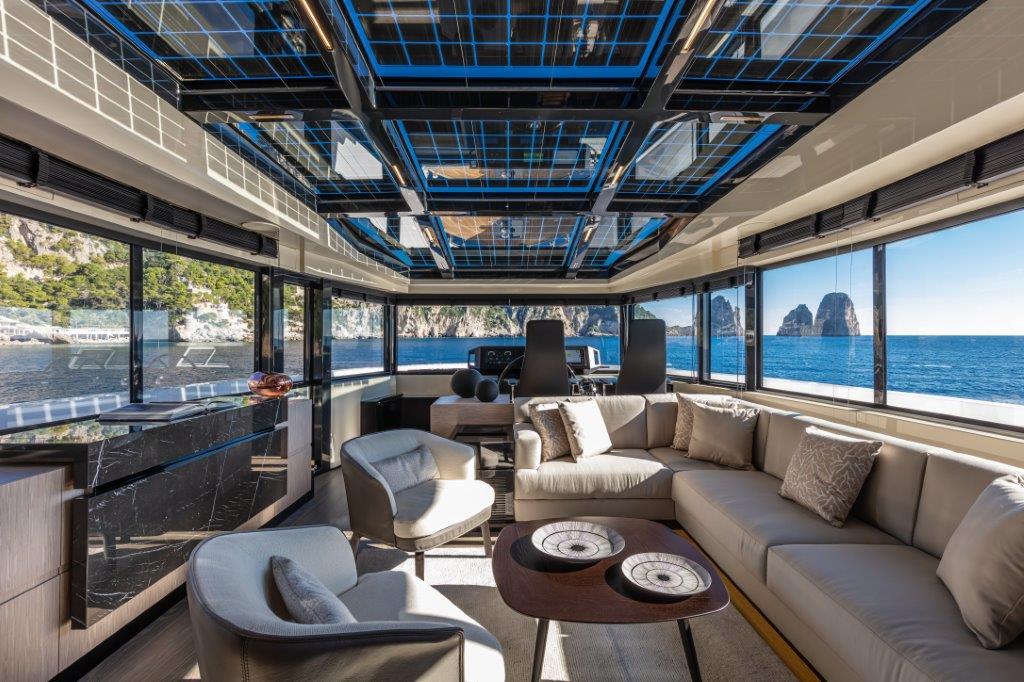 The hull and propulsion system were designed in parallel to optimize performance in terms of both consumption and comfort. The Sherpa 80 has a top speed of over 23 knots and a range of 1,400 nautical miles at 10 knots. To minimize the environmental impact of the boat, it is fitted with solar panels that provide around 2-3 kW of clean energy (enough to power the yacht's main hospitality services), as well as with low-power devices and LED lighting.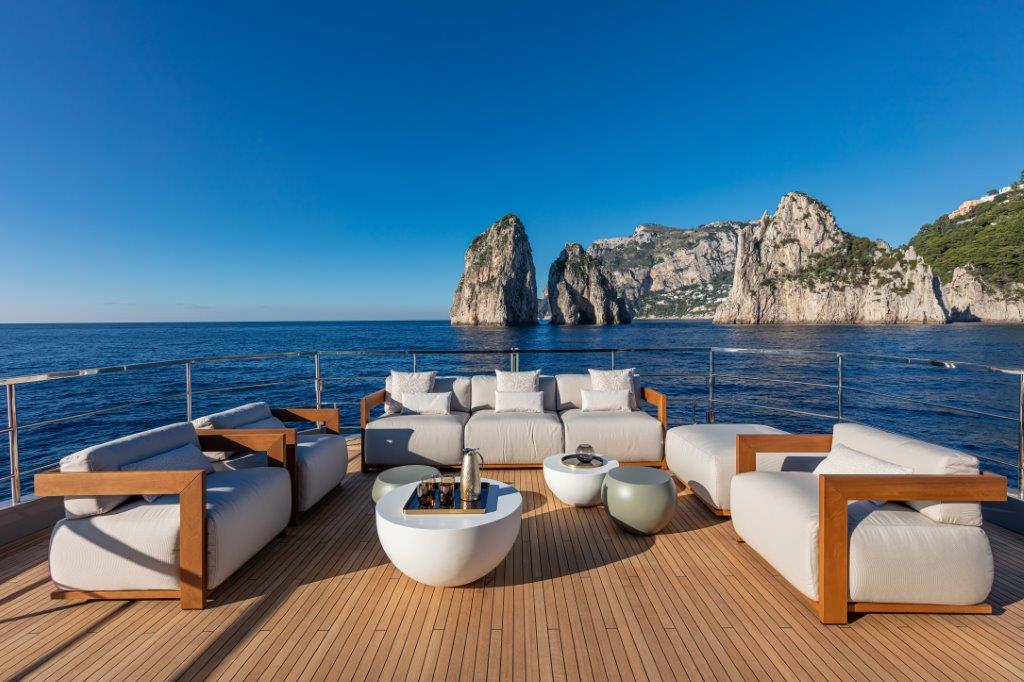 The Venice Boat Show comes after months of important sales and deliveries for Arcadia Yachts, with two boats scheduled for delivery in the Turkish market soon.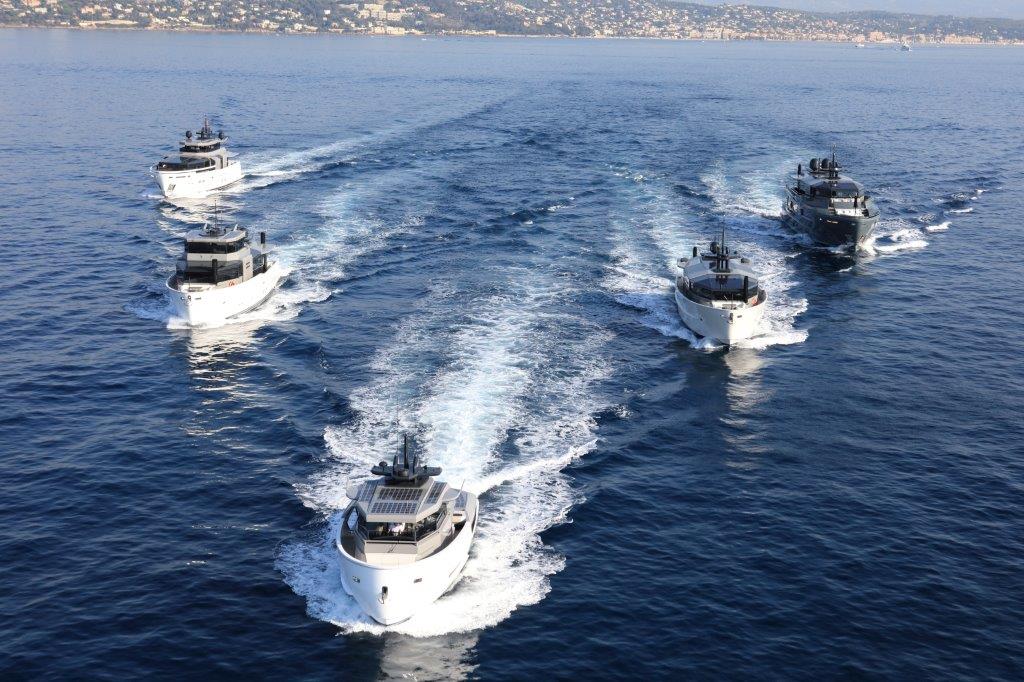 Arcadia Yachts has decided to return to the event due to its success in 2022, the fourth Venice Boat Show held at the city's Arsenale venue. The show has proved very effective, with visitors differing and in a certain sense complementary to those who flock to the autumn events. "It's partly down to our participation in the main boat shows in our sector that the yard is doing such good business at the moment, with the entire range currently in production, the recent sale of an A105, five launches planned for the coming weeks, and the launch of the first unit of the new A96s that will open a new era for the brand," commented Ugo Pellegrino, Arcadia Yachts' CEO and founder.
Arcadia Yachts is based in Naples, Italy. Since 2008, Arcadia Yachts has been building semi-custom luxury composite yachts and has succeeded in perfectly integrating artisanal craftsmanship, modern technologies, attention to detail and to the surrounding environment. The Arcadia Yachts fleet has included two ranges since September 2016. The shipyard's first and most characterizing range is the A range, which includes four models (
A85
, A85s,
A105
and
A115
). The Sherpa range has a new model, the 24m Sherpa XL, which was launched at the 2019 Cannes Yachting Festival. The new model, A96, will debut at 2023 Cannes Yachting Festival.
Credits: Arcadia Yachts