The Italian shipyard Arcadia Yachts revealed that it is launching another A85 hull with the interior renewed by Milan-based studio Hot Lab. The yacht will offer 100 square metres of living space on the main deck with a plenty of room for guests, and 35 square metres on the lower deck, enabling everyone on board to enjoy their time on the water.
The 18th hull will have unique features with classic marine and muted palette.
Hot Lab's head of design Enrico Lumini told that in the process of "renewing the décor of the interiors, they focused on small style changes to create a fresh, modern mood that was suitable for the Arcadia A85".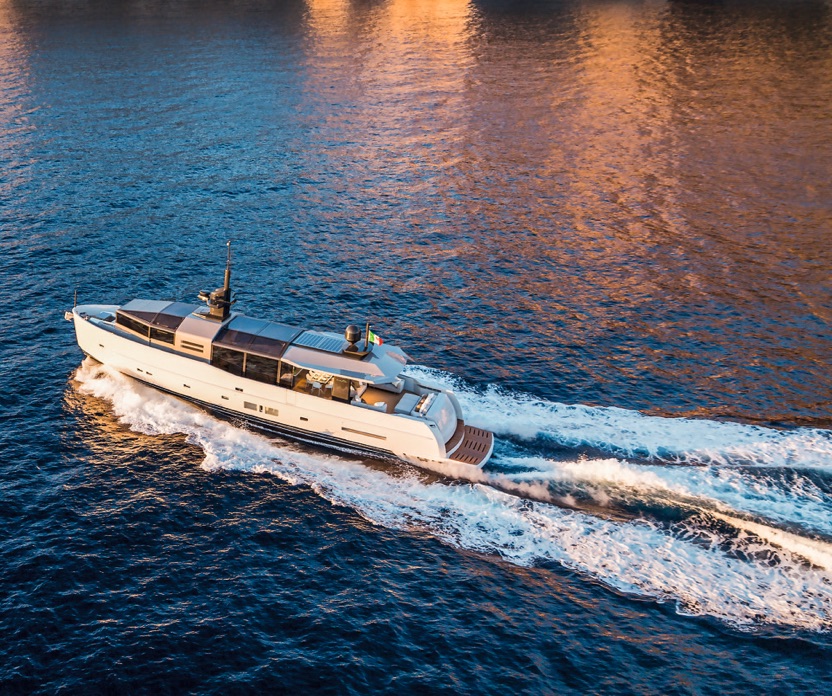 Photo: Arcadia Yachts
"The A85 is an iconic model, not just for Arcadia, but for the entire yachting market", as Ugo Pellegrino, CEO of Arcadia Yachts, commented.
The vessel can accommodate up to 8 guests in its 4 staterooms. It is able to reach a speed of 18.5 knots and cruise at 16.5 knots with no difficulties as she has the twin Diesel MAN 730 hp engines.