Arcadia Yachts
will choose the 24m Mabelle to exhibit at the 2022 Monaco Yacht Show, dedicated to superyachts, in Port Hercule from September 28 to October 1. Mabelle is a refined Sherpa 80 with a custom layout and décor. Key features include the winter garden on the aft deck, a multi-function zone designed to be enjoyed at any time of year, with sliding doors and windows so that the area can be fully closed off and heated or cooled.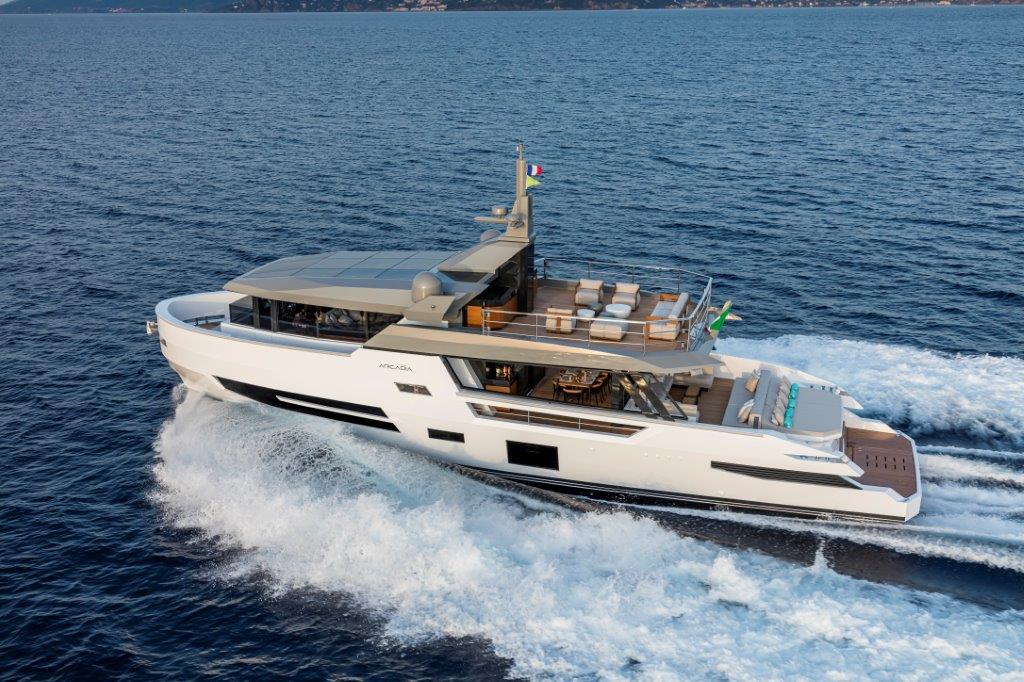 24 meters long and 7 meters in the beam, the Mabelle was built for a couple of Italian owners with many years' experience in the world of sailing yachts, which is reflected in the interior decor, with its very marine atmosphere and soft colors – alternating between white and various light blues, including a dusty shade – alluding to the sober elegance of a mega sailer yet at the same time with the refined coziness of a home in the Hamptons or Maine.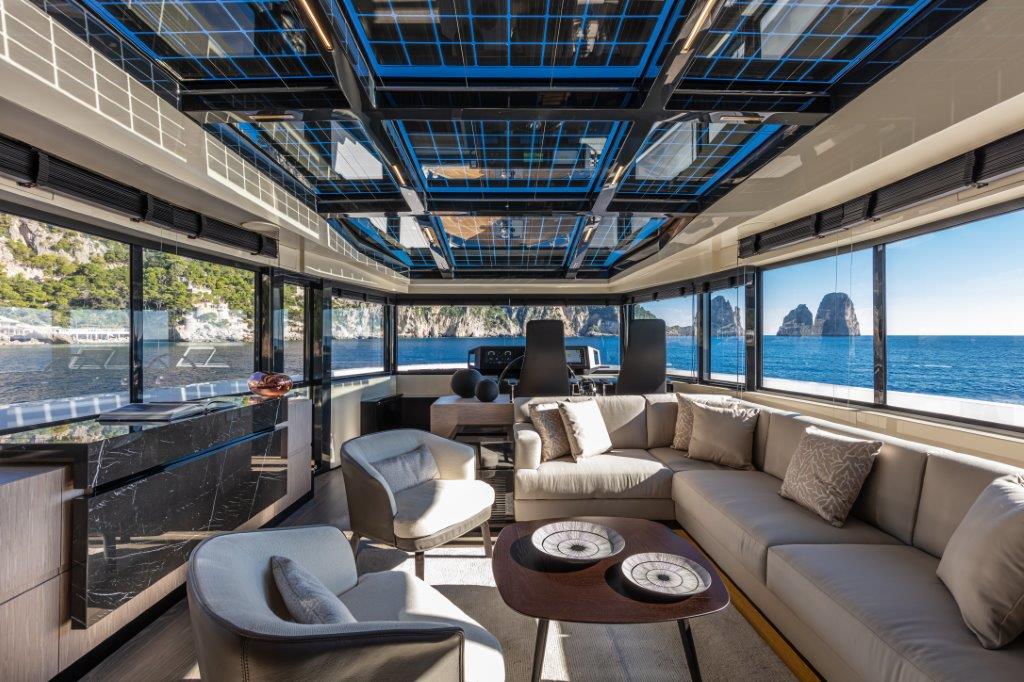 "Monaco is the ideal showcase for exhibiting a boat that expresses the very essence of Arcadia Yachts. This Sherpa 80 was built down to the smallest detail with the desires and tastes of the owners in mind, so that it fully reflects their personality," commented Ugo Pellegrino, sole director of the Campania-based yard.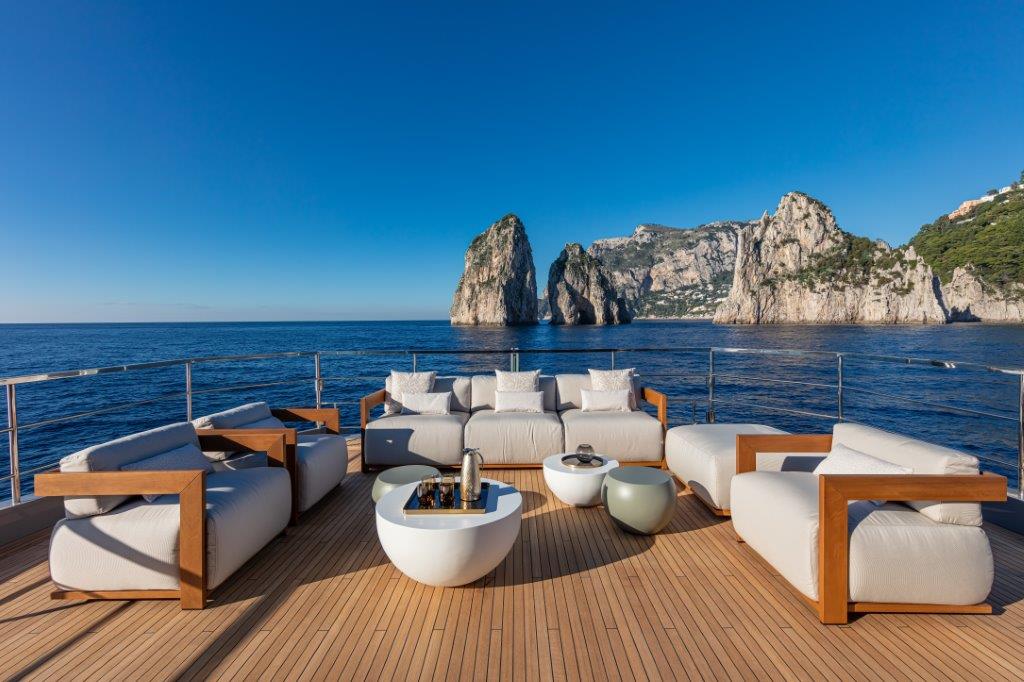 Launched this summer on the beautiful Sorrento coast, Mabelle has four large cabins and above all offers guests over 200 sq. m of indoor and outdoor space to enjoy at any time of day, with maximum levels of comfort and breathtaking views from every deck. Watertoys and tender are stowed in the side-launching garage, meaning there is great freedom of movement in the exceptionally spacious lazarette.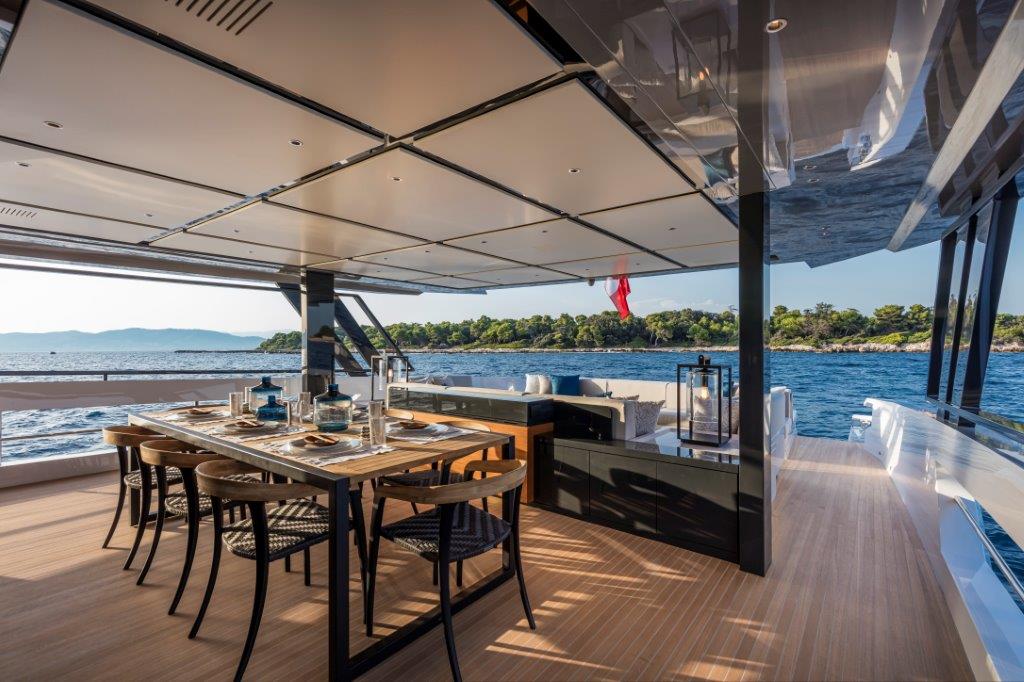 On the aft deck, there is a "winter garden", a convertible space with sliding glass doors aft and on either side so that the dining area can be closed off and heated or cooled. When closed off, this dining zone forms a single area with the skylounge, which can be converted for different uses at different times of day, not least thanks to the up and down windows.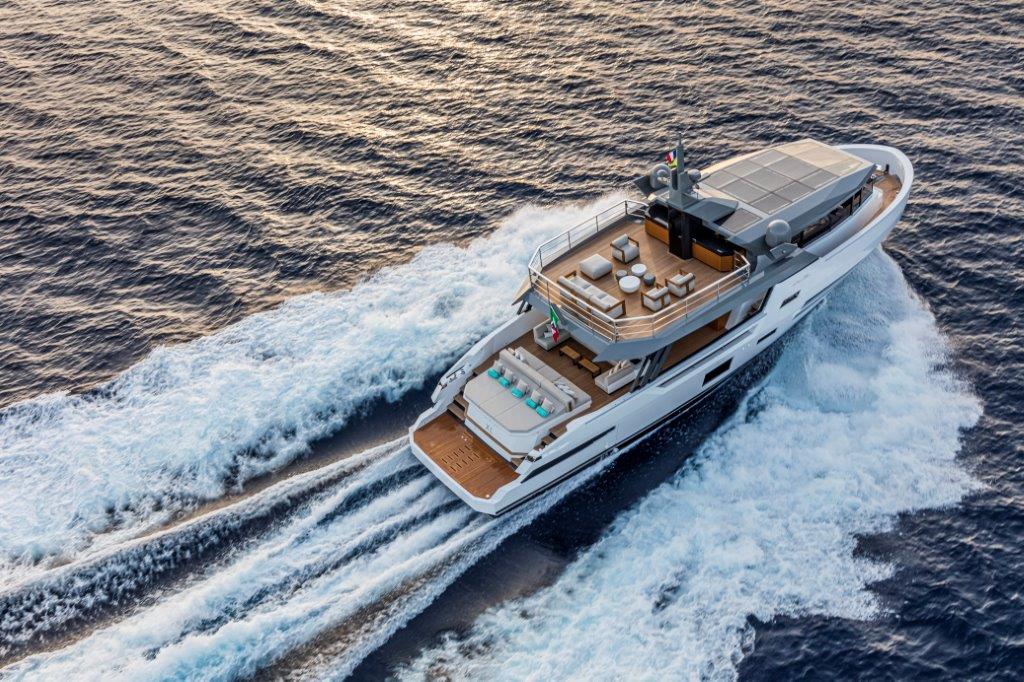 The engine room houses a pair of Volvo Penta IPS 1350s, ensuring a range of over 1,200 nautical miles, a top speed of 23 knots and a cruising speed of 10 knots.
Arcadia Yachts is based in Naples, Italy. Since 2008, Arcadia Yachts has been building semi-custom luxury composite yachts and has succeeded in perfectly integrating artisanal craftsmanship, modern technologies, attention to detail and to the surrounding environment. The Arcadia Yachts fleet has included two ranges since September 2016. The shipyard's first and most characterizing range is the A range, which includes 4 models (
A85
, A85s,
A105
and
A115
). The Sherpa range has a new model, the 24m Sherpa XL, which was launched at the 2019 Cannes Yachting Festival.
Credits: Arcadia Yachts