Arcadia Yacht's 24m
Sherpa 80 XL
has been selected for the "Mobility" category of the ADI Design Index 2020, not least because the reason for the choice is the perfect embodiment of the Arcadia philosophy: "A yacht in which the user is both in contact with nature, and respecting it: the main on-board facilities and functions are powered by solar panels, the aft deck is fully in line with the sea while the living area has extensive opening windows. The IPS engines and semi-planing hull ensure fuel efficiency at approximately 25% higher cruising speed than yachts of a similar size." The ADI Design Index is a collection of the best products in each category selected by the Permanent Design Observatory.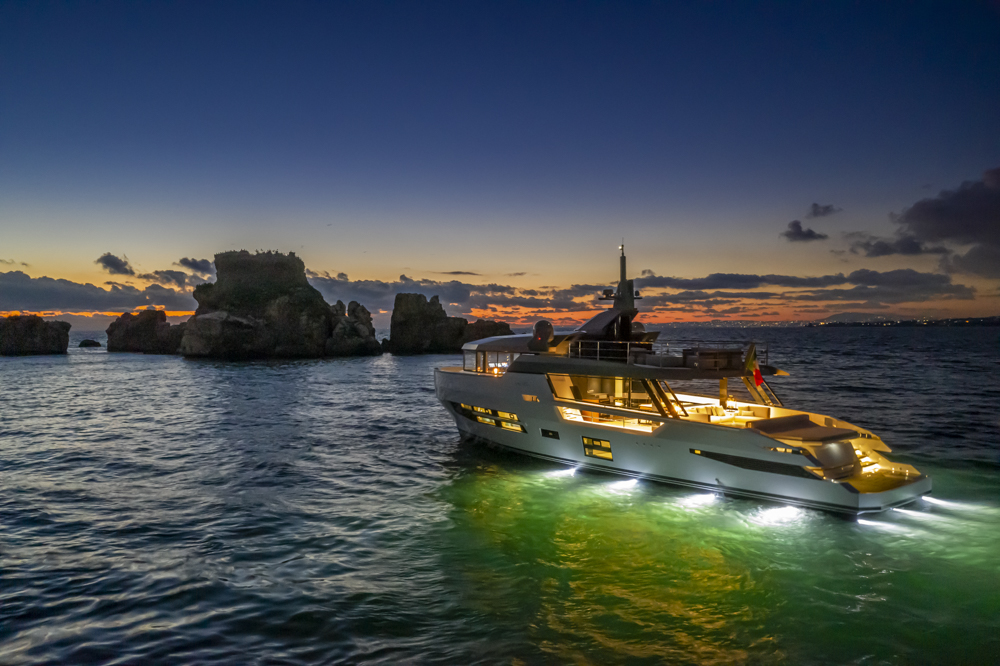 "Behind every edition of the Index is the work of the ADI Permanent Design Observatory," says Antonella Andriani, ADI Vice President. "Over 150 experts from all disciplines – designers, entrepreneurs, researchers, specialist journalists. This scouting and discussion work lasts throughout the year and guarantees a well-considered choice and the quality of the selected items' design."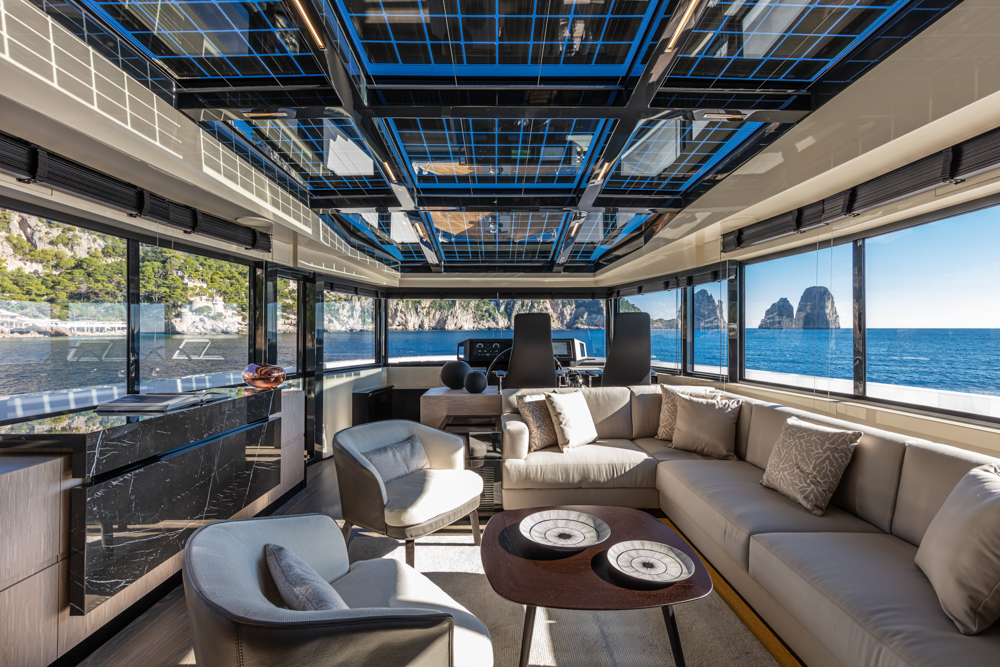 One of the strengths of the design of the Sherpa 80 XL, developed in cooperation with the Hot Lab design studio, is the direct contact with the sea and the surrounding environment, which is highlighted in the aft deck. This area is directly connected to the stern control platform by a short scenic sequence of steps, where the narrow topsides gracefully interlock with the low volume that supports the sundeck. This free space, nearly 65 sq. m in size, is available at any time of the day.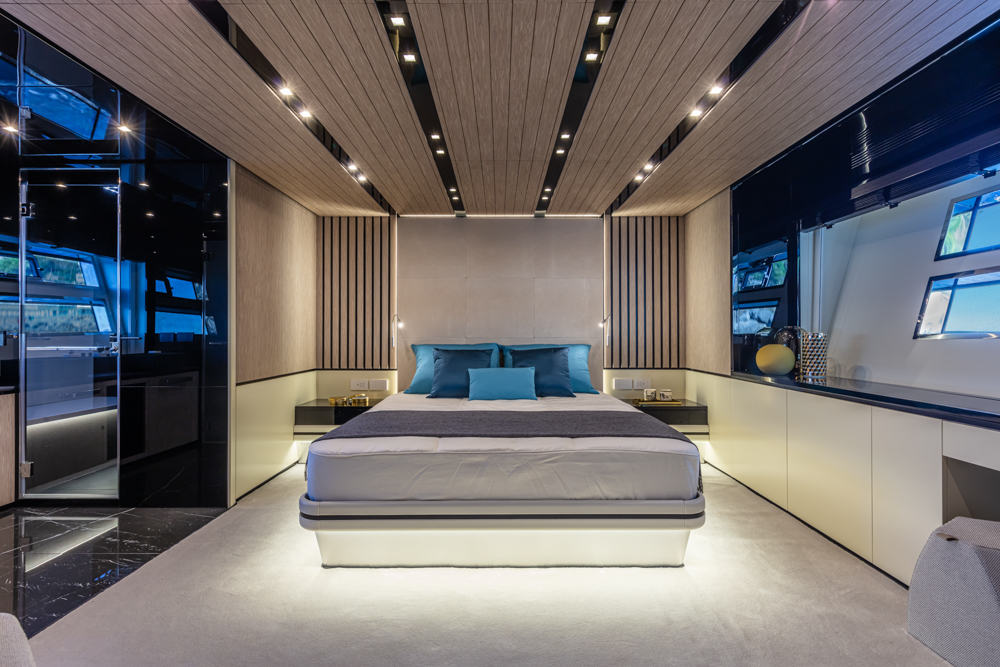 The strong interaction with the surrounding environment is also reflected in the design of the interiors, characterised by sophisticated furniture items in a sober, essential style, in which simple geometries emphasise volumes, making the best use of the available space and offering the greatest possible comfort when living aboard. In addition, new outfitting processes have made it possible to optimise assembly times and use quality furniture.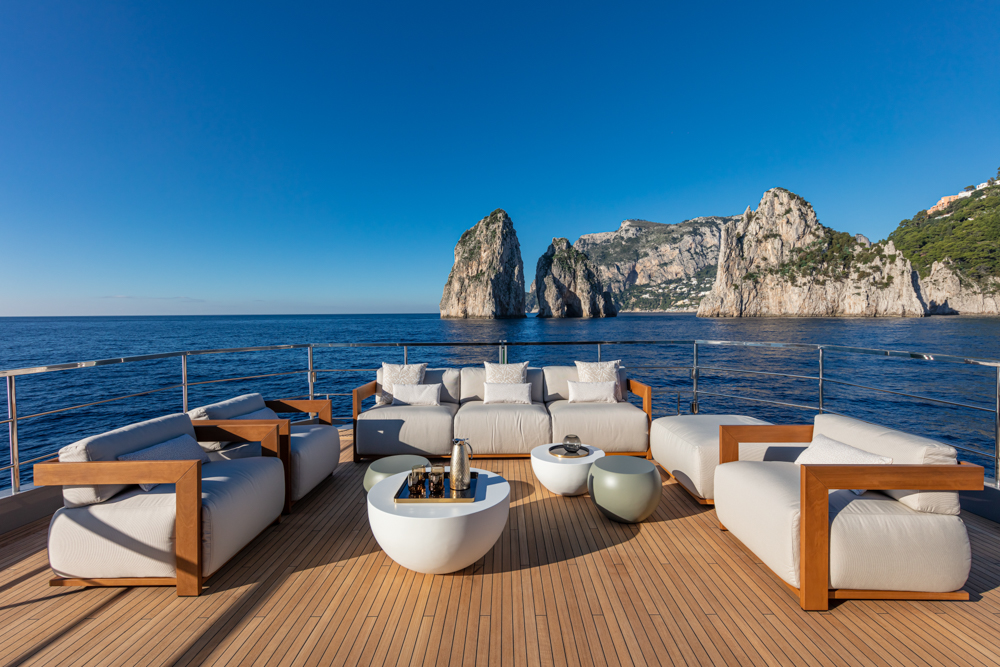 Arcadia Yachts
is based in Naples, Italy. Since 2008, they have been building semi-custom luxury composite yachts and have succeeded in perfectly integrating artisanal craftsmanship, modern technologies, and attention to detail and the surrounding environment. The Arcadia Yachts fleet has included two ranges since September 2016. The shipyard's first and most characterising range is the A range, which includes four models (
A85
, A85s,
A105
and
A115
). The Sherpa range has a new model, the 24m
Sherpa XL
, which was launched at the 2019 Cannes Yachting Festival.
Credits: Arcadia Yachts