Italian shipbuilder Arcadia has launched the second Sherpa XL. The key features of the model include solar panels, large open spaces and full-height windows.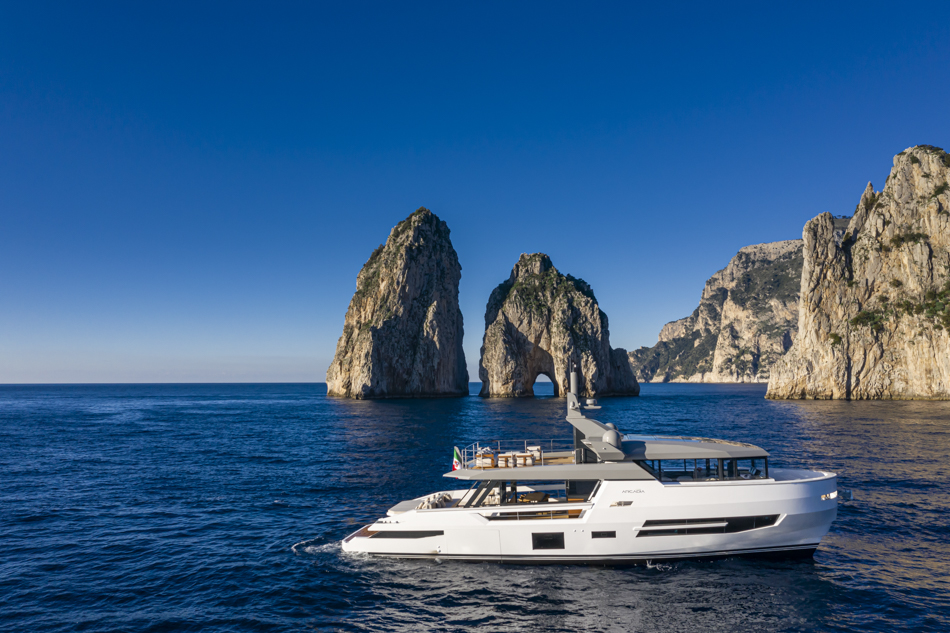 Another interesting feature – the innovative glass panels that can be raised and lowered like the side windows in a car, create spaces in which the threshold between inside and outside becomes imperceptible, while closed spaces dissolve and are absorbed by the surrounding natural environment.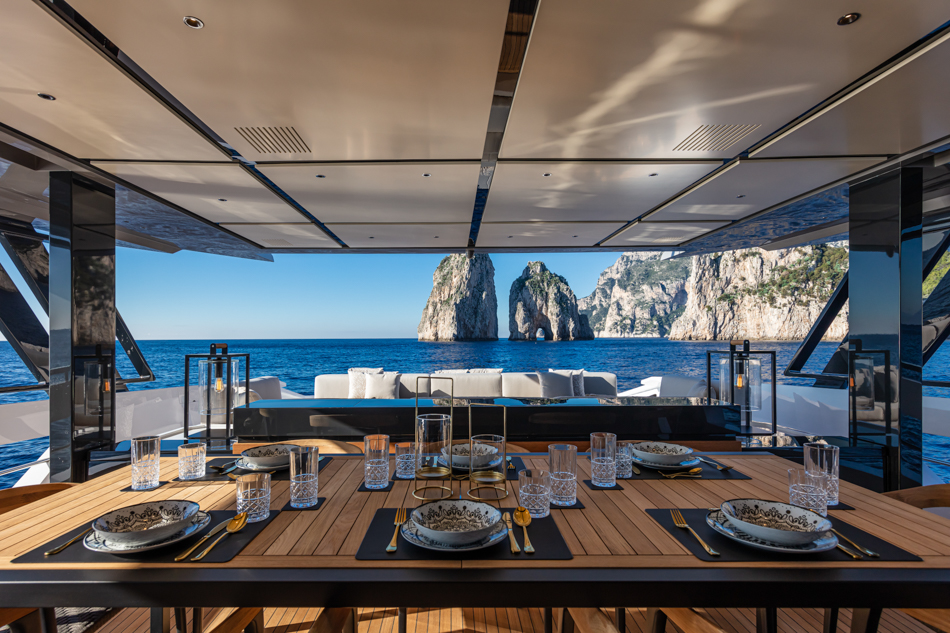 The design was made by Milano-based Hot Lad studio and some new materials have been used in the skylounge, such as the colonial-essence oak and light grey alpi.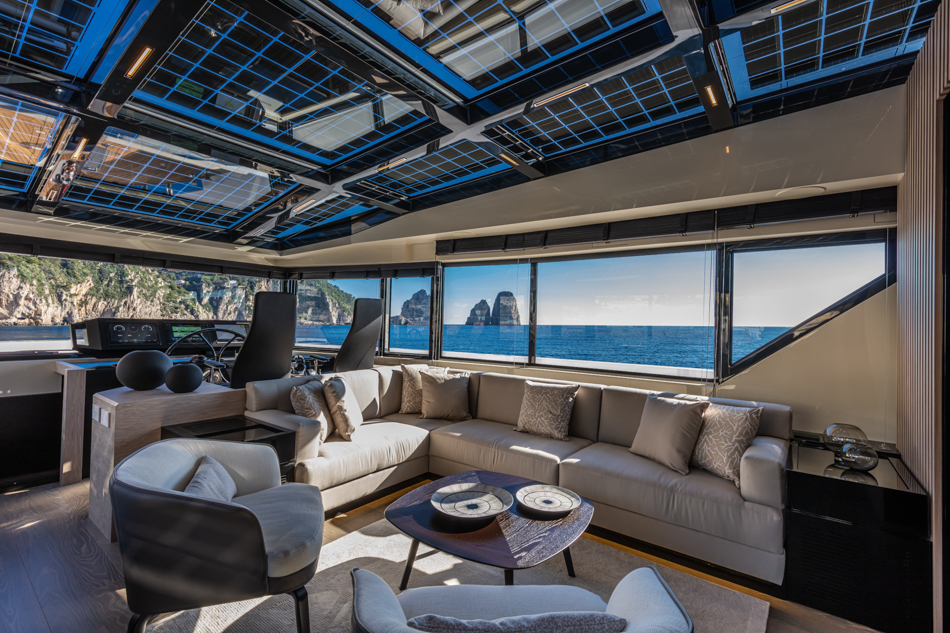 "The use of the 'glass' element is not limited just to the windows. It becomes an integral part of the interiors," explains Enrico Lumini, Hot Lab's Head of Design. "The idea was to stress the different functions of the skylounge by inserting materials that did not obstruct the view. Take for example the glass walls that separate the jardin d'hiver from the wheelhouse: the depth of the visual field does not change, yet the flows of the crew and passengers can be separated when and if necessary."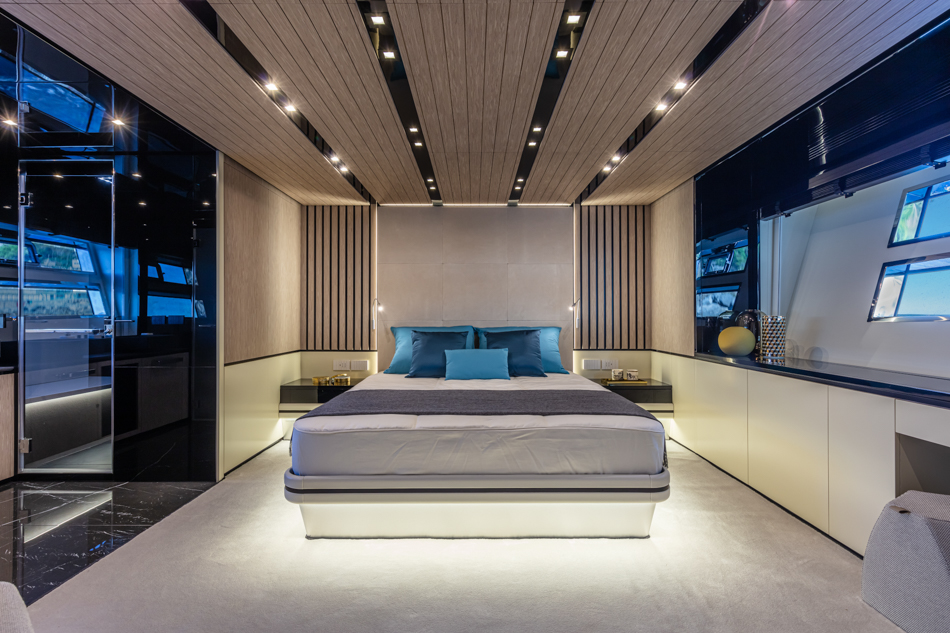 Inside, accommodation comes in the form of a master suite, a VIP suite and two guest cabins with twin beds.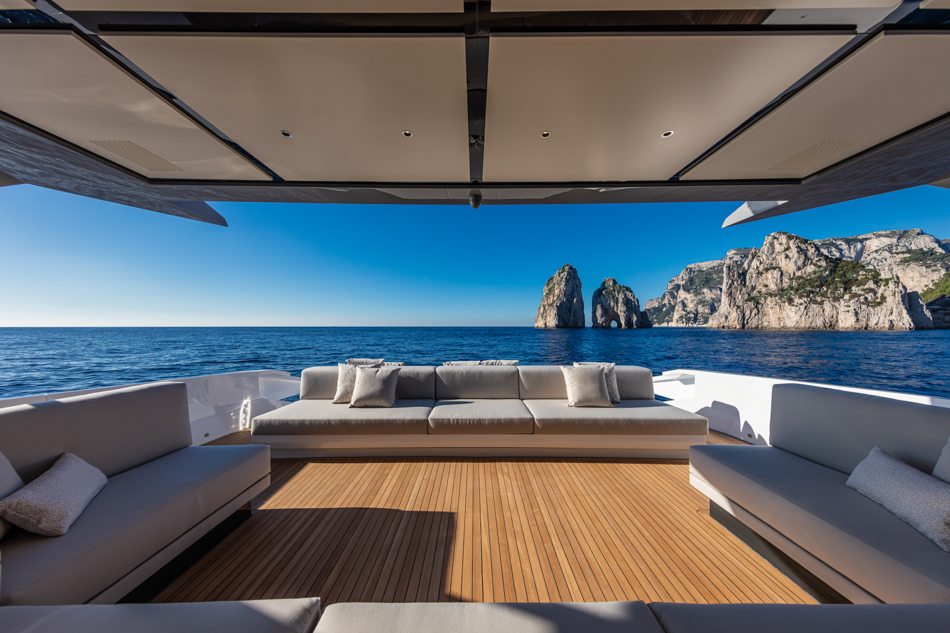 Another distinguishing feature of the Sherpa XL is a side garage forward of the engine room that is large enough to house a tender of 4 metres in length. This means the platform can be used by the guests as soon as the yacht is at anchor, which is a considerable advantage in terms of elegance and comfort compared to the currently available items in the 85-90 feet segment.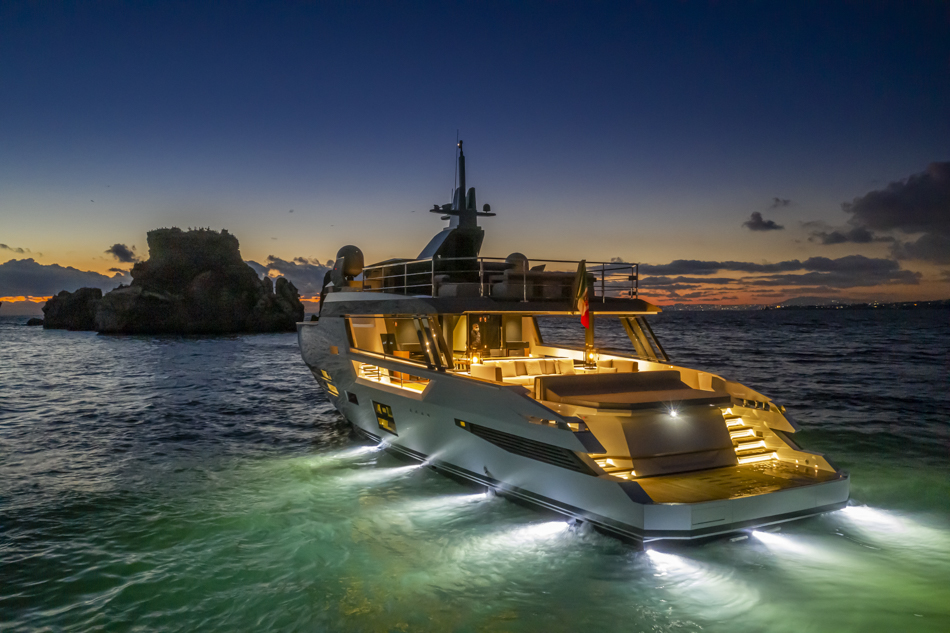 The new Sherpa XL is equipped with twin IPS 1350 engines and can travel a maximum speed of 23 knots.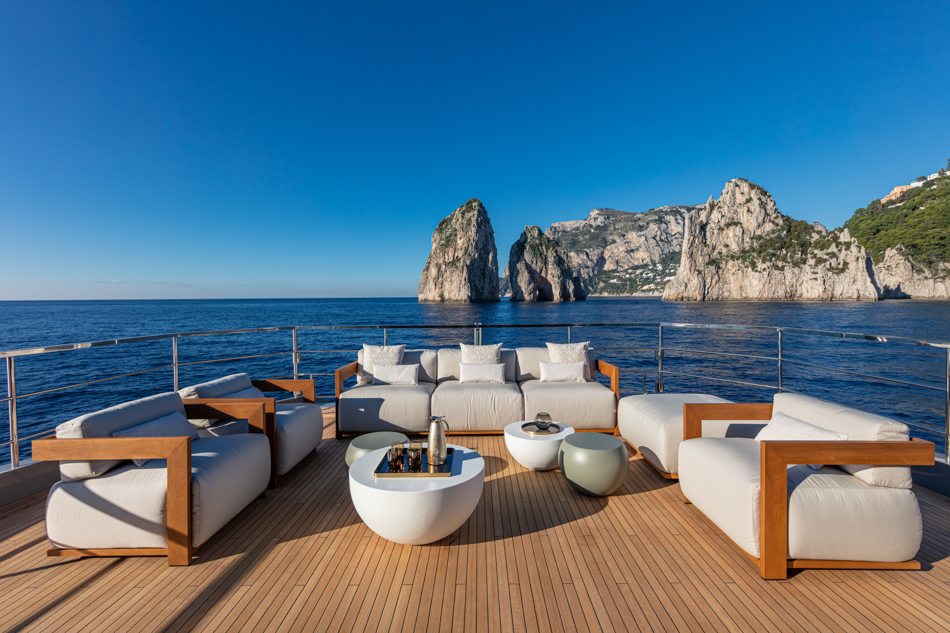 "We didn't rest on our laurels after the success of the first Sherpa XL," says Ugo Pellegrino, Sole Director of the Italian shipyard. "We listened to the suggestions of our owners and decided to work on various details, to make this new unit the perfect example of how Arcadia can always look forward."