After the launch on 15 January, custom steel and aluminum superyacht
Rio
, has passed her first set of sea trials with flying colors. The new 62m motor yacht set out from the Ancona Superyacht Yard for a series of trials and functional tests. She is a supremely sporty vessel with flowing hull lines and a near-vertical bow and will provide a fantastic cruising experience.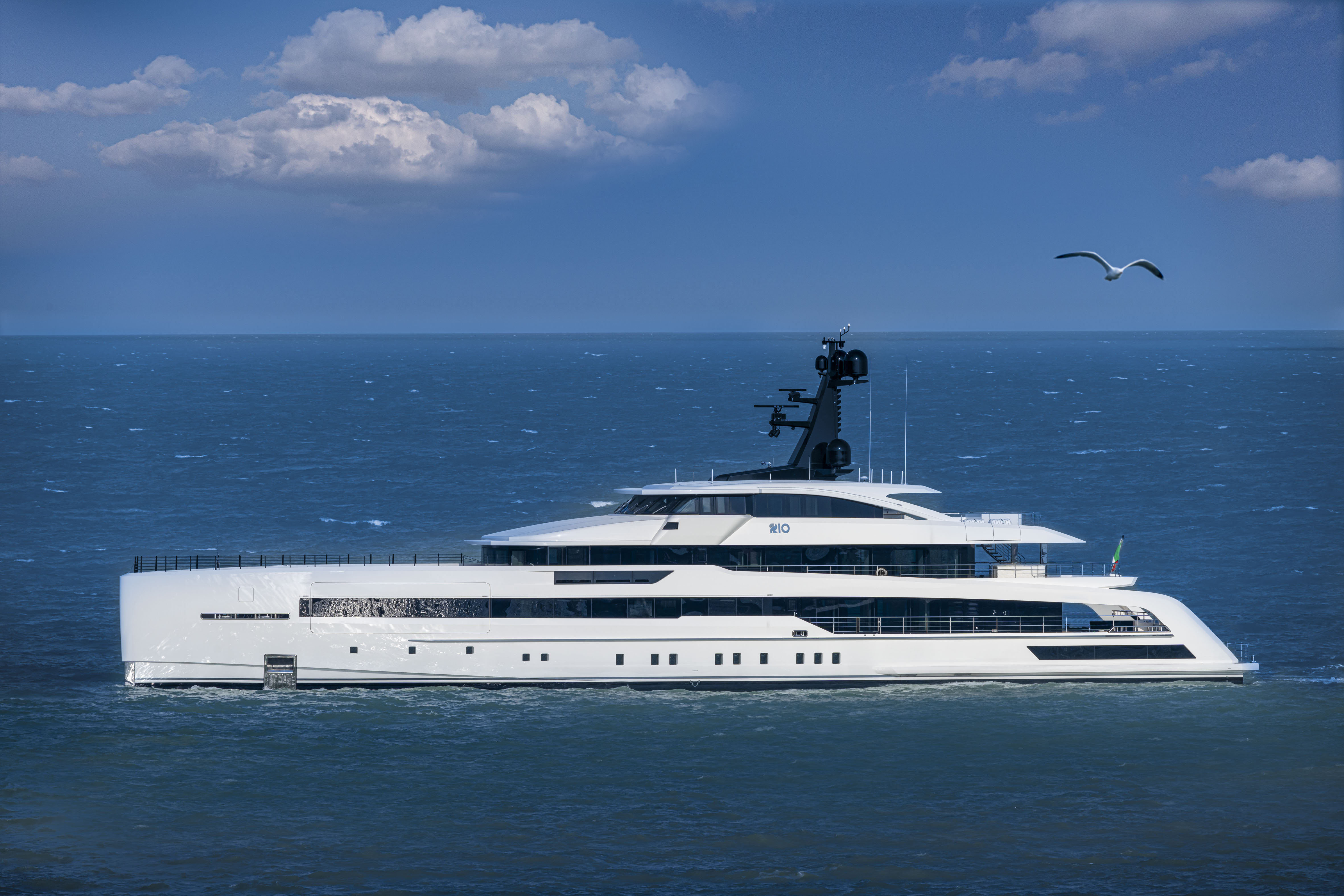 Rio was designed and built by CRN in collaboration with design and architecture studio Omega Architects, who created the exterior concept, and designers Pulina Exclusive Interiors for the styling inside. TWW Yachts is representing the buyer, whereas TWW Yacht Management is providing integral technical consultancy, survey and project management supervision throughout the final stages of the construction process.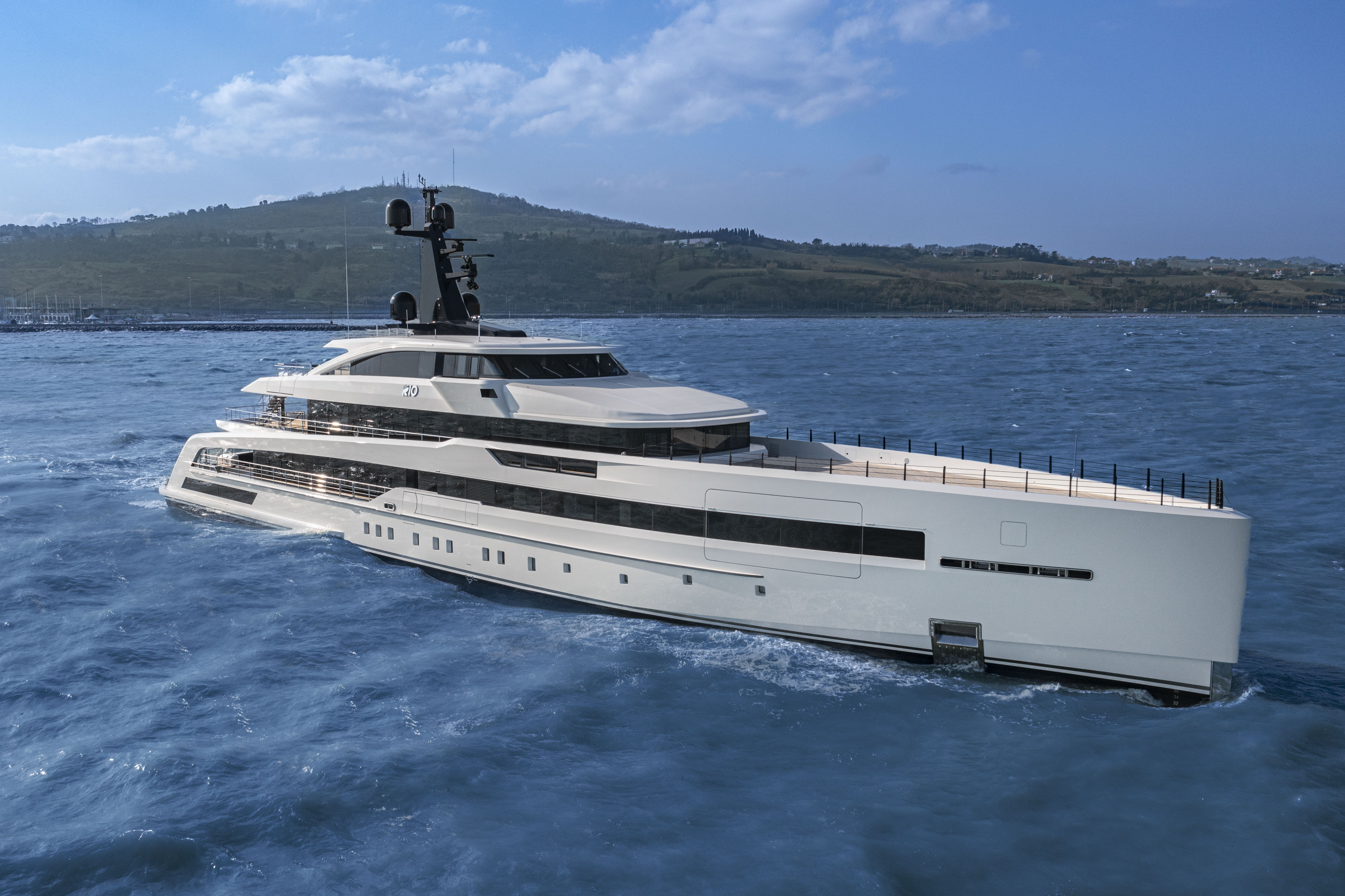 Rio has a gross tonnage of 1,218. She spreads across four decks and can accommodate up to 12 guests, including the main deck owner's suite, two VIP's and three guest cabins. One VIP on the main deck forward, the other on the lower deck aft, and with the remaining three cabins on the lower deck.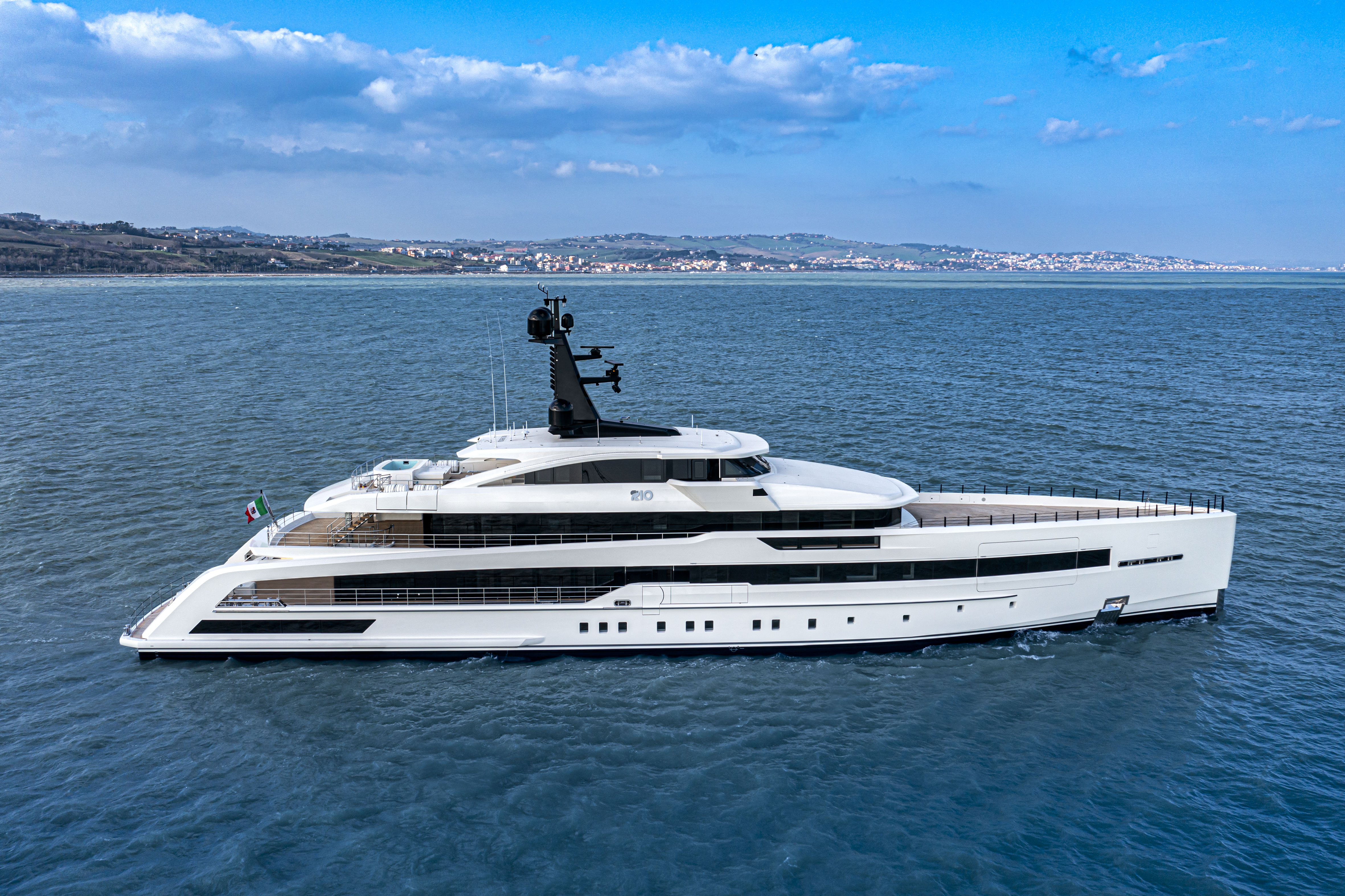 The yacht is powered by two Caterpillar 3512C engines and can reach a top speed of 15 knots, and cruise comfortably at 12 knots.
CRN
is a historic shipyard and
Ferretti Group
brand and company that designs and builds fully custom 45m to 95m steel and aluminum yachts. It was founded in 1963 in Ancona, Italy. The Ancona yard spans over 80,000 sq. m and boasts a large historic private marina looking out on the Adriatic, where all the CRN megayachts are made. The fleet now numbers over 400 seagoing vessels, plus several aluminum and light-alloy models built for other Ferretti Group brands.
Credit: CRN