CRN
has launched a new bespoke steel and aluminum yacht
Rio
(previously known as Project C138). 62m
Rio
was sold by Alex Heyes and David Westwood of
TWW Yachts
. The yacht was designed and built by CRN in close collaboration with design and architecture studio Omega Architects, who created the exterior concept, and designers Pulina Exclusive Interiors for the styling inside.
The 62m yacht spreads across four deck superyachts and can comfortably accommodate up to 12 guests in the owner's suite and the five guest suites. These include two full-beam VIPs, the first one is located on the main deck forward, the other on the lower deck.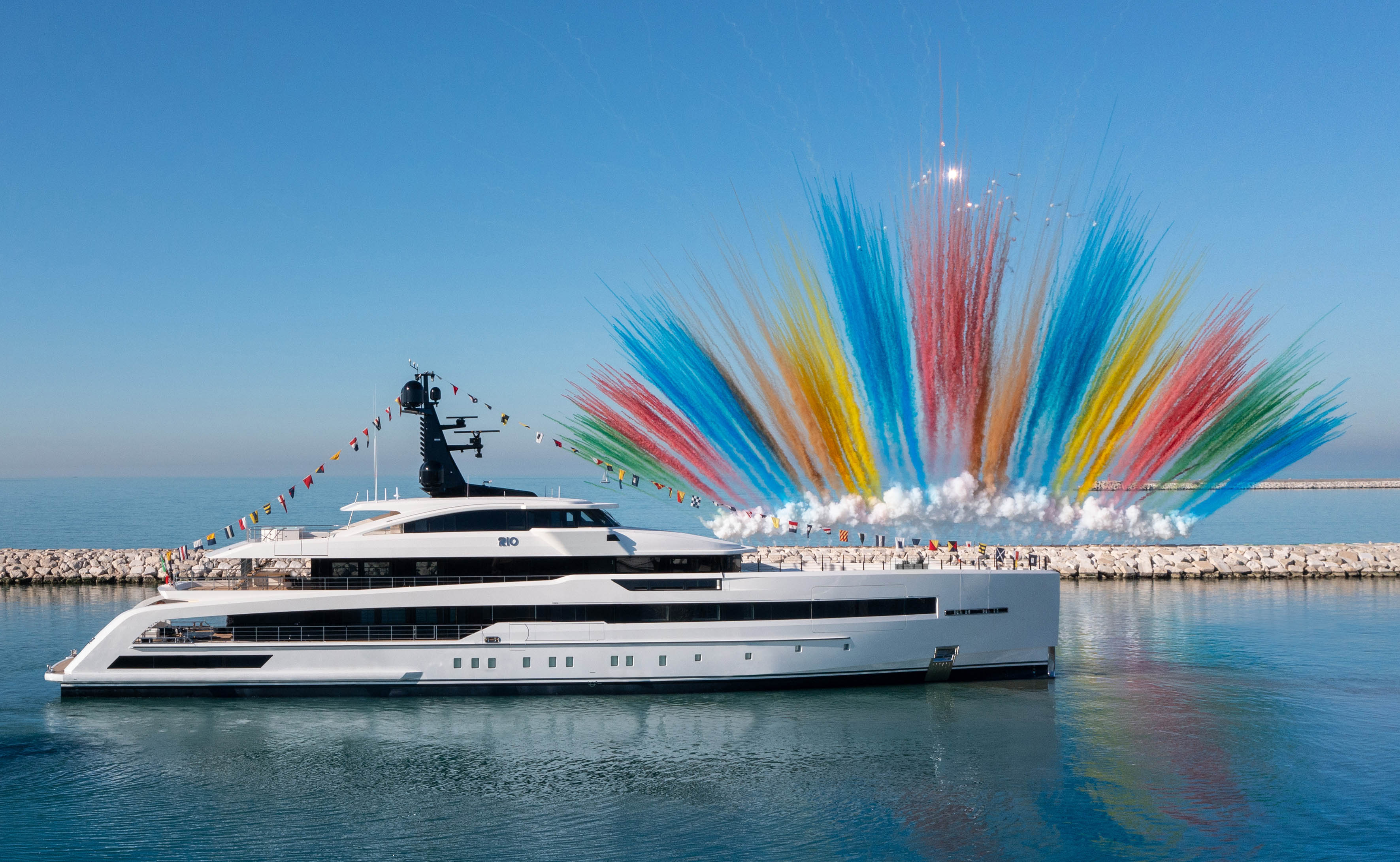 Rio is an entirely bespoke yacht, numerous aspects have been carefully conceived to offer the owner family – the discerning distribution and quality of the spaces, with generous indoor and outdoor living areas; a superb wellness lounge and fitness area in the beach club; and the exclusive owner's deck, a great oasis of intimacy that can also be enjoyed as a social zone.
Rio was constructed at the Ferretti Group Superyacht Yard in Ancona, Italy. Its core values include a deep commitment to sustainability, geared to reducing the environmental impact of the production processes. Important examples of this approach in action are the trigeneration and solar-power systems which have helped to cut the yard's heat and power consumption, by 32% and 79% respectively.
CRN
is a historic shipyard and
Ferretti Group
brand and company that designs and builds fully custom 45m to 95m steel and aluminium yachts. It was founded in 1963 in Ancona, Italy. The Ancona yard spans over 80,000 sq. m and boasts a large historic private marina looking out on the Adriatic, where all the CRN megayachts are made. The fleet now numbers over 400 seagoing vessels, plus several aluminium and light-alloy models built for other Ferretti Group brands.
Credit: CRN