Arcadia Yachts has launched the fifth unit of its flagship
A115
. The owner has requested the utmost confidentiality from the very first stages of the negotiations, so the yacht will only be accessible to his small and select circle of friends.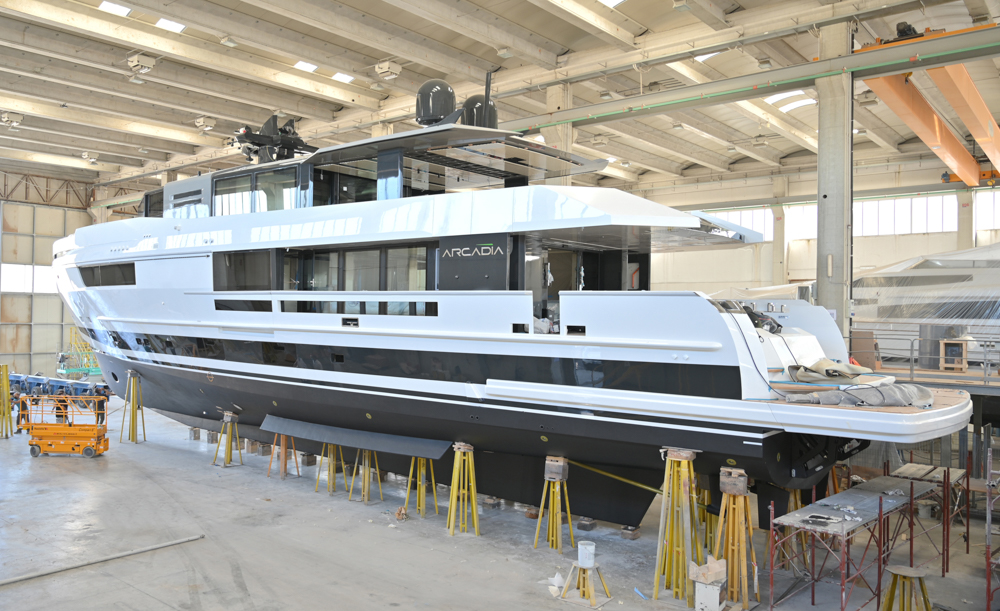 The other aim was to give guests the same experience they can enjoy in a 7-star hotel, in which style, furniture elements and technical facilities are combined in a completely original manner.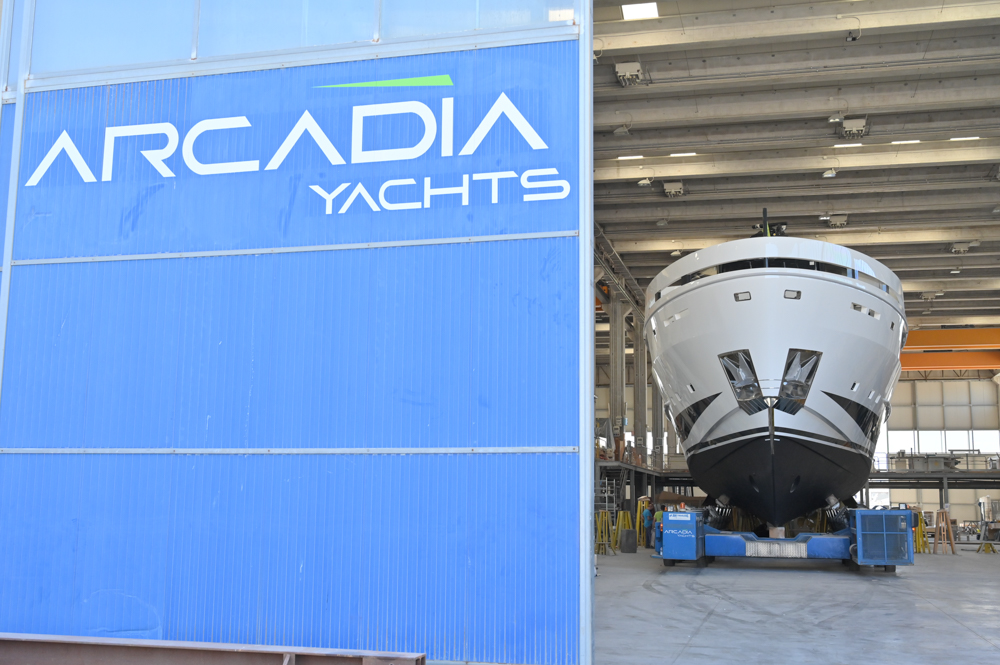 On the A115, the contrast between interiors and exteriors vanishes, creating a single environment that flows naturally between inside and outside. The perfect example is the upper deck, where 140 sq. m are designed to create one convivial setting that has the jardin d'hiver at its heart, with full-height windows that provide close contact with the surrounding environment in every season of the year. That connection is also evident on the main deck, where the living room and the aft deck connect seamlessly, while still providing privacy for guests thanks to the arrangement of the furniture elements. The dining area in the middle of the yacht is also closely connected to the surrounding environment through terraces that can open on both sides.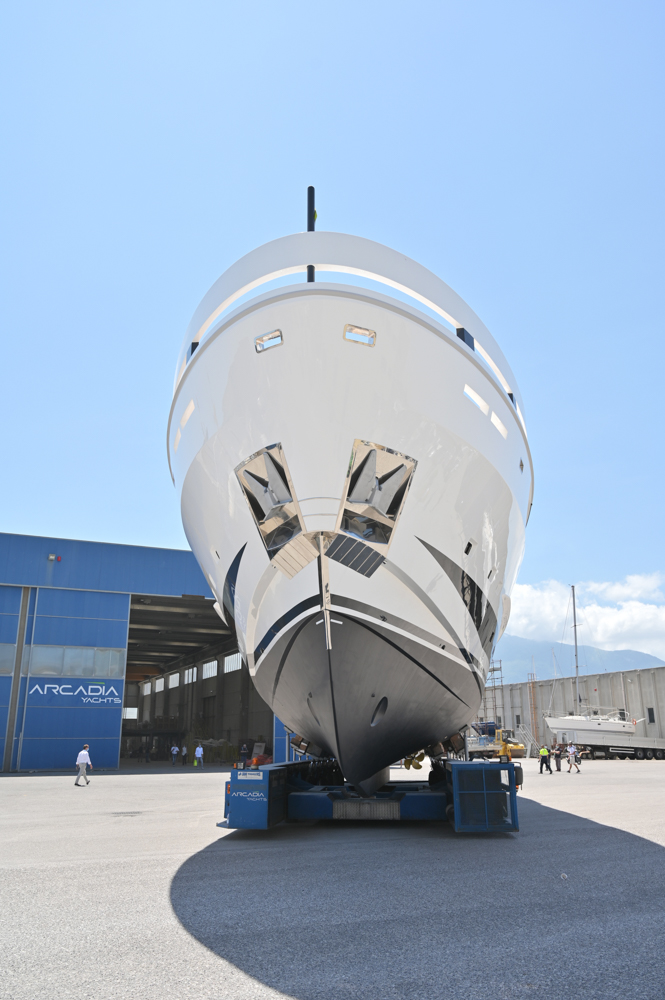 The forward area of the main deck is dedicated entirely to the owner's quarters: 40 sq. m that guarantee total privacy, thanks also to direct access from inside the cabin to the outside bow area. At the lower deck there are three guest cabins. This layout was the owner's specific request.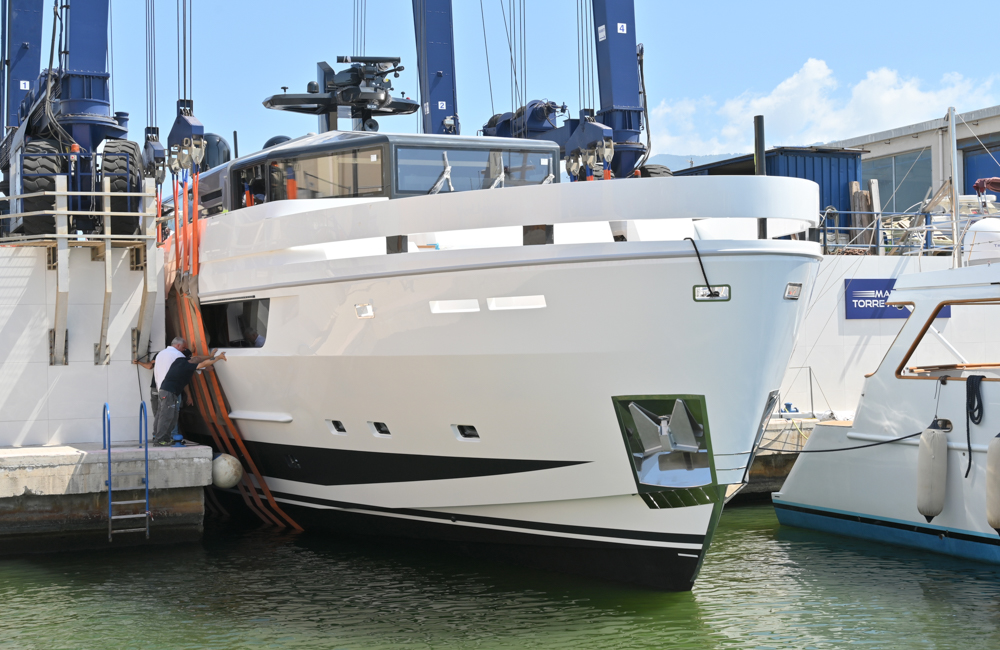 The natural environment in Arcadia Yachts is not only enhanced, but also, and perhaps above all, respected. The large openings that make air conditioning almost unnecessary because pleasant sea breezes can move freely through the yacht; the solar panels providing enough energy to keep the use of generators to a minimum, enhancing also natural sounds when at anchor, and the large, state-of-the-art glass windows with high thermal insulation, proves yet again how committed the shipyard is to maintaining its environmental standards.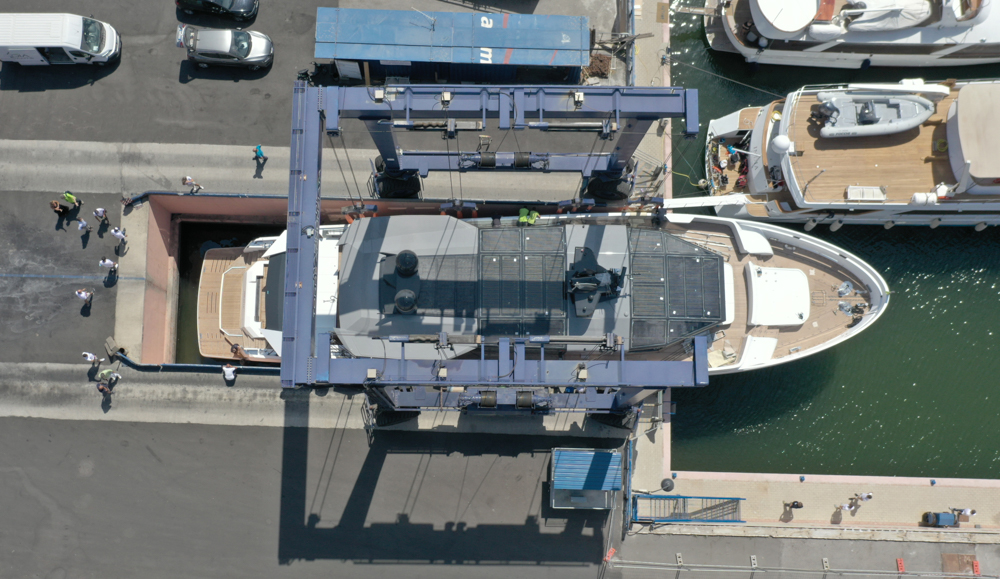 The solar panels cover a 40 sq. m surface and generate approximately 4.5 kW reducing (or removing) the need for generators when at anchor, to the thermally-insulated windows and the high-efficiency semi-displacement hull.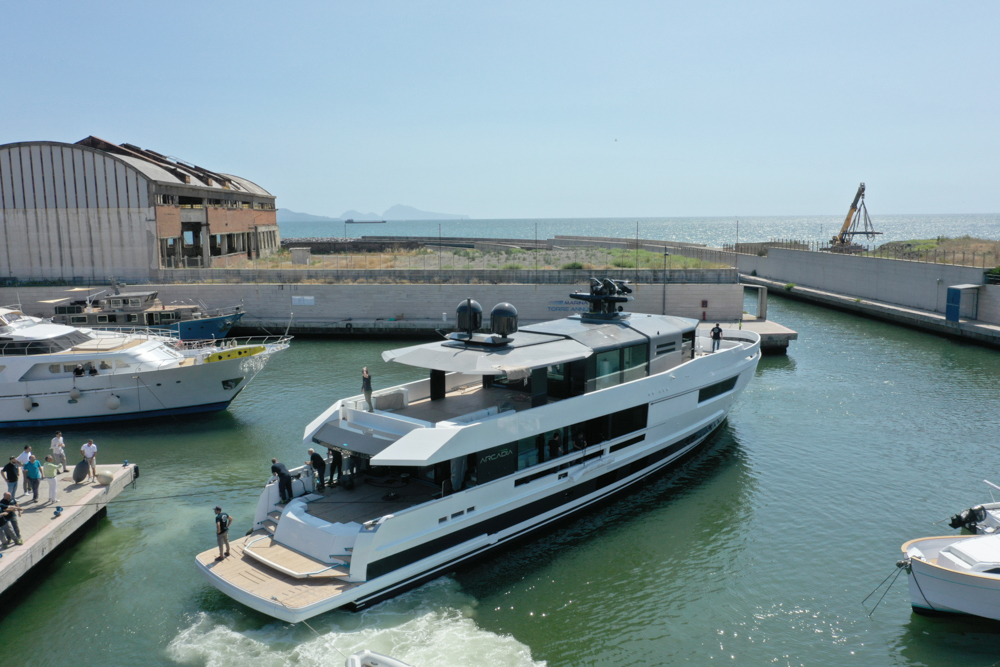 This delivery confirms that interest is still high in all Arcadia models. Unit number 6 is already in production and will be delivered in the 2022 season.
Arcadia Yachts is based in Naples, Italy. Since 2008, Arcadia Yachts has been building semi-custom luxury composite yachts and has succeeded in perfectly integrating artisanal craftsmanship, modern technologies, attention to detail and to the surrounding environment. The Arcadia Yachts fleet has included two ranges since September 2016. The shipyard's first and most characterising range is the A range, which includes 4 models (
A85
, A85s,
A105
and
A115
). The Sherpa range has a new model, the 24m
Sherpa XL
, which was launched at the 2019 Cannes Yachting Festival.
Credits: Arcadia Yachts