The 32nd edition of the Monaco Yacht Show has returned with an impressive lineup of yachts. As the largest yachting show in Europe and a pinnacle event in the superyacht realm, this year's show focuses on promoting environmental innovations and educational trends within the industry.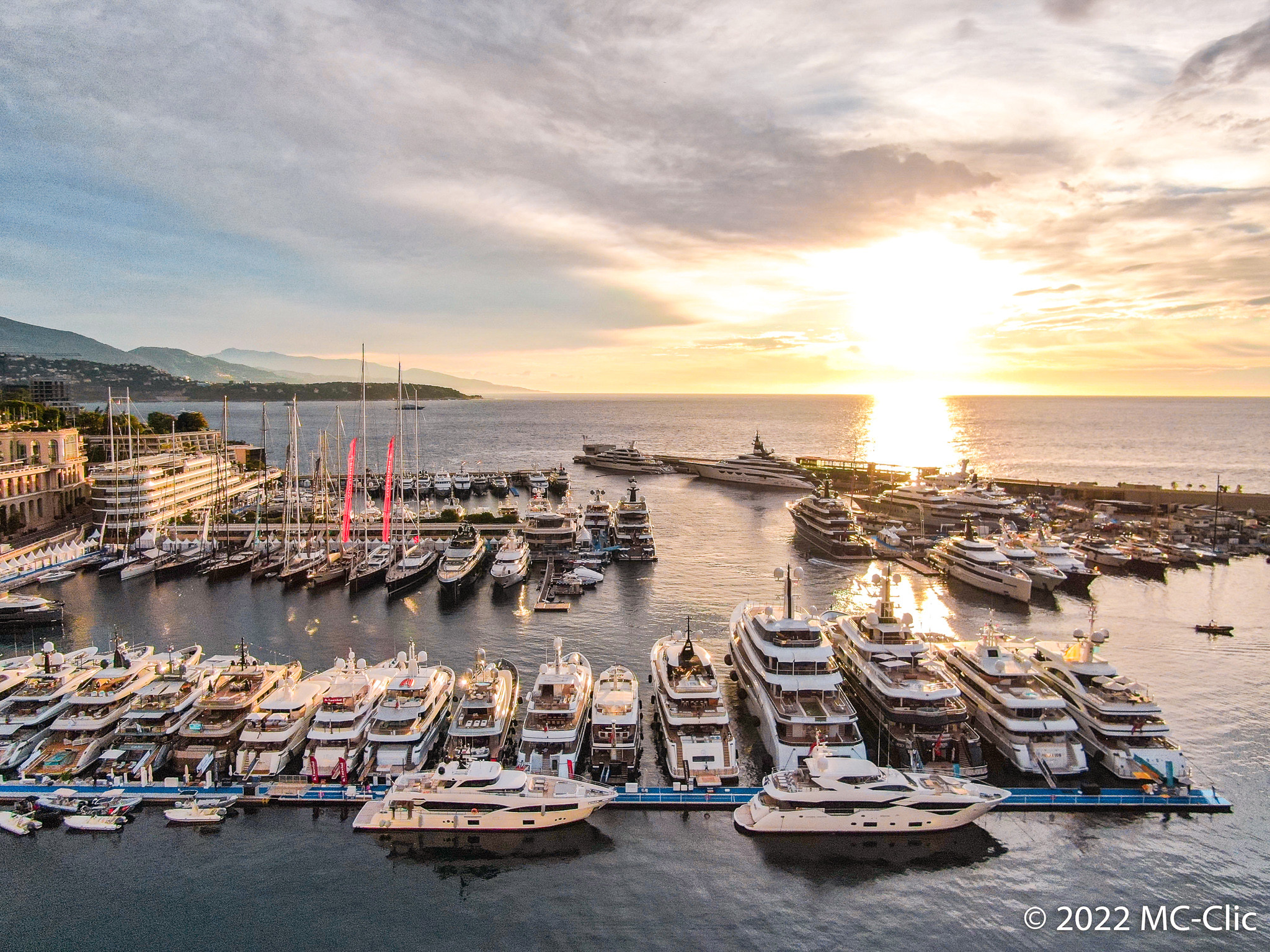 Monaco Yacht Show 2022
With designated hubs for design, innovation, sustainability, and adventure, the show offers a comprehensive experience. The spotlight shines on the 120 superyachts gracing Port Hercules, drawing yacht owners, charterers, buyers, and enthusiasts worldwide. Valued at around USD 4.3 billion, these yachts represent iconic brands and create a networking and exploration hub. Alongside, the luxury 'Car Deck,' showcasing classic and custom vehicles, helicopters, personal submarines, and more, turns this event into a billionaire's paradise, offering a splendid end-of-summer celebration.

Here are the 15 yachts that can't be missed.
Leona
80m
Bilgin Yachts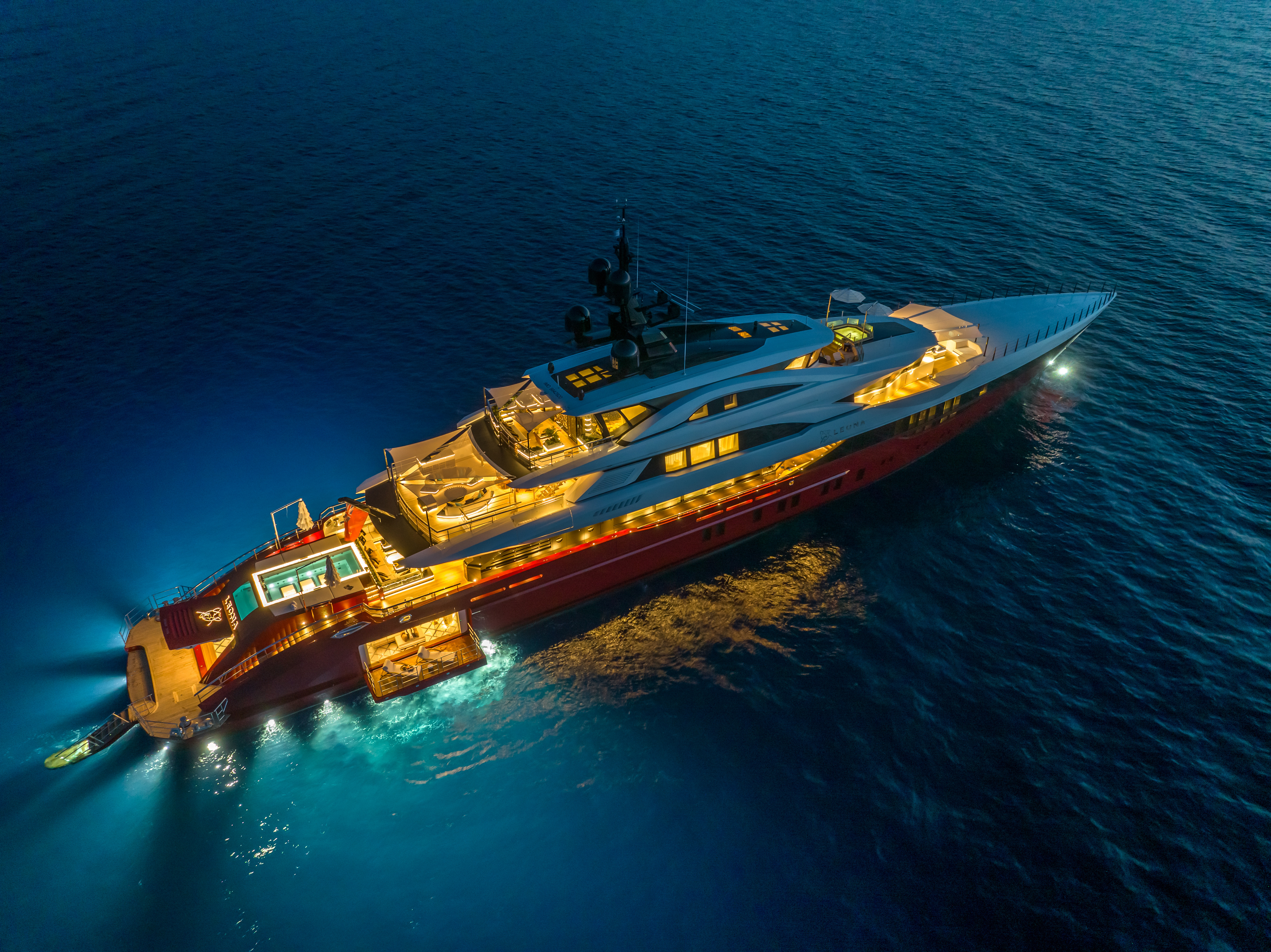 Bilgin Yachts presents its 80m
Leona
. Its striking bright-scarlet hull, earning it the moniker "the Red Bullet," ensures it stands out even at Port Hercules. Unique Yacht Design handles the exterior, while H2 Yacht Design takes charge of the interior. As the largest debut at Monaco this year, Leona is a part of the Bilgin 263 series, sharing features like a lifting transom and a spacious beach club pool with its sister ship,
Tatiana
. A remarkable feature includes Greek statues adorned with fiber optics, creating the illusion of a starry night sky.
O'Rea
77.7m
Golden Yachts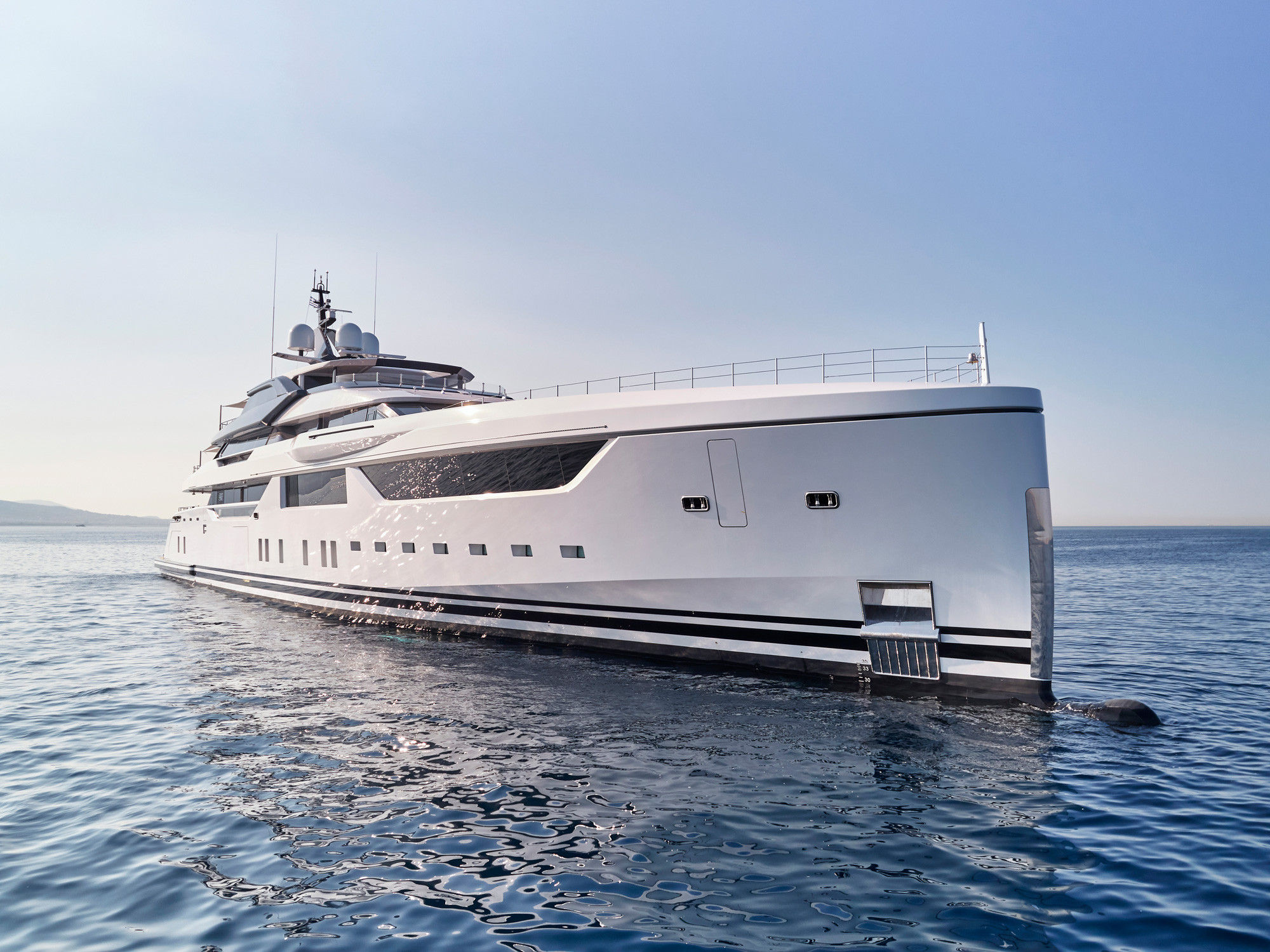 The
O'Rea
exterior design, created by Studio Vafiadis, showcases a powerful profile with muscular lines that exude strength. Her contemporary interior is a collaborative work of art by Studio Vafiadis and the Italian studio Massari Design.
O'Rea
features a sculpted and architectural hatch that resembles a gate, adorned with black and metallic finishes that lend a modern touch to the entrance of her beach house.
Alchemy
66m
Rossinavi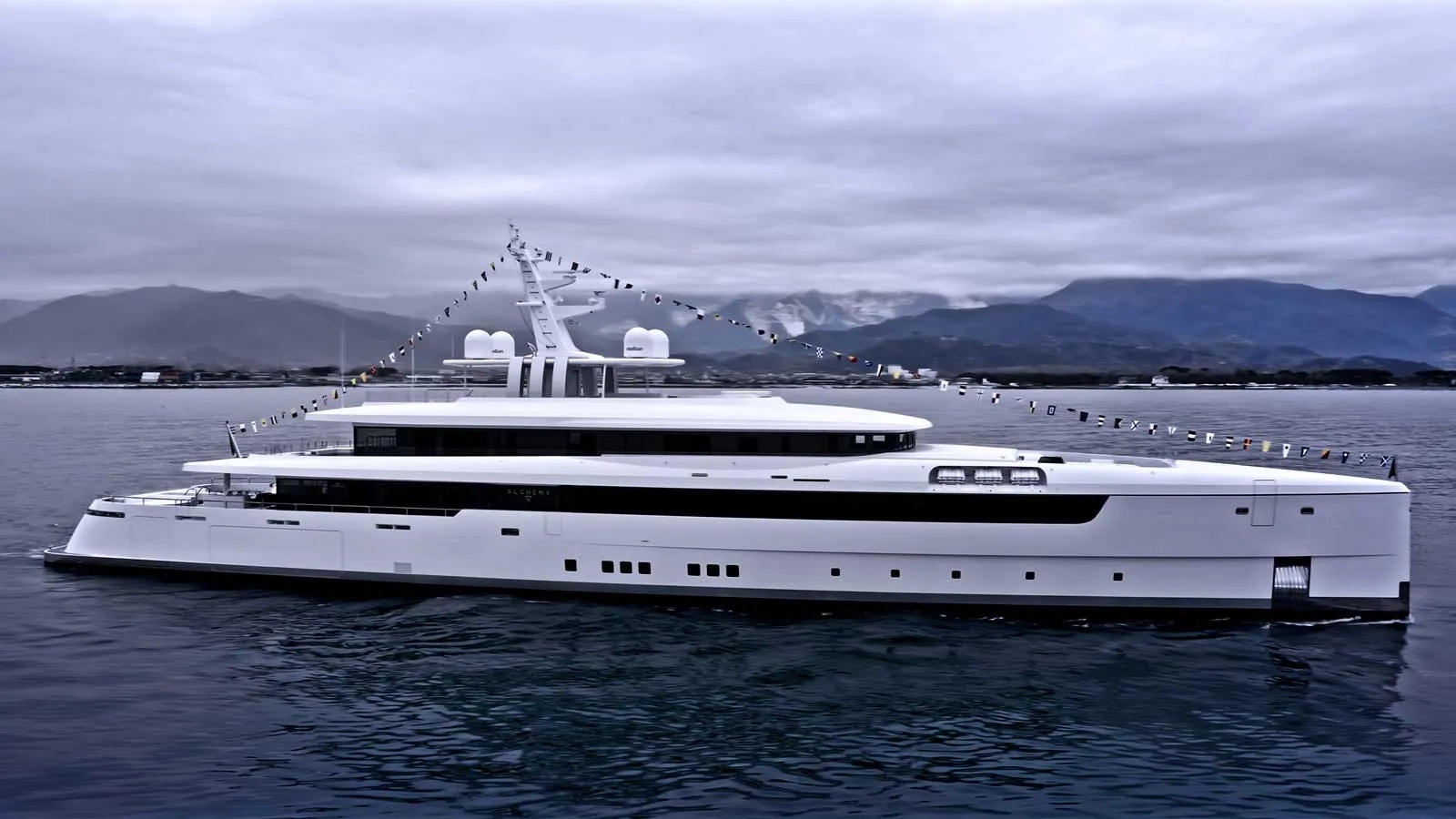 This yacht
is a result of fine collaboration between the Italian shipyard and Philippe Briand, Founder of Vitruvius Yachts, who is responsible for the exterior design of the vessel and the naval architecture, and Enrico Gobbi, Founder of Venice-based practice Enrico Gobbi - Team for Design, who was responsible for interior and outdoor spaces styling. The three-deck yacht has enough space for all owner's wishes, her green and efficient design saves both fuel and emissions.
Entourage
60m
Amels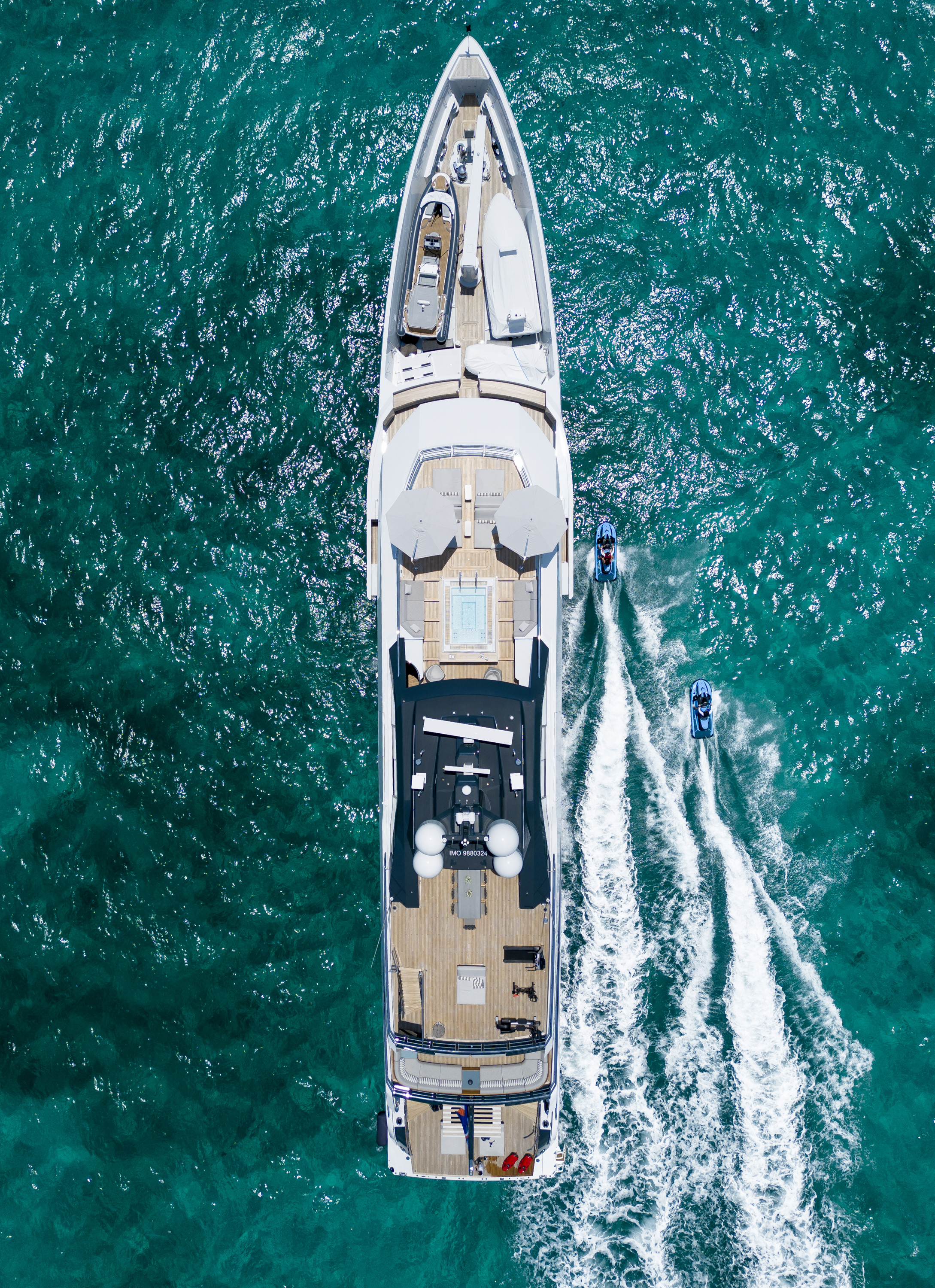 Delivered in early 2023, the customized 60m
Entourage
will be on show for the
first time. As the second superyacht in the Amels 60 range, she features exterior design by Monaco based Espen Oeino International and naval architecture by Damen Yachting. Her interior design was made by the Canadian design studio Burdifilek.
57Steel
56.7m
Sanlorenzo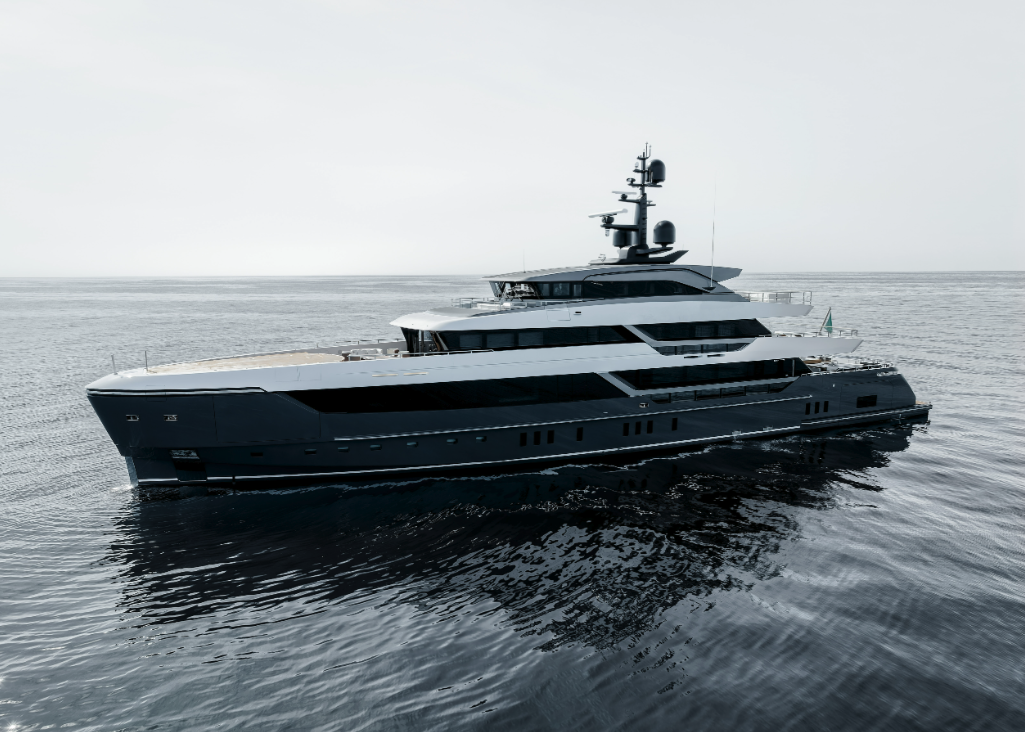 The 57Steel, despite its 1050 GT tonnage, exemplifies Sanlorenzo's hallmark elegance. Collaborating with Studio Zuccon International Project for exterior architecture and Piero Lissoni for interiors, it's a Monaco Yacht Show 2023 premiere that reimagines traditional layouts. The wheelhouse, usually on the upper deck, now adorns an extra deck, featuring the owner's 55 sq. m cabin with panoramic views from the owner's deck. Piero Lissoni's architectural vision blends spaces, vertical elements, and his signature staircase. This reshuffle also creates a full-beam VIP cabin on the main deck and an expansive 150 sq. m beach area. The bow garage accommodates tenders up to 7.5 meters, with a 30 sq. m gym and sauna.
Baglietto T52
52m
Baglietto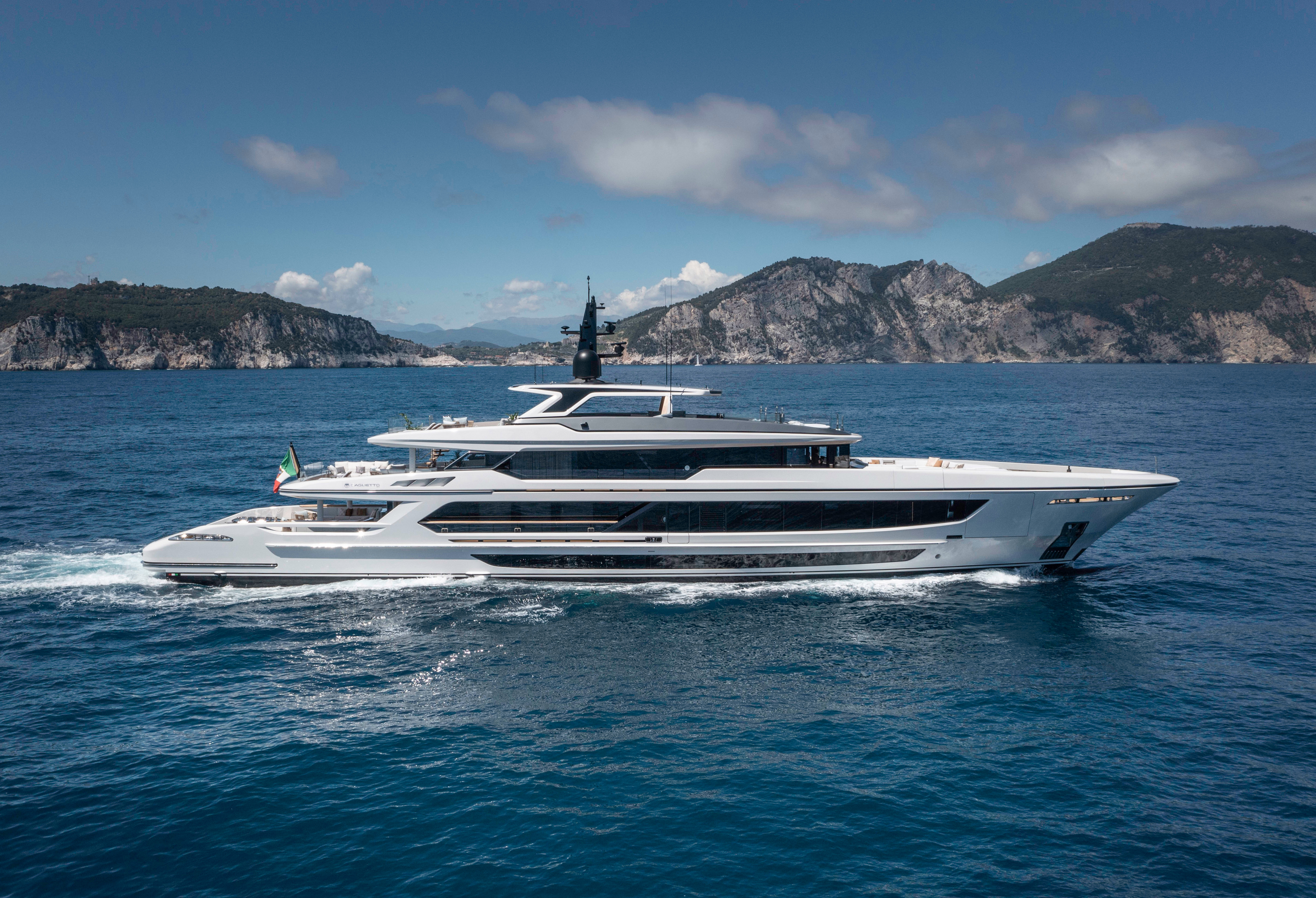 The 52m yacht was penciled by Francesco Paszkowski Design. The interiors were also designed by FPD in cooperation with Margherita Casprini. The yacht is fitted with a hybrid propulsion system that will allow it to choose a more efficient cruising mode, curbing both consumption and environmental impact. When cruising in electric diesel mode, the T52 can indeed boast a range of up to 7,600 nautical miles, and remain at anchor up to 10 hours relying on the batteries only.
Jewels
53m
Turquoise Yachts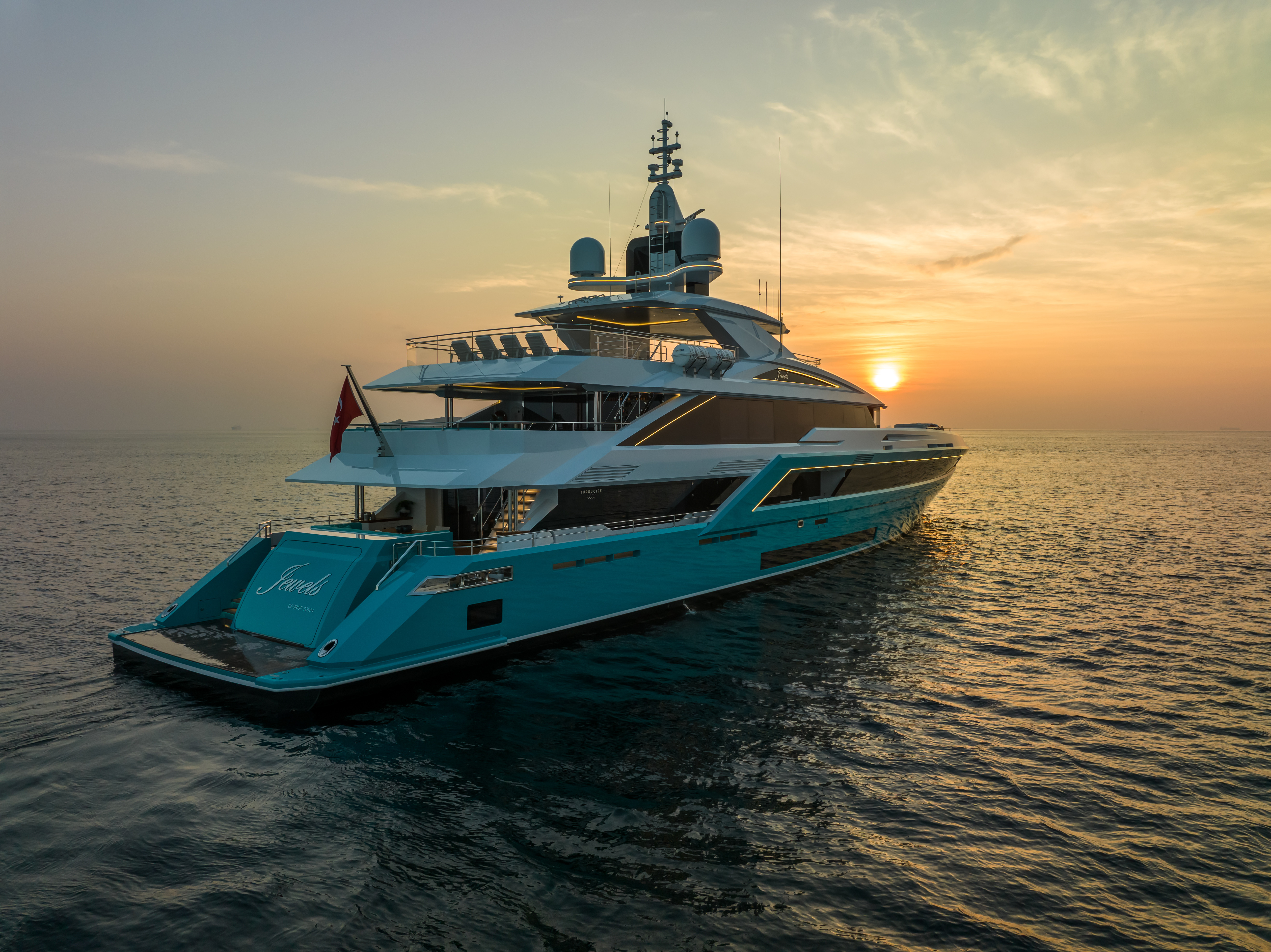 The 53m Jewels featuring a captivating sky-blue hull, is sure to capture attention wherever it sails. This unique exterior design stems from a debut partnership between the Turkish builder and Miami's DeBasto Design. Inside, it offers accommodations for 12 guests, crafted by the British studio H2 Yacht Design. With a substantial volume of 720 gross tonnes, and equipped with a spa pool, a bar, and areas for relaxation.
Anjelif
50m
Columbus Yachts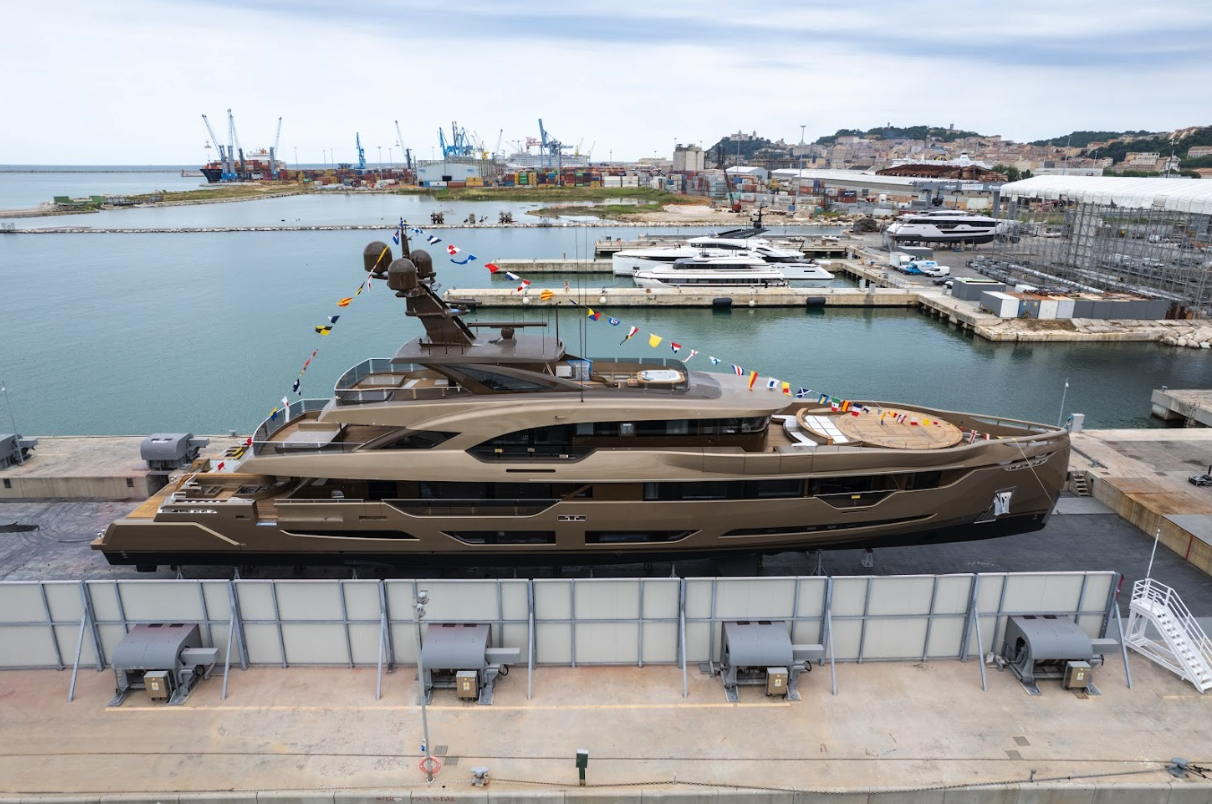 50-meter full custom aluminum superyacht
Anjelif's
exteriors and interiors were made by Marco Casali of Too-Design while the engineering is by the Palumbo Superyachts team. A model tailored to the needs of her experienced owner and packed with technical and stylistic innovations like the hybrid, diesel-electric propulsion. She has a lot to offer – from open-air cinema to touch-and-go helipad and spa.
Grey
50m
Tankoa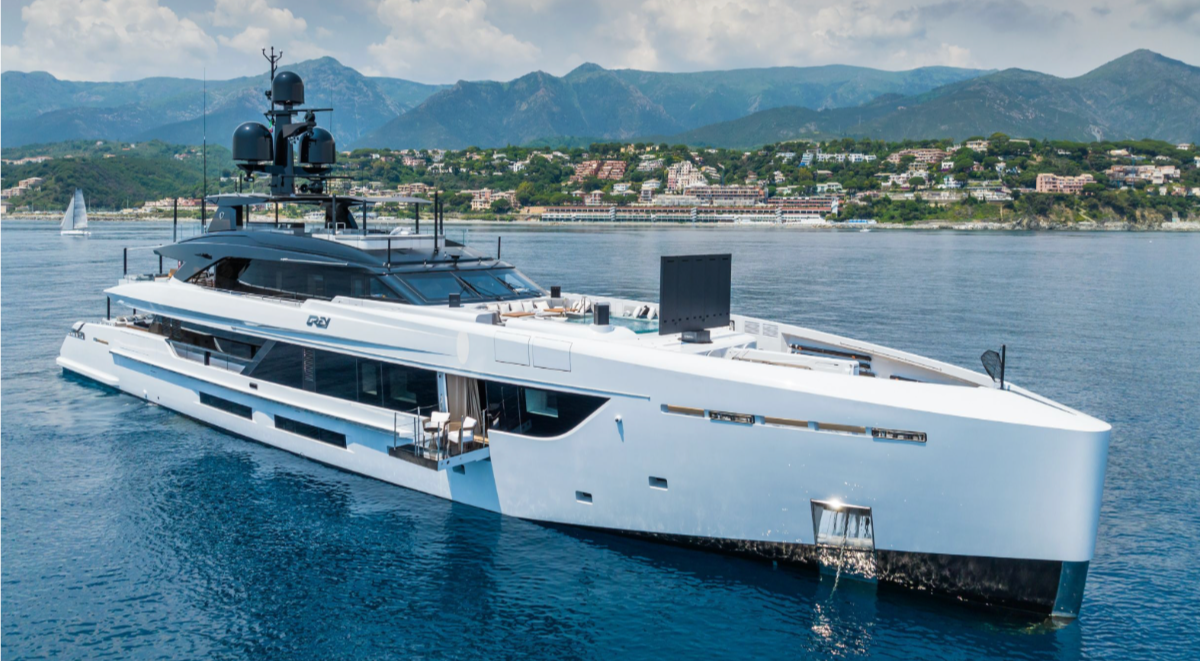 The
latest superyacht
in Tankoa's successful 50m all-aluminum series with the exterior lines by Francesco Paszkowski and the interior design by Giorgio Cassetta. In addition to her features, the owner chose to incorporate an awe-inspiring outdoor home cinema screen, which is strategically positioned in front of the swimming pool lounge on the foredeck.
Alunya
49.9m
Benetti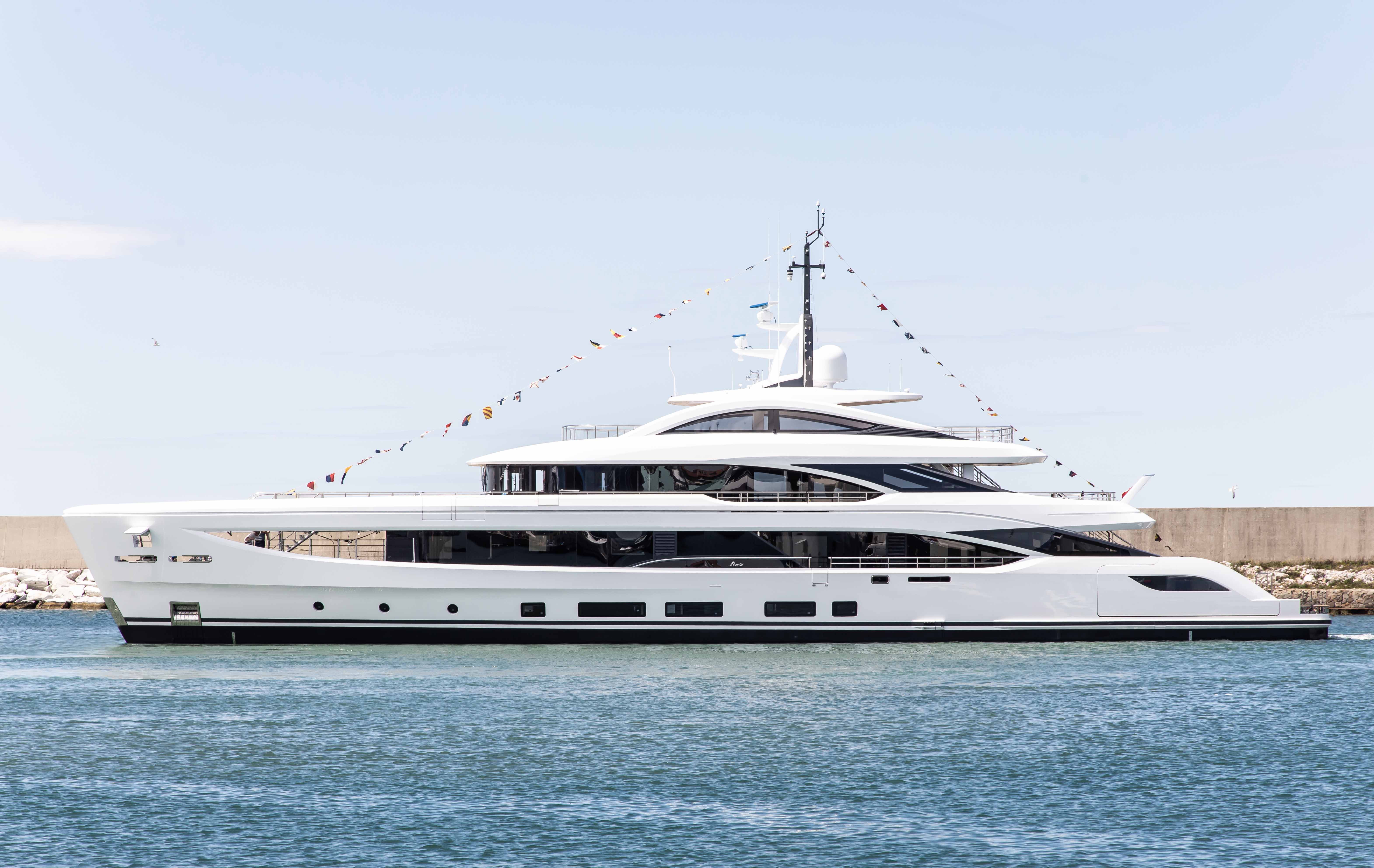 Alunya
ia a 50-meter yacht and the second in the B.Now family to feature the Oasis Deck™. This innovative solution transforms the traditional stern swim platform with hydraulic terraces spanning the entire deck width, crafting a vast 110 sq. m beach club. Offering a seamless 270° aft view, it boasts a glass-walled infinity pool and various social spaces.
UV II
45m
ISA Yachts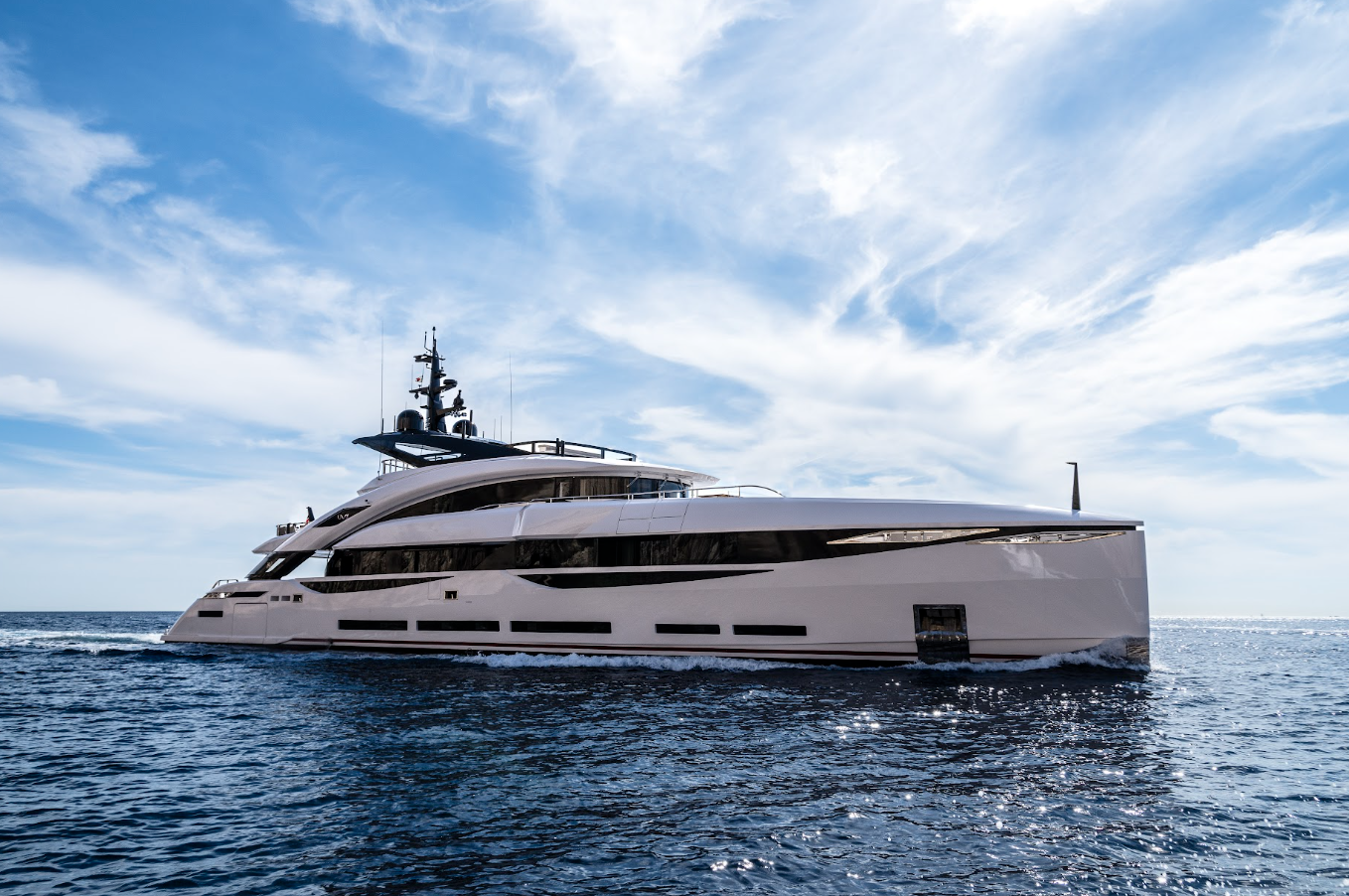 The yacht has a steel hull and aluminum superstructure. Her naval engineering was handled by Palumbo Superyachts; Enrico Gobbi – Team for Design designed the exterior lines, and Luca Dini Design & Architecture penned the interior design.
UV II
is powered by 2 CAT C32 ACERT engines, each delivering 1300 hp for a top speed of 15.4 knots and a cruising speed of 14 knots.
This Is It
43.5m
The Italian Sea Group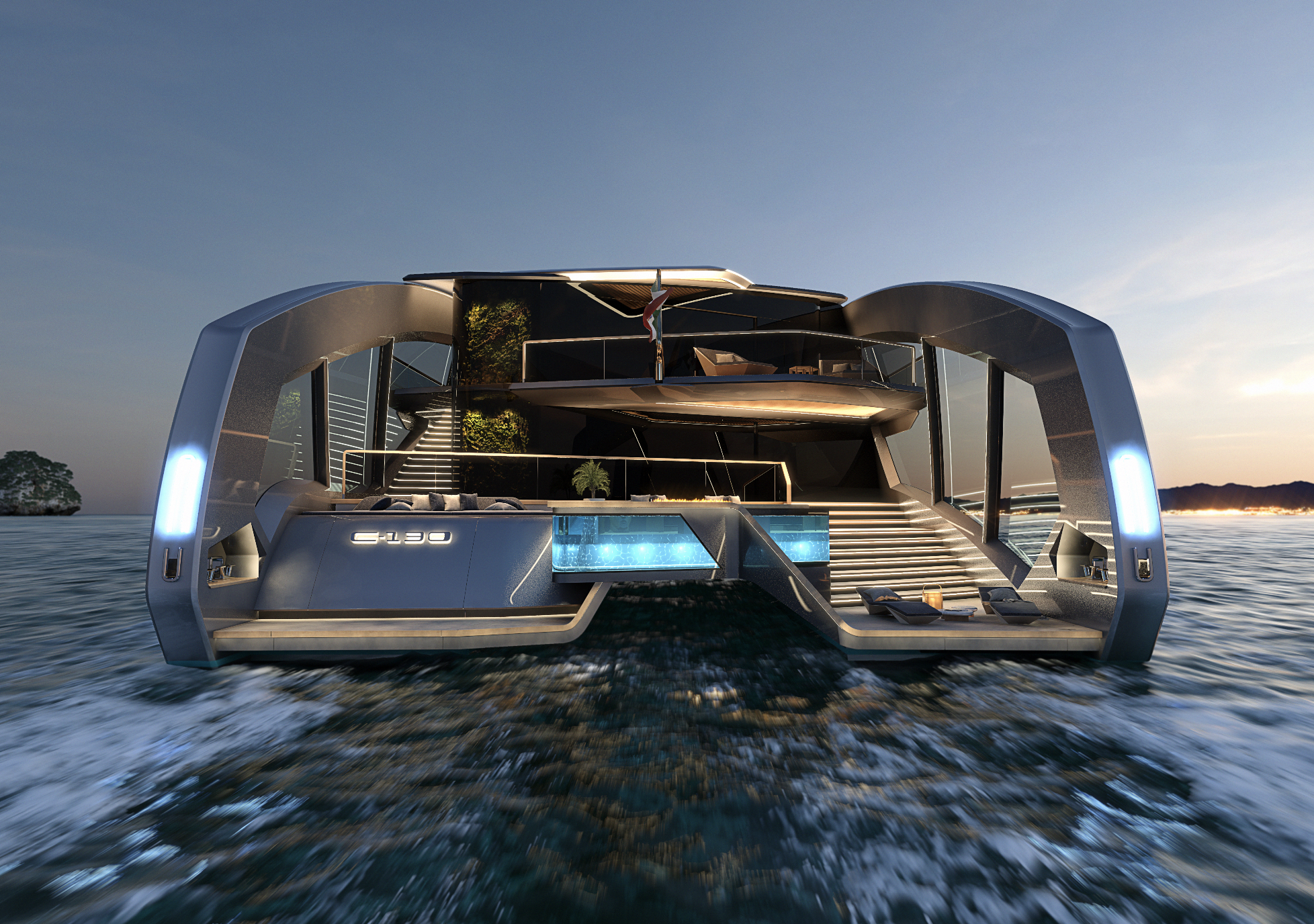 This Is It
is the latest addition to the Tecnomar fleet, a 43.5-meter motor catamaran with approximately 750GT. This innovative catamaran combines tradition and innovation, offering a lifestyle concept defined by over 600 sq. m of impressive glass windows. Its aluminum superstructure and optimized hull lines enhance hydrodynamic efficiency, significantly reducing fuel consumption and emissions. Complying with IMO Tier III requirements, it employs exhaust gas treatment technology to reduce nitrogen oxide emissions. Inside, it boasts six cabins, a massage room, and a galley with polarized glass for events and show cooking.
Fancy
35m
Nautor Swan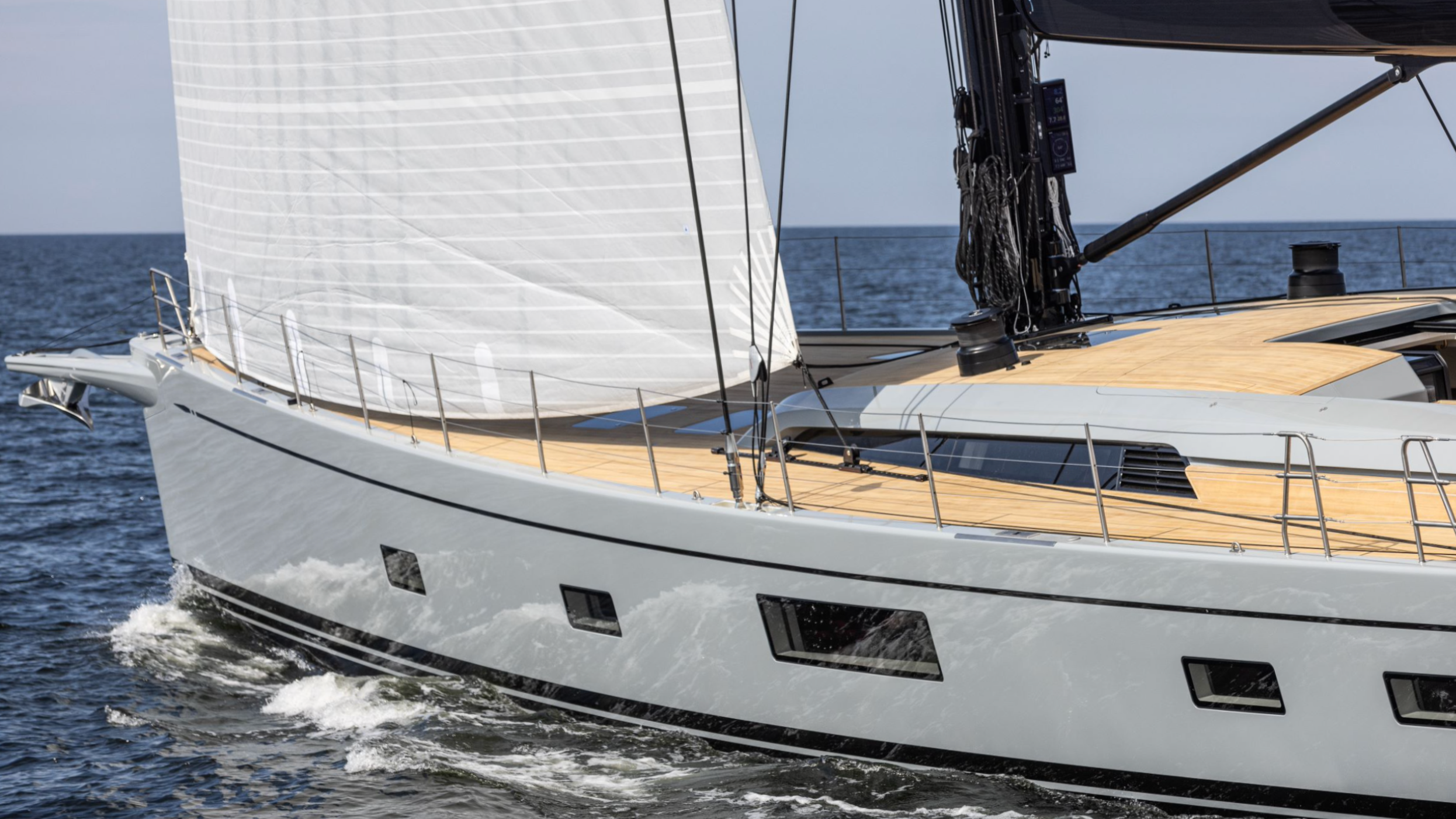 The Swan 108 Fancy boasts a full carbon hull and deck constructed with epoxy Sprint technology. Notably, it introduces a groundbreaking dual-acting transom door that expands the beach club area significantly without compromising interior space. The yacht's spacious saloon, illuminated by large potholes, offers a refined and intimate ambiance. Accommodating up to 9 guests, it includes a master suite, a VIP cabin, and two double cabins, one featuring an extra pullman bed.
Sandbank
34.1m
Gulf Craft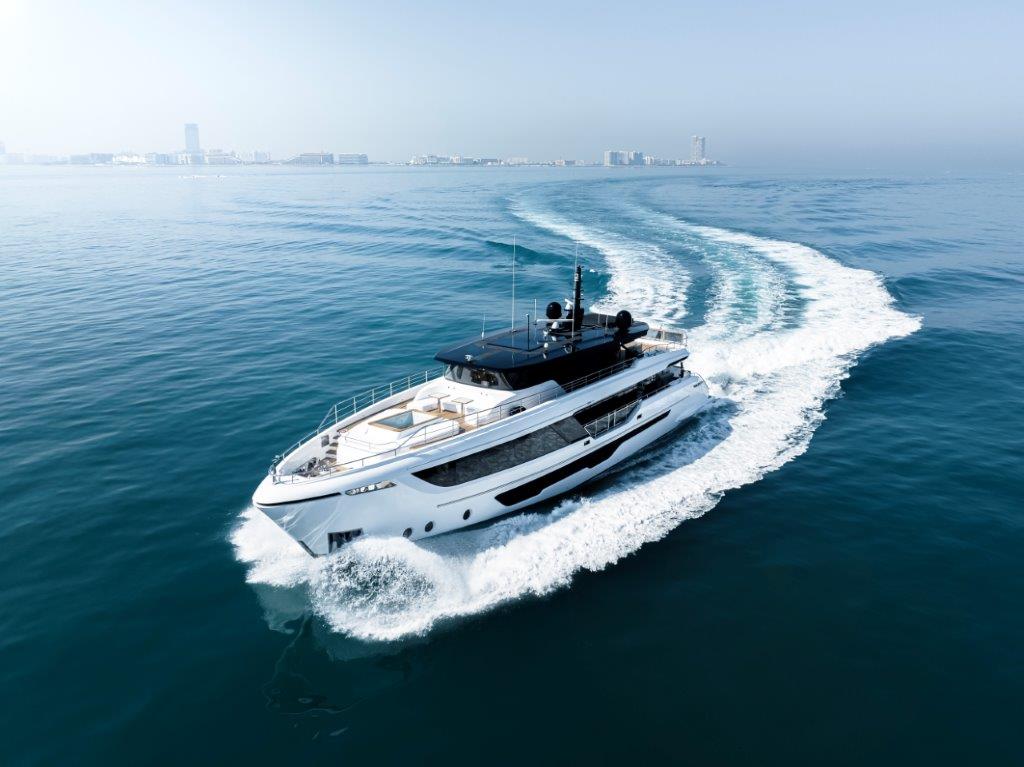 The
Majesty 111
represents a harmonious collaboration between Gulf Craft and the Netherlands-based Phathom Studio. Phathom Studio's innovative exterior lines and refined interior design, combined with Gulf Craft's extensive yacht-building expertise, have given rise to a new generation of dynamic Majesty yachts. Featuring a unique 6-cabin layout and an expansive forward VIP cabin, this yacht redefines space utilization in its size category. It emphasizes seamless indoor-outdoor connections, offers panoramic views, a plunge pool on the foredeck, and integrates innovative energy-saving systems for efficient cruising and comfort. This yacht is a result of meticulous market research and trend forecasting for a global audience. Gulf Craft Announces European Debut of its Award-Winning Majesty 111 at Monaco Yacht Show 2023
Sunreef 80 Eco
23.8m
Sunreef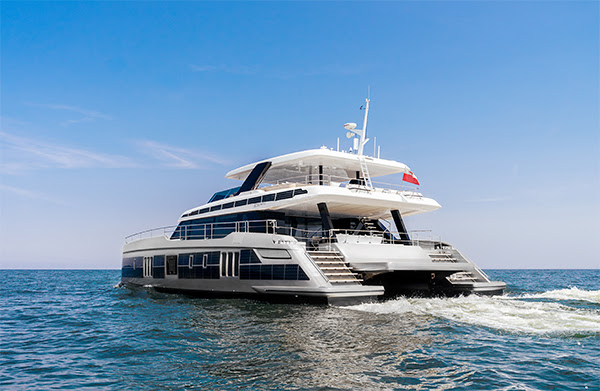 Sunreef Yachts presented the 80 Sunreef Power Eco, heralded as the world's most cutting-edge electric motor yacht. Pioneering green technology, including a groundbreaking solar panel system, powers this catamaran, setting new standards for eco-friendliness and energy efficiency. This four-cabin eco-catamaran showcases a smart energy management system, energy-efficient air conditioning, and sustainable linen furniture. Unique offerings include a bow deck hot tub, a concealed stern garage, and an alfresco gym.
Credits: Amels; Bilgin Yachts; Gulf Craft; Nautor Swan; MYS; Sunreef; TISG; Yacht Harbour archive