The 55m
Serenity
reportedly built in 2011 for Russia's former press minister, Mikhail Lesin, was sold a mere three months after entering the brokerage market. Marketed for sale by IYC, the superyacht was asking 37,000,000 € at the time of sale.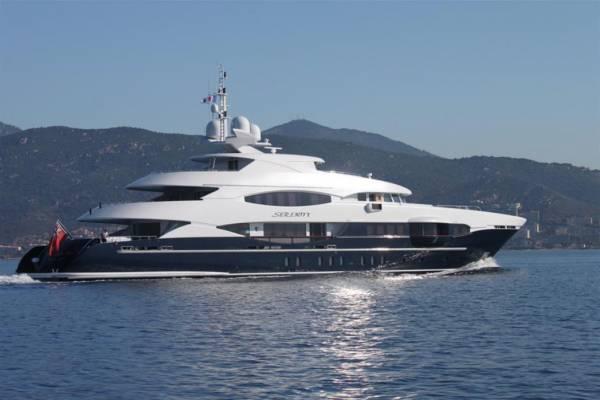 Serenity was under refit at the Rivergate Marina and Shipyard facility at the time of Mr. Lesin's death in November 2015, leaving the yacht
stranded in Brisbane, Australia
until his assets could be dealt with. The yacht later left Australia in early February for the US to attend the Palm Beach International Boat Show.
Following a 9,400nm journey from Brisbane, Serenity was under offer a week after the boat show
according to IYC
. The deal now closed a short month after and Serenity's new owner has now taken delivery of the yacht. The cost of a new
Heesen
yacht of the same size would have been nearly equivalent to 37 million euros.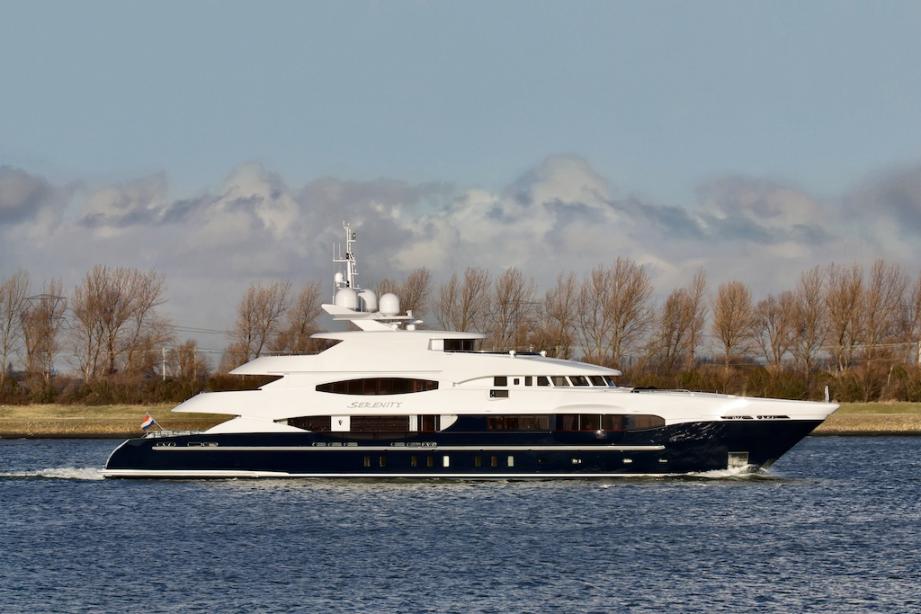 Serenity was designed by Omega Architects and can accommodate 12 guests over a 6 stateroom layout. The owner's cabin is located forward on the main deck complete with floor-to-ceiling windows and a jacuzzi tub. On the sun deck, her guests can enjoy a fully equipped sun deck with air-conditioning for climate control purposes, a steam room, a massage room and on-deck jacuzzi.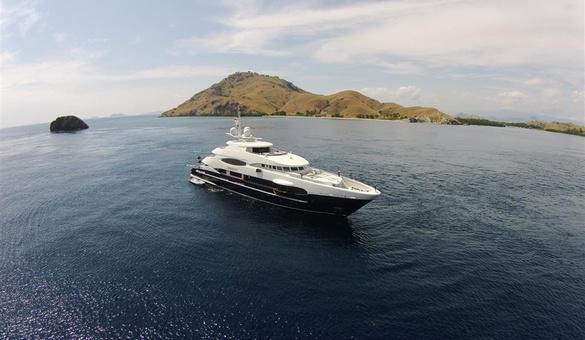 From a technical standpoint, the yacht has a range of over 6,000 nautical miles at an economical speed of 10 knots and can cruise at a speed of 16 knots. Her maximum speed is estimated to be around 24 knots.
Mikhail Lesin served as Russia's press minister from 1999 to 2004 and as advisor to the President from 2004 to 2009. In October 2013, he was appointed as director of Gazprom-Media Holding. On November 5th 2015 he was found
dead inside a hotel room
in Washington where he had been invited to attend a fundraising dinner.