The 10m
Foiler
, the
'Flying Yacht'
, is a true boat for the 21st century. She was designed and produced by Enata Marine and is able to ride 1.5m above the waves at 40 knots in complete comfort thanks to a revolutionary retractable foiling system.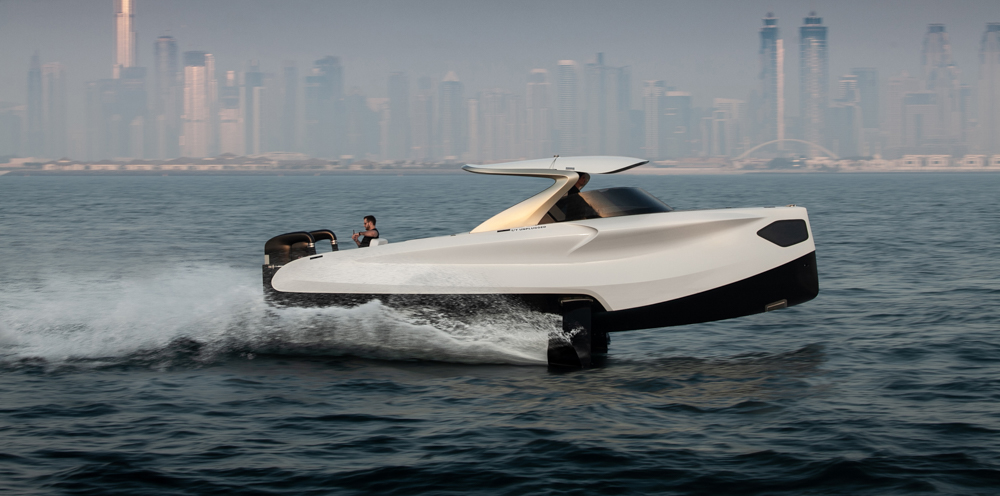 But the Foiler's cutting-edge design and performance required an equally sophisticated onboard management system for total navigational control and a seamless user experience. The Wingman software package is able to manage and optimise every aspect of the yacht's operation, from
CO
2
emissions and fuel consumption to the angle and loads on the foils.
The stylish dashboard interface provides detailed data on all the most important information such as speed, engine revs and fuel consumption, as well as the anchor, lighting and tank systems. The clear graphic layout can be taken in at a glance even at high speeds and a carousel controller provides access to more data by simply swiping and clicking on it.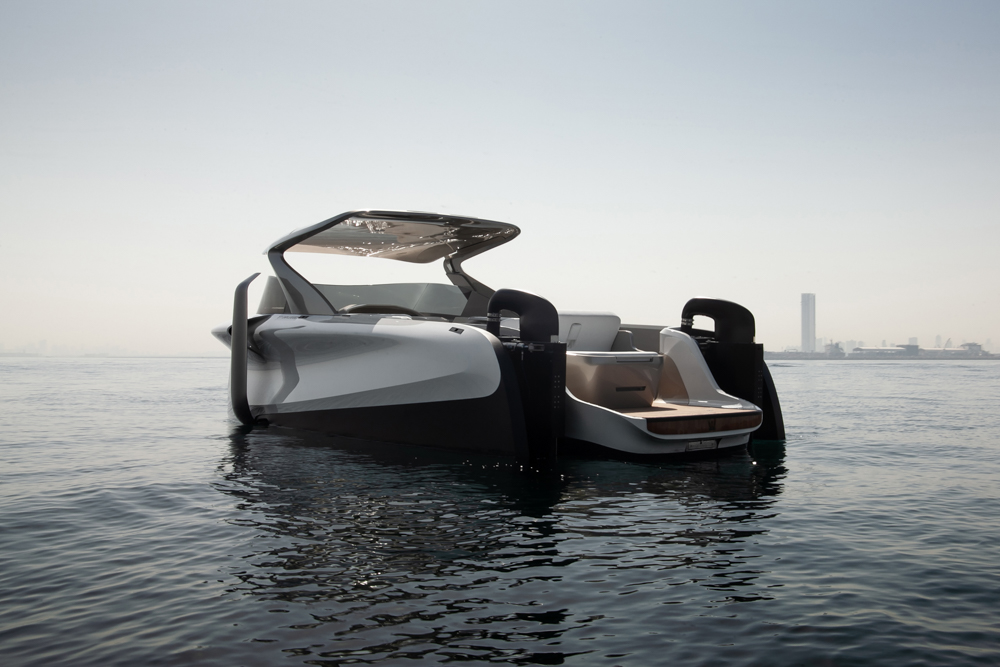 The data from the sensors being run through the software is constantly monitored to develop diagnostics that facilitate preventative maintenance via a check-up program that also alerts the user if there are any changes in the day-to-day state of the systems. Enata Marine can even monitor the boat over the cloud, issue health reports and notify the boat owner when a visit from a technician is due.
"You may be doing some things too late and others you don't need too," says Aloïs Vieujot, Enata Director. "The system will advise when it's time for specific maintenance work, which means less yard time and lower running costs."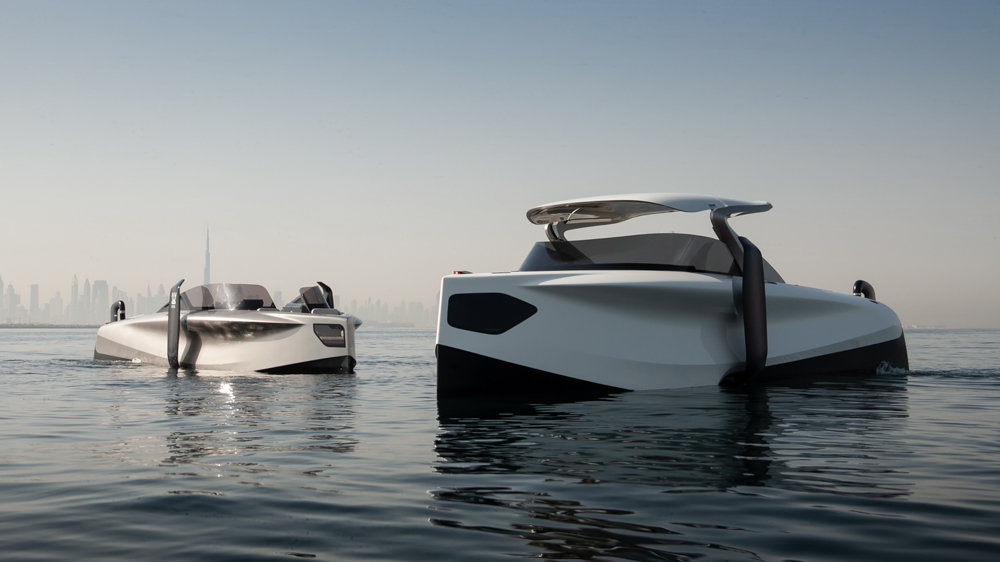 The heart of the system is Enata's microcontroller, which allows the Wingman system to 'learn' from previous conditions. Part of the Wingman is a computer that stores all the telemetry and sends it to the cloud.
"Owners can download over-the-air software updates and choose to share the yacht's data with us on the cloud, so if there's an issue we can first try to resolve it ourselves remotely. Our experience is that most of the issues can actually be resolved over the air, which is a lot cheaper and a significantly improved customer experience," says Aloïs. "A lot of functions can also be operated using a smartphone, such as turning on the engines, changing the speed and heading, and engaging the autopilot."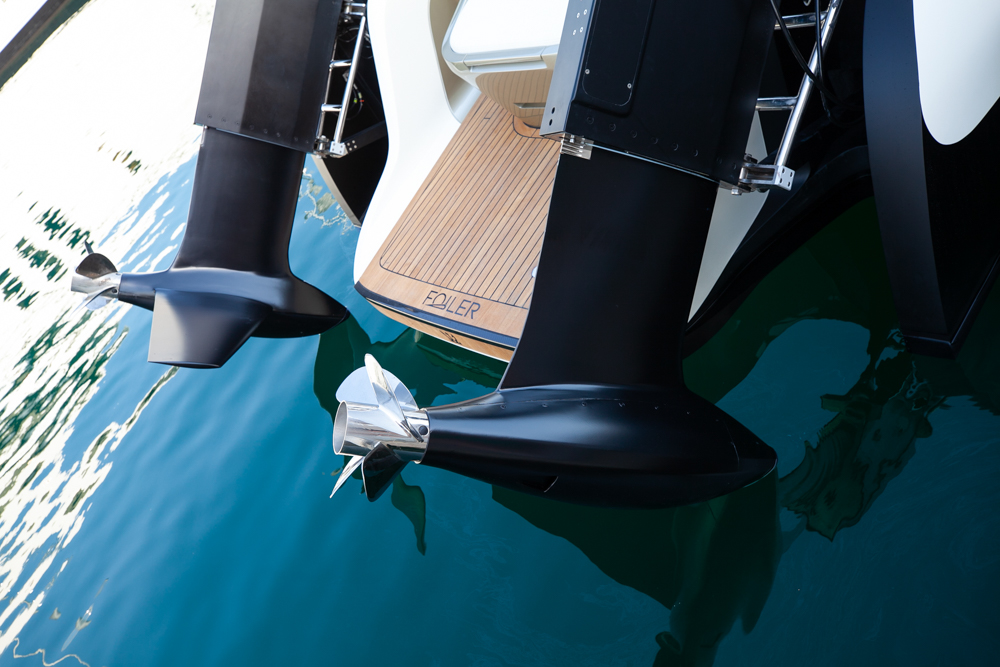 Data analysis results in tools for optimising performance and running the onboard systems. About 300 values are shared at a rate of 100Hz (32,000 samples/second), producing a wealth of information that can be used to help minimise fuel consumption. Enata Marine is also working to introduce upgrades that further enhance stability to further improve comfort in rough seas.
"For example, the boat was most fuel efficient when foiling at around 27 knots when the consumption used to be 2.5 litres per nautical mile," says Aloïs. "With all the data we collect, we've since managed to tweak that and it's now 2 litres per nautical mile, and this is continuously improving. Instead of having a boat that becomes obsolete with time, your Foiler is always benefiting from the latest improvements."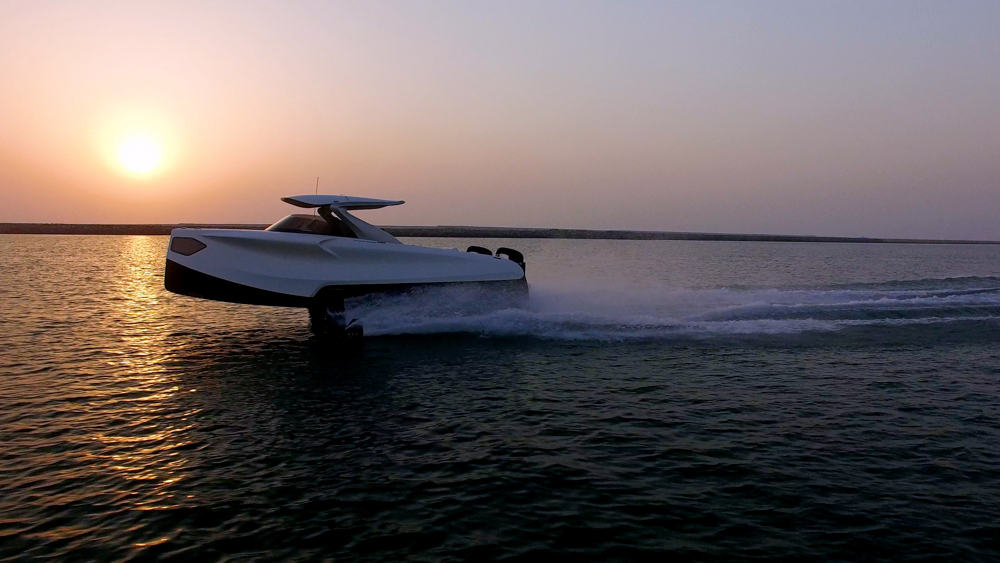 The smart efficiency and user-friendly design of the Wingman system is such that Enata Marine has been approached by other interests in the marine sector, including boat builders, engine manufacturers, fleet managers in the oil & gas industry and coastguard services. However, it is equally applicable to other yachts and the company plans to make the system available to other boat owners as a standalone package.
With its factory in the United Arab Emirates,
Enata
boasts a 75,000 sq.ft top-notch yard which hosts its three divisions: Enata Marine, Enata Aerospace and Enata Architecture. Enata Marine is located in Sharjah and offers a wide range of solutions: from cruising catamarans to flying yachts and mega yachts.
Credits: Enata Marine