Known as the Royale Cabin model, the latest in the
Foiler flying yacht
series combines Enata's foiling technology with a new layout that features a front cabin.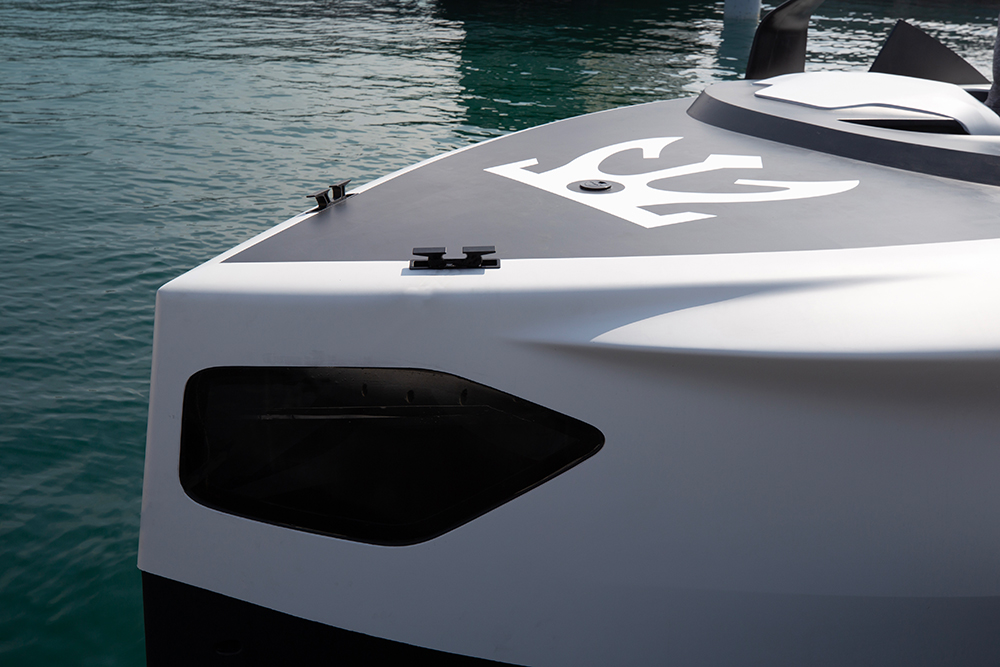 Royalty has a new home above the waves, after Enata launched the latest in its
Foiler
flying yacht series. In contrast to the more open Venturi model, the Royale Cabin has a cabin up at the bow and sofa seating at the stern. The roof over the cabin guarantees privacy and discretion without compromising the view through twin glass windows set into the bulwarks.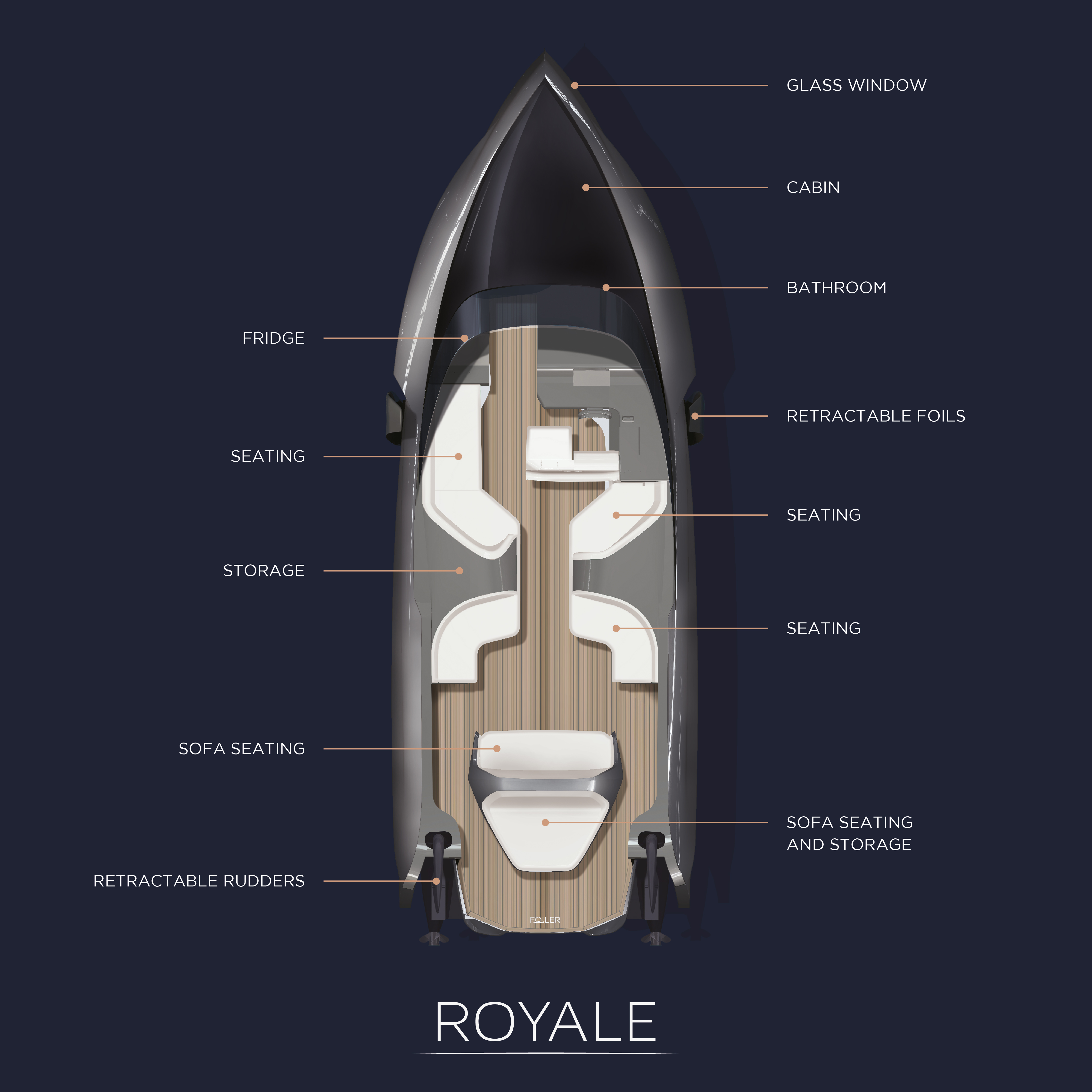 The line of the cabin roof sweeps smoothly aft, merging with the Wing Hard Top, which protects the helm station. This Royale was designed for a demanding owner who enjoys driving the boat himself. The intuitive console at the helm is supplemented with a double bench so that the driver can share the delight of piloting the craft with family or guests in supreme comfort.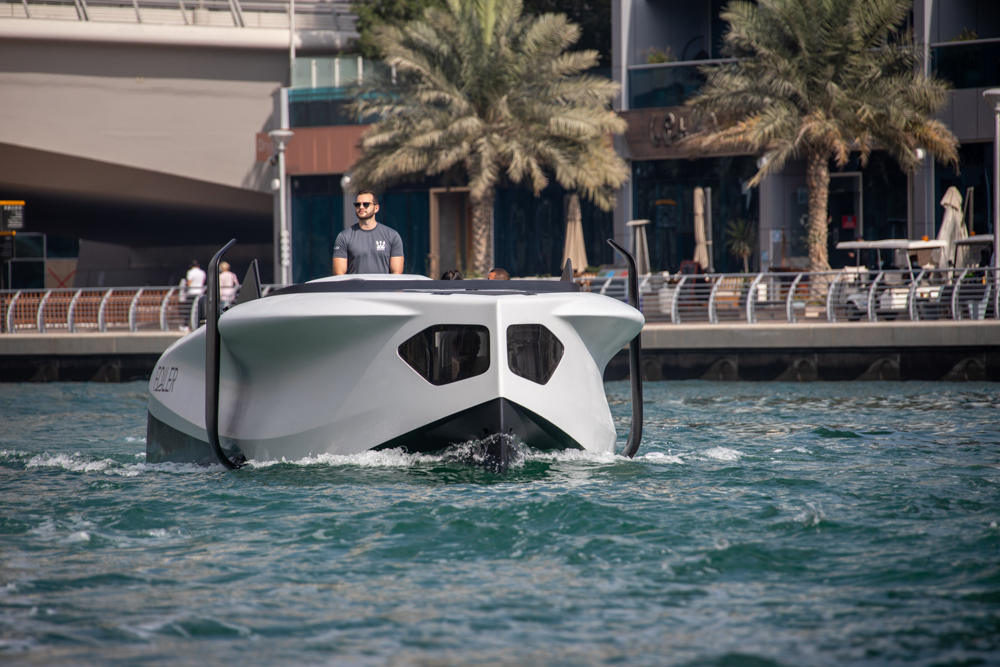 The Foiler's lightweight full-carbon build and a generous 740hp of twin custom-built V8 diesels give it jaw-dropping performance. The hydrostatic powertrain can get the boat up to 28 knots in displacement mode or a thrilling 40 knots flying 1.5m above the waves on its graceful foils. Its light weight means that take-off occurs around 12 knots and, when foiling at 30 knots, the Foiler's fuel consumption is 2L (0.5 gallons) per Nautical Mile, with a 300L fuel tank (a 600L fuel tank is optional).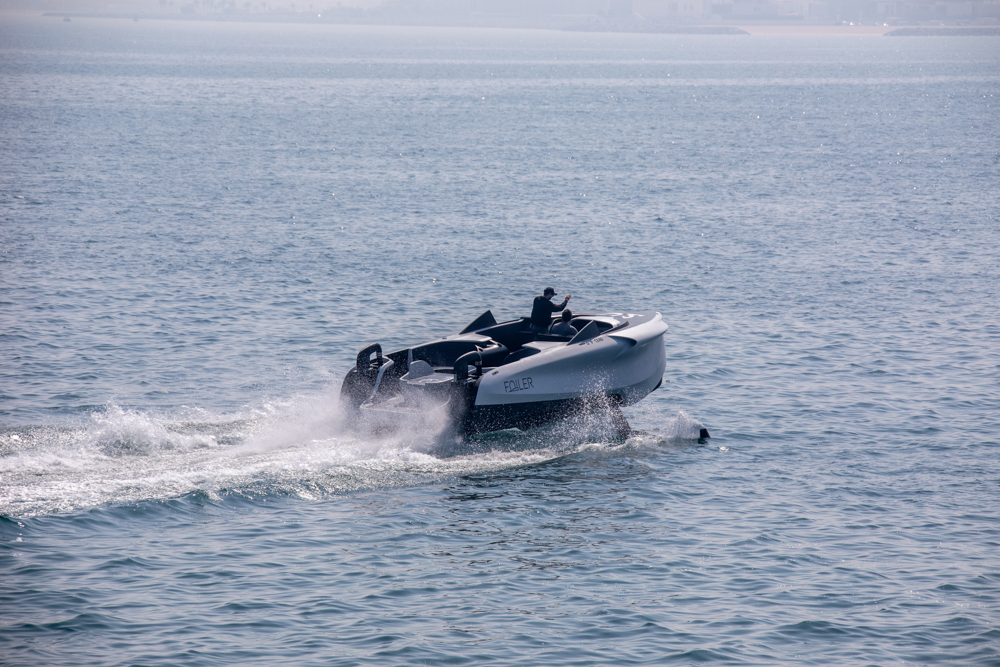 "We're thrilled to launch the first Foiler with our magnificent Royale Cabin layout," says Enata Manager Alois Vieujot. "It offers unparalleled comfort and great privacy, all within the envelope of our proven technical platform. Enata's aerodynamic and engineering expertise has been fully harnessed by the Foiler to offer a safe, smooth and – above all – thrilling ride for discerning owners."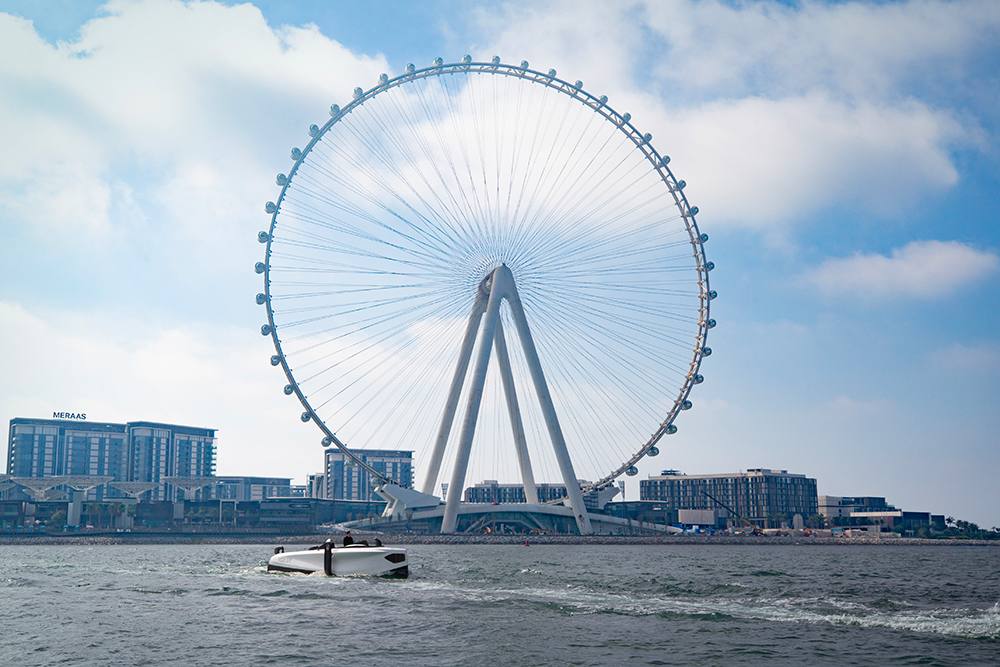 With its factory in the United Arab Emirates, Enata boasts a 75,000 sq.ft top-notch yard which hosts its three divisions: Enata Marine, Enata Aerospace and Enata Architecture. Enata Marine located in Sharjah and offers a wide range of solutions: from cruising catamarans to flying yachts and mega yachts.
Credits: Enata Marine