Tango, the fourth unit of the Wallycento fleet,
was successfully launched at Persico Marine
facility in the Ligurian west coast. The stepping operation was completed after the yacht touched the water; Tango gets ready for the sea-trial before the delivery to her owner, scheduled at the end of August.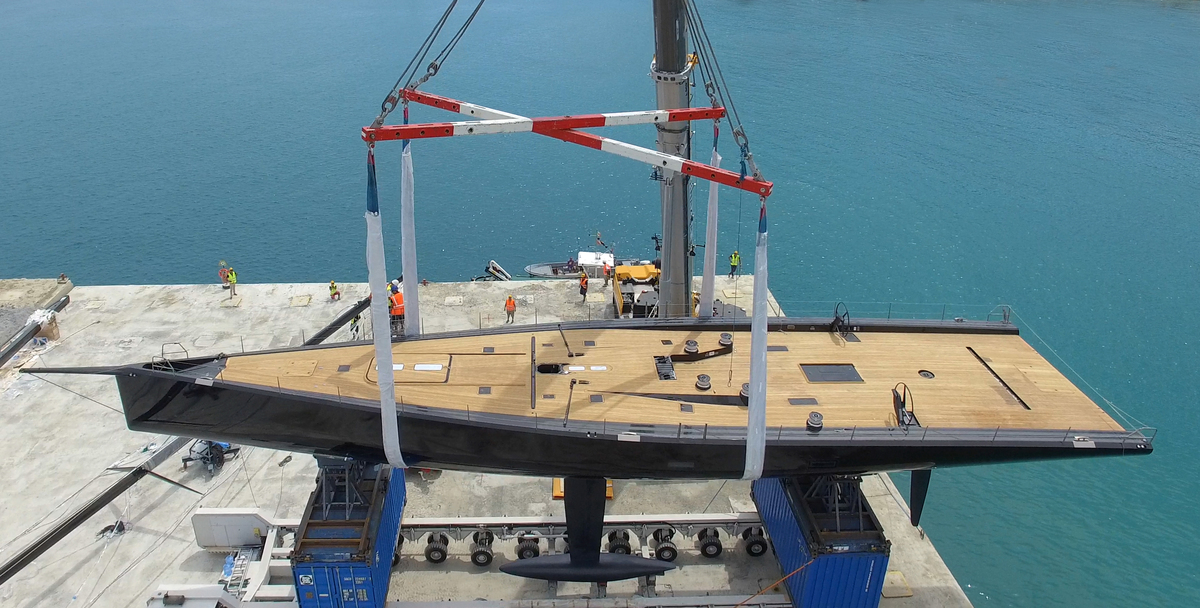 Tango turned out exactly how we envisaged her when we started developing the project: super sleek lines and aggressive overall appeal conveying her high performance DNA. Additionally, our form-reflects-function approach is epitomized in Tango's sheer flush deck in the like of the iconic Esense: besides enhancing the purity of the design, it would facilitate the manoeuvres while racing. We look forward to the sea-trials and test the predicted superior performance of our new superyacht
Luca Bassani, Wally President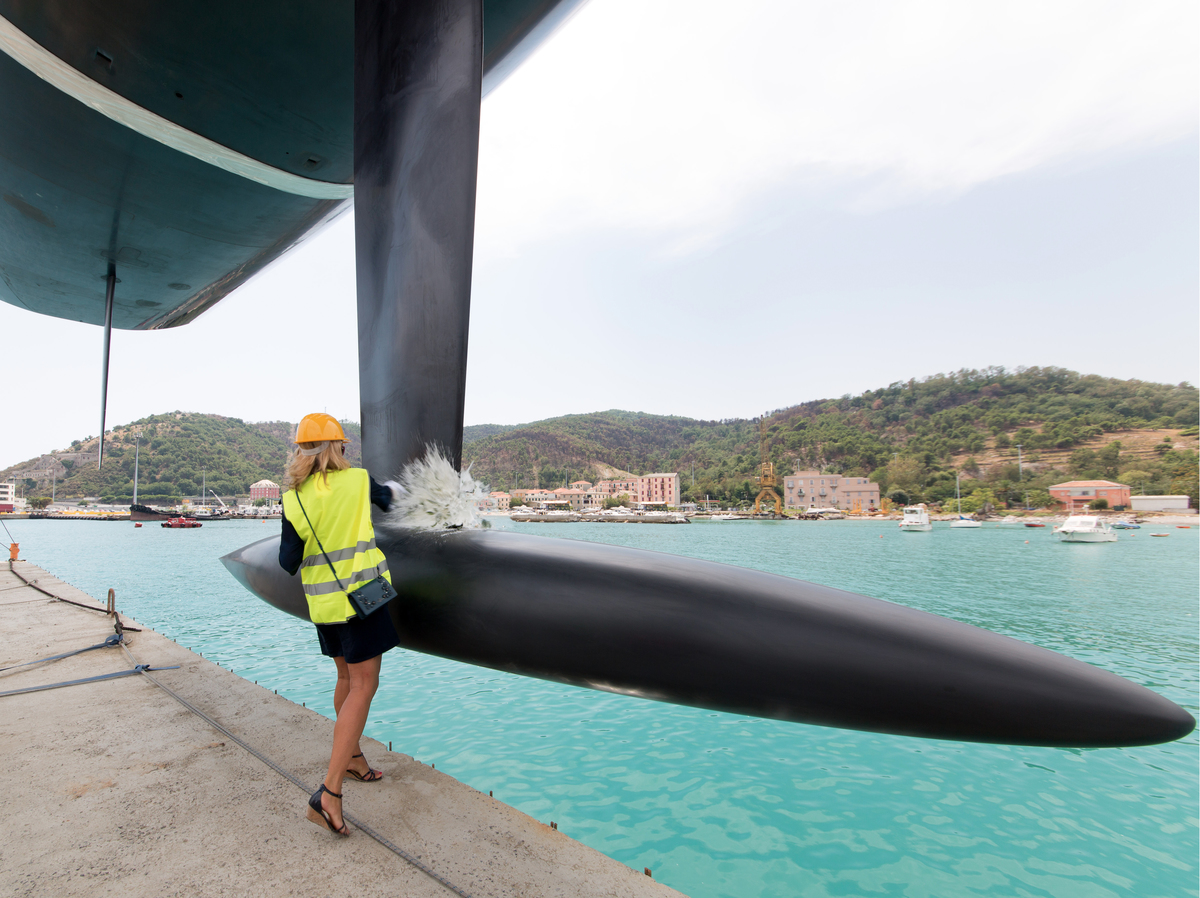 Along with
Wally
's over 20 years know-how, the new Wallycento boasts Mark Mills' naval architecture, Pinifarina interior design and Persico Marine construction technology.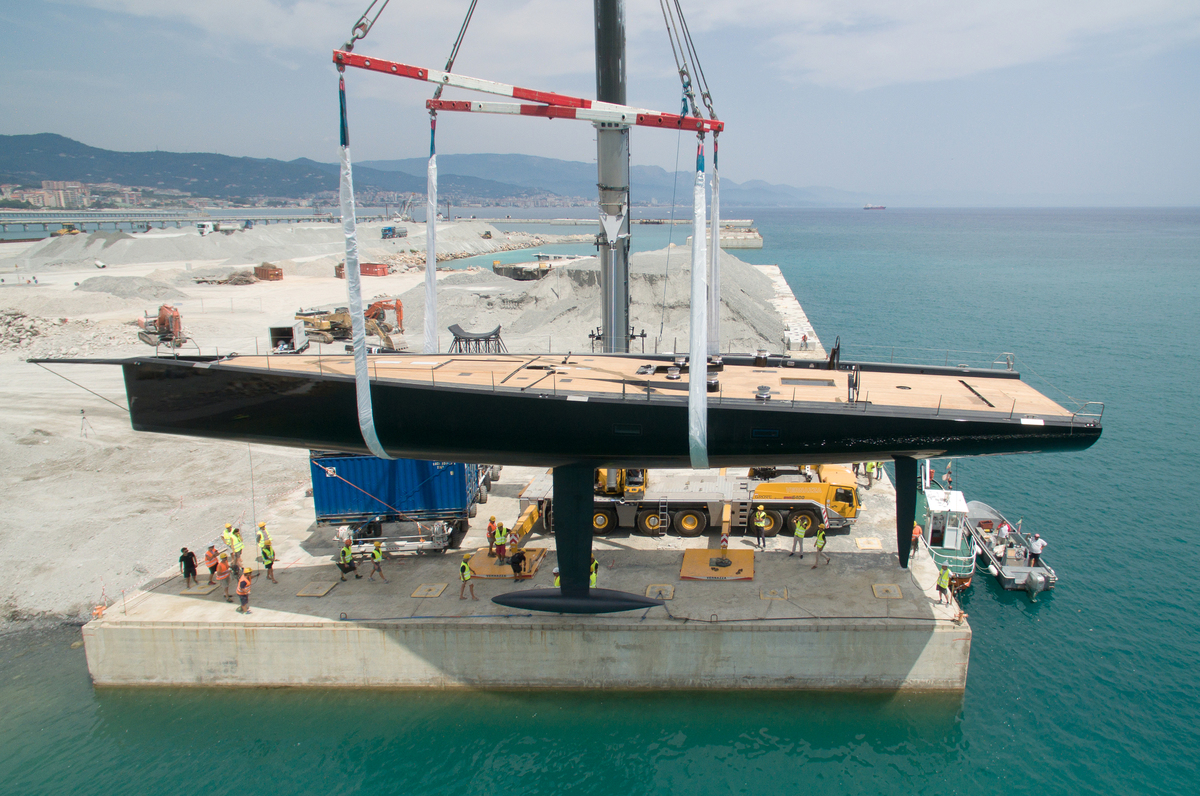 We developed a radical proposal combining dramatic deck geometry with a novel interior layout for the most efficient result within the Wallycento box-rule, integrated with the structure to a level not yet seen in a yacht of this size. That proposal very quickly became Tango, after huge amounts of detail development, but very little deviation from the original vision for a sleek, light, and exciting sailing machine
Mark Mills of Mills Design

Tango's interior layout places the main salon aft, the engine room and service area amidships, and the guest accommodation forward. The contemporary interior design carries the signature of Pininfarina, the renowned design brand, reflecting the visionary approach of Tango's owner to have the inside-outside consistency. The team of Pinifarina nautical division engaged the challenge to develop outstanding ultra-light interiors that would match the superyacht DNA.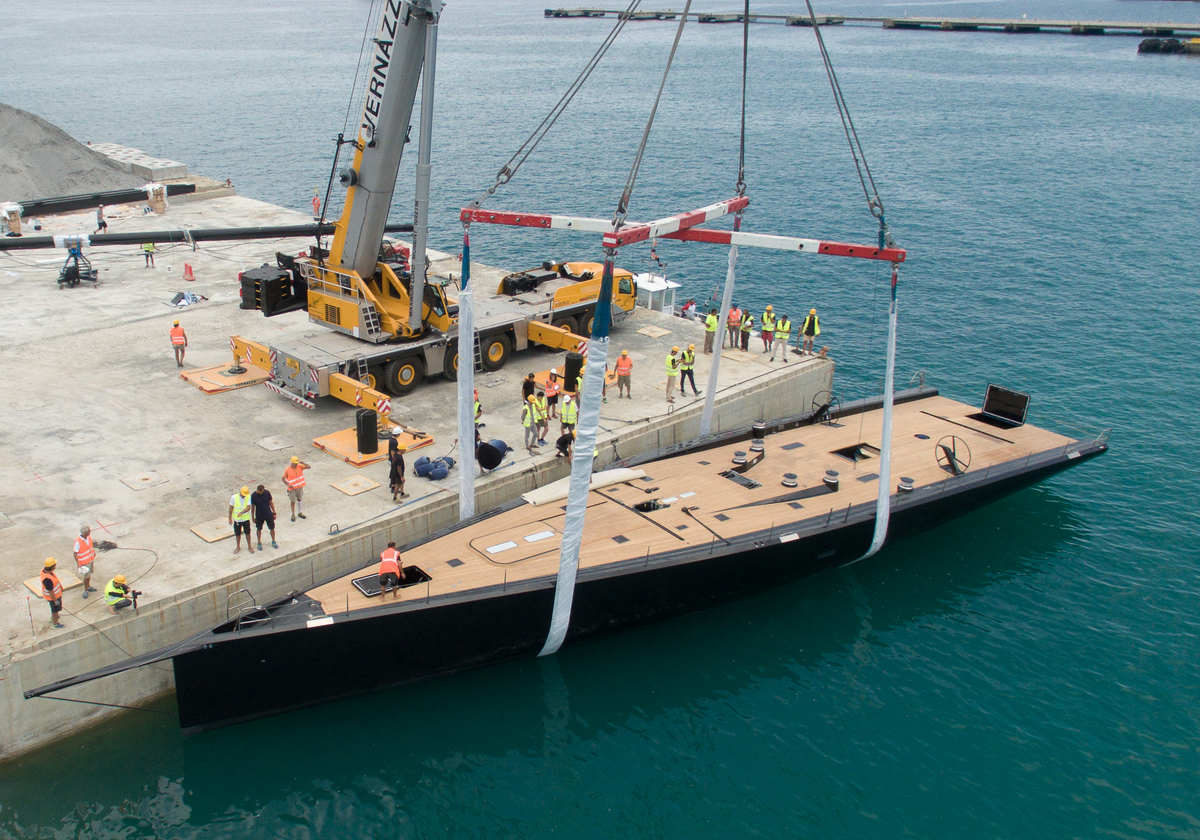 Tango will be premiered at the Yacht Club de Monaco, on the 26 September and in the morning of the Monaco Yacht Show opening day (27 September), while she makes her racing debut at the Les Voiles de Saint Tropez, where she faces the high competition of the other three Wallycentos.
Wally
has recently shared
the details
about its 44m sailing yacht Wally 145 developed for an experienced yachtsman with the German Frers naval architecture.