Wally
has shared the details about its 44m sailing yacht Wally 145 developed for an experienced yachtsman with the German Frers naval architecture.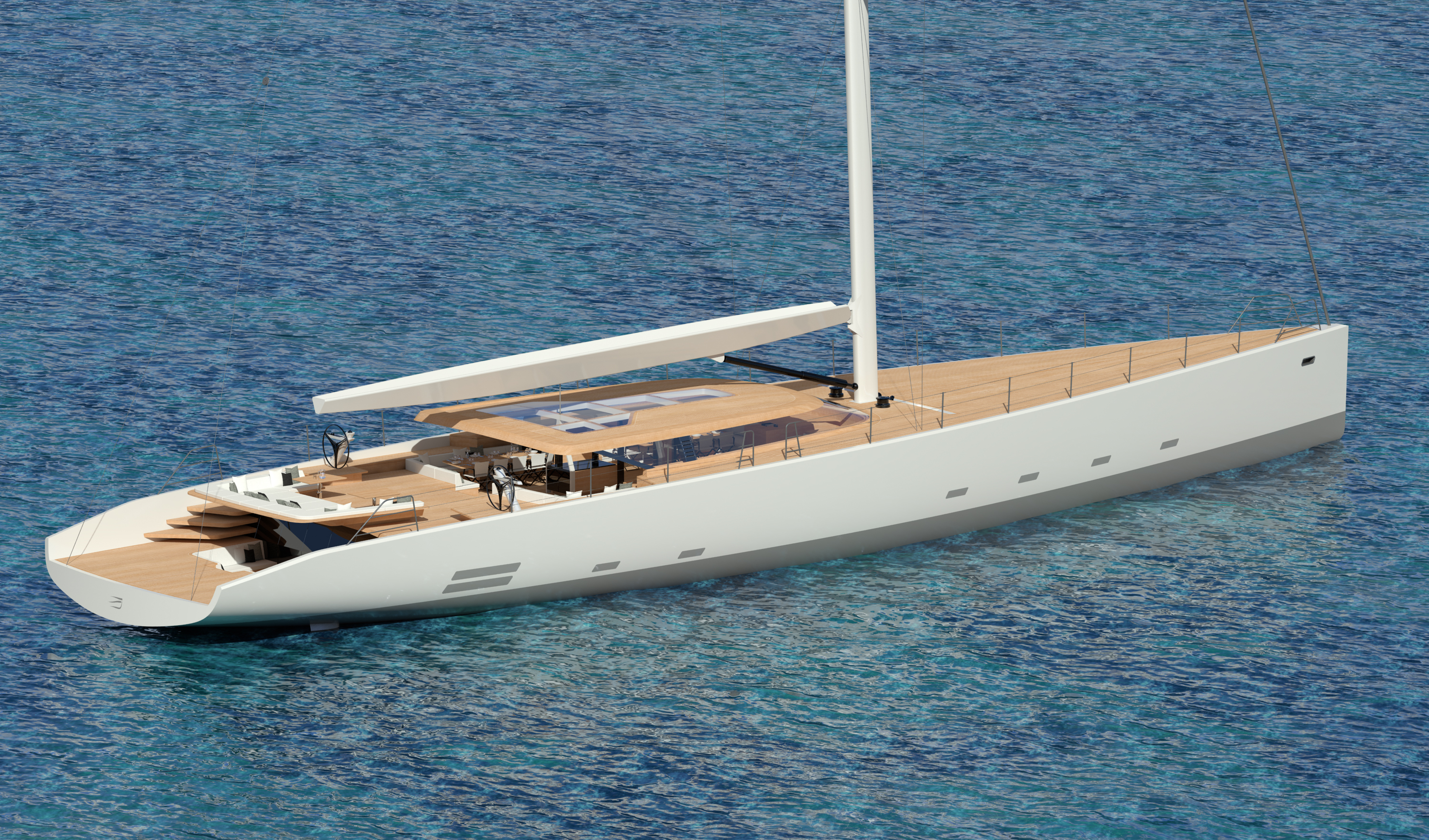 The new Wally 145 is the perfect yacht to enjoy sailing round the world. She epitomizes our credo of uncompromised performance combined with timeless appeal and providing the owners with the pleasure of truly sailing in any wind condition, from the very light to the strong airs, in complete comfort
Luca Bassani, Wally founder and president

The Wally 145 combines huge volumes and a light displacement of only 171 tons, nearly 100 tons lighter than any similar yacht thanks to the latest carbon fiber building technology, the naval architecture and the state-of-the-art system development and engineering.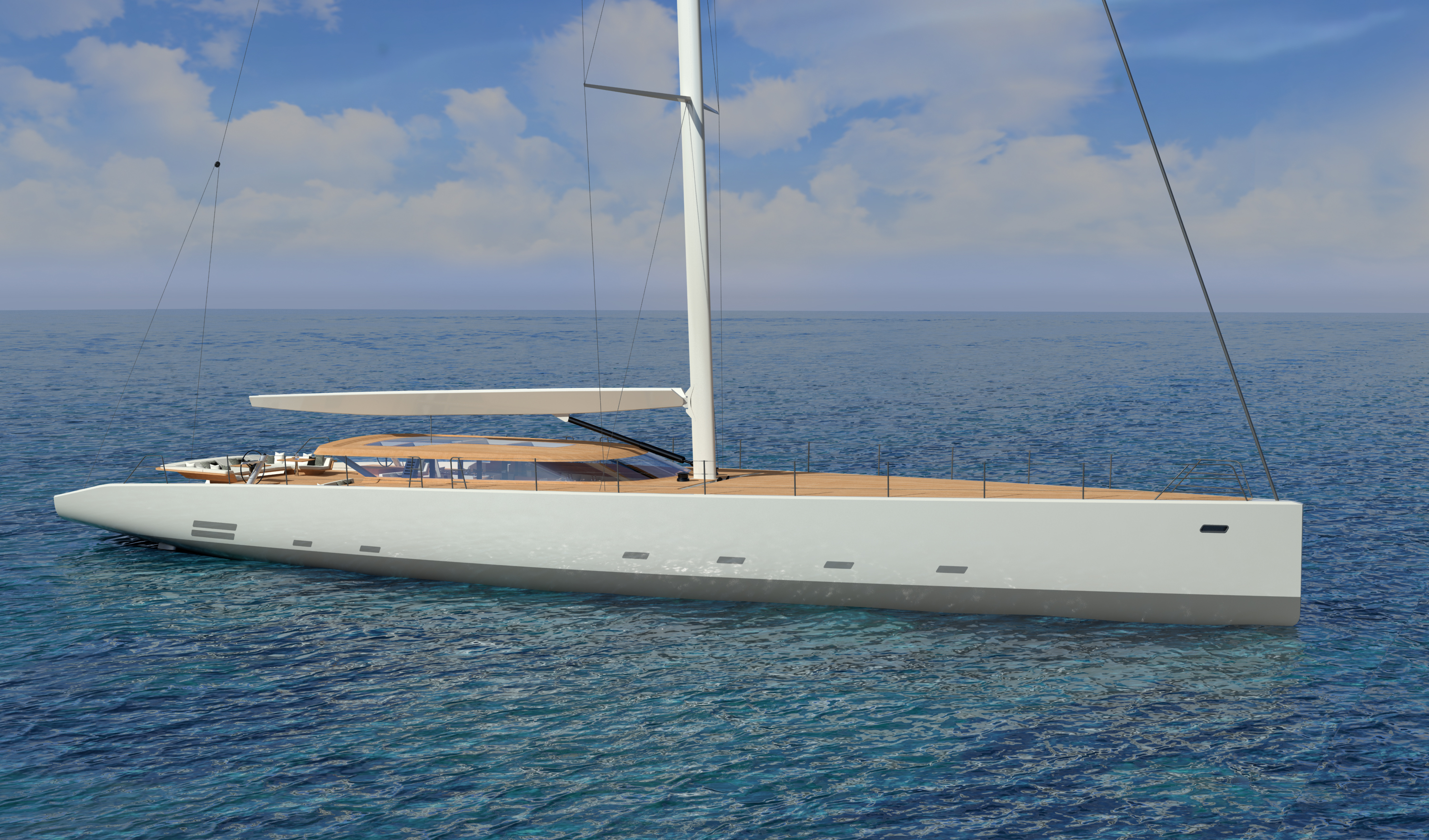 The main characteristic is the hybrid propulsion uniquely based on DC Bus and lithium batteries to run the yacht systems in silent mode, providing a full night autonomy with the air conditioning and all the auxiliary services running. The bow and stern thrusters together with the electrical engines connected on the twin retractable shafts, allow to run all the yacht operations in silent mode including the Dynamic Positioning System and the standard manoeuvres. As a result, the entire system provides for managing the yacht with Zero emission and in complete silence enhancing the comfort when sailing in light airs, avoiding pollution of protected areas and immaculate environments, as well as getting into ports with no diesel engine assistance. Under power, the yacht is capable of reaching the exceptional cruising speed of 15 knots.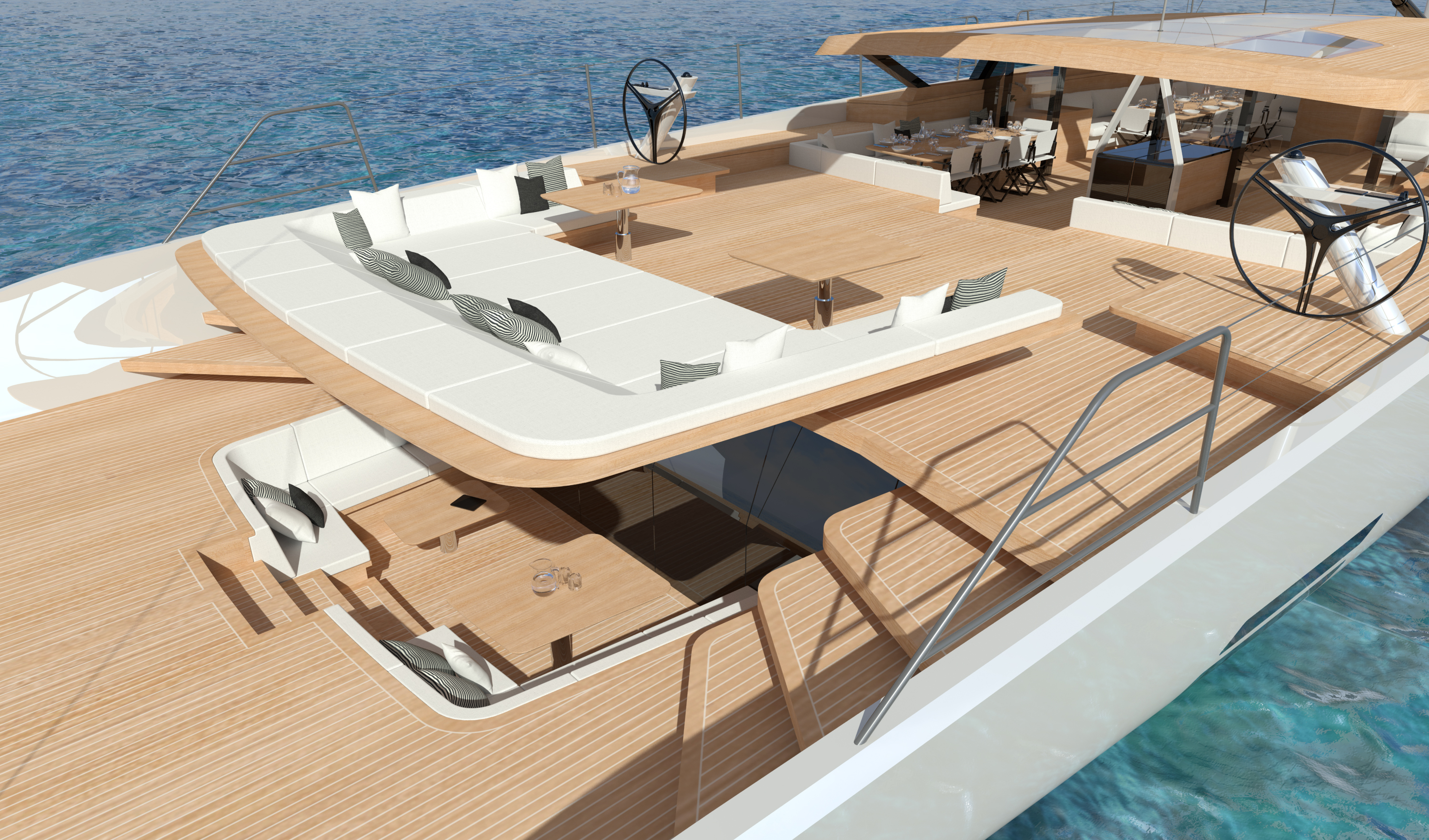 The interiors, developed by Wally with Droulers Architects and Studio Mario Sculli, feature the large owners' area with two queen size beds, his and hers en-suites (one with bath tub), office, and double walk-in wardrobes. The guest accommodation is for up to six people in two cabins with twin beds and one pullman.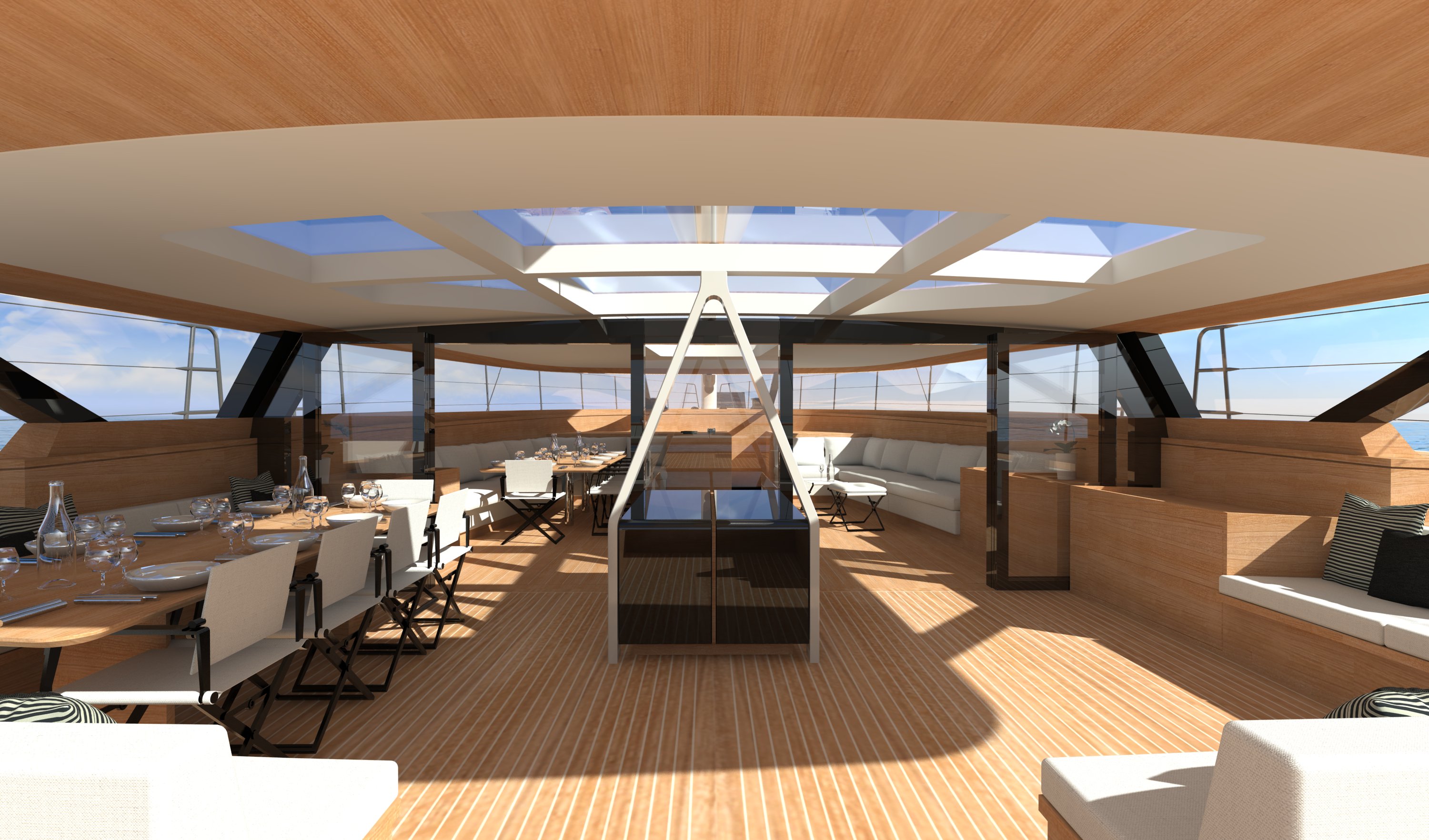 The Wally 145 is currently under construction in the new shipyard set up by Persico Marine in Massa Carrara, Italy. The launch date is scheduled for May 2019.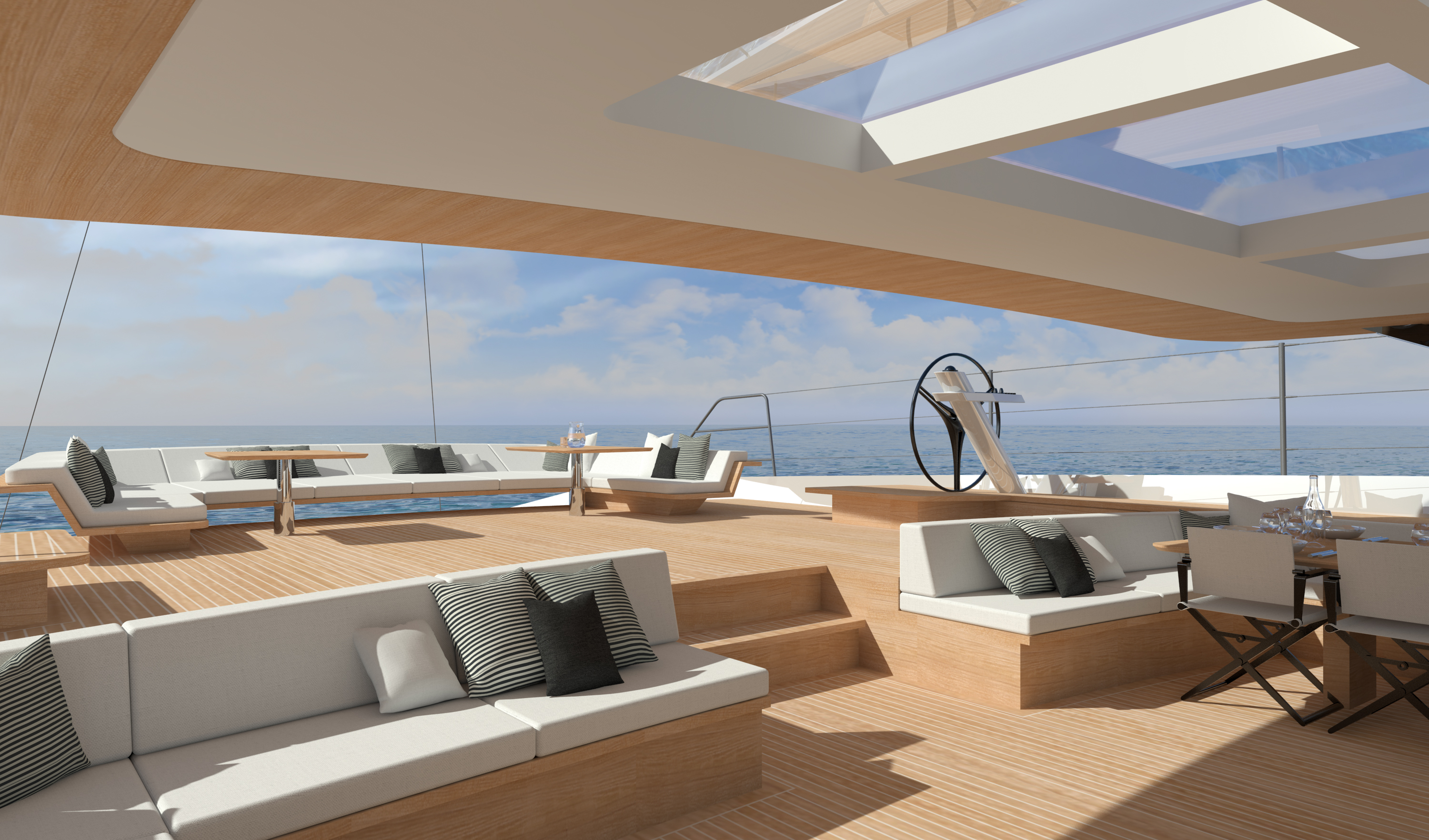 The
Wally
portfolio of yachts under construction includes two more sailing yachts, the wallycento#4 and the
Wally 93 to be launched in July 2017
and in spring 2018 respectively, the fifth unit of the 27 Wallyace, and two 52 wallypowers. Additionally, units of the new Wallytender X are under way.