Wally
has announced the expansion of its range as the Monegasque brand sells the new cruiser-racer Wally 93, developed for an existing Wally owner who is a keen racing yachtsman.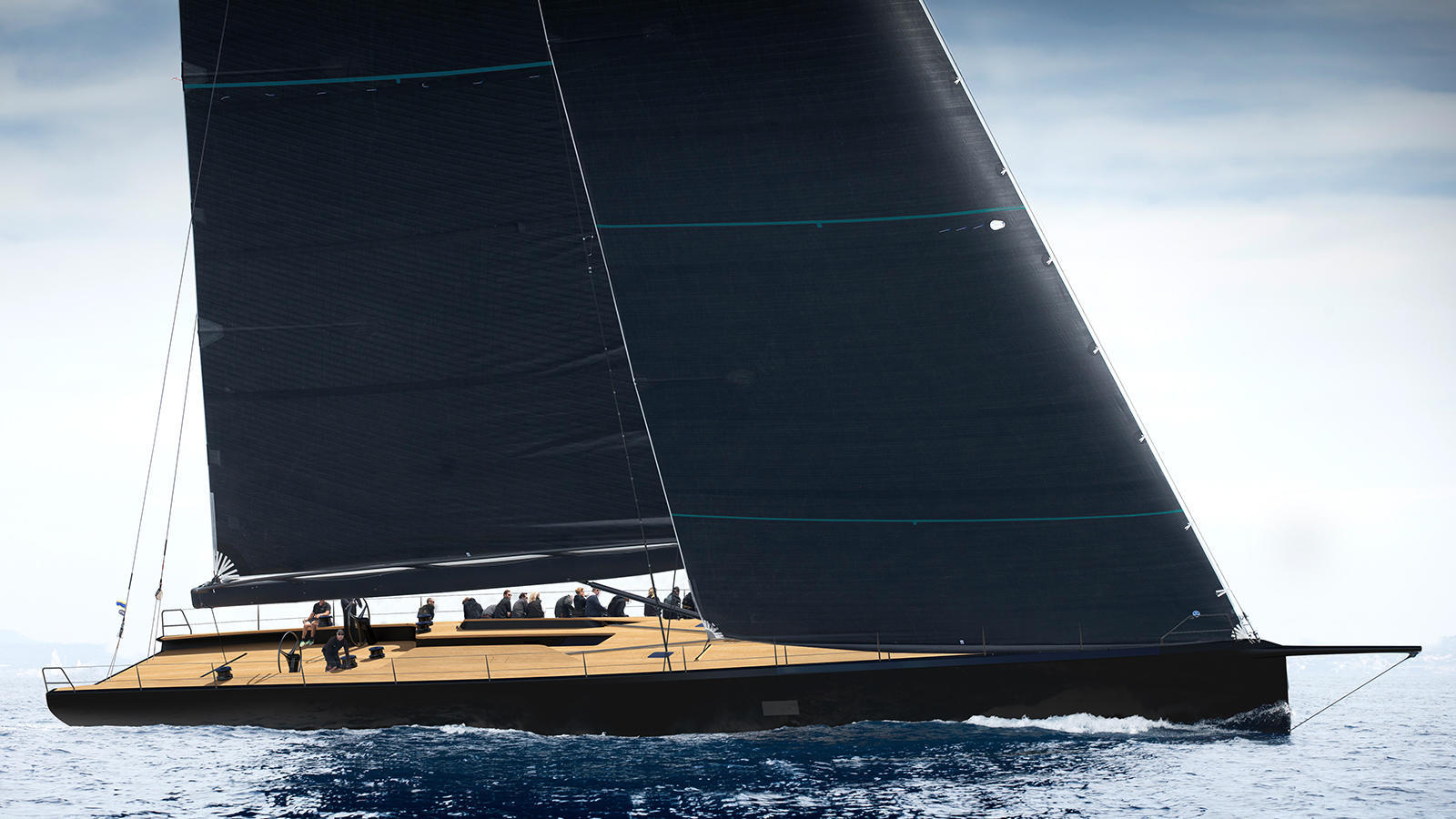 The yacht features the latest hull lines with the distinctive large stern and big interior volumes, resulting into the new generation cruiser-racer, superfast and very comfortable, and providing the ultimate experience in high performance sailing.
The Wally 93 fully reflects the Wally DNA to combine exceptional cruising capabilities and outstanding performance. Additionally, the deck is ultra-clean with huge living areas. She is so beautiful to fall in love at first sight!
Luca Bassani, Wally founder and president

The new custom yacht boasts the proven Wally hallmarks and the Judel Vrolijk naval architecture.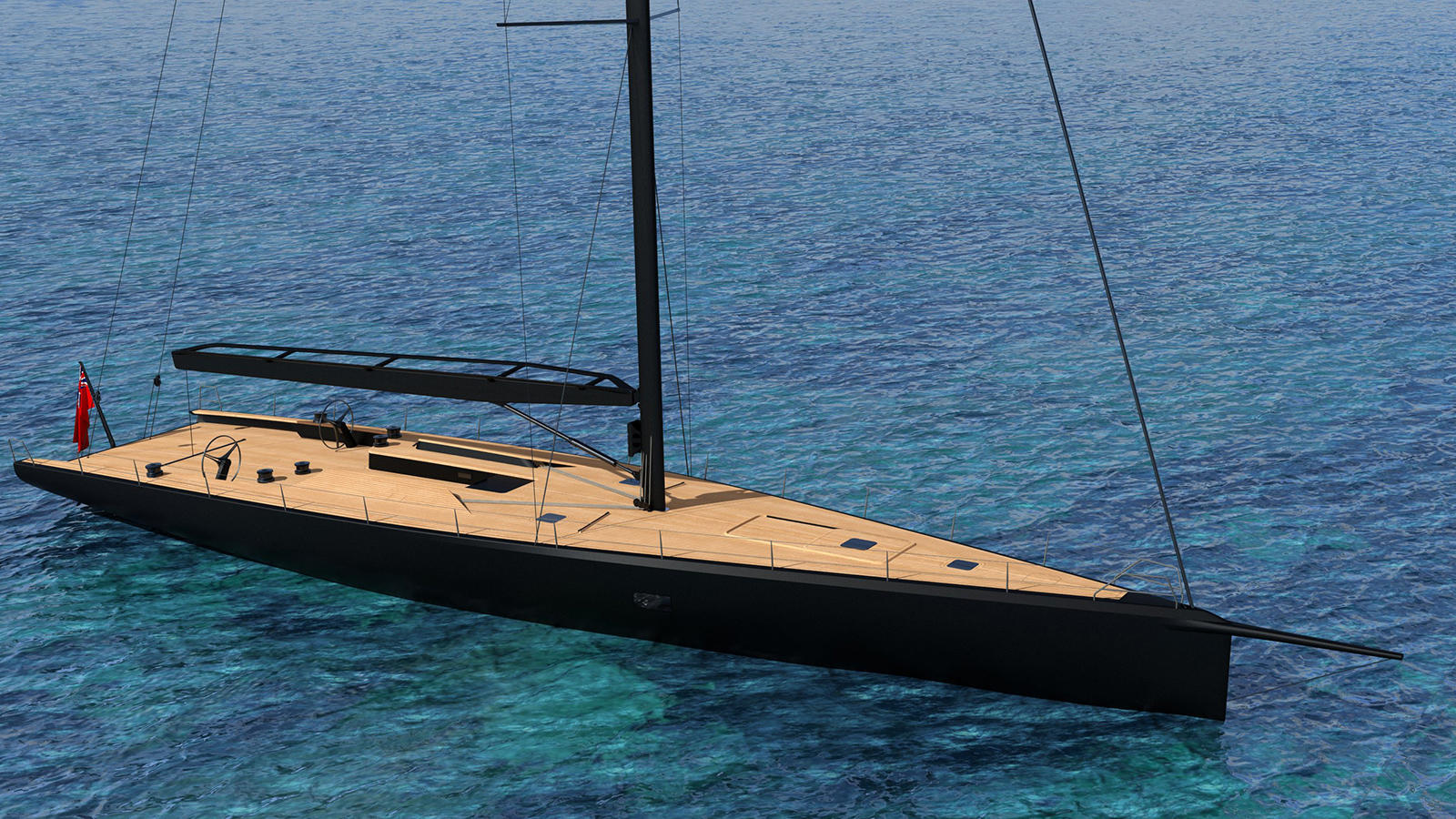 Bassani continues:
The design of the Wally 93 benefits from the experience of Open Season, the uncontested leader of the Wally Class, and of the Maxi72 winners of the last three worlds, all designed by Judel Vrolijk. The Wally 93 is very light and powerful with a displacement of only 35,5 tons, and a sail area/displacement ratio even more powerful than that of the Wallycentos!
The weights are centered amidships to minimize the pitching. The lifting keel provides for the draft to extend from 4,5 to 6,2 meters to increase the righting moment in the broad reach and the lift upwind.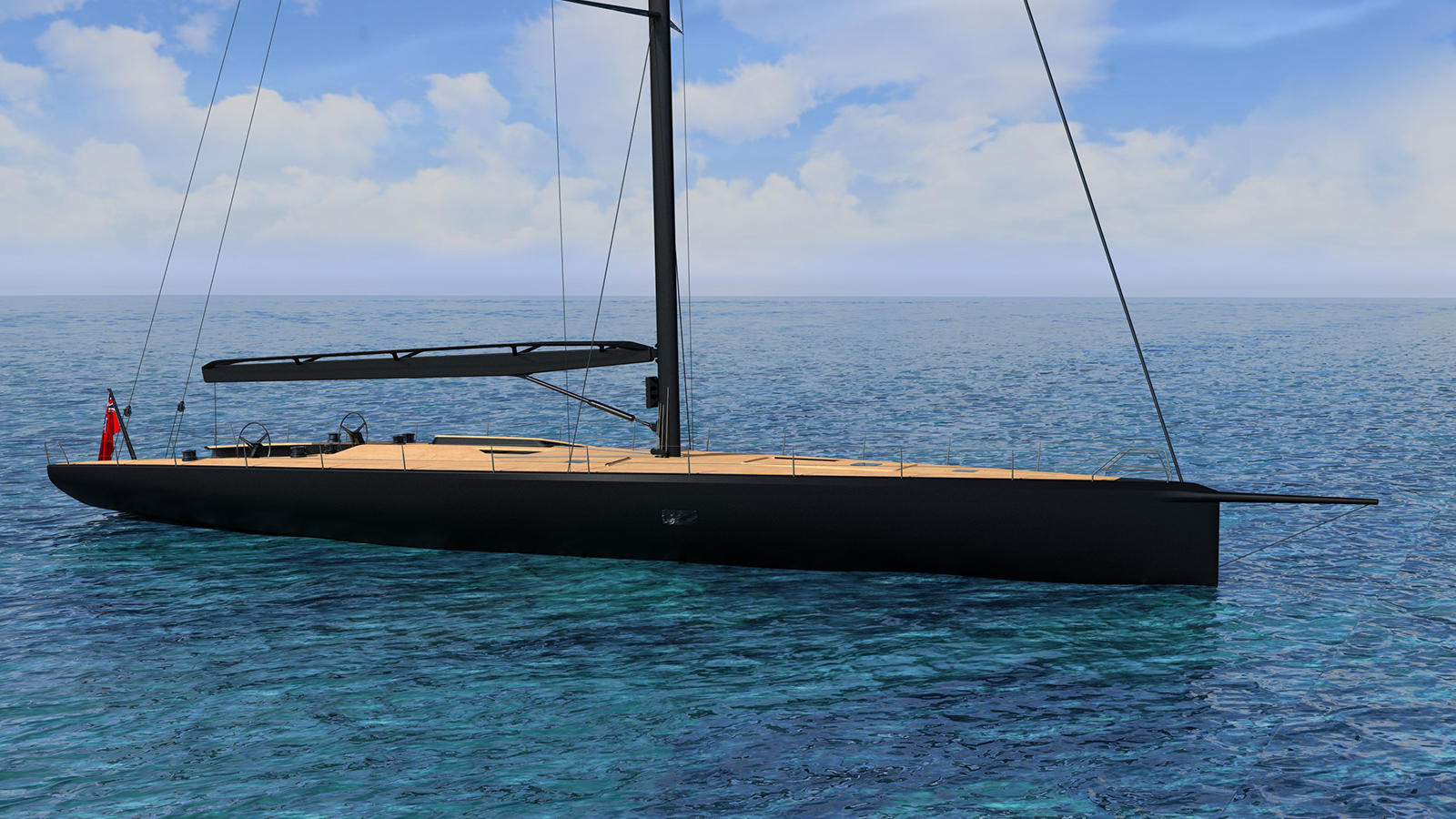 The Wally 93 introduces a new deck style that camouflages the central social cockpit and the coamings, looking like a full flush with plenty of living areas. The salon has more privacy than in the standard layouts because it is separated from the access to down below: the companionway leads to the passageway of the crew and guest cabins and to the galley area. Enhanced privacy also for the owners area, located forward the salon, while the two guest cabins are aft.

Rolf Vrolijk of Judel Vrolijk & Co., responsible of the Wally 93 naval architecture, says:
Very powerful upwind with the same draft as the Wallycento, the Wally 93 will be able to keep her lane after the start on the first upwind leg. The performance are optimized for the light to medium conditions: the yacht will have the ability to start surfing with 16 knots of wind, and easily capable to exceed the true wind speed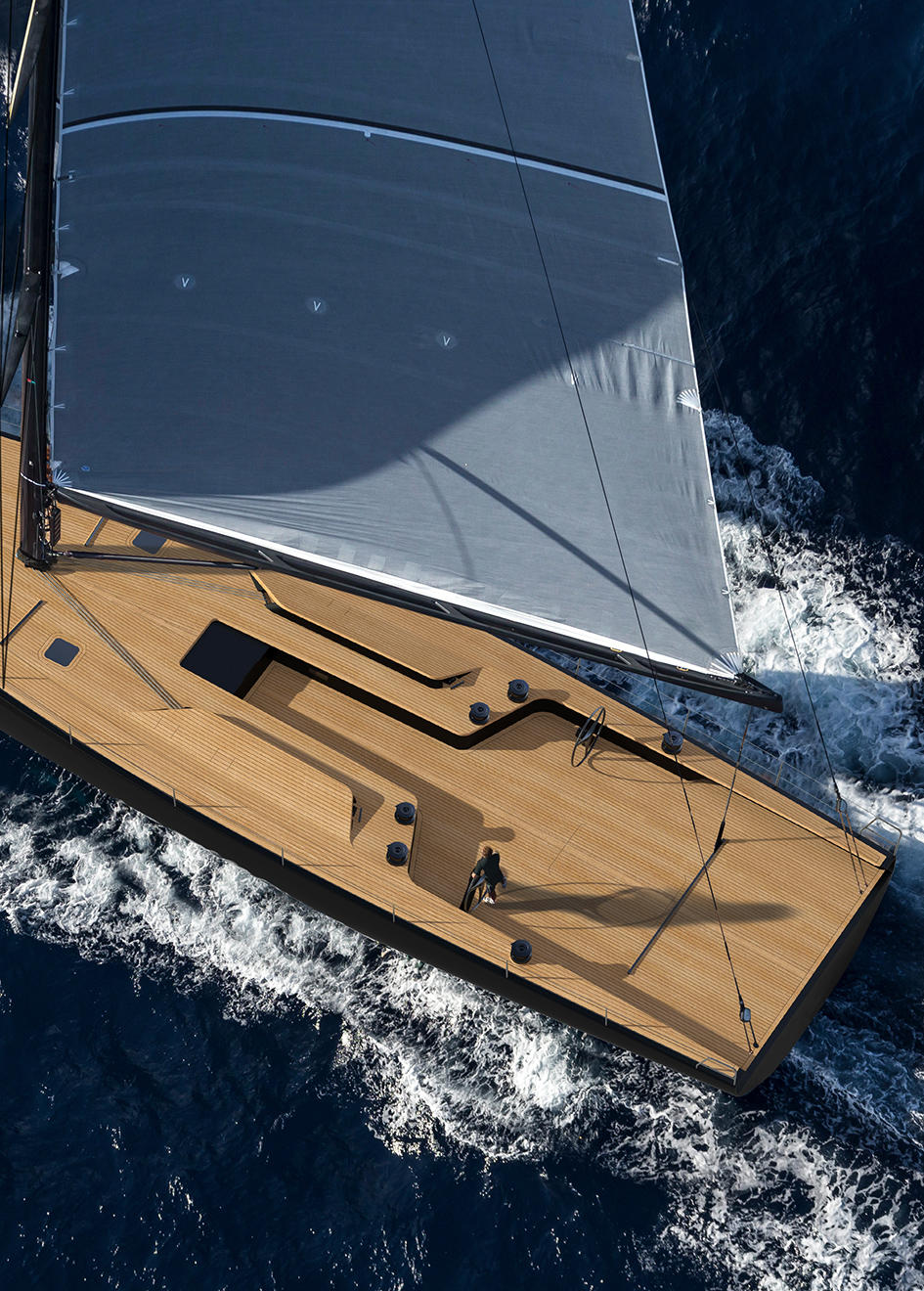 The new Wally 93 is currently under construction using the most advanced composite technology, to provide for the super reduced displacement and increased rigidity.

The building materials are like those used in the America's cup boats: high modulus unidirectional carbon fiber, and CNC female carbon fiber mould. The launch is scheduled in the summer 2018. The breakthrough superyacht will make her debut at the Maxi Yacht Rolex Cup 2018.
Wally is currently closing the new high performance world cruiser Wally 143, and the fifth unit of the 27 Wallyace, and has under construction the fourth
Wallycento
, scheduled to be launched in the summer.