The 58th annual Fort Lauderdale International Boat Show welcomed over 1.200 exhibitors and brought a wave of more than 100.000 visitors to its palm-lined docks. The event traditionally became a presentation platform for a number of concept superyachts that are likely to shape the industry in the following years.
Fast displacement yacht adopts powerboat design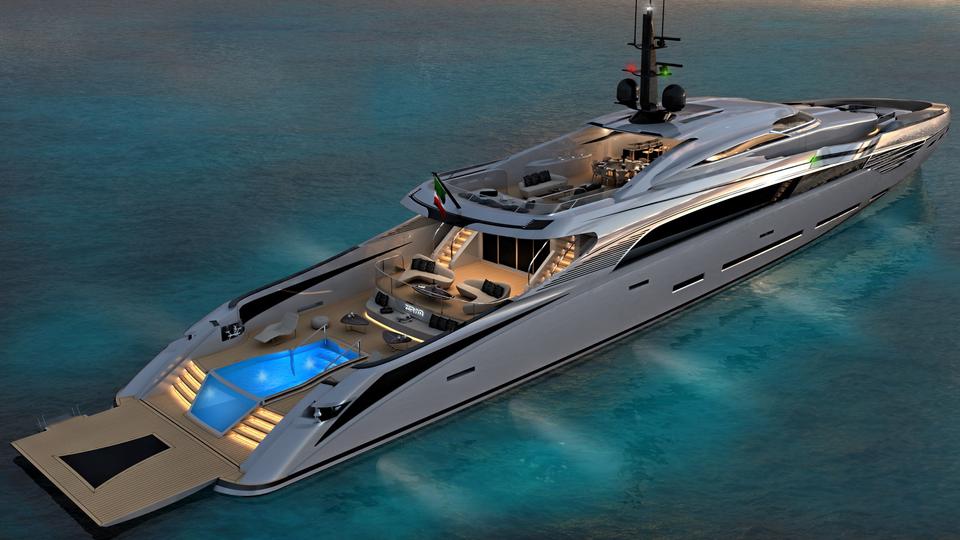 Born around the high-performance XL500 hull by Van Oossanen, the 55-meter
Zephyr
is a concept superyacht created for Rossinavi by the Milan-based naval architect Federico Fiorentino, who pulled his background in powerboat design.
"What really makes Zephyr unique is the mixture of livable space, high performance, low fuel consumption, and her aggressive-but-harmonious look," her designer says.
Able to cross the Atlantic at 32 knots, the yacht features a sporty and somewhat "aggressive" exterior styling with an accented bow that both functionally and visually evokes racing boats.
Superyacht is inspired by vintage sports cars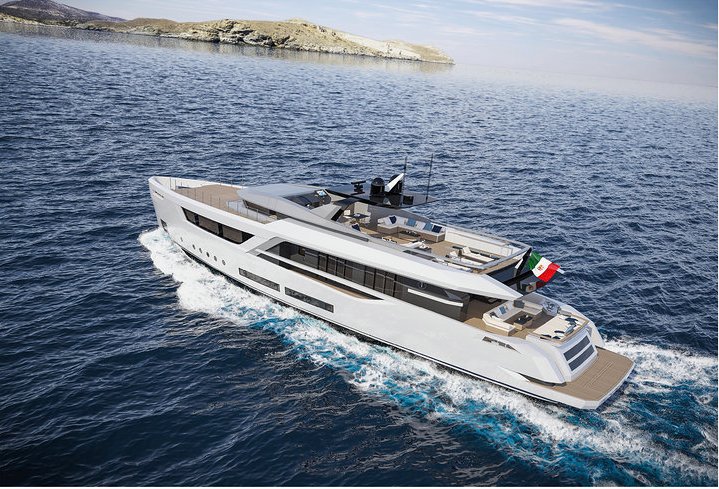 Whilst their horizontal lining is a clear nod to Baglietto's heritage, two new
V-Line projects by Hot Lab
studio stand out by reinterpreting the emblematic
Stratos Zero
car, which stunned the world at the 1970 Turin Motor Show. The characteristic wedge is to be found in the shape of the superstructure that forms the sundeck of these 38m and 41m models.
Explorer yacht takes after commercial vessels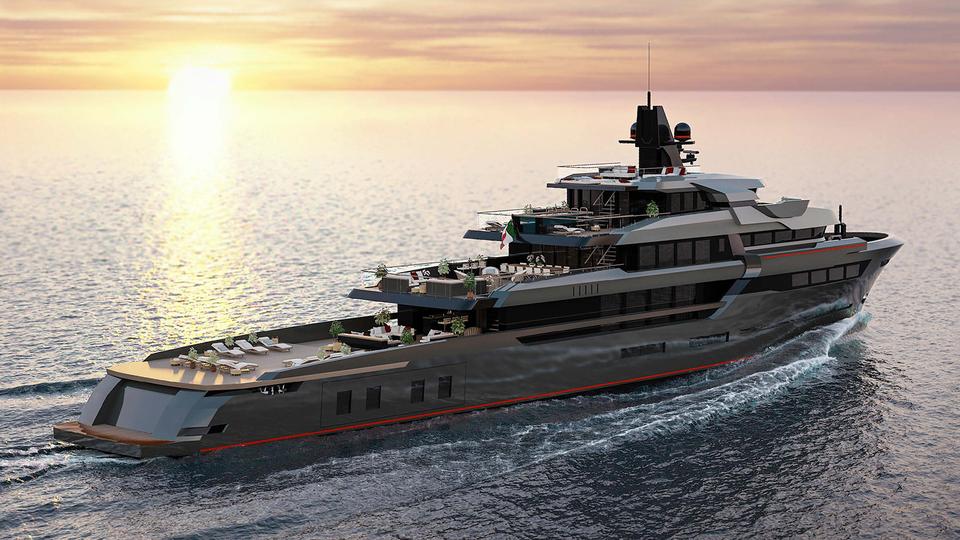 "Everything started with the conversion of working boats into pleasure craft; the shipyards then began to propose explorers designed from scratch, conceived for leisure and private use but faithful to the concept," explains Michele Dragoni, a partner at Hot Lab studio, the idea behind their
67m project
for Viareggio Superyachts.
With her chunky hull and classic bow, this steel and aluminum explorer yacht resembles a workboat or a research vessel. Thus, she features a far forward construction, leaving room for gear in the aft part of the boat. For safety purposes, deck hardware goes beneath the deck surface, occupied by an extensive beach club. Her two swing stations, or foldable balconies, are more often seen aboard workboats or navy vessels.