Born around the high-performance hull by Van Oossanen, the 55-meter Zephyr is a concept superyacht created for Rossinavi by the Milan-based naval architect Federico Fiorentino, who pulled his background in racing and powerboat design.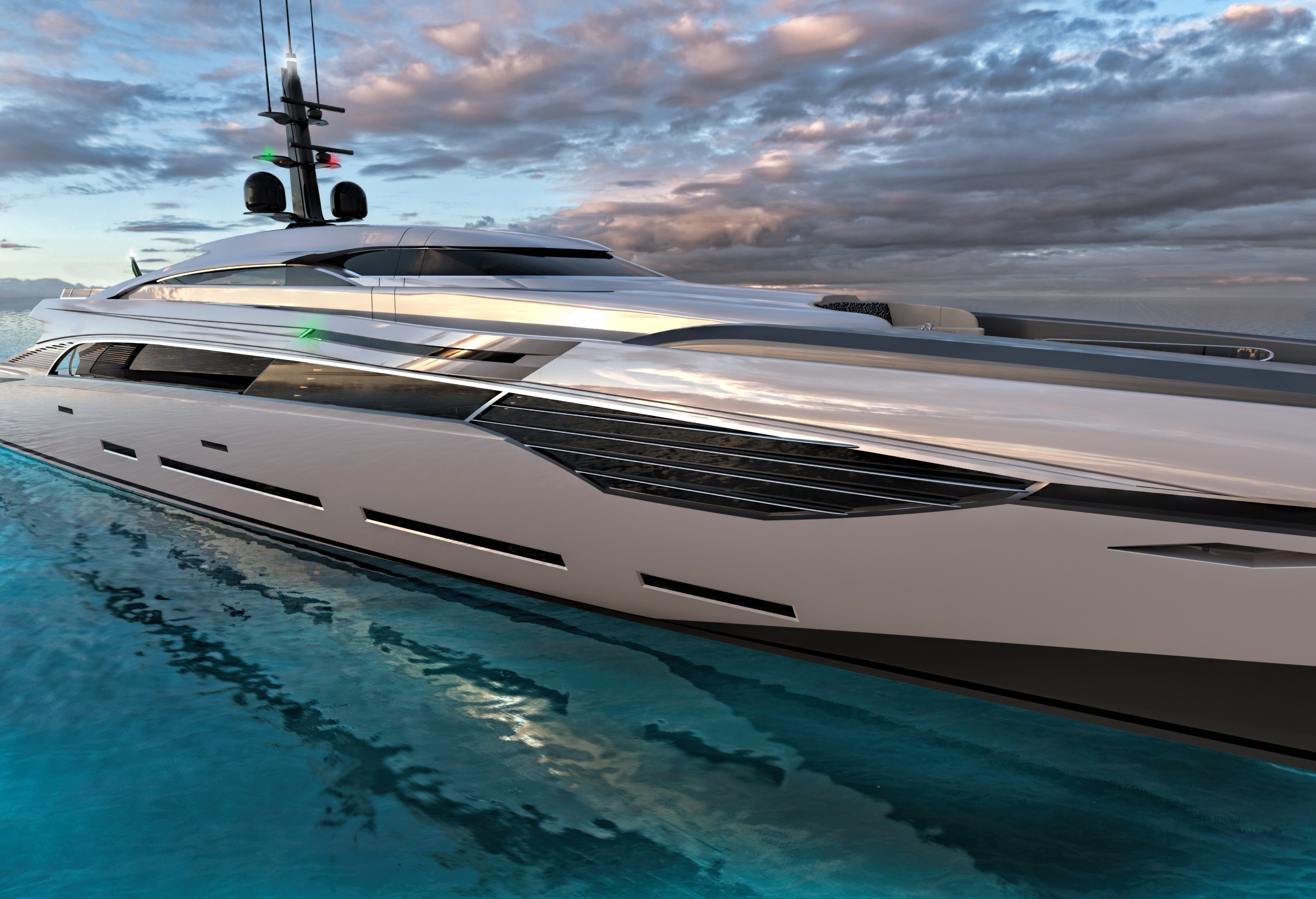 The new Rossinavi project is built upon the fast displacement XL500 hull patented by Van Oossanen Naval Architects, which is able to cross the Atlantic and reaches 32 knots. Meanwhile, the boat's sporty and slightly futuristic exterior design by Fiorentino is visually oriented towards its advanced technical capabilities.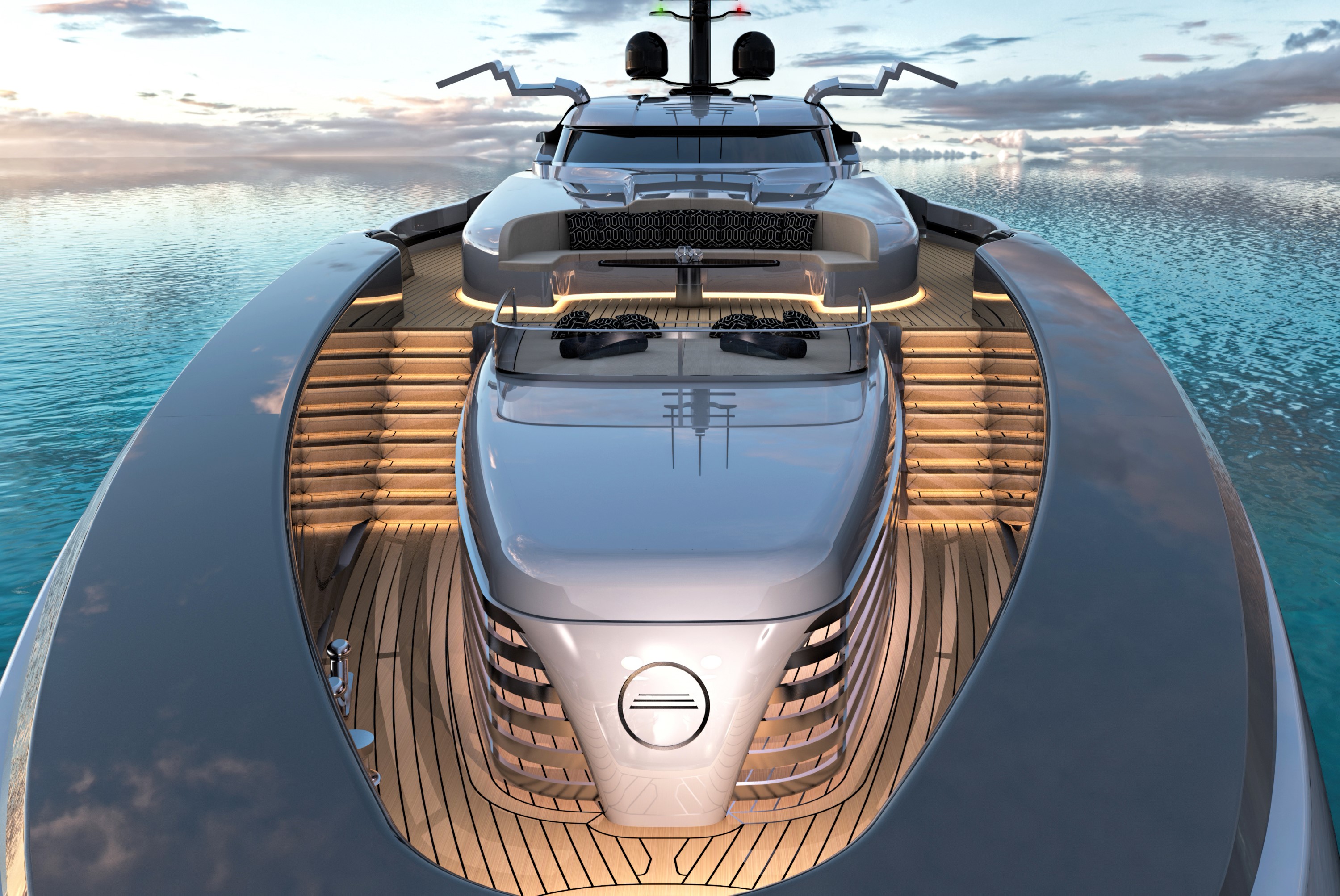 "What really makes Zephyr unique is the mixture of livable space, high performance, low fuel consumption, and her aggressive-but-harmonious look," says the designer, adding that the yacht is conceived as "a futuristic piece of technology, but with a huge personality and presence".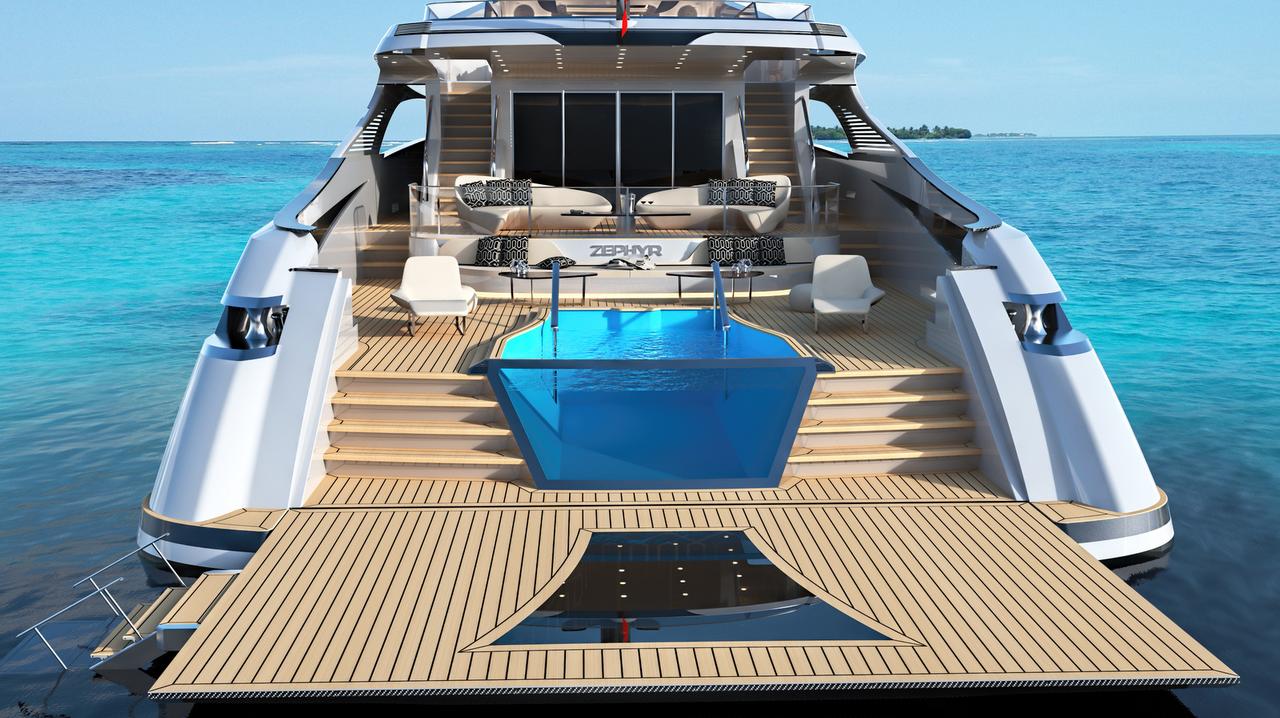 In that sense, Zephyr evokes the sports cars of the 50s and 60s, with their curved, kind of "muscular", contour. The yacht's exterior layout strives to bring the owners closer to the sea. Instead of the conventional beach club, she has her entire aft deck dedicated to the beach area, which leads to the elevated sunbathing terrace. The centerpiece of the terrace is the 5-meter long swimming pool with transparent walls.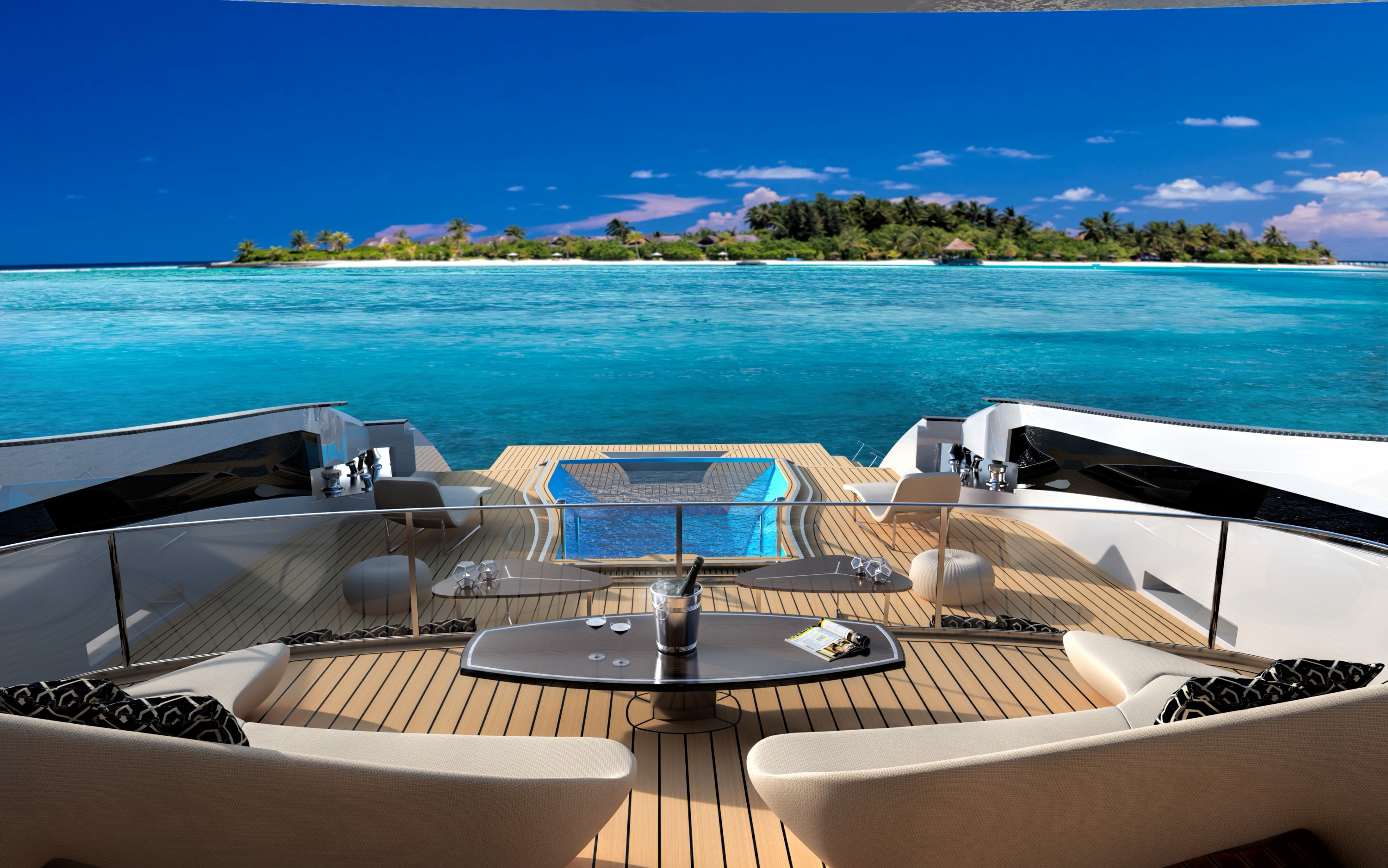 The vast interior space, designed by Pulina studio, equally conveys the idea of openness through the use of transparent and reflective surfaces. The master suite on the main deck includes a separate office, bedroom with lounge area on one side and vanity on the other, a walk-in closet and a full-beam en-suite bathroom. The five guest staterooms on the deck below also have their own en-suites.
Visitors to the Fort Lauderdale International Boat Show can take a closer look at Zephyr at the Rossinavi stand, where the scale model of the project is exhibited.