With superyacht charter activity smoothly transitioning from the summer period to winter 2019/2020, charter clients are going to benefit from broader vessels' choice compared to the previous winter, thanks to the yachts launched and delivered in 2019. Yacht Harbour recalls brand new charter gigayachts not to overlook this winter.

Builder: Lürssen (2019)
LOA: 95m
Charter in winter: from $1,400,000 p/w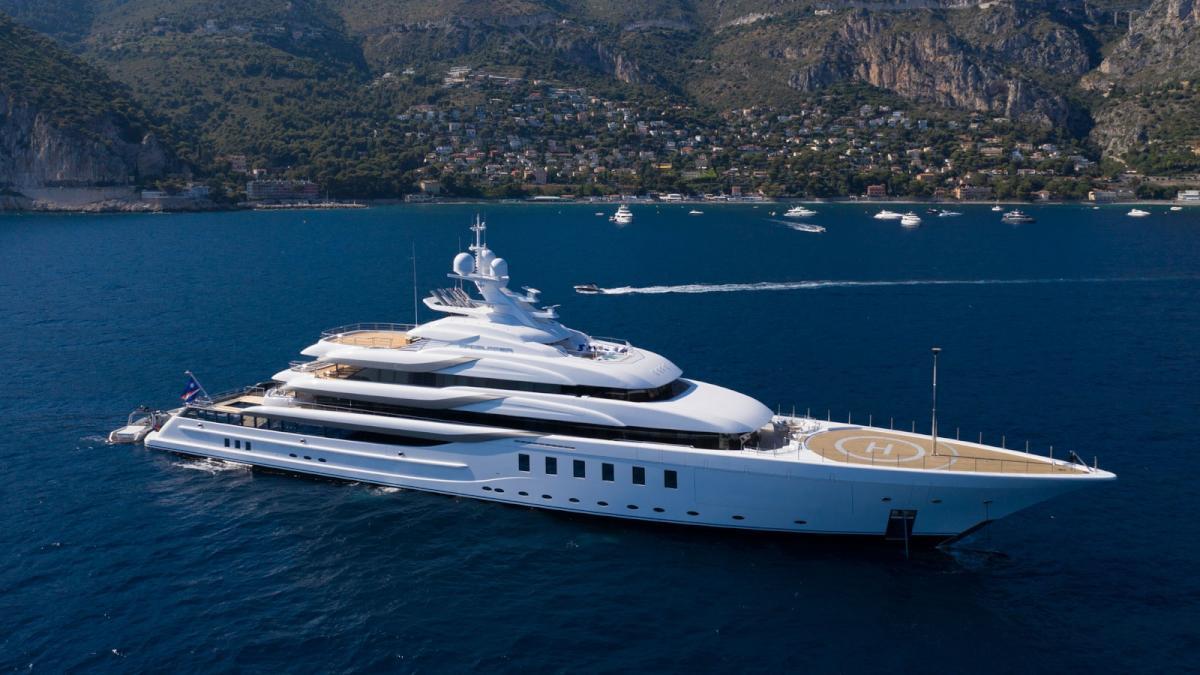 The 95-metre superyacht Madsummer
is set to make her international debut at FLIBS 2019 after a recent delivery to her owner, a repeat client with Lürssen. First known as Project Fiji it took nearly 2.5 years to build her under supervision of the owner's captain and brokerage company Moran Yacht & Ship.
With a 14-metre beam, the exterior profile of Madsummer comes from a British designer Harrison Eidsgaard maintaining sleek and elegant lines within impressive volumes. The interior design aimed at up to 20 guests across 10 suites comes from drawing boards by Laura Sessa.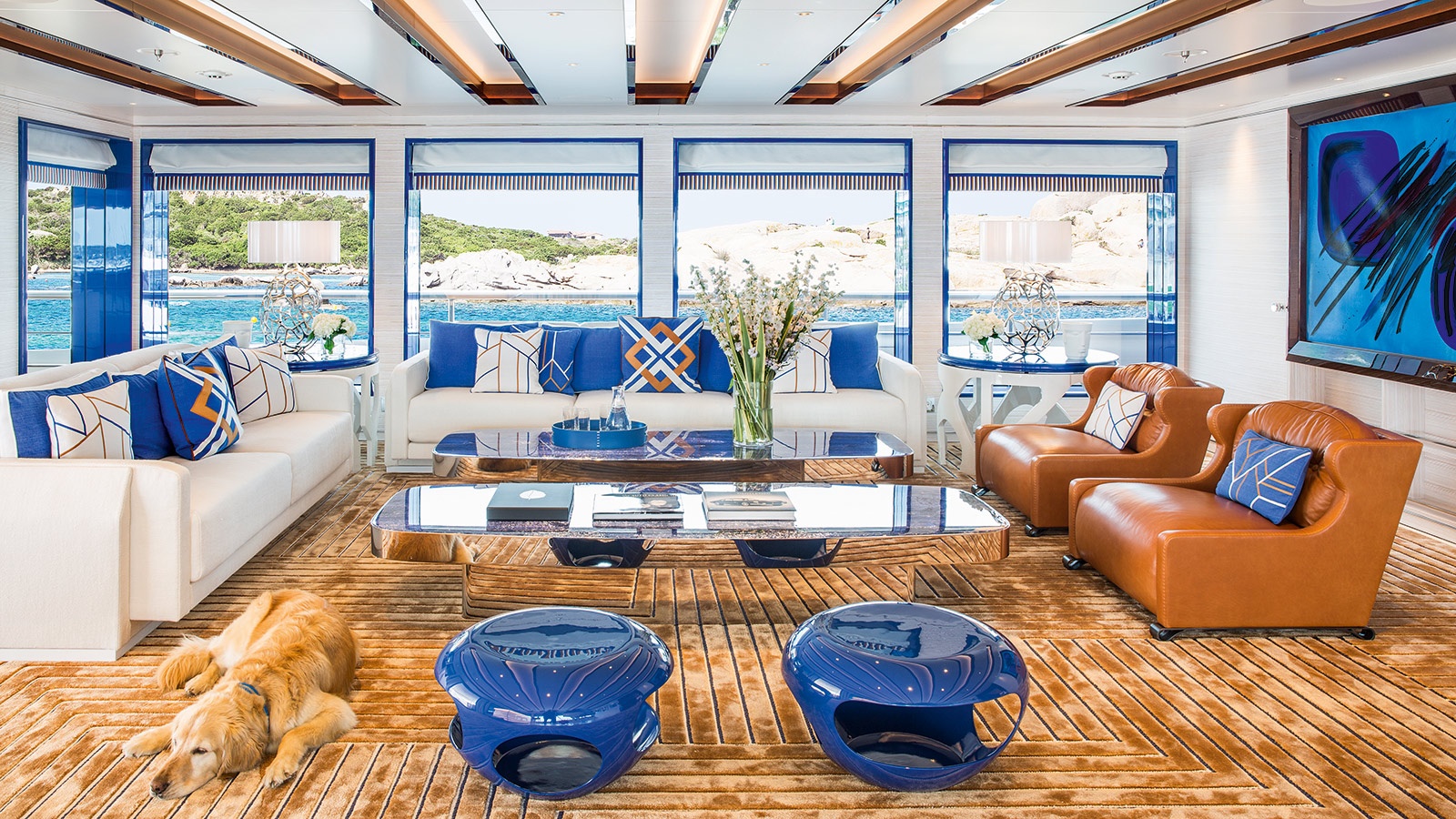 The vessel's main trademarks are the 12-metre swimming pool and Jacuzzi laid on the aft deck, protected with glass bulwarks. Spacious beach club and spa zone with a sea terrace on the lower deck also belong on the list of Madsummer's special features. The bow is equipped with a helipad, while the sun deck aft features hidden crane in the bulwark, able to handle an aeroboat.
The superyacht is available for charter in Caribbean/Bahamas in winter.
Builder: Lürssen (2019)
LOA: 111m
Charter in winter: not confirmed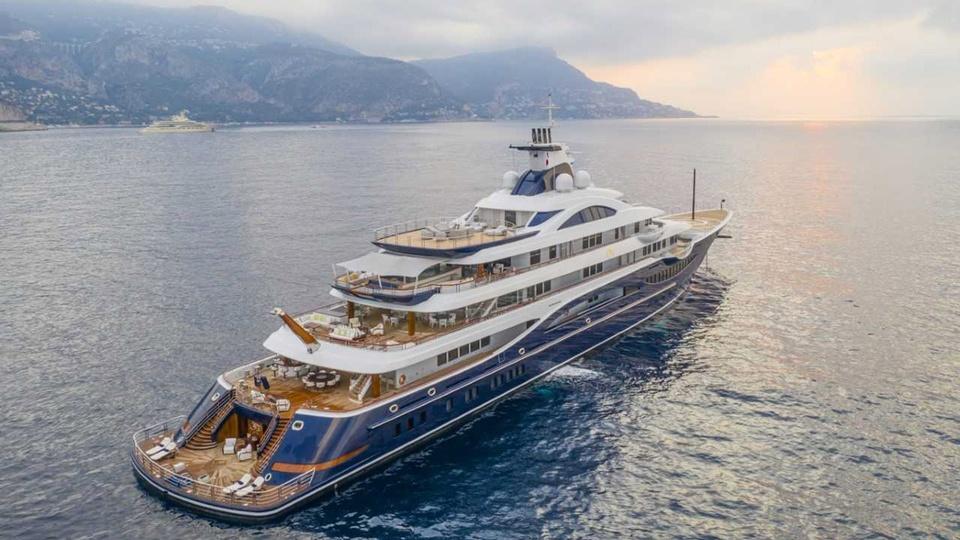 Just a month after her delivery, the 111.5-metre Lürssen superyacht
TIS
entered charter market in July 2019 asking € 2,200,000 per week via Moran. At the moment, however, she is not officially listed anymore.
TIS was commissioned for a long-time charter client of Moran Yacht & Ship. The vessel boasts exterior and interior styling by
UK-based design studio
Winch Design and features 2 helicopter pads, a 12-metre swimming pool on the main deck aft, a resort inspired spa at beach club level, and opulent palatial staircases.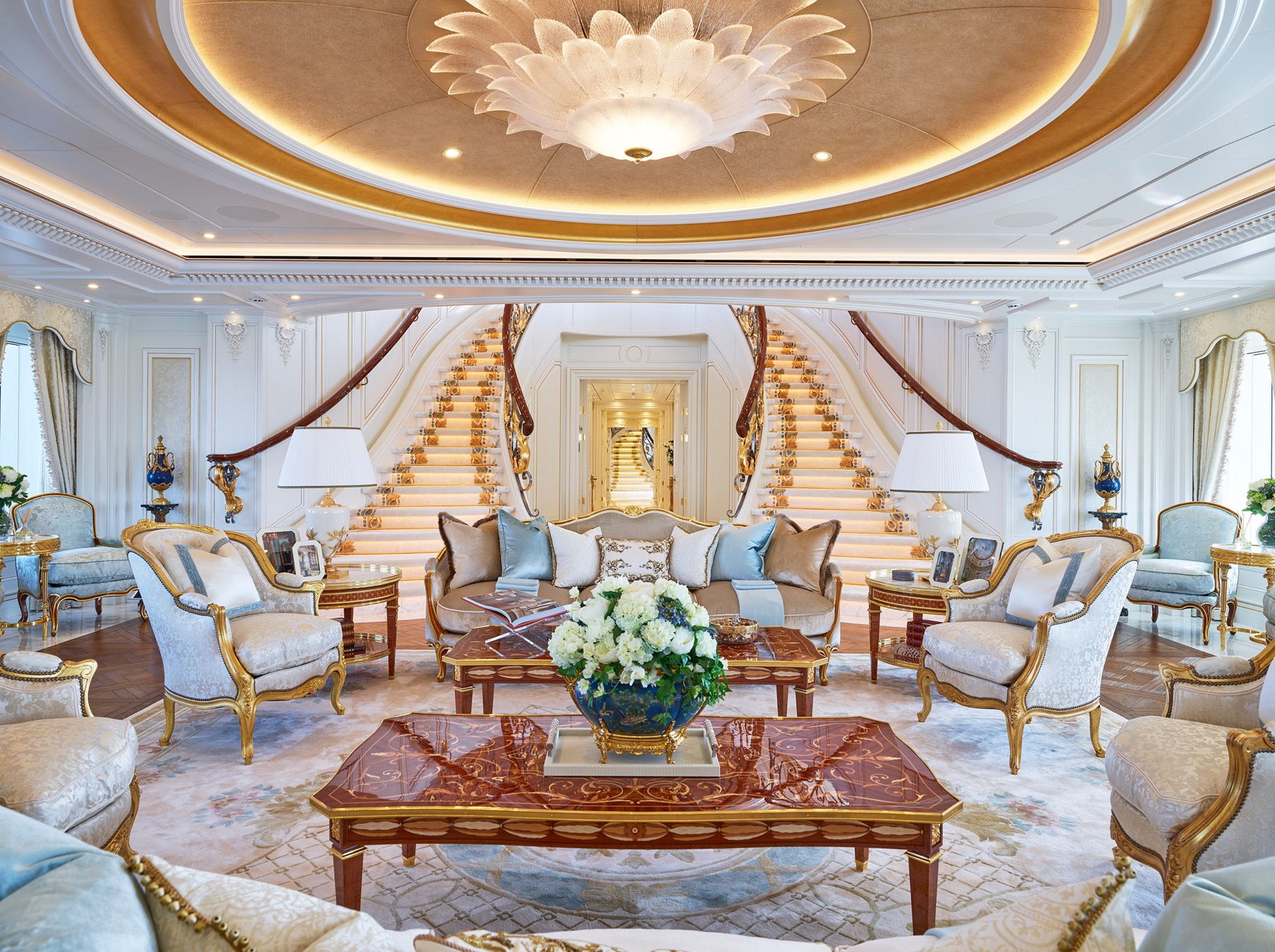 TIS comes with the tender storage able to house two 13-metre tenders, two additional 10-metre tenders, a submarine and diverse watersports toys.
With her impressive interior volume within a beam of 18.4 metres, TIS will accommodate up to 16 guests across a massive private owner's deck and eight guests staterooms, served by the crew of 38. The featured top speed of the vessel makes 18 knots.
Builder: Lürssen (2019)
LOA: 136m
Charter in winter: upon request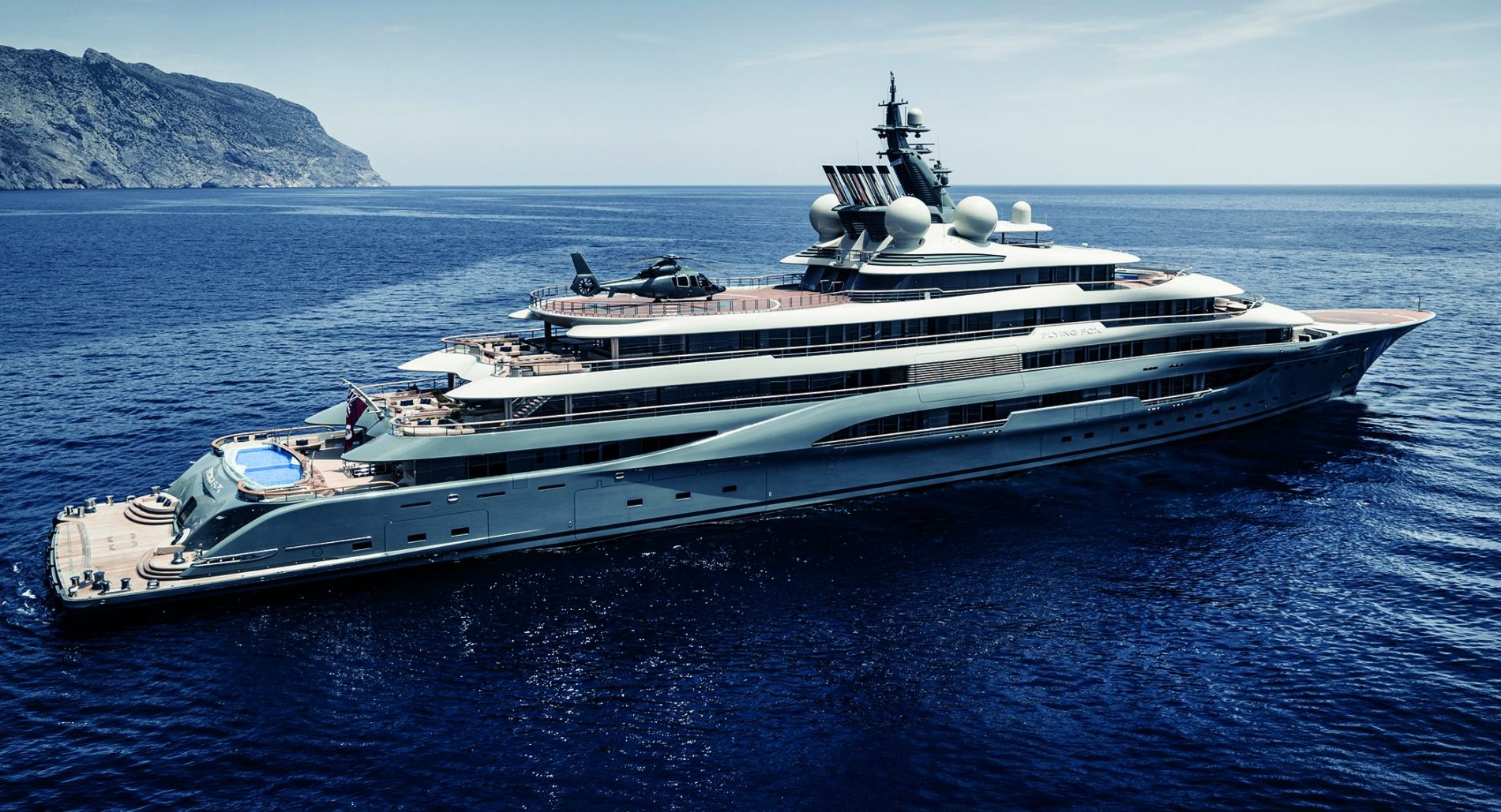 This superyacht's key features include two helipads, capable of hosting the largest helicopters and a generous swimming pool located aft of the main deck. Flying Fox also boasts vast sea terraces, swim platforms for watersports. She can accommodate up to 22 guests across 11 staterooms, along with a crew of 54.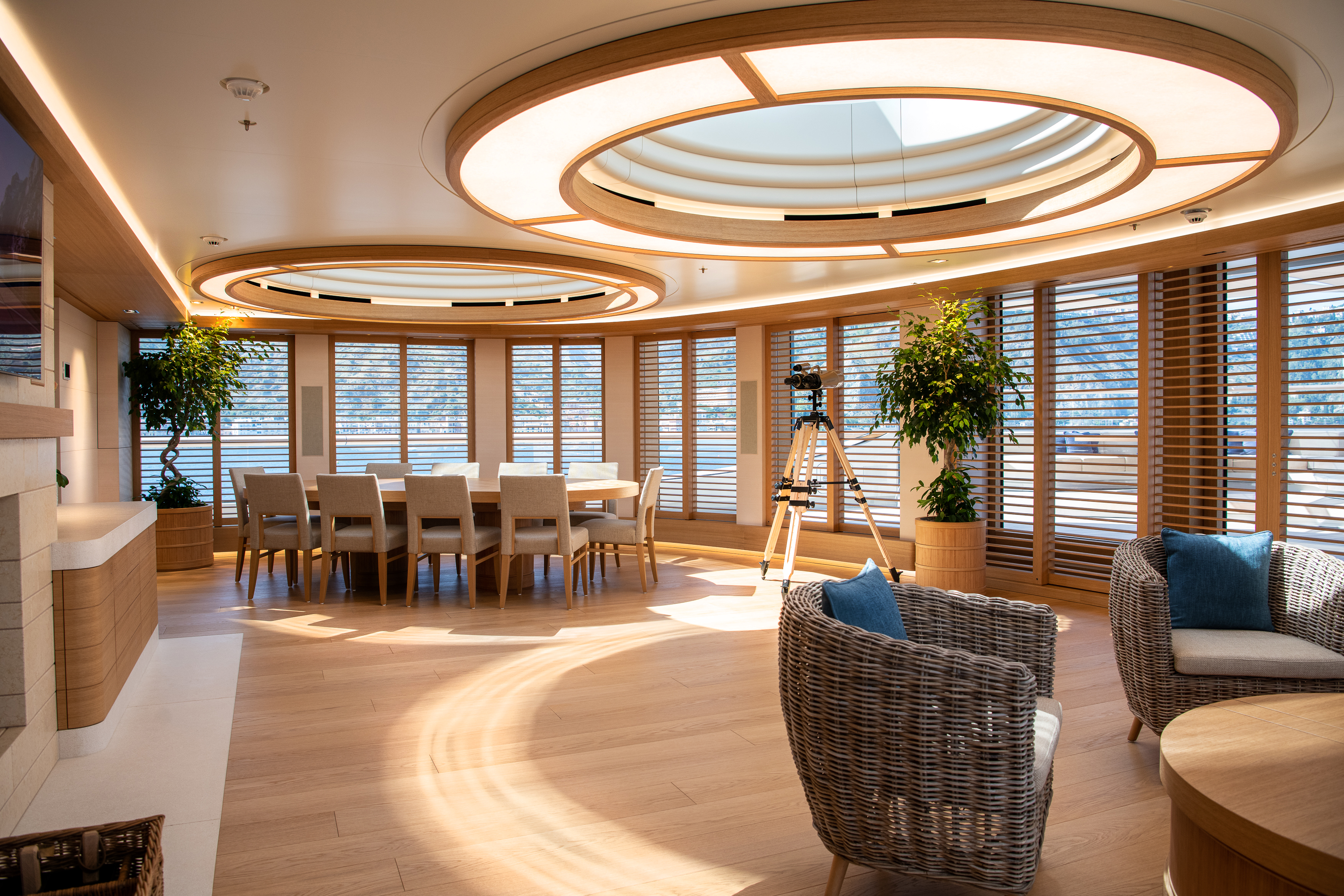 Flying Fox is available for charter in Indian Ocean in winter.
Builder: Abeking & Rasmussen (2019)
LOA: 80m
Charter in winter: from $ 1,100,000 p/w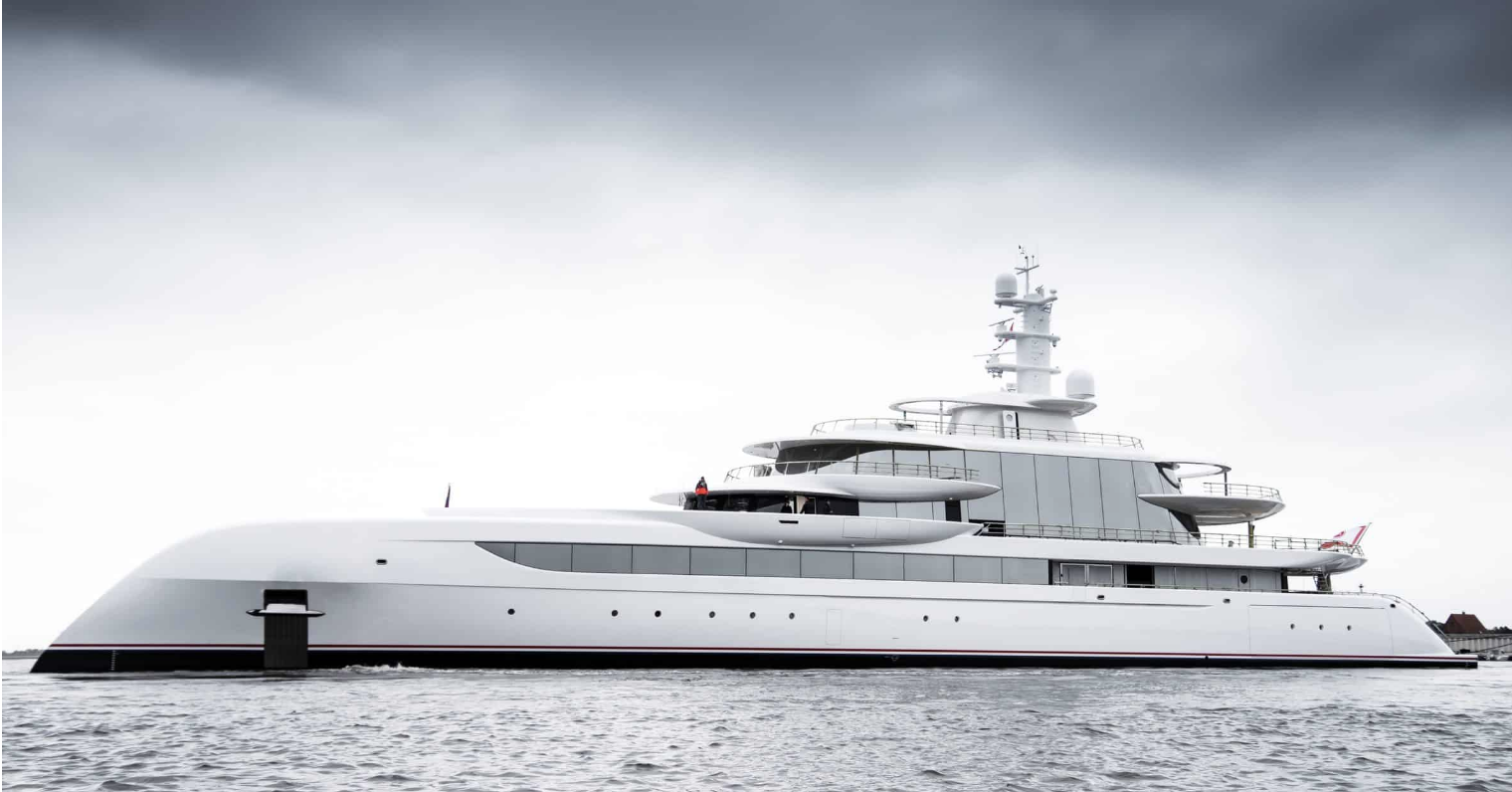 The sixth largest vessel of Abeking & Rasmussen, Excellence features both exteriors and interiors developed by Winch Design. Her framework relies on the same technical platform as the 81-metre Grace, featured with a 12.6-metre beam and a maximum draught of 3.5 metres.
Key exterior trademark of Excellence is her striking and angular reverse bow, offering a silhouette comparable to a spaceship. Her exterior lines draw the eye to the bridge and owner's decks surrounded by curved floor-to-ceiling mirrored glass, blurring the distinction between the upper deck and the panoramic skylounge.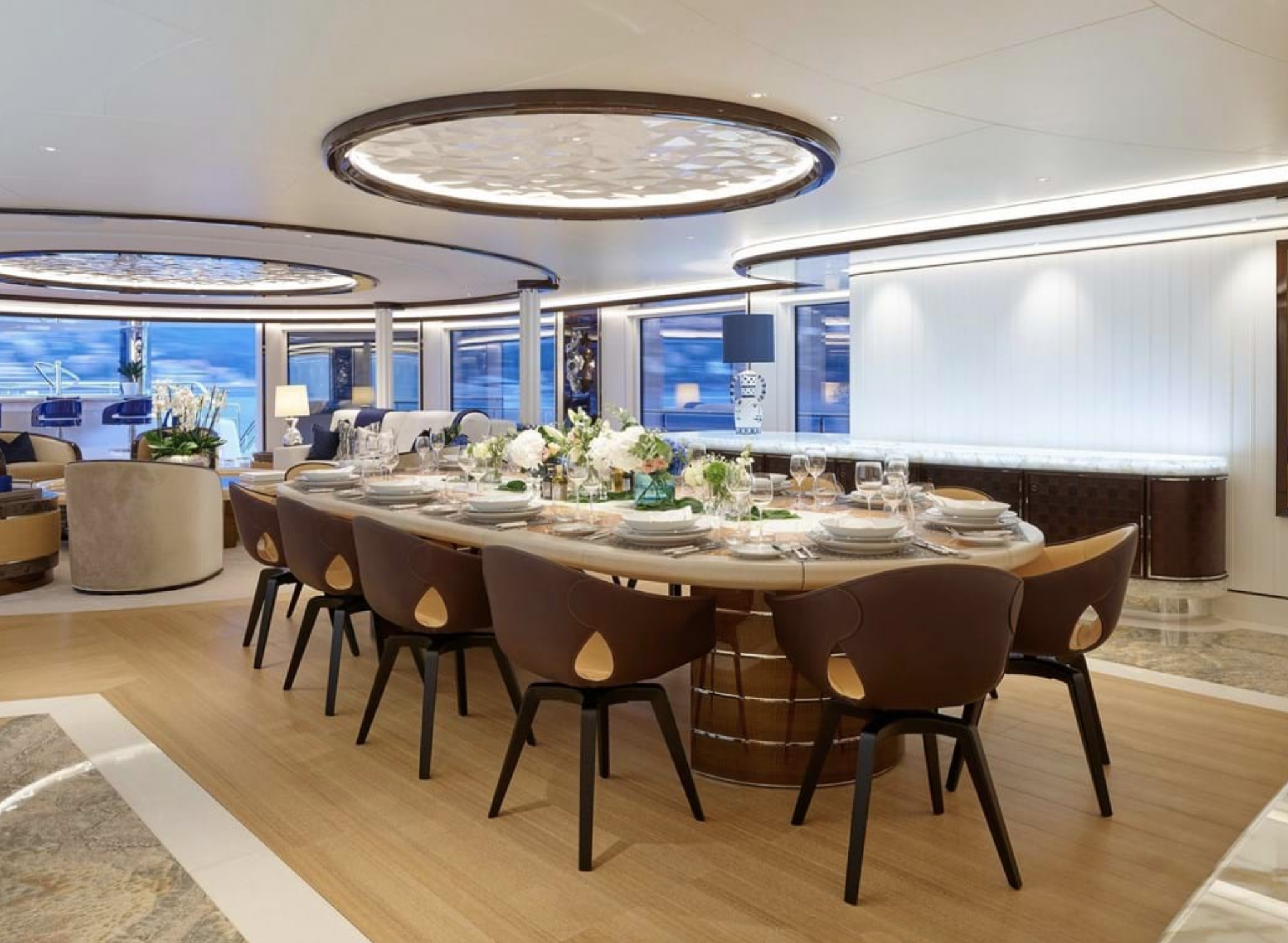 With accommodation capacity for 14 guests, Excellence offers a swimming pool and platform, as well as Jacuzzi and sprawling beach club and impressive limousine tenders.
Excellence is available for charter in the Caribbean during winter season.
Builder: Feadship (2019)
LOA: 77.25m
Charter in winter: not confirmed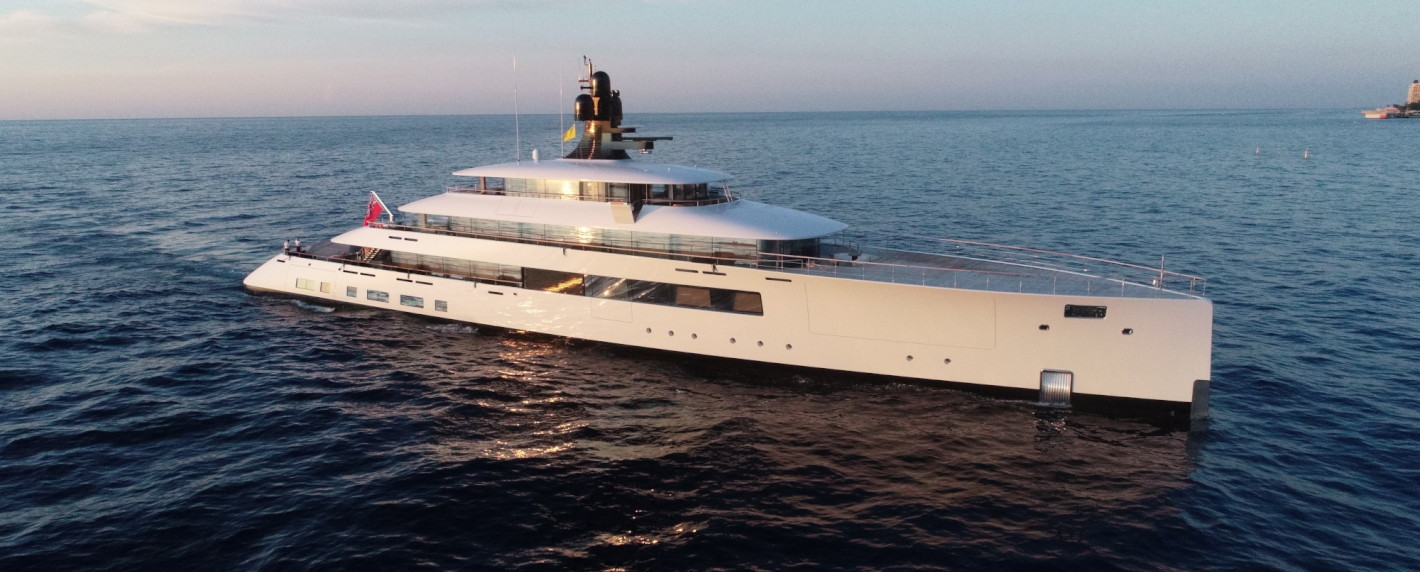 Little information has yet been revealed on the vessel. It is known, that her naval architecture is by Feadship De Voogt, exterior design is by Jamsen and interior design is by Sinot Exclusive Yacht Design.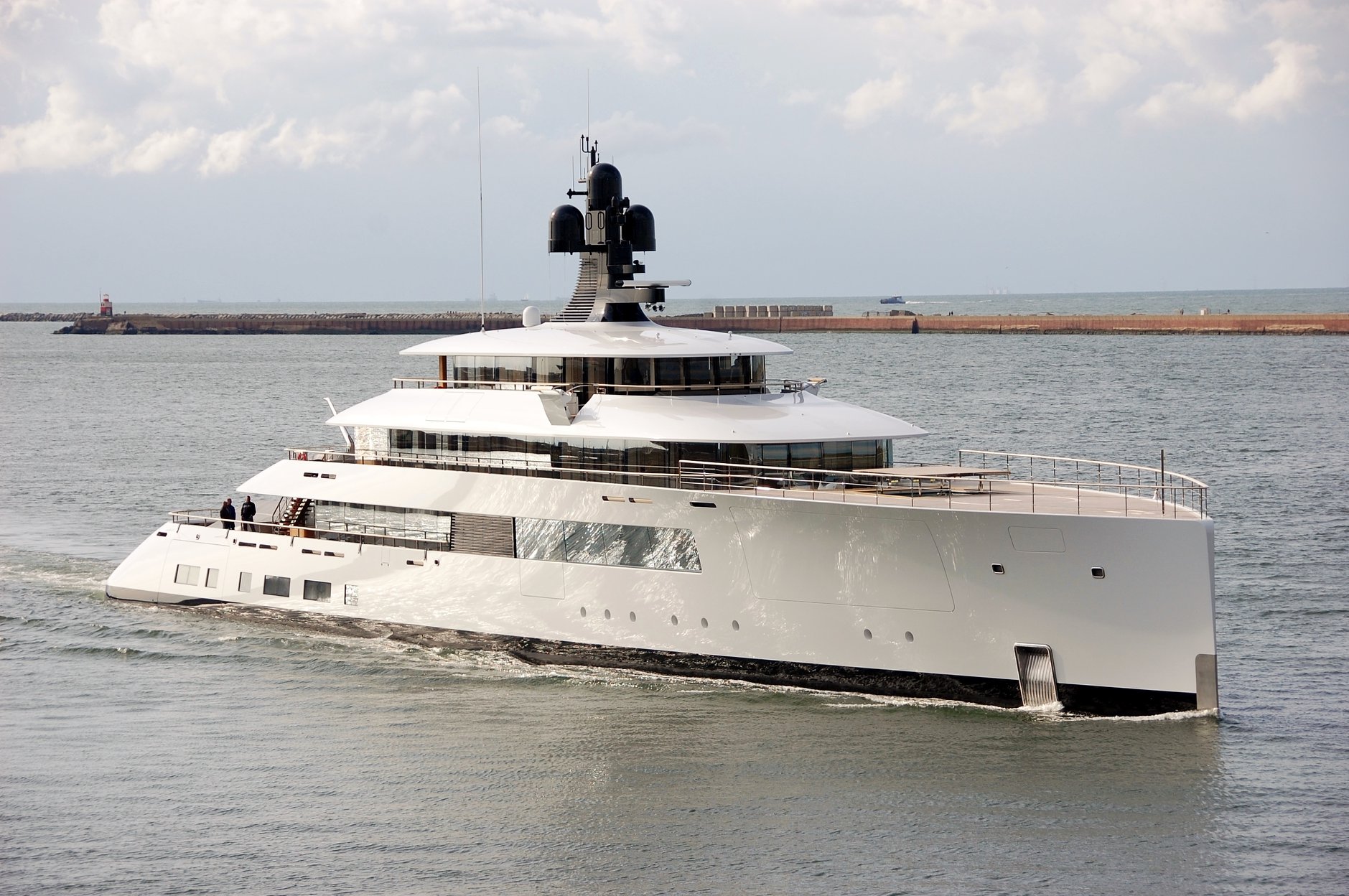 With a beam of 11 metres, Syzygy 818 features a steel hull and aluminium superstructure. The word "syzygy" meanwhile is used in astrology to reference a rare event in which three or more celestial bodies line up, such as a new moon or lunar eclipse.