Vripack Yacht Design and Royal Huisman have announced the overall looks of the new Project 406
for the first time since contracts were signed at the end of last year.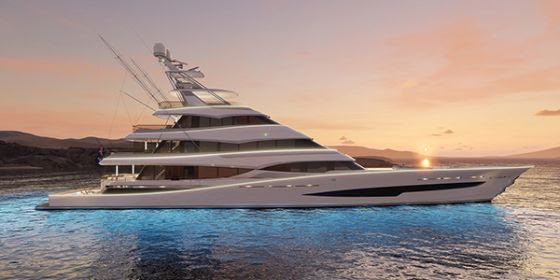 Vripack Yacht Design is responsible for the exterior, interior, and naval architecture and is working in close collaboration with Royal Huisman. The project is managed by Aqua Marine, representing the owner's team, alongside Bush & Noble and Hampshire Marine as technical managers in a close collaboration to deliver an exceptional project.
"Project 406 is a sportfisher on steroids. It has the true proportions and long flaring bow of a typical American sportfish boat paired with the harmonious feel of a luxurious superyacht. It's a supersized model with super chic curves, realised on a grand scale," notes Vripack Co-Creative Director Bart M. Bouwhuis.
The yacht's purposeful lines sweep dramatically aft from her distinctive long and sleek bow through six towering decks to the stylish downward arc of her stern profile. This unique vessel effortlessly blends the ultimate sports fishing experience with genuine superyacht scale, comfort and refinement. One feature is the sky lounge, which offers the extraordinary "theatre" of spectacular fish catches by day and the relaxed ambience and stunning outlook of a boutique hotel penthouse by night.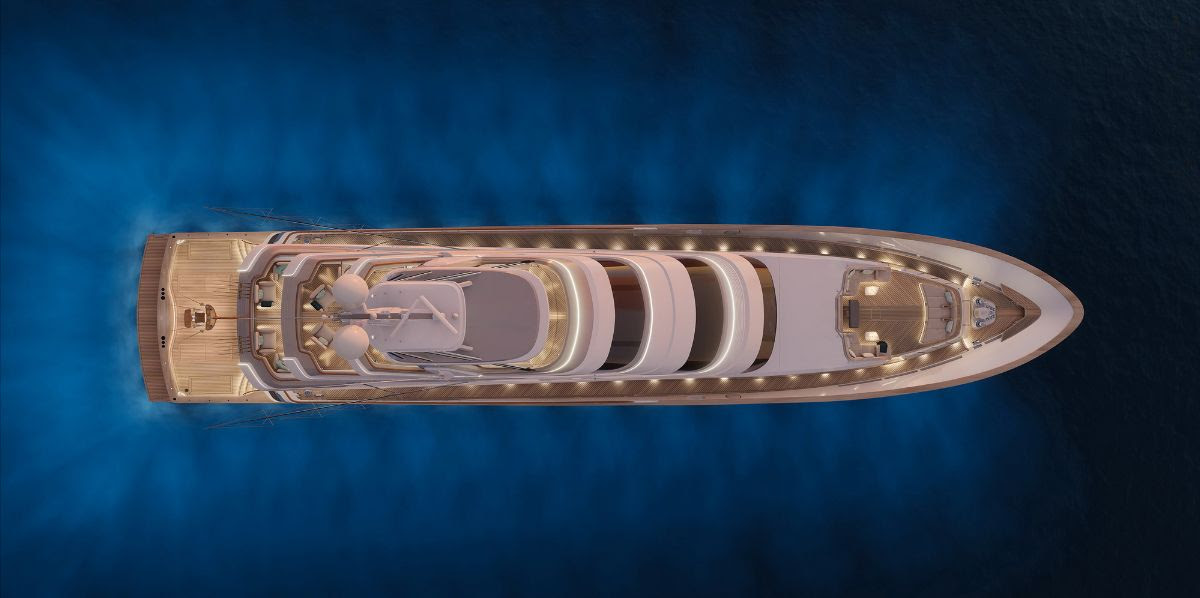 The Project 406 is designed for an experienced owner who is passionate about fishing, so it will combine the high end sportfishing and luxurious living. Her Alustar® aluminium hull and superstructure offer strength and resilience, as well as a lighter weight, which facilitates smooth and efficient passages from berth to fishing grounds.
Sport fishing has attracted many new owners in recent decades, with larger boats growing to around 30m in length and a handful exceeding 40m. Against this backdrop, Project 406's 52m is a serious step up.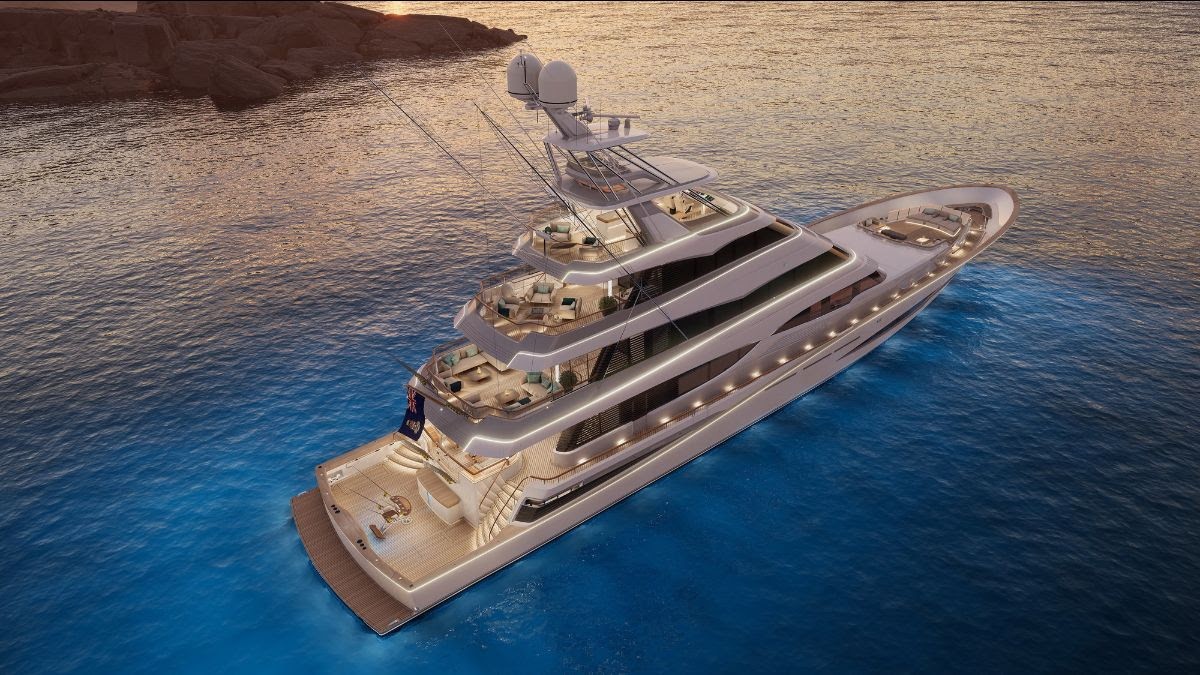 "It is well known that the Royal Huisman team likes nothing better than the opportunity to solve fresh engineering challenges – especially if they come in the shape of a unique project concept. The world's first true sportfish superyacht is a very exciting order and we are delighted to be unveiling it as we prepare to launch another highly distinctive motor yacht – the 58.5m/192ft sub 500GT Phi.
It is good to know that our reputation as the home of the world's finest sailing yachts is now expanding to embrace the world's most distinctive motor yachts," says Royal Huisman CEO Jan Timmerman.
Waiting for the further details.
Royal Huisman is a Dutch shipyard established in 1884 in Ronduite, building and refitting custom luxury sailing and motor yachts at its shipyard in Vollenhove, the Netherlands.
Credits: Royal Huisman