Royal Huisman will build a 52-metre powerboat named Project 406. Aqua Marine is expected to complete the project, which includes Bush & Noble and Hampshire Marine as technical managers, working in close collaboration with Vripack and Royal Huisman.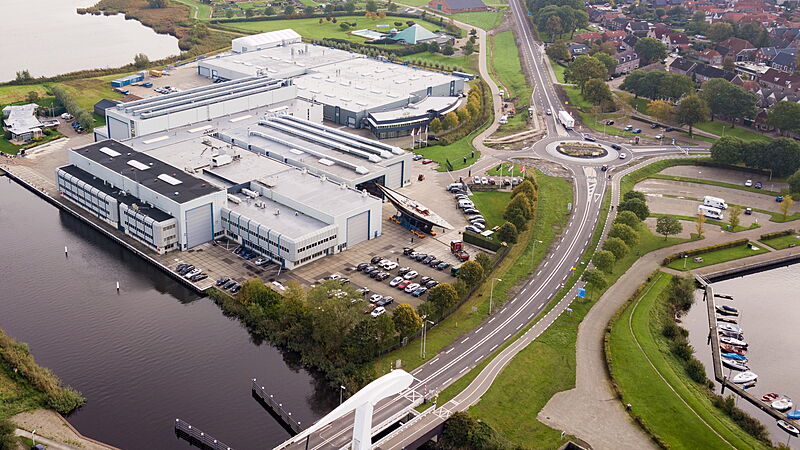 Shipyard says "The connected interface with Vripack and Royal Huisman and the whole team has allowed us to build a supportive communication framework and carved out a collaboration that adds value and supports our client's' clear vision, as this truly is a project of dreams being turned into a reality by Royal Huisman. It's very exciting," said Lydia Wilding, director of the Aqua Marine.

"To be entrusted to participate in the building of the largest true sportfish yacht ever made, and knowing that it will be of the highest quality, makes the experience all the more exhilarating. Having started my yachting career building luxury sportfish cruisers over two decades ago, to now be an integral part of the world's largest true sportfish yacht, is a once in a lifetime privilege. Enabling us to work alongside our exceptionally talented friends at Vripack, Aqua Marine and world-renowned shipyard Royal Huisman to build the client's dream, shows the level of commitment and passion this client has for quality yacht design, construction and a game fishing experience never experience before seen in our industry… and likely never to be seen again," Brett Noble, partner at Bush & Noble said.
Royal Huisman's CEO Jan Timmerman said: "It is most energising to know that our upcoming launch of the striking motor yacht Phi will be followed by this awe-inspiring sportfish yacht. In these times of Covid-19 restrictions we've been able to secure two new construction contracts and now have four projects under construction, together with multiple Huisfit and rebuild projects. Each and every one a unique build and therefore truly bespoke Royal Huisman projects. The Vollenhove shipyard which continues to be the 'Home of the World's Finest Sailing Yachts', looks forward to becoming a 'Home to the World's Finest Powerboats', as well – and Project 406 is the perfect complement,"
More details about the 499 GT aluminium-hull yacht will come soon.