Italy's
CRN
is building the fully custom CRN M/Y 142 yacht. The all-aluminium megayacht was designed by the CRN Technical Office in partnership with
Omega Architects
, for the concept and exterior lines, and Massari Design for the interiors.
For the CRN M/Y 142, the shipyard's engineers made the vessel fuel efficient, optimised the hull and appendages to reduce drag. Weight reduction has been a priority, using special light materials and an aluminium hull and superstructure.
The hull was positioned in early march, and construction is progressing at the Ancona yard. After the structural work and pre-fitting is completed throughout, the interior carpentry will begin, the engines will be installed, and preparations for the exterior painting will be made.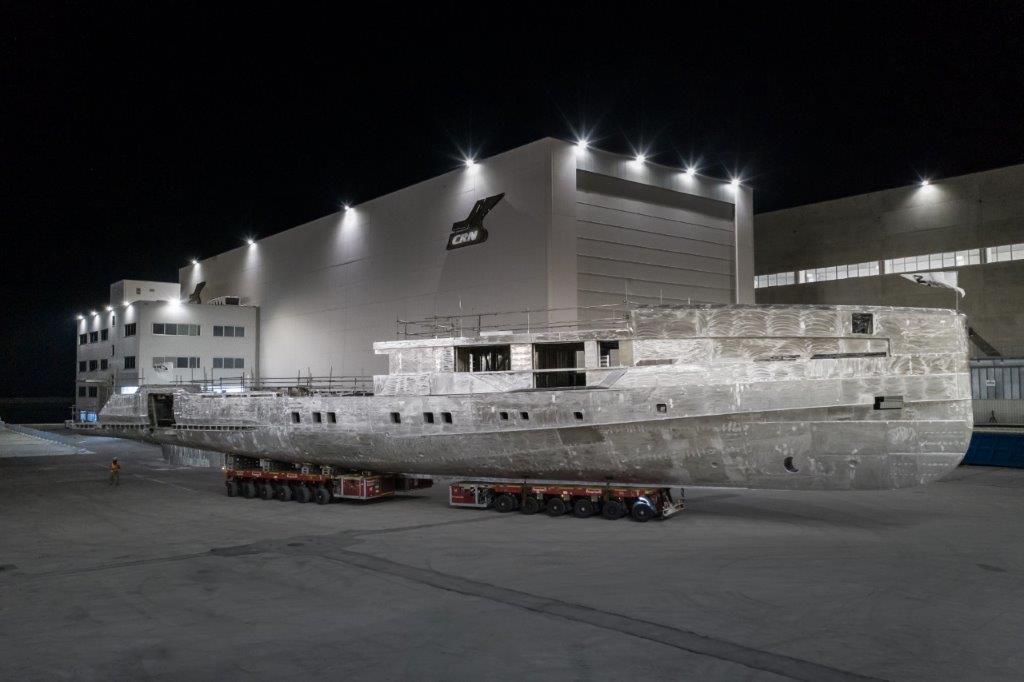 The new yacht has a 52m in length and 9m in the beam, with a streamlined low profile and near-vertical bow.
The overall design creates a striking interplay between the external areas and the interiors. Large full height windows add to the strong sense of space, in intimate touch with the sea. The four-deck layout features one owner suite and four VIP cabins for up to ten guests.
CRN is currently building another three bespoke yachts: the 62m
CRN M/Y 138
, the 72m CRN M/Y 139, and the 60m CRN M/Y 141.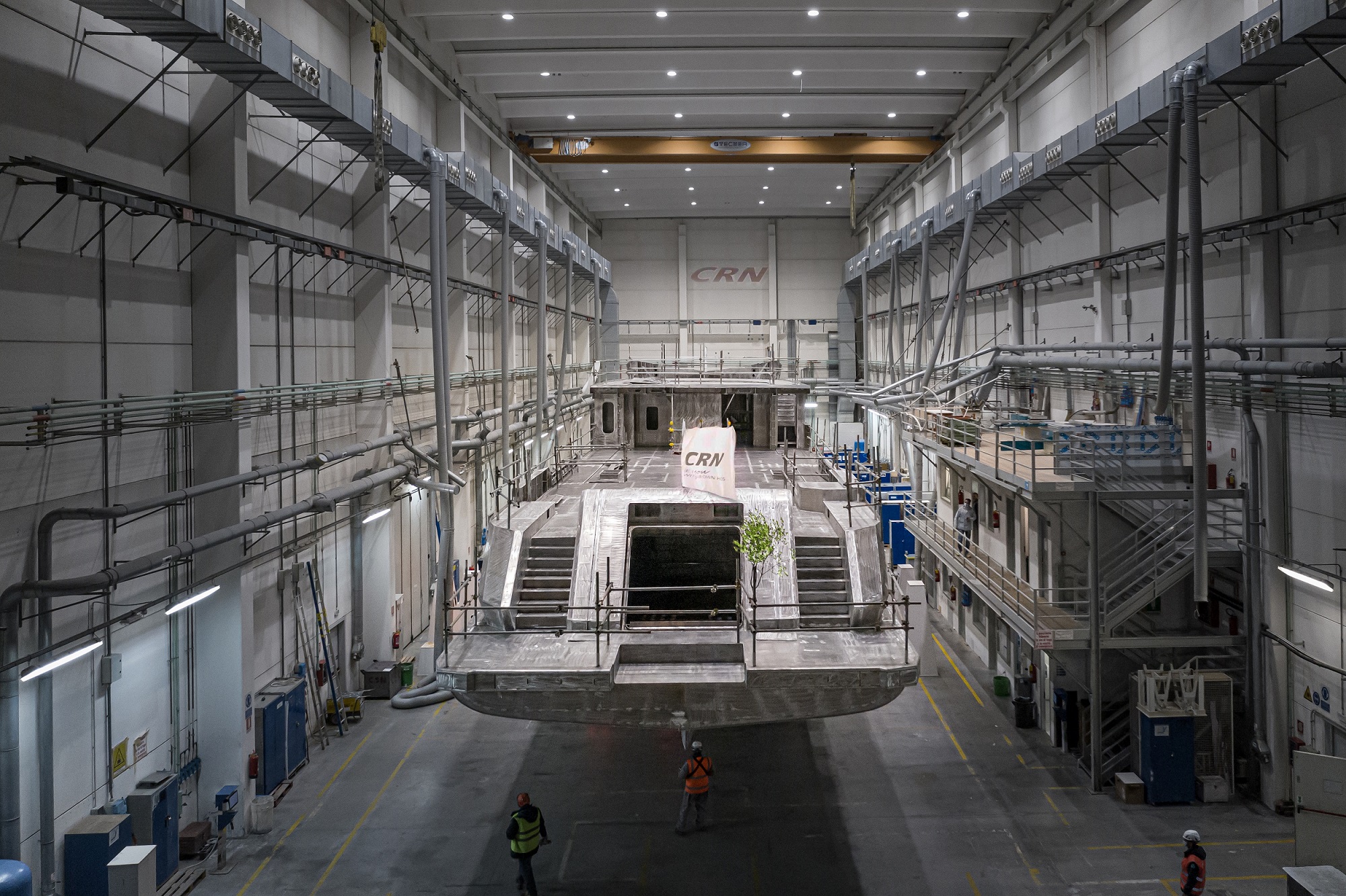 CRN
is a historic shipyard and Ferretti Group brand and company that designs and builds fully custom 45m to 95m steel and aluminium yachts. It was founded in 1963 in Ancona, Italy. The Ancona yard spans over 80,000 square meters and boasts a large historic private marina looking out on the Adriatic, where all the CRN megayachts are made. The fleet now numbers over 400 seagoing vessels, plus several aluminium and light-alloy models built for other Ferretti Group brands.
Credit: CRN