Part of the Ferretti Group, Italian builder
CRN
has unveiled interiors of its new 62-metre superyacht concept M/Y 138. The vessel born out of collaboration among CRN, Dutch studio Omega Architects (the exteriors) and Pulina Exclusive Interiors, is now under construction at the yard.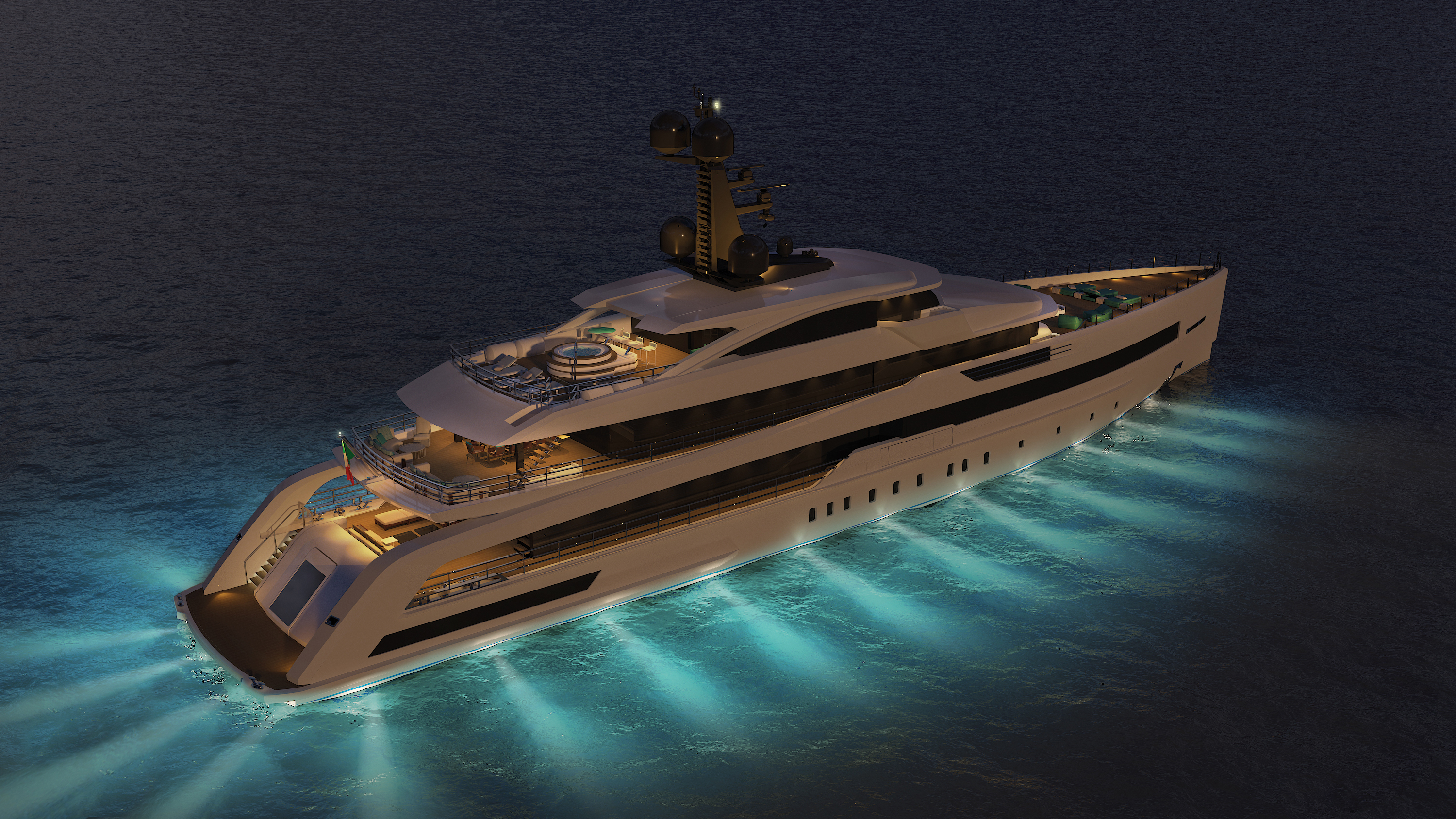 The hull composition of the new model will feature sporty lines in the signature of Frank Laupman, who is the head of Dutch design studio Omega Architects. One of the key trademarks of the 62-metre is her distinctive zest for the on-board lifestyle.
The superyacht will come with sophisticated wall décor. The generous living and dining areas, as well as the owner's suite and the cabins will reflect an enlightened contemporary living concept, enhanced by chic details, premium materials and a colour palette of very natural tones.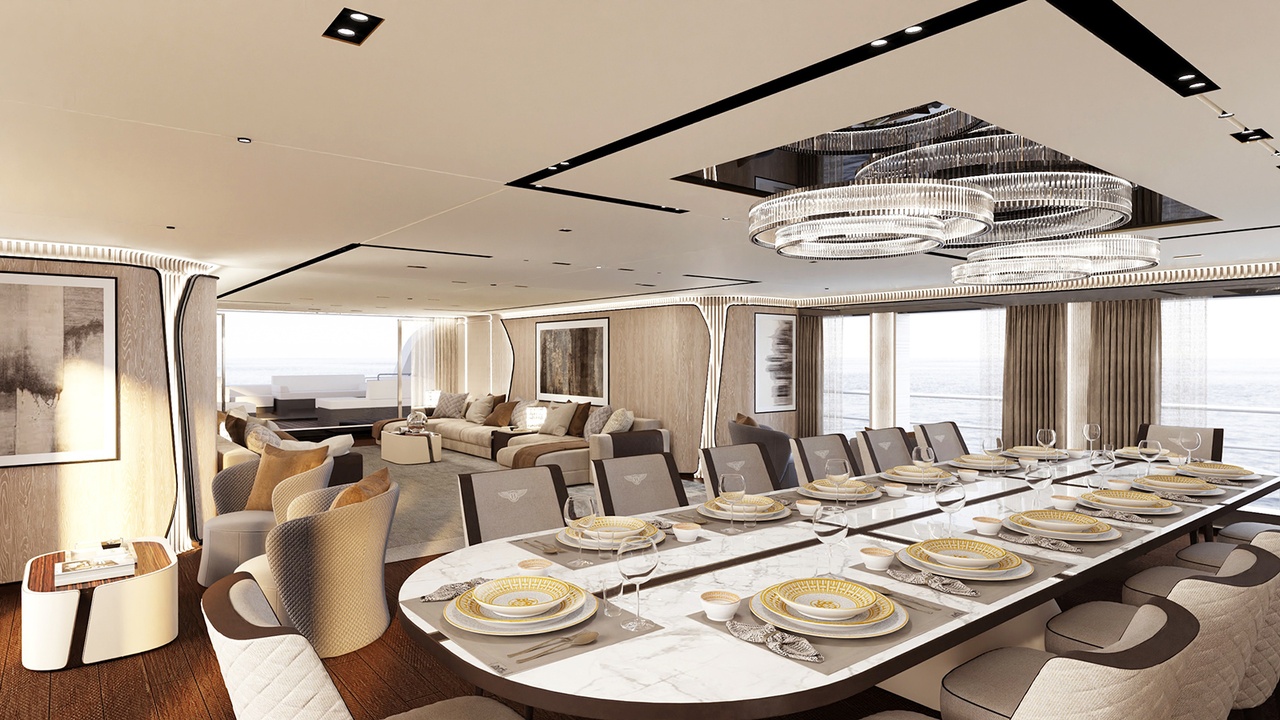 Meanwhile, the large windows, such as the 180° glazing in the owner's suite, flood every room with natural light.
The metal hull and superstructure of the new vessel
have been already completed
, and the ship has now been moved to another location for the interior outfitting, starting with systems and equipment (pipes, cables and insulation), ahead of installation of the furnishings and décor begins.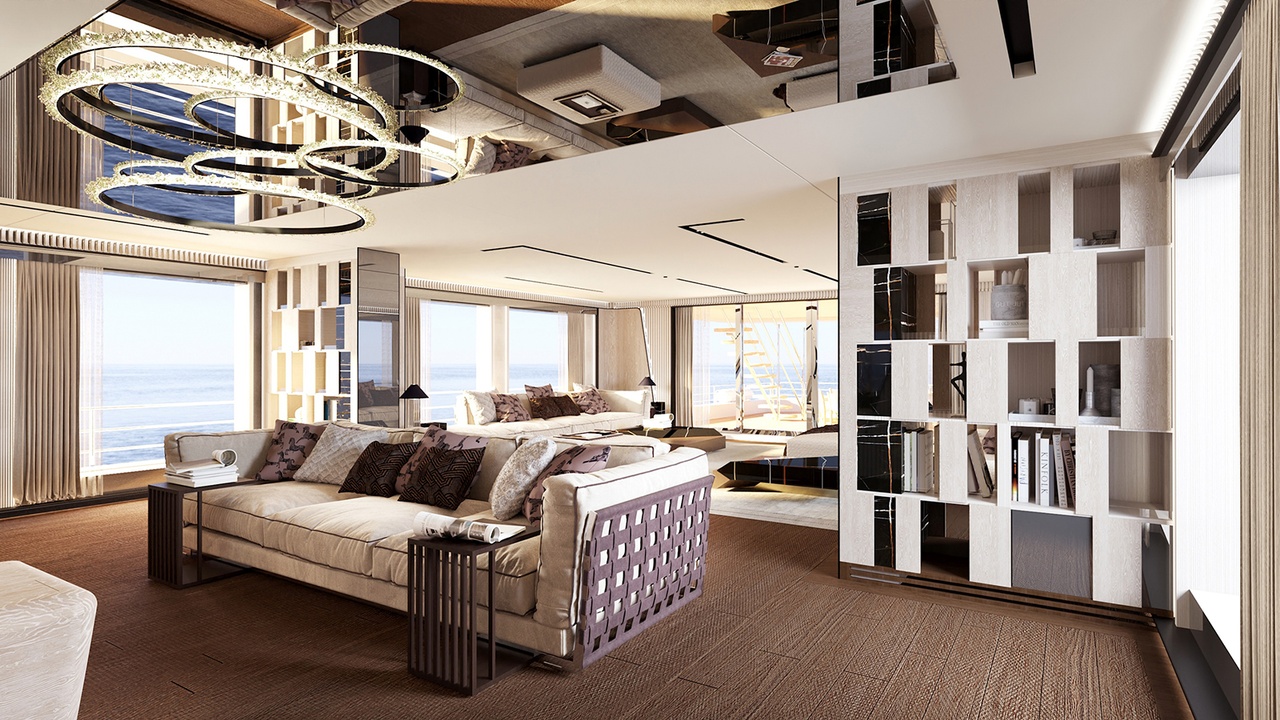 Construction of the 62-metre is running on schedule for delivery in 2021. Besides,
CRN
is also currently constructing another three fully custom yachts – CRN M/Y 137 (62 metres), CRN M/Y 139 (70 metres) and CRN M/Y 141 (60 metres).